National Coming Out Day: LGBTQA+ Celebrities
Representation matters!
As many cultures fight for their rights to be seen and represented, the Asian community is still under-represented in the celebrity world, especially in the Western world. In both the Eastern and Western entertainment scenes, the Asian and Asian-American LGBTQA+ community still fights for representation. Being able to feel seen and represented in entertainment and in the media is right everyone should have without fear of racism, sexism, and homophobia, but society is nowhere near defeating their biases, though some countries are trying. However, there are Asian, Asian-Pacific Islanders, and Asian-American stars who are out and representing their communities despite the stigmas they may face. Here are some of the stars who are out and active in the entertainment industry in honor of National Coming Out Day October 11.

Alec Mapa
Alec Mapa, who is gay, is a comedian, actor, and writer who appears on stage and screen. While Mapa's best known for his roles on Ugly Betty (Suzuki St. Pierre), Half & Half (Adam Benet), and Desperate Housewives (Vern), he's also known for his Broadway roles including his breakout role as Song Liling in M. Butterfly after he replaced BD Wong in the role. He also cohosted the Logo network's dating game show Transamerican Love Story.
Mapa, whose career spans nearly four decades, has been married to Jamison "Jamie" Hebert since 2008. They adopted a child in 2010.

Angel Lama
Angel Lama's journey toward her identity caused her to be isolated growing up. She used to be bullied because of her attraction to boys. She struggled to make friends and became more withdrawn, leading her to drop out of college. However, since transitioning, Lama's made history!
Angel Lama became Nepal's first trangender beauty pageant contestant in 2021 when she competed in Miss Universe Nepal. Lama made it to the finals during the competition.
 In 2018, she competed in an LGBT+ pageant and crowned Miss Pink Nepal.
Lama formerly worked for the Blue Diamond Society which fights for LGBT+ rights.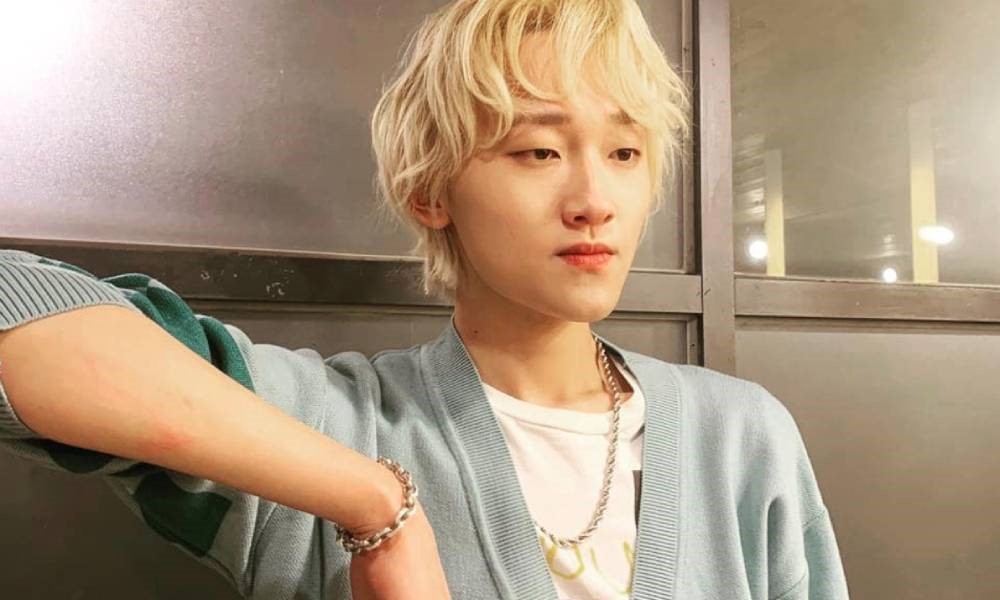 Aquinas
South Korean rapper and songwriter Aquinas (Kang Minsoo) came out as bisexual in 2021. The former High School Rapper and Show Me the Money contestant posted a now-deleted image of the bisexual flag with "I'm bisexual" written in Korean and English.
During a SPOTV interview, Aquinas said it was frustrating to hide his sexuality and that he "wanted to give courage" to his queer fans.
"In our society, LGBT+ people are still discriminated against and criticized," Aquinas told SPOTV. "I thought that if I made this confession at a young age, LGBT+ people would gain courage and be comforted."
Aquinas stated he wants to make music that focuses on the LGBTQA+ community.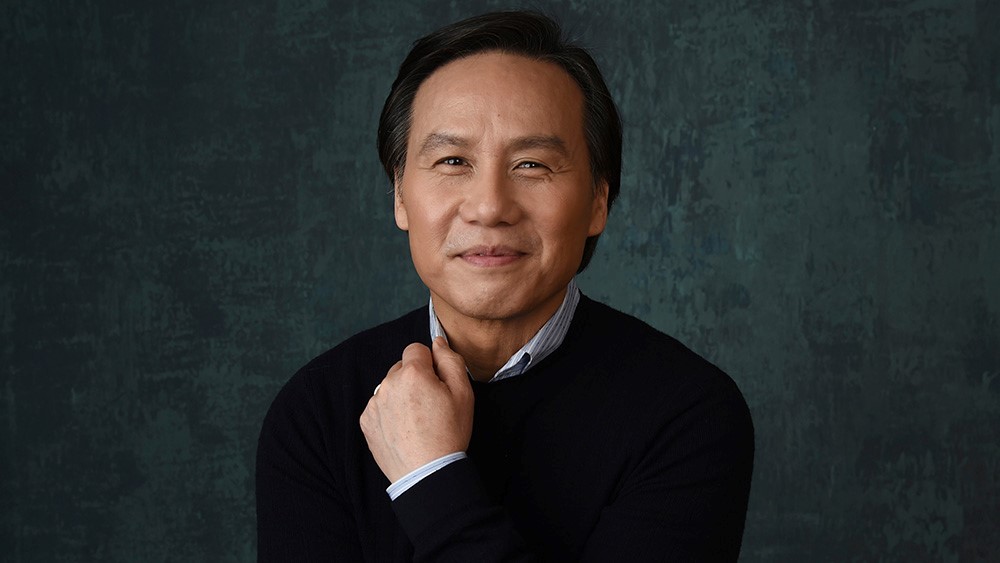 BD Wong
American actor BD Wong is openly gay. Wong, who is a Tony, Drama Desk, Theatre World, Out Critics Circle, and Clarence Derwent awards winner has been active as a screen and theatre actor since the 1980s. On stage, he is known for his role as Song Liling in M. Butterfly (a role later taken over by Alec Mapa). In television and film, he's known for his roles as Dr. Huang in Law & Order: SVU (2001-2015), Dr. Henry Wu in the Jurassic Park films, Li Shang in Mulan (1998) and Mulan II (2004), Ngapoi Ngawang Jigme in Seven Years in Tibet (1997), Father Ray Mukada in Oz (1997-2003), and Whiterose/Minister Zhi Zhang in Mr. Robot (2015-2019).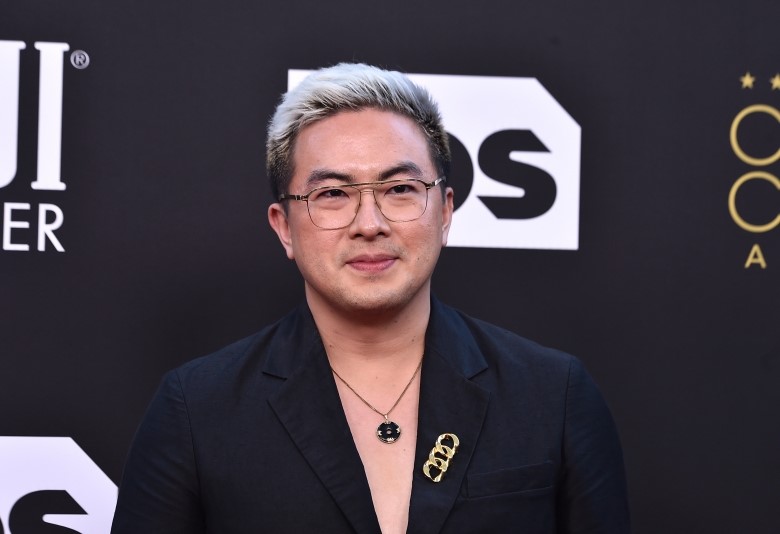 Bowen Yang
Bowen Yang became the first East Asian cast member in Saturday Night Live's history in 2019. Yang, who is openly gay, was originally a staff writer for Saturday Night Live before becoming a full cast member. He is also known for the podcast Las Culturistas and his Twitter lip-sync videos.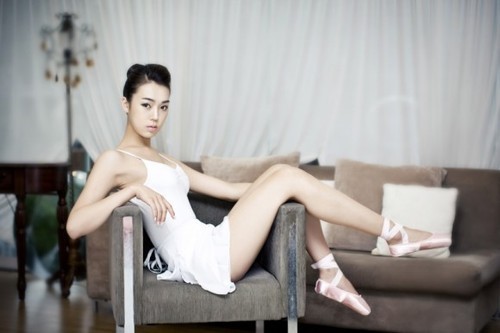 Choi Hanbit
Choi Hanbit is an actress, dancer, and model who was a member of the disbanded girl group Mercury. Choi, who is transgender, underwent sex reassignment surgery in 2006.
Choi is South Korea's first transgender supermodel. Choi's life-long dream was to be a model, but she faced prejudices along the way.
She appeared on Yoo Jae-suk's Jinsil Game in 2005 prior to sex reassignment surgery. Then, she appeared on Korea's Next Top Model, Cycle 3 where came in tenth place. Since appearing in the modeling shows and in Mercury, Choi has expressed an interest in becoming an actress. She's currently a model for several beauty brands in South Korea including 935 and is a dancer for different productions.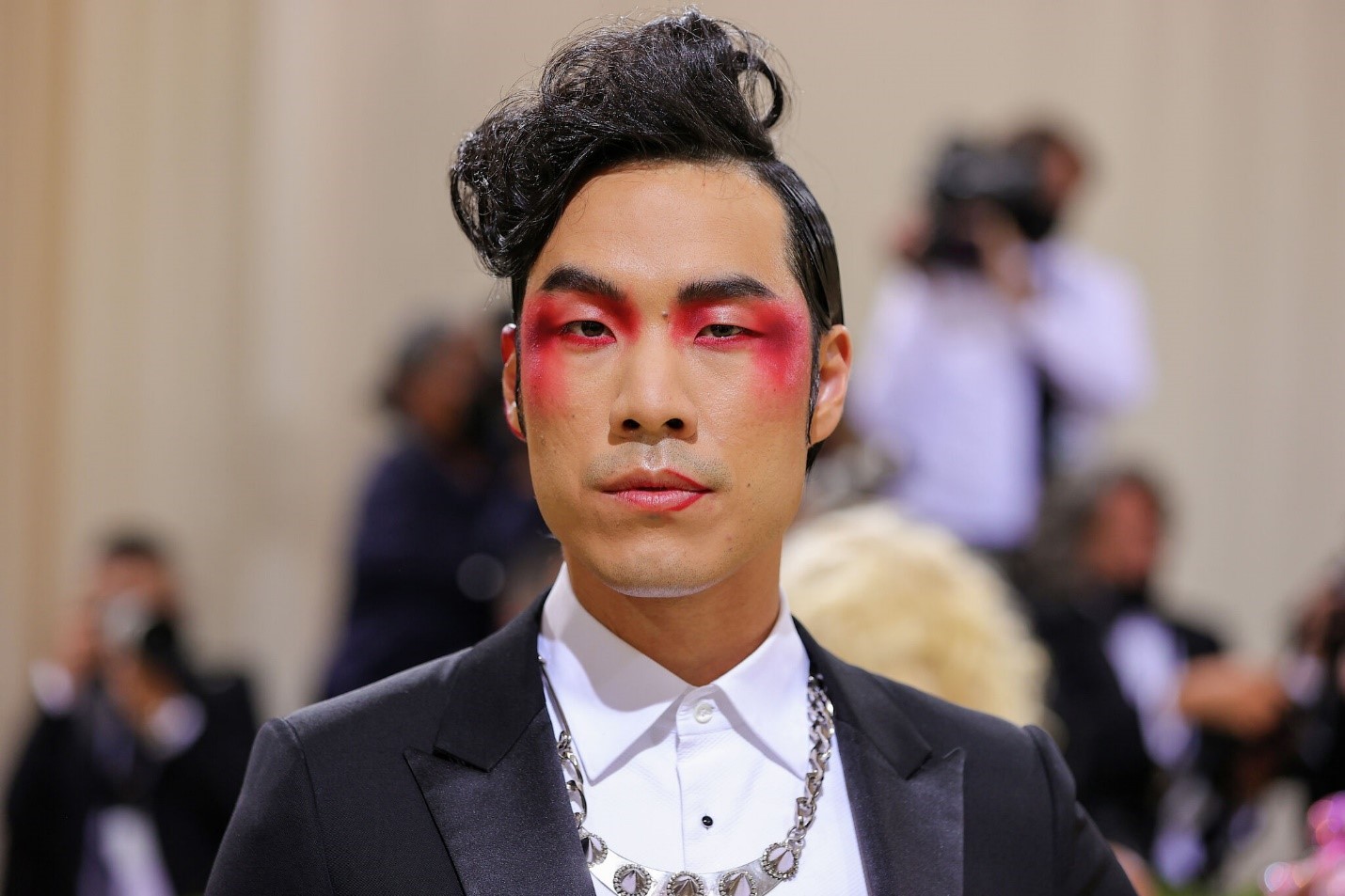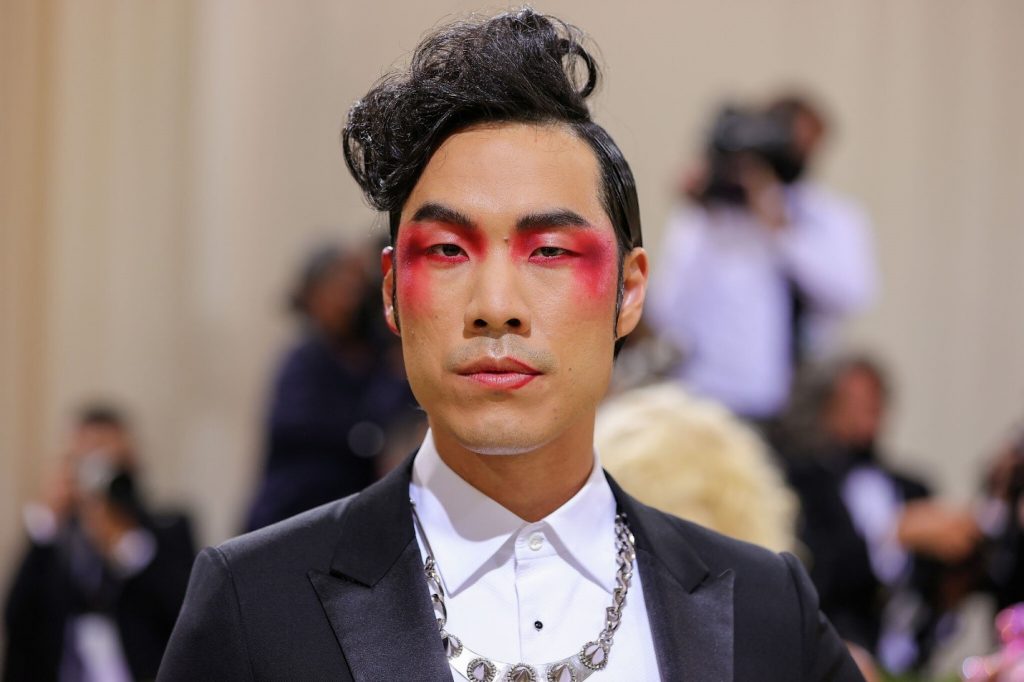 Eugene Lee Yang
Try Guys member Eugene Yang released a moving video about his coming out journey in 2019.
In addition to being an Internet celebrity, Yang is a producer, writer, actor, activist, and director.
After graduating from college in 2008, Yang worked as a freelancer producing music videos and writing commercials. Between 2013 to 2018, Yang worked for Buzzfeed creating videos that were both humorous and rife with social commentary. Here, the Try Guys got their start.
When Yang, Ned Fulmer, Keith Habersberger, and Zach Kornfeld's contracts ended with Buzzfeed, the quartet—which is now a trio—established 2nd Try LLC where they continued as the Try Guys. In addition to their videos, the group also released the book The Hidden Power of F*cking Up.
In 2024, Yang is set to release a two-part novel called The Unders. The YA fiction duo is set to be a queer fantasy epic. Yang will also star as Ambrosius Goldenloin in Netflix' 2023 animated adaption of Nimona.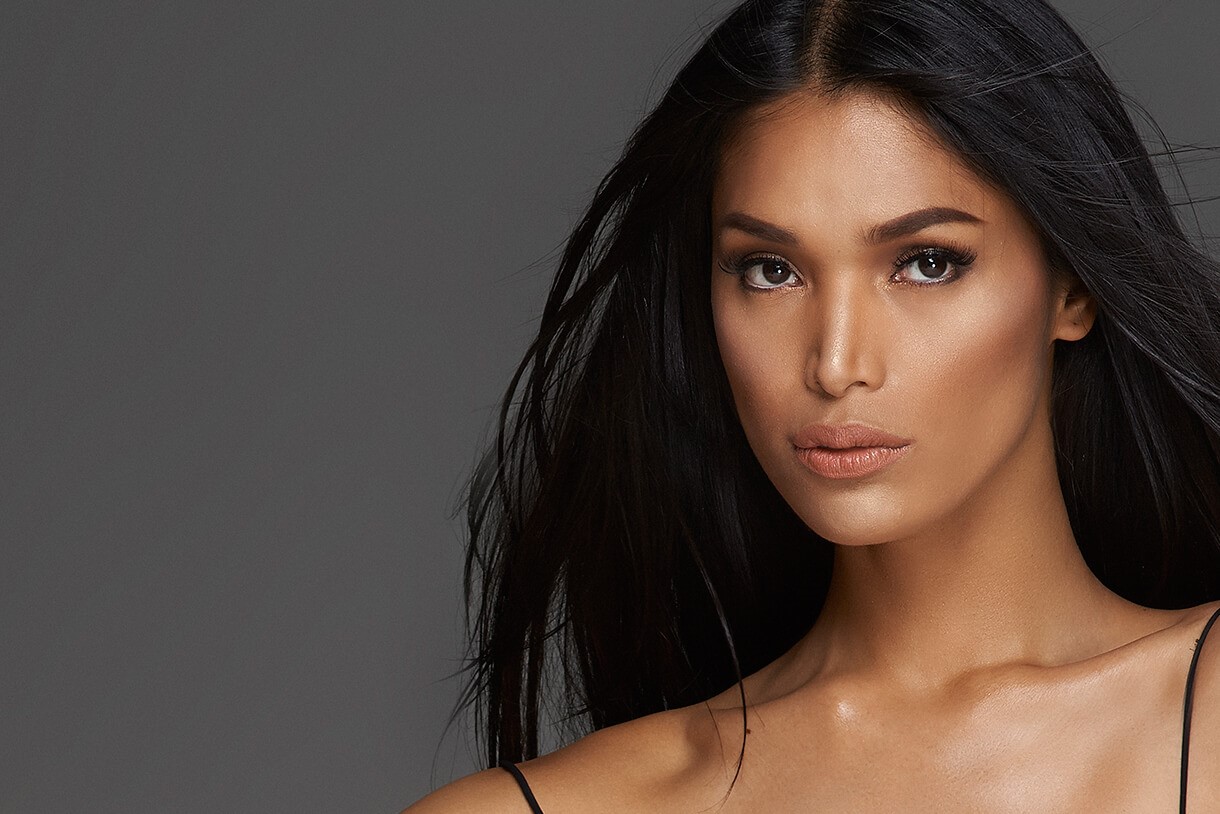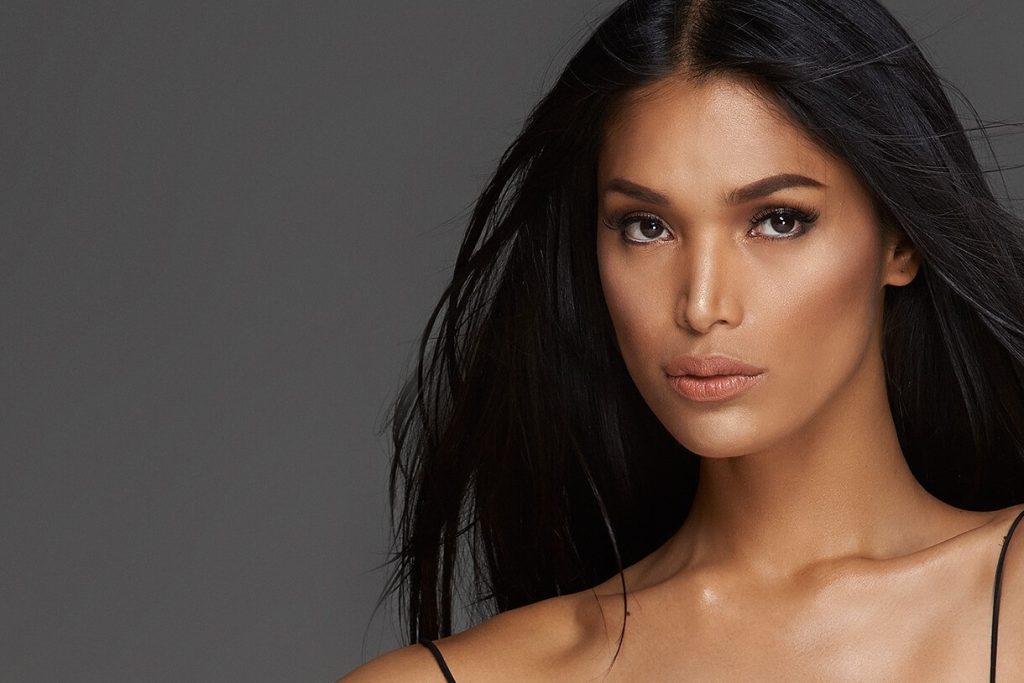 Geena Rocero
Geena Rocero is a transgender model and activist. She is the founder of Gender Proud, a media production company that focuses on sharing the stories of the transgender community. She is also the producer of Beautiful as I Want To Be, a Web series that focuses on the trans community.
Rocero made history in 2020 when she was named as the first trans-woman to be one of the Playboy Playmates of the Year. The article featured in the magazine that year was nominated for the 2020 GLAAD Media Award for Outstanding Magazine Article. Also in 2020, Rocero was named as one of the top 100 Most Influential Asians by Gold House.
In 2021, Rocero made her directorial debut for the documentary series Caretakers about Filipino Americans during the Covid-19 pandemic.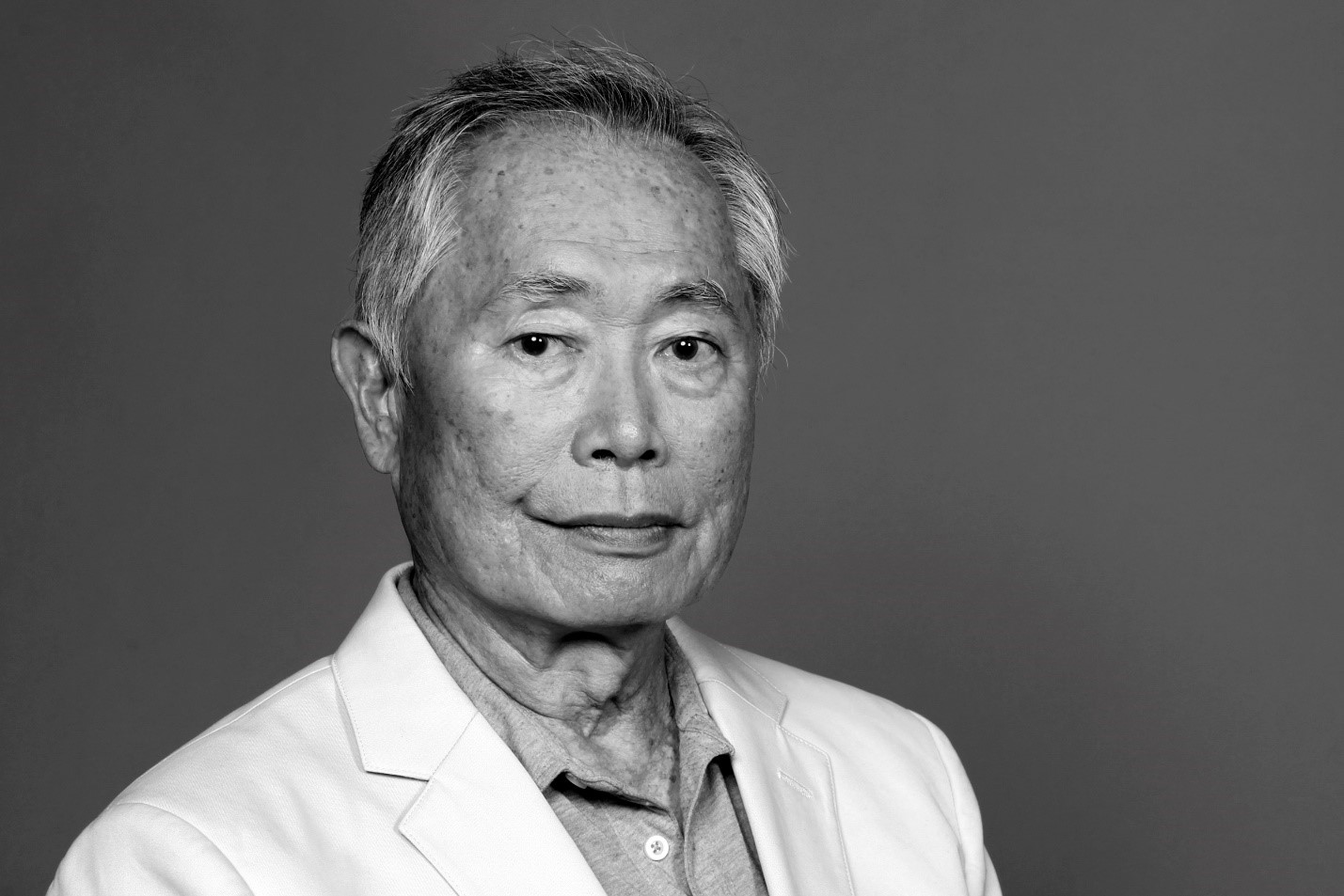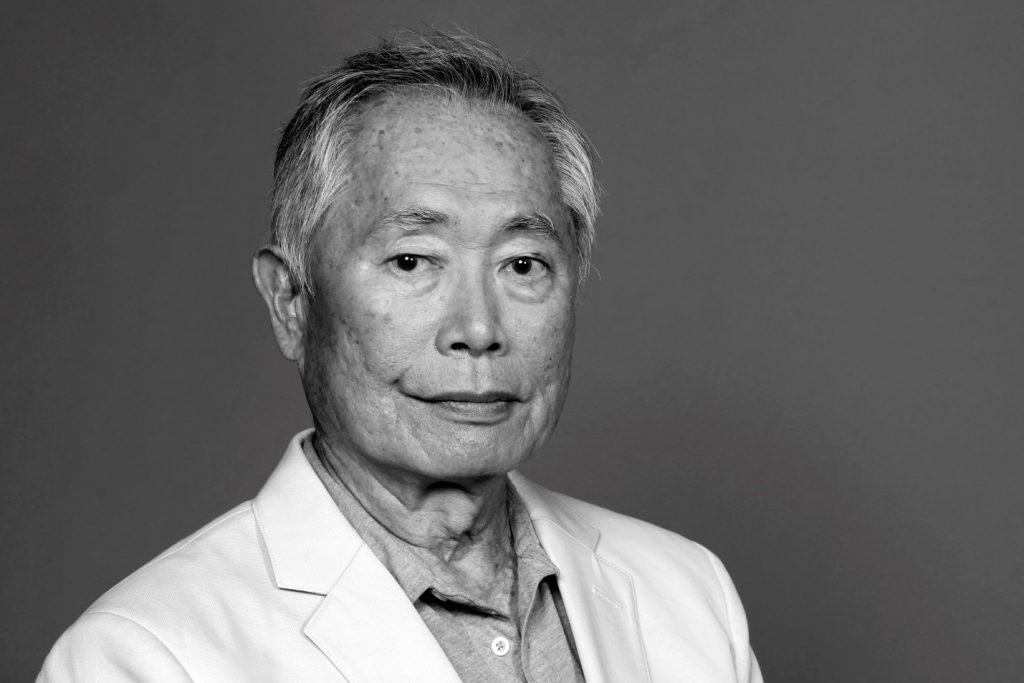 George Takei
A favorite celebrity among many, George Takei has taken the Internet by storm in recent years. Takei, who has been openly gay since 2005, is best known as Hikaru Sulu, the helmsman of the USS Enterprise in the Star Trek series.
Takei is a multi-award winner for his work on human rights, especially those related to US-Japanese relations. Takei lived with his parents in the US-operated internment camps during WWII. He also had family killed in Hiroshima when the US struck the city with an atomic bomb.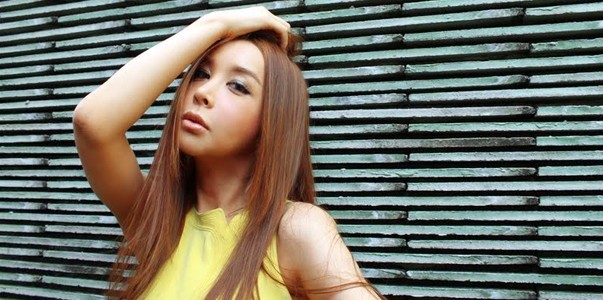 Harisu
Lee Kyung-eun, known mononymously as Harisu, is South Korea's first transgender entertainer and the country's first person to change her gender legally.
Harisu got her start in the entertainment industry following her successful DoDo Cosmetics commercial in 2001. From this commercial, she's stemmed into music and acting, performing in both Korean and Mandarin and active in Hong Kong, Taiwan, Malaysia, and South Korea. Prior to breaking out in the Korean entertainment industry, Harisu lived and worked in Japan. She studied to become a hair stylist but performed as a nightclub singer before being discovered by a talent agency.
In addition to acting and singing, Harisu is also a writer having published an autobiography (Eve from Adam) and an essay collection titled Haris Beauty.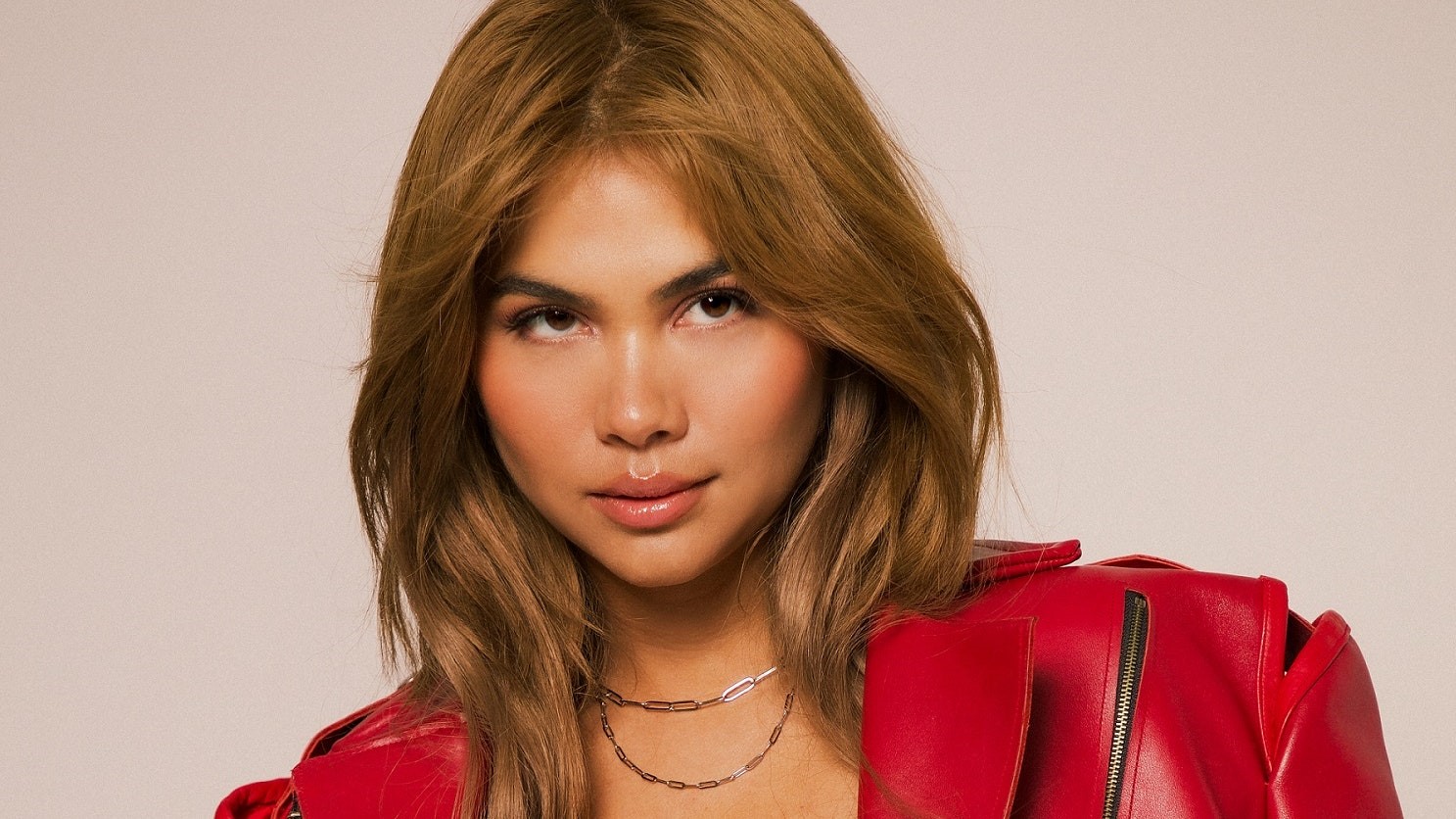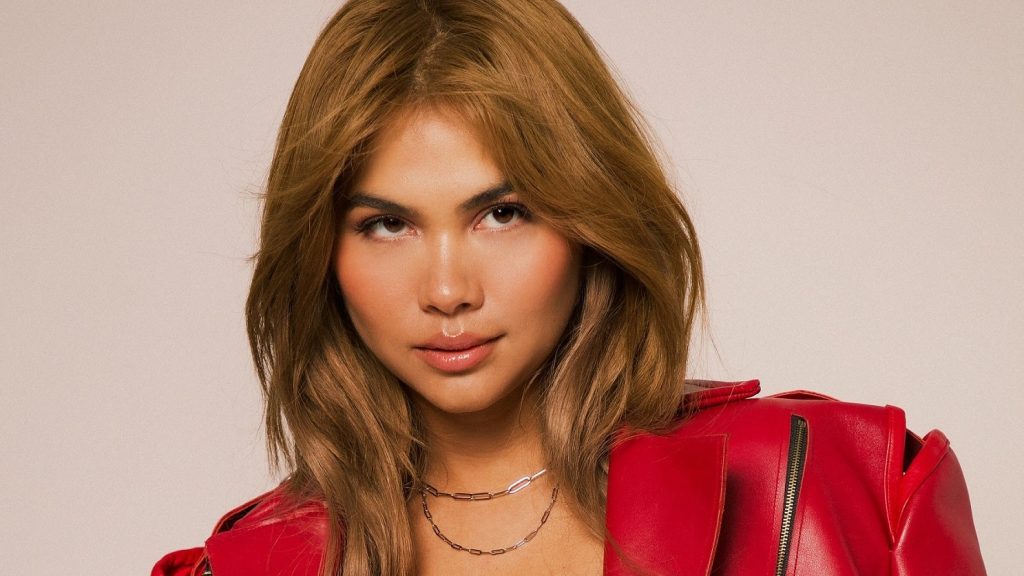 Hayley Kiyoko
Singer, dancer, actress, and LGBT activist Hayley Kiyoko Alcroft came out as a lesbian when she was a sixth grader.  As a singer, Kiyoko uses her music to tell her story about coming to terms with her orientation.
Kiyoko was a founding member of The Stunners in 2007; they disbanded in 2011. Since, she's performed solo and has had a successful career so far, earning several award nominations for her music and acting. As an actress, she's appeared in Lemonade Mouth (2011), The Fosters (2014), Hello, My Name is Frank (2014), and Jem and the Holograms (2015).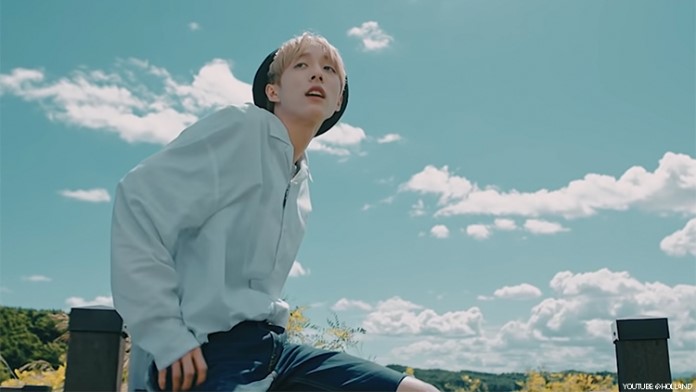 Holland
Holland (Go Tae-seob) debuted with his song "Neverland" in 2018. His stage name is derived from Holland, Netherlands to pay tribute to the country as it was the first one to legalize same-sex marriage.
Prior to his debut, Holland chose to come out as gay, a risk he was willing to take in order to become a figure that others in the LGBTQA+ community can relate to and for whom he could create meaningful music. He is considered South Korea's "first openly gay K-Pop Idol," though others coming up on this list can also claim the title.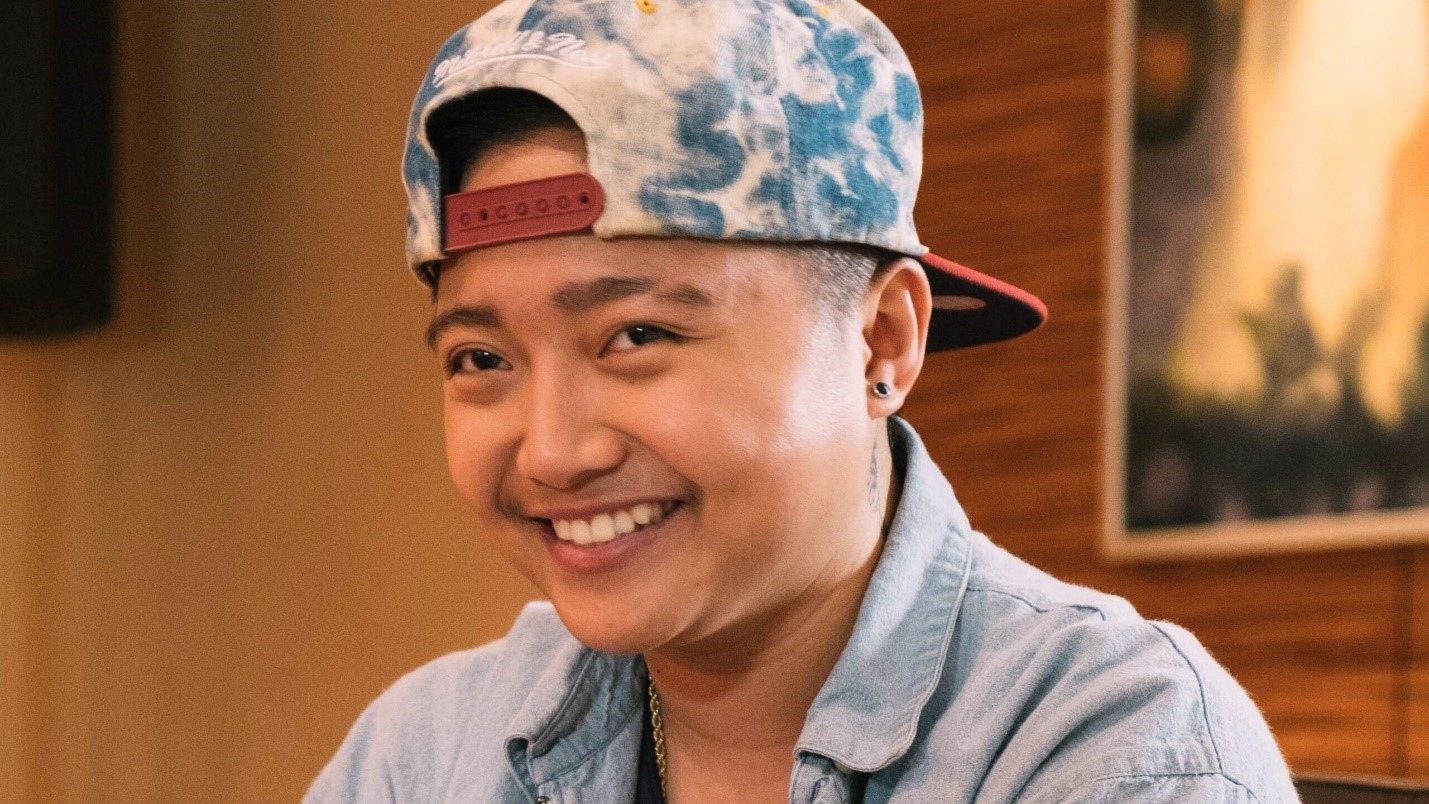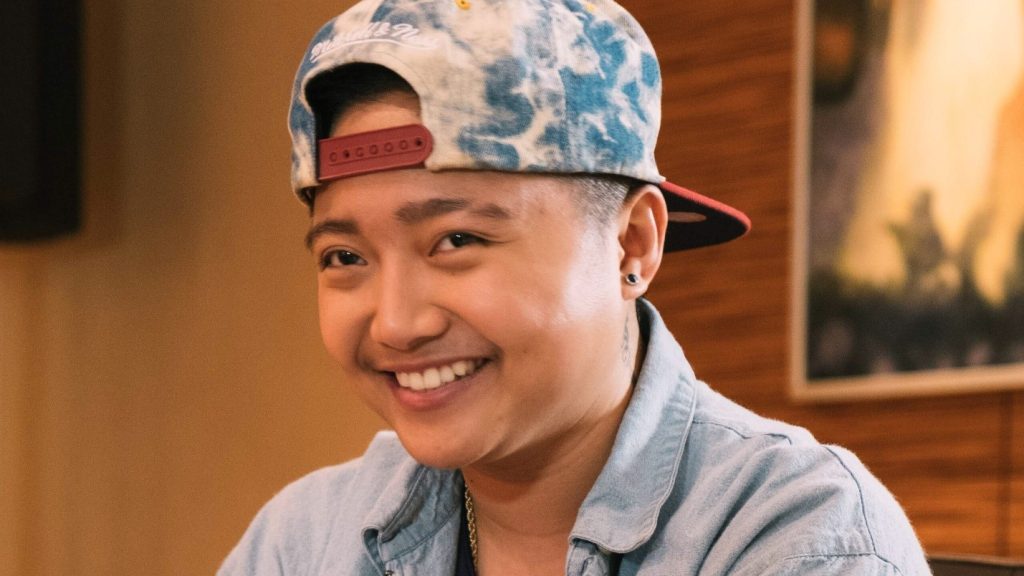 Jake Zyrus
Jake Zyrus is a singer and entertainment formerly known as Charice Pempengco. Zyrus transitioned in 2017.
Zyrus has been active in the Filipino entertainment industry since 2005 but has been known internationally since 2007 following appearances on The Ellen DeGeneres Show and The Oprah Winfrey Show. In 2010, his album Charice entered the Billboard Top 200 at number eight, making it the first album by an Asian singer to make it into the top ten. Zyrus also appeared on Glee in 2010 as Sunshine Corazon, but his role was limited to a few appearances. Zyrus also served as a judge on The X Factor: Philippines and appeared on several TV shows in the Philippines and abroad.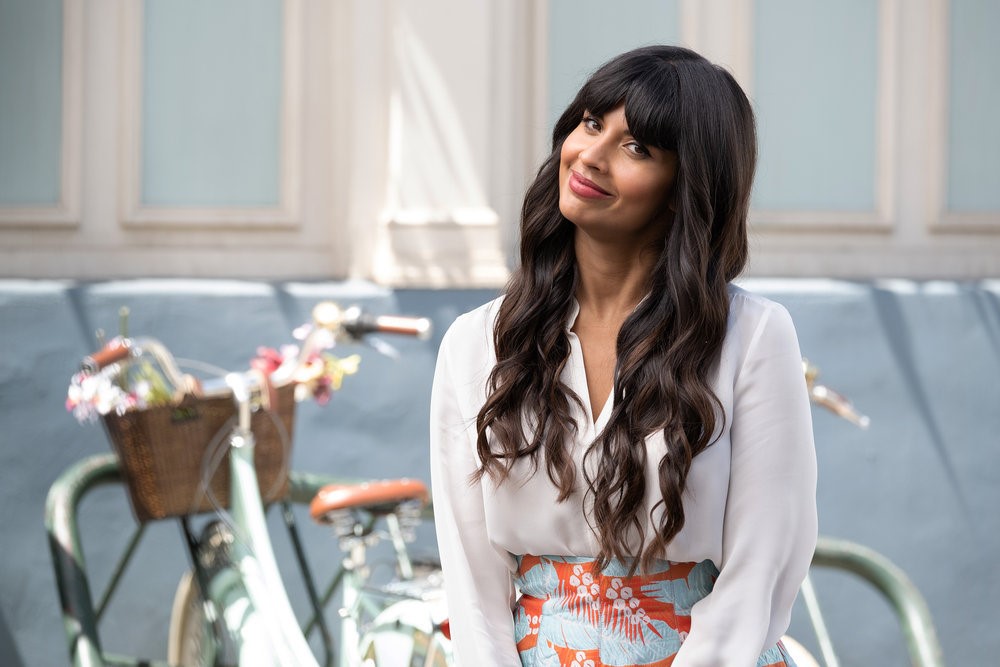 Jameela Jamil
English actress and TV presenter Jameela Jamil came out as queer in 2020. She made the announcement following backlash she received after being cast as a judge in the series Legendary, which highlighted modern-day ball culture.
Jamil is known for her roles as Tahani Al-Jamil in The Good Place and Mary MacPherran/Titania in She-Hulk: Attorney at Law. She's hosted several shows and provided her voice to several characters over the years.
Jamil is also an activist, with much of her activism going toward helping to promote healthy weight and diet culture, often fighting against fad and dangerous diets while helping to promote positive self-esteem.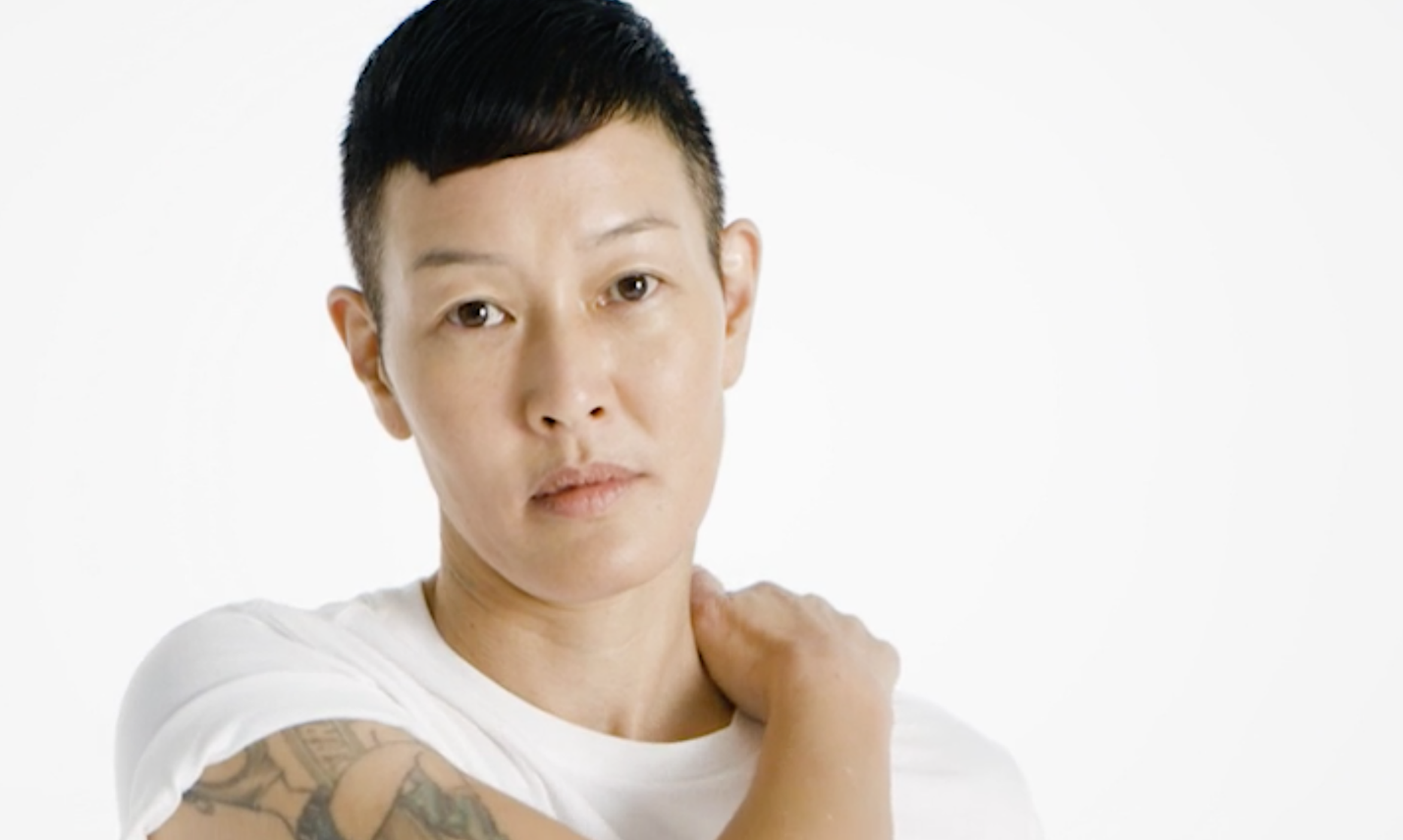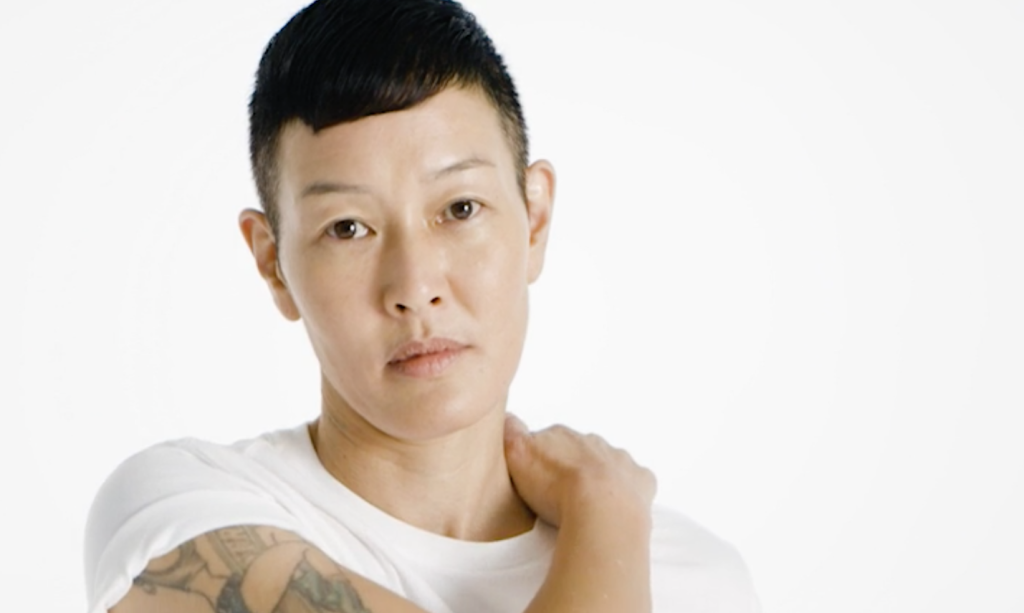 Jenny Shimizu
American model and actress Jenny Shimizu was the first Asian model to walk the Prada catwalk. She is also the first minority to open a Prada show. The former mechanic was discovered by an agent at a nightclub.
In addition to modeling and acting, Shimizu's known for her relationships with Ione Skye and Angelina Jolie. She's been married to Michelle Harper since 2014.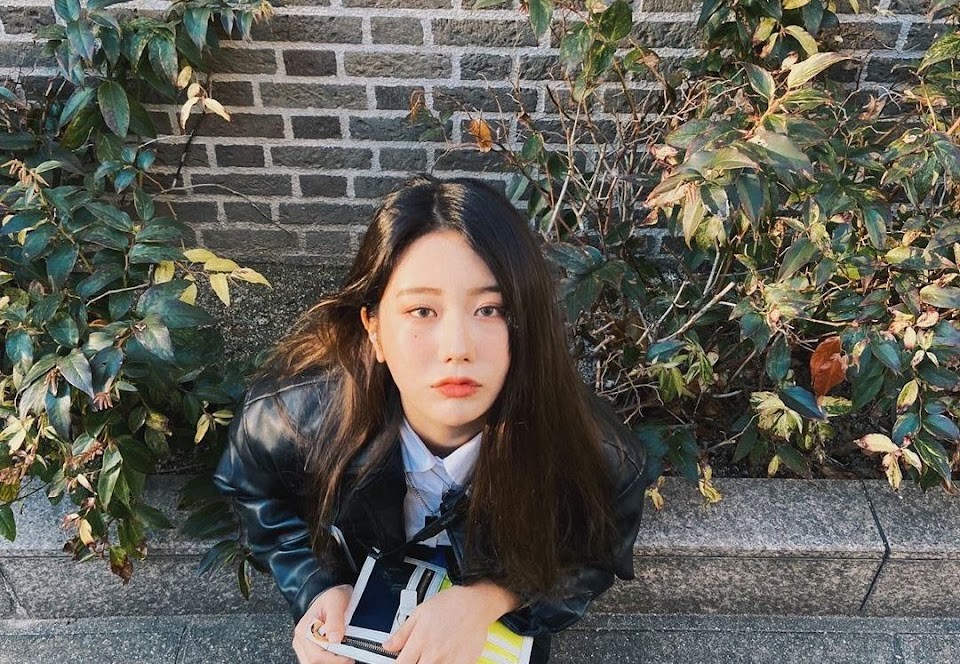 Jiae (Wa$$up)
Former Wa$$up member Jiae came out as bisexual in 2020. She posted a photo on Instagram that said "I love man [sic] and.. woman." She followed up with a post that said "I have a lovely girlfriend So..! Happy."
While Jiae, who is now a soloist, received many well-wishers, she also received several hate comments to which she rightfully condemned. Back in February 2022, Jiae also posted about the struggles she's having with music agencies since coming out.
"As for who I am, a bisexual. The society would not give me the same chance as others do," Jiae said.
Jiae, through the support of fans, released her first solo single and album October 8, 2022.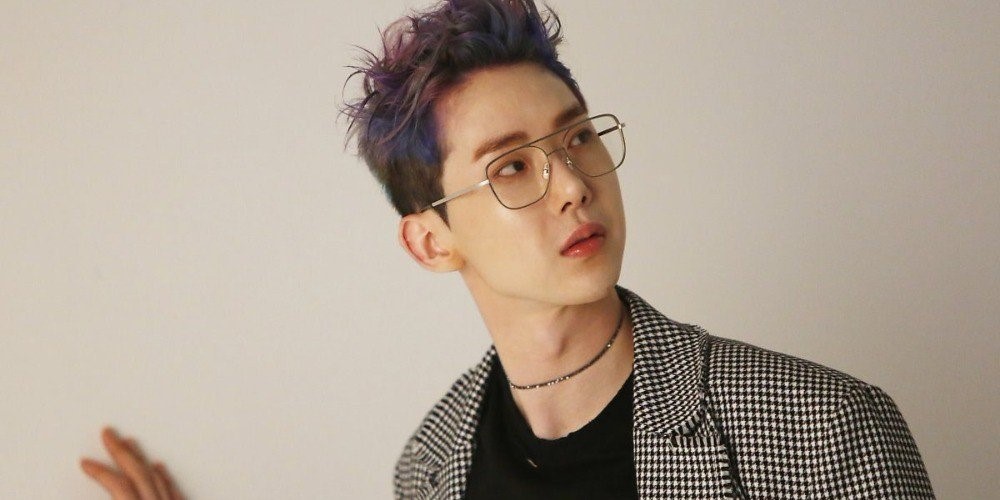 Jo Kwon
In 2020, Jo Kwon mentioned in an interview that he* considers himself "genderless."
"Being genderless is my weapon. In the past, I was afraid of having a neutral image," Jo Kwon said during his Newsis interview. "If people said I looked like a girl, I would pretend that wasn't true. But now, I've come to accept who I am. I have a weapon that will help me keep on going for a long time, ahead of the genderless era."
Jo Kwon performs as a soloist and as a musical actor. Since the group did not officially disband, he is still a member of 2AM.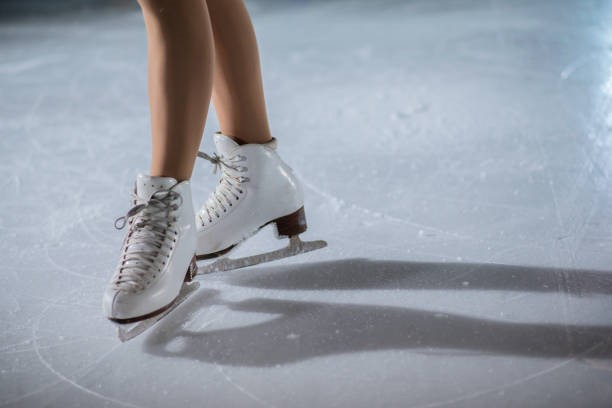 Kim Dae-eun
Figure skater Kim Dae-eun is South Korea's first openly gay athlete. She is the first openly gay athlete to complete in the South Korean national championships. Kim uses her platform to speak out about LGBTQ rights and visibility in South Korea, making her a role model for the LGBTQ community in the country.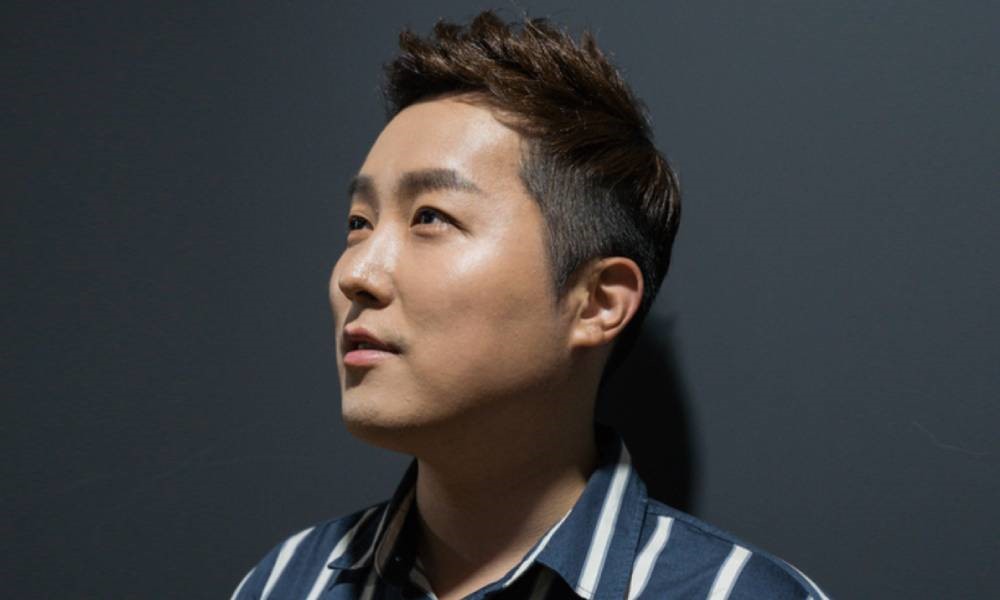 Kwon Do Woon
Trot singer Kwon Do Woon came out on the 10th anniversary of his debut.
"I wanted to speak up as a representative voice of sexual minorities and wanted to open up the prospect of coming out more widely in the entertainment industry. I hope to continue representing the LGBTQ community in my role," Kwon said.
Kwon, who appeared on TBS' National College Student Trot Contest in 2009, released his debut album in 2010. He is also an active guest on YouTube and Naver's NAMOLLADIO radio show.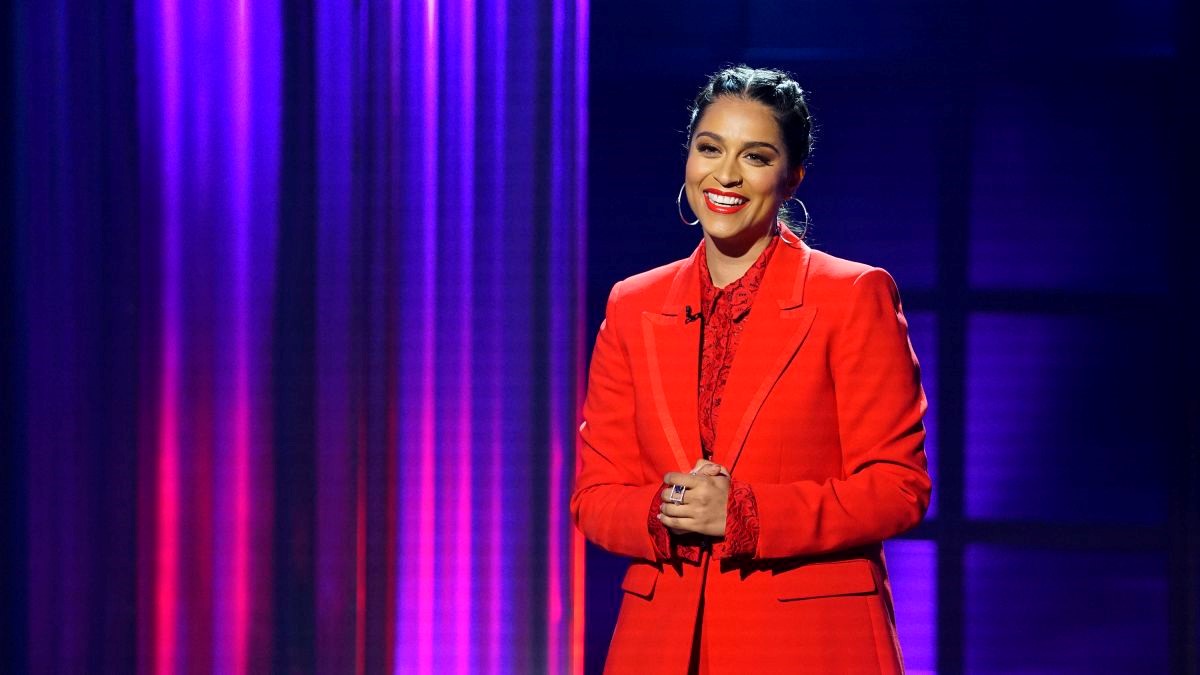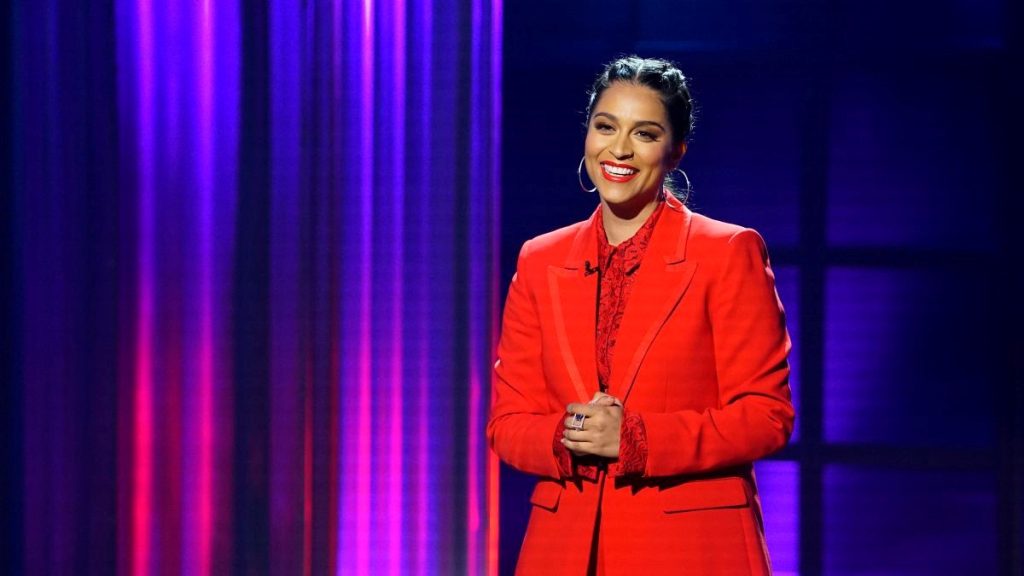 Lilly Singh
In February 2019, Canadian YouTuber, actress, and talk show host Lilly Singh came out as bisexual.
✅ Female
✅ Coloured
✅ Bisexual

Throughout my life these have proven to be obstacles from time to time. But now I'm fully embracing them as my superpowers.

No matter how many "boxes" you check, I encourage you to do the same x

❤️🧡💛💚💙

— Lilly (@Lilly) February 25, 2019

Singh, whose YouTube name was IISuperwomanII, was once named one of the top YouTubers and has been nominated for and won several awards for her social media work.
In 2019, Singh became the first openly bisexual and first South Asian and Indian person to host an American late night talk show when she hosted A Little Late with Lilly Singh. While her show only ran for two seasons, the show was received positively by critics and viewers alike.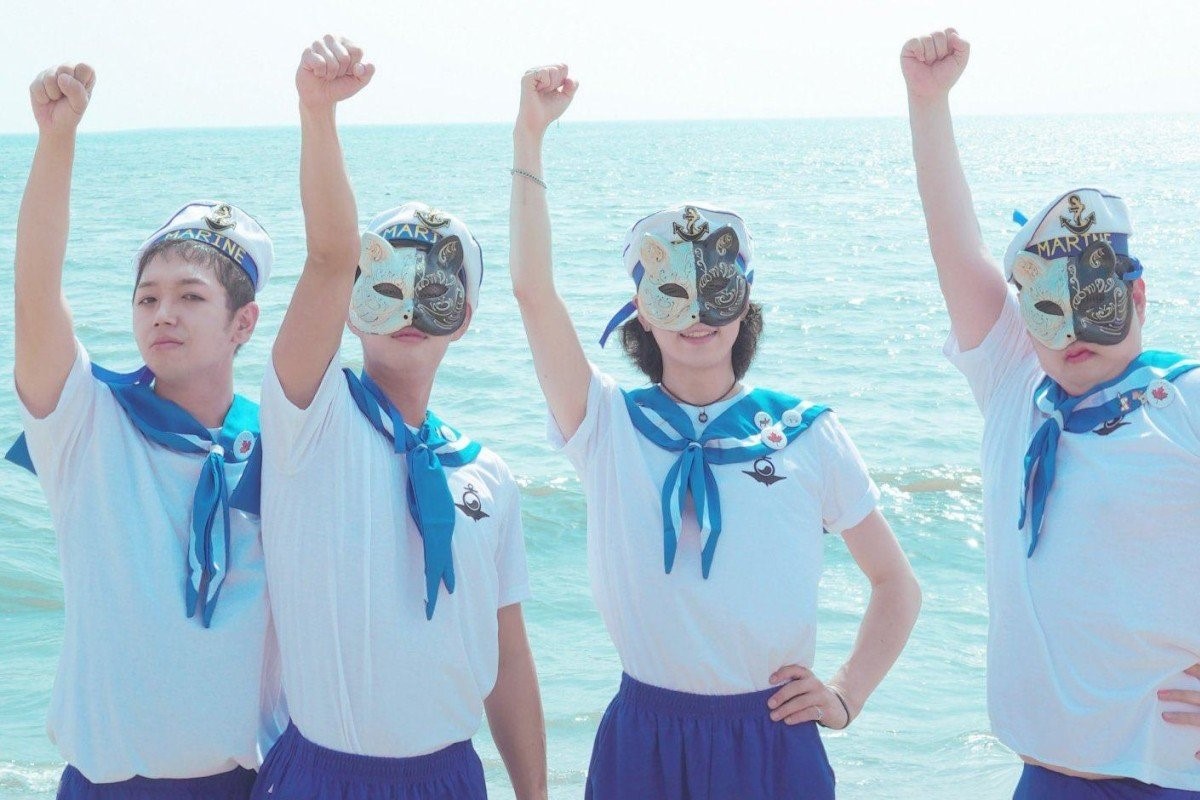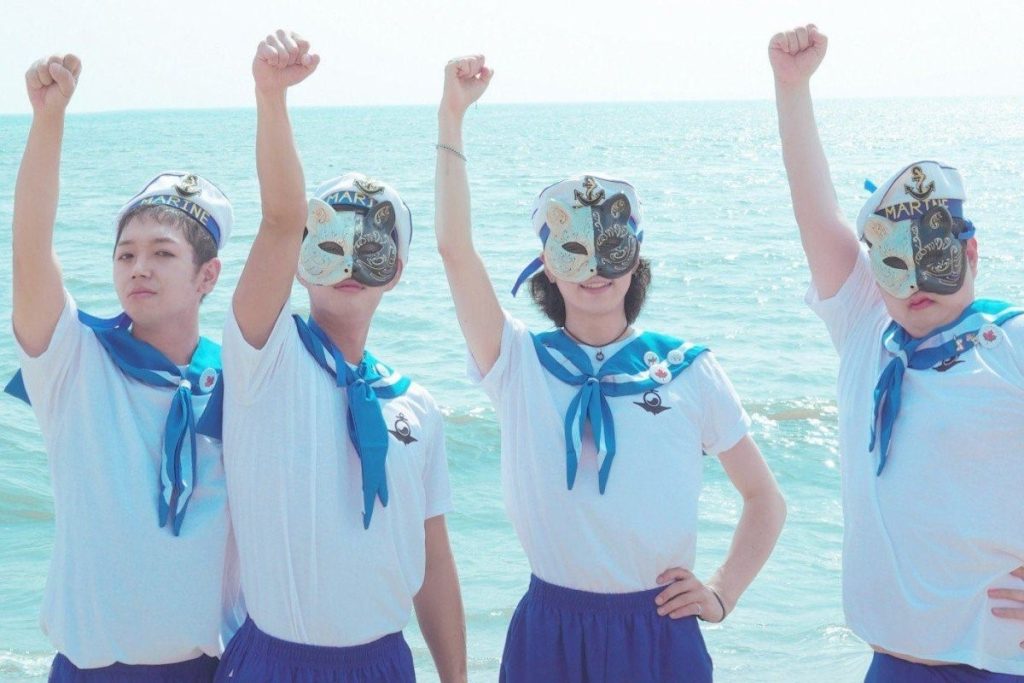 LIONESSES
LIONESSES is K-Pop's first openly LGBTQA+ male group and the second K-Pop group to be made up of members who are part of the LGBTQA+ community (LADY is the first). The group debuted November 2021 with the song "Show Me Your Pride," which tackled coming out and facing homophobia. Each song has been LGBTA-friendly because the group aims to be role models and a safe space for queer youth.
LIONESSES released their latest comeback "Boy with Strange Love" September 30, 2022.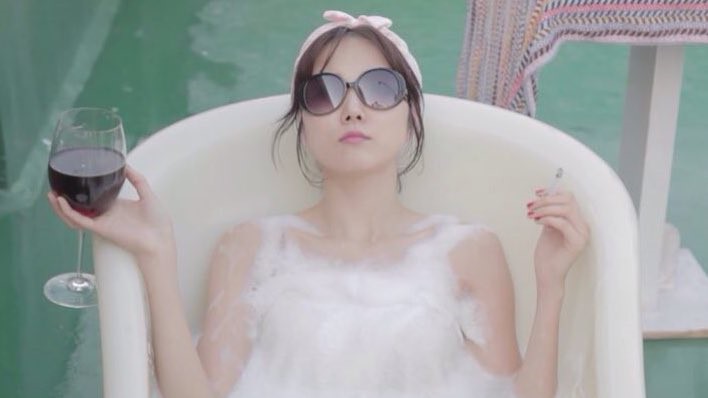 Maman
Park Miyoung, who is known by her stage name Maman and formerly as Magolpy, is openly lesbian. She is a former SM Entertainment trainee who was once under Jerry Entertainment. She is the first gay singer in South Korea.
After Maman came out during an interview, Jerry Entertainment tried to refute her assertion by claiming she was joking, but she denied this causing the company to fire her. She hasn't been active in the entertainment industry since the release of "Obvious Story" in 2015.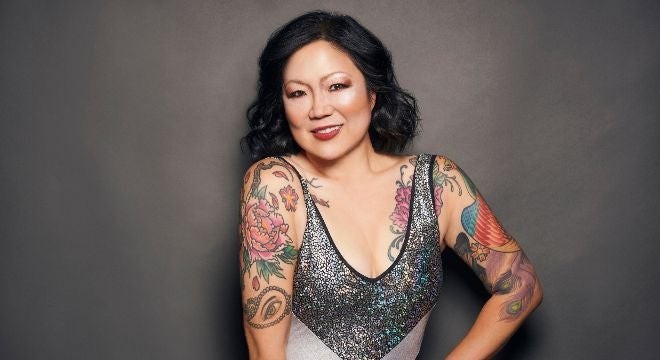 Margaret Cho
Stand-up comedian, actress, and musician Margaret Cho is openly bisexual, though she has stated that "'pansexual' is technically the more correct term."
Cho has been known for her stand-up comedy since the 1990s. From 1994-95, she starred alongside BD Wong, Amy Hill, and J.B Quon in All-American Girl, an ABC comedy series that made history as the second television show to star an all-Asian cast (Mr. T and Tina was the first in 1976). The show received poor ratings and criticism regarding the Asian and gay stereotypes present in it, and Cho was often criticized for her weight and for being both Asian and not Asian enough. The dieting she took part in for the show caused her to go into kidney failure, and the stress from the show and the show's ultimate failure lead her to drugs and alcohol.
After getting sober, Cho's career took off. She started landing acting and hosting gigs, and her stand-up career flourished. In addition to acting and comedy, Cho has released music and even appeared on The Masked Singer. Her comedy style is raunchy and focuses on substance abuse, body image, her bisexuality, and Asian American stereotypes.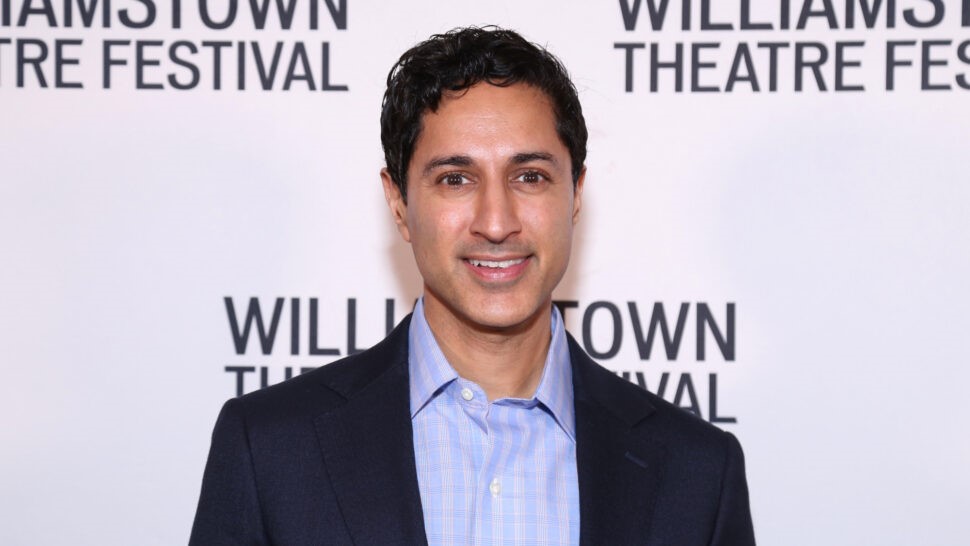 Maulik Pancholy
30 Rock and Weeds actor Maulik Pancholy came out as gay in a 2013 Out magazine interview and has been married to his partner Ryan Corvaia since 2014.
As an actor, Pancholy has lent his voice to Phineas and Ferb and has appeared in the films Hitch (2005), 27 Dresses (2008), and Horrible Bosses (2011), as well as the TV series Only Murders in the Building (2021), Mira, Royal Detective (2020-present), and Sanjay and Craig (2013-16).
As an activist, Pancholy was named to President Barack Obama's Advisory Commission on Asian Americans and Pacific Islanders in 2014 and is an active participate in the Asian Americans Advancing Justice – Los Angeles, the New York City Anti-Violence Project, and OutRight Action International organizations.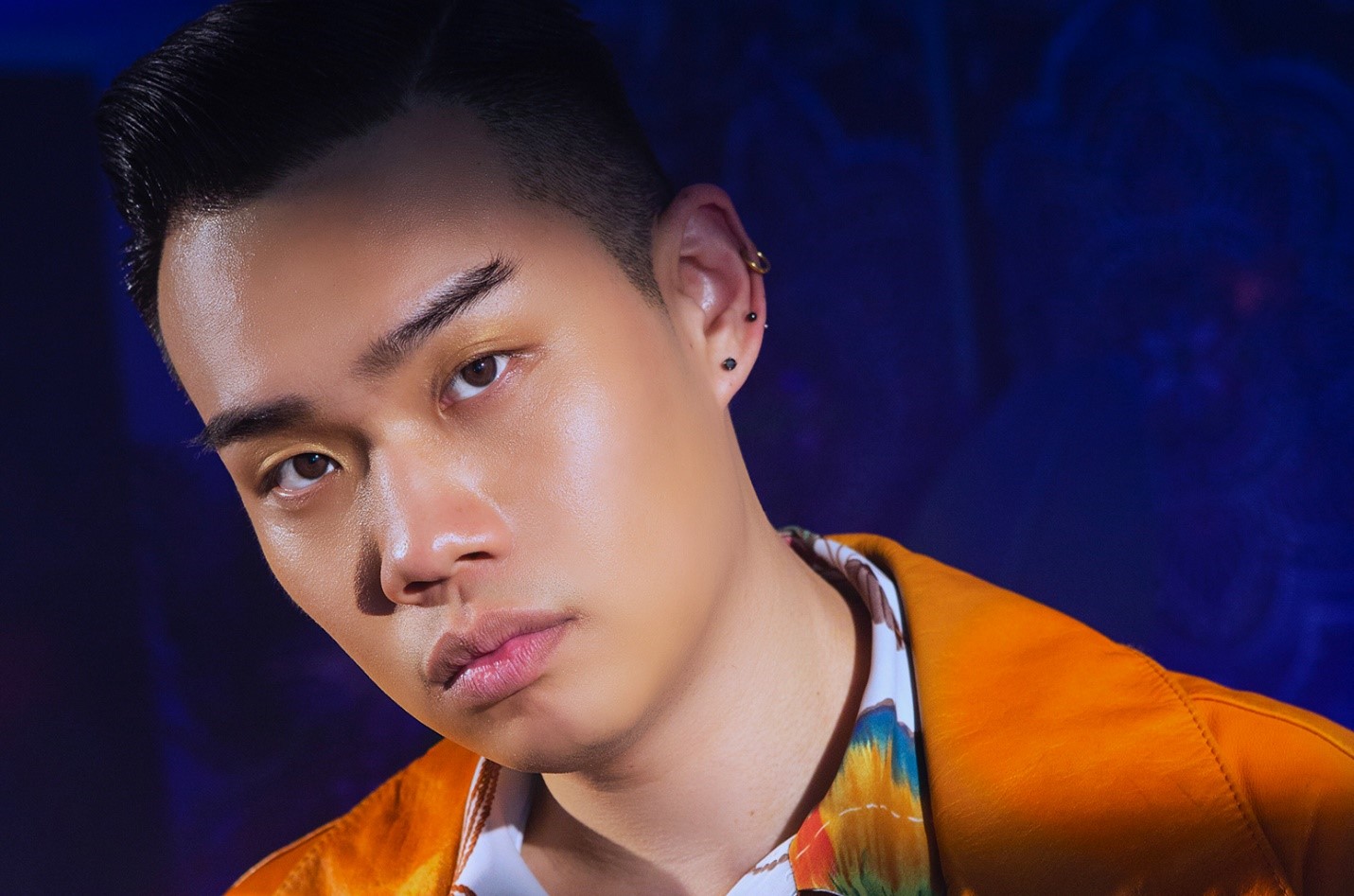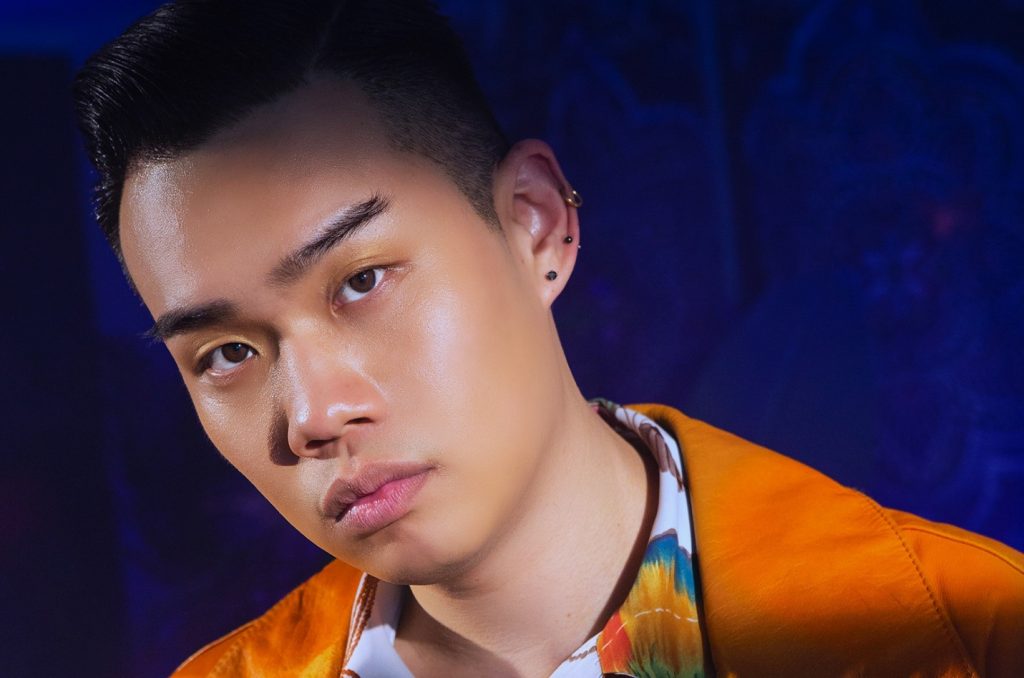 MRSHLL
When he debuted in 2018, Marshall Bang, who goes by the stage name MRSHLL, was Korea's first openly gay male R&B and K-Pop singer.
Early in his life, MRSHLL was active in church, choir, and often posted cover songs online before being diagnosed with laryngopharyngeal reflux, which caused him to stop singing and enroll in cosmetology school in Los Angeles.
In 2012 while he lived in New York, he was invited to compete on The Great Rebirth – Star Audition: The Next Big Thing 3. Despite his throat condition, he competed. His condition improved and he stayed in South Korea to pursue his music career. He later signed with Feel Ghood Music but departed the company in 2019 to become an independent artist.
MRSHLL is still active in the music scene. In 2021, his EP XYZ was named one of the top 15 K-Pop albums of 2021 by Harper's Bazaar. In 2022, he released "Heart Beating" with Tia Kofi.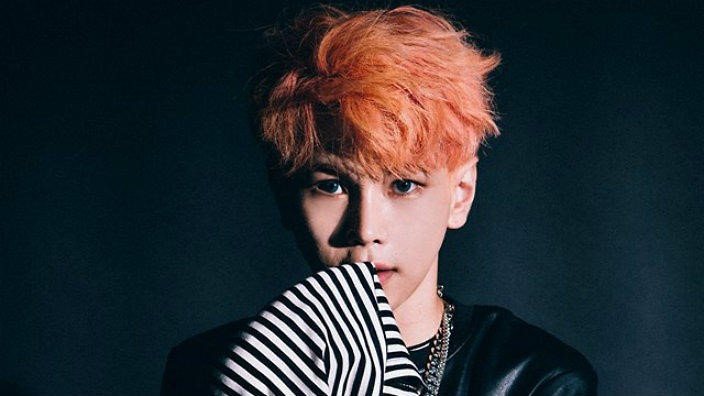 Navinci (Hansol, ToppDogg)
In 2017, Kim Minsung (Navinci), formerly ToppDogg/XENO-T's Hansol, came out as asexual.
Navinci debuted with ToppDogg in 2013 and was the group's main dancer and face of the group. He left the group in 2017 and opened his own YouTube channel where he uploads dances and cover songs.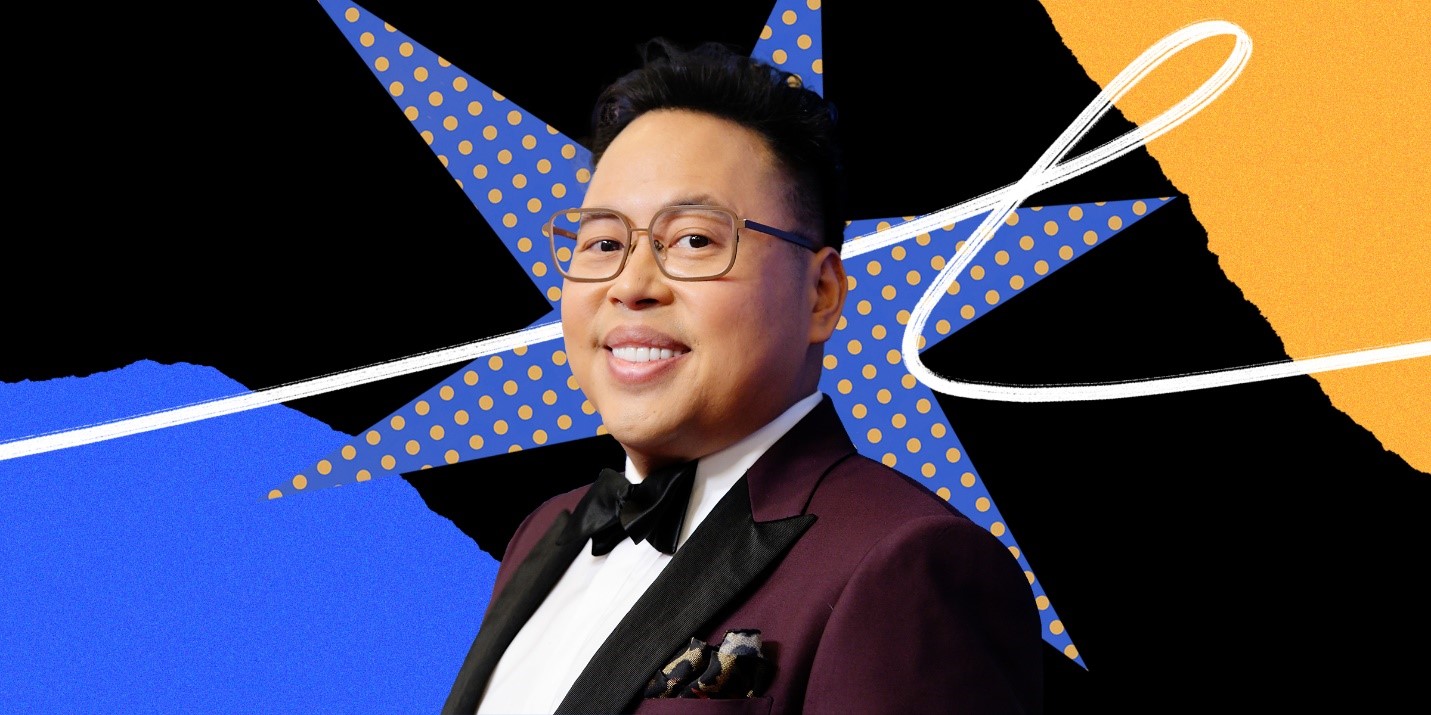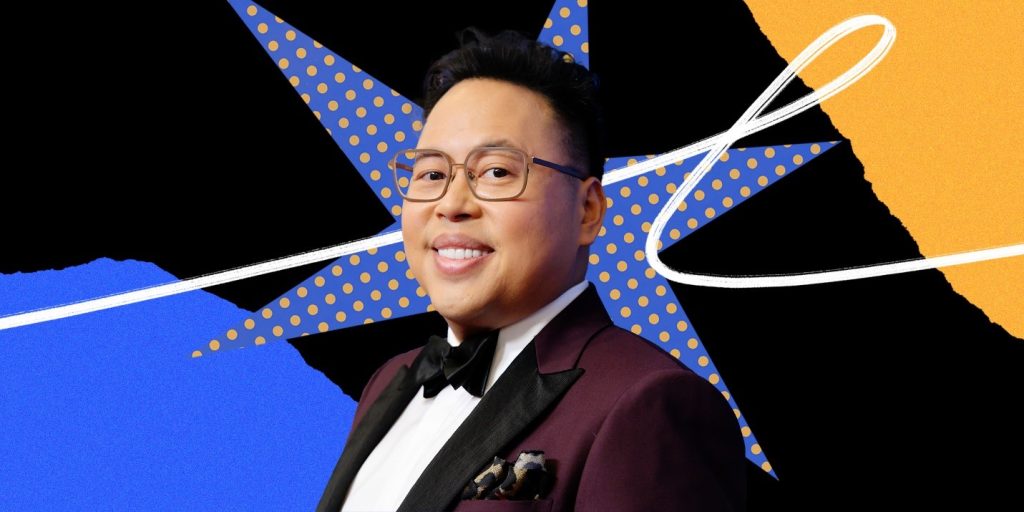 Nico Santos
Filipino-American actor Nico Santos is openly gay. Santos, who is best known for his roles as Mateo in Superstore and Oliver in Crazy Rich Asians, is a theatre, film and TV actor as well as a stand-up comedian. In 2018, he was nominated for a Critics' Choice Television Award for Best Supporting Actor in a Comedy Series. Santos is also set to appear in Guardians of the Galaxy: Vol. 3 in 2023.
As of 2022, Santos is engaged to Zeke Smith, a participant on the reality show Survivor.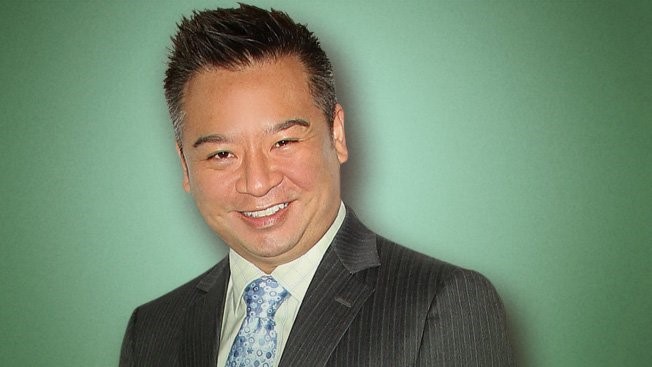 Rex Lee
Rex Lee is a Korean American actor best known for playing Lloyd Lee in Entourage and Eliot Park in Young & Hungry.
Lee has been out since he was 22-years old. The actor was once an aspiring pianist and a children's theater actor. Prior to his breakout roles, Lee had supporting roles in Dave's World (1994) and Suburgatory (2011-13) among others.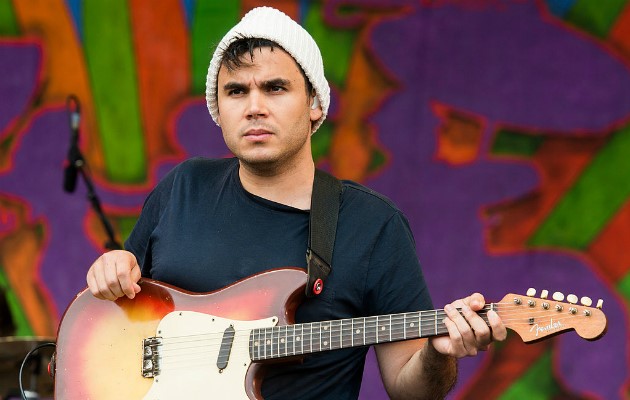 Rostam
Vampire Weekend founding member and  American record producer, musician, singer, songwriter, composer and Discovery member Rostam Batmanglij has been out since 2010.
Stereogum considers Rostam as "one of the greatest pop and indie-rock producers of his generation." The multi-time Grammy-award nominee is the son of cookbook author Najmieh Batmanglij and brother to filmmaker Zal Batmanglij. From 2006-16, the Columbia University graduate was part of Vampire Weekend and produced several of their albums. Since 2009, he's also been in the group Discovery. Since 2011, Rostam's performed solo.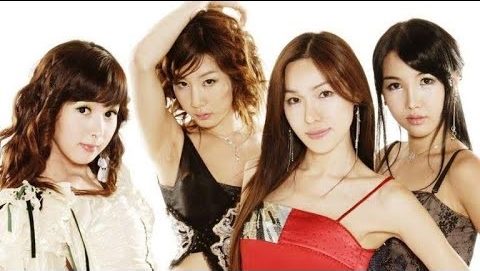 Sinae, Sahara, Binu and Yuna (LADY)
K-Pop group LADY debuted in 2005 and disbanded in 2007. All four members, Sinae, Sahara, Binu, and Yuna, are all transgender. The group released three songs: "Attention" (debut), "Ladies Night," and "In the Da Club." LADY's music was released in both South Korea and Thailand.
Currently, Sinae is active on YouTube doing ASMR and muckbang videos. The other former members cannot be found on social media currently.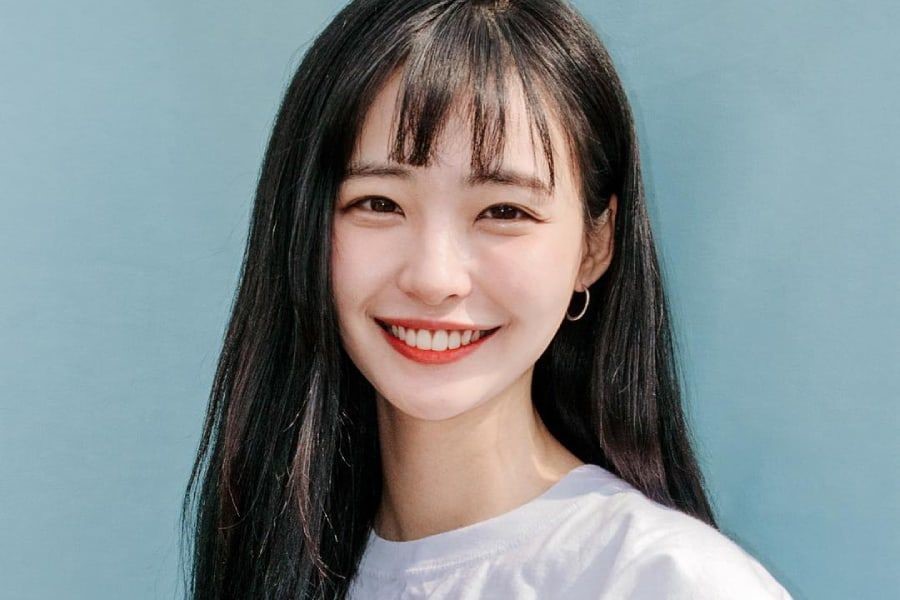 Som Hye-in
Former Idol School contestant Som Hye-in revealed she is bisexual in 2019. Her reveal made her the first bisexual K-Pop singer at the time.
Following her appearance on Idol School (she left due to health reasons), Som became a model and a soloist. She currently has a YouTube page. She is currently managed by Balcony Hunter.
Did we miss anyone on our list? Let us know in the comments below!
*Note:  While Jo Kwon has said he is genderless, he has not said that he has changed to them/they pronouns. Jo Kwon is referred to as "he" since there isn't an indication of a pronoun change.
—-Olivia Murray
#SomHyeIn #JoKwon #AlecMapa #AngelLama #Aquinas #BDWong #BowanYang #ChoiHanbit #EugeneLeeYang #GeenaRocero #GeorgeTakei #Harisu #HaleyKiyoko #Holland #JakeZyrus #JameelaJamil #JennyShimizu #Jiae #Wa$$up #KimDaeeun #KwonDoWoon #LillySingh #Lionesses #Maman #MargaretCho #MaulikMancholy #Mrshll #Navinci #Hansol #ToppDogg #NicoSantos #RexLee #Rostam #Sinae #Sahara #Binu #Yuna #LADY
Related Articles