We're back with the fifth addition of our popular series! Thanks to your response, we have discovered many more celebrities to include into our database.
Back in 2018, 2019, and earlier in 2022, Kcrush published articles about biracial celebrities with Asian backgrounds. We're revisiting those articles and including more celebrities that have Asian backgrounds. Of course, we encourage our readers to share others we may have missed!

Anji Salvacion
Up-and-coming Filipino singer, actress, and television personality Anji Salvacion is of Filipino and Russian descent.
Salvacion was a frequent competitor on the singing contest and beauty pageant stages growing up. In 2019, she auditioned for Idol Philippines and was eliminated in the Do or Die Round. In 2021, she landed a starring role in the miniseries Unloving U while also lending her voice for the OST and the OSTs for Marry Me, Marry You and My Sunset Girl. She was also a main performer on ASAP Natin 'To. Between 2021-22, she appeared on Pinoy Big Brother season 10, where she ultimately won the competition. She also released her first single "Dalampasigan" and first EP Kasingkasing Dalampasigan.

Anne Curtis
Filipino-Australian actress, singer, model, and television personality Anne Curtis' career got started at the age of 12. While living in the Philippines, Curtis was approached by a talent scout to enter a child's beauty pageant. Her mother took Curtis to different talent agencies, and from there, her career started to blossom. Curtis made her film debut in Magic Kingdom: Ang Alamat ng Damortis in 1997. From 1997-98, she had a role in the TV drama Ikaw Na Sana.
In 2004, Curtis' career flourished when she moved to the media company ABS-CBN. She started to land starring and supporting roles in film and TV in the early 2000s, including the title role in Kampanerang Kuba (2005), All About Love (2006), Maging Sino Ka Man (2006), and landing a role as a VJ for MTV Philippines. In the late 2000s, she was one of the hosts of Showtime! and starred in The Wedding (2009), Babe, I Love You (2010), and In Your Eyes (2010), with Showtime! and In Your Eyes earning her awards.
For her acting career, Curtis was nominated for almost 90 acting awards, winning 56 of them.
While active in the acting scene, Curtis also released three studio albums: Annebisyosa (2011), The Forbidden Album (2014), and Forever Young (2016).
Curtis was active in the acting industry up until 2020 when she decided to take a hiatus to focus on married life and her new family. She is married Erwan Heussaff. They share daughter Dahlia who was born in 2020.
Curtis' sister, Jasmine Curtis-Smith, is also an actress.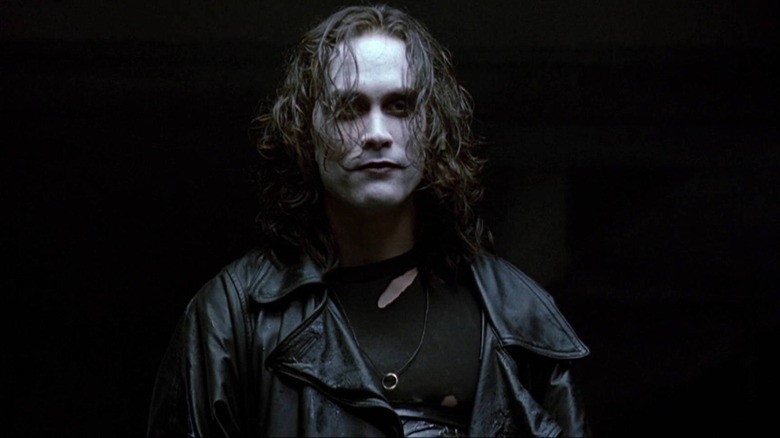 Brandon Lee
The late Brandon Bruce Lee is of Cantonese-Eurasian and Swedish, Irish, and English descent. Lee is the son of the late martial artist and actor Bruce Lee and teacher, martial artist, and writer Linda Lee Cadwell.
While Lee's career started in the 1980s with film and TV roles in Legacy of Rage (1986), Kung Fu: The Movie (1986), Kung Fu: The Next Generation (1987), Laser Mission (1989), Showdown in Little Tokyo (1991), and Rapid Fire (1992), he is most known for his role as Eric Draven in the 1994 film The Crow.
While filming The Crow, the 28-year-old actor and martial artist had most of his scenes filmed before being fatally wounded by a prop gun on the set. For his role in The Crow, Lee won a best actor award during the 1995 Fangoria Chainsaw Awards. He was also an inductee into 2021 Asian Hall of Fame.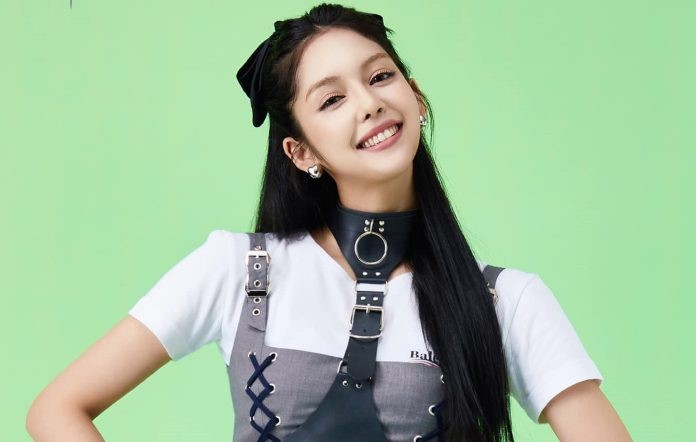 Chanty
Chanty is a Filipino-Argentinian singer, actress, and model. Signed under MLD Entertainment, she is a member of the girl group Lapillus. Lapillus debuted June 22, 2022.  Prior to her K-Pop debut, Chanty was an actress in the Philippines.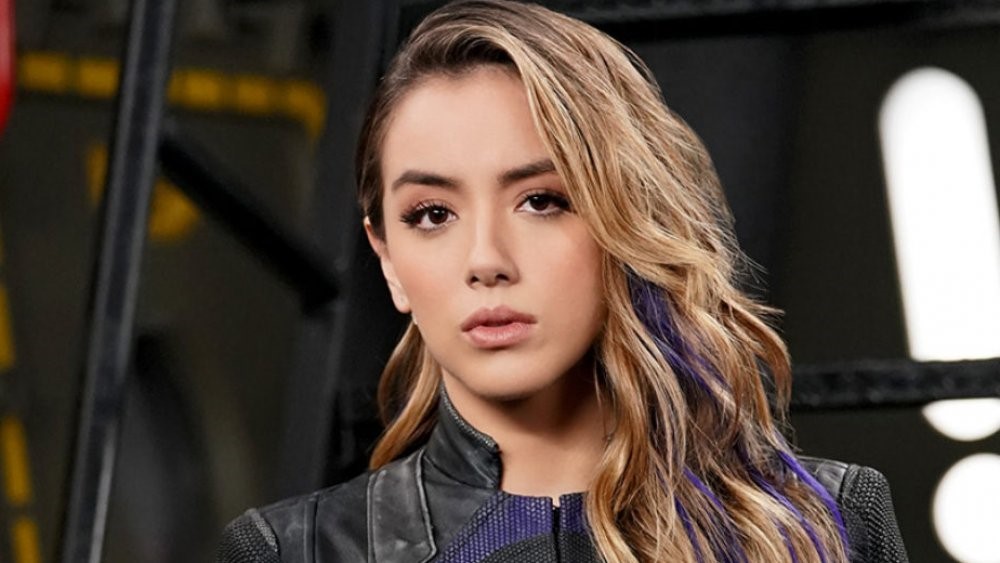 Chloe Bennet
Chloé Wang, known professionally as Chloe Bennet, is Anglo-American and Chinese. The actress and singer has been active in the United States and China, and eagle-eyed K-Pop fans may recognize her for her appearance in BIGBANG's "Tonight" MV (2011).
Prior to her breakthrough roles in Nashville and Agents of S.H.I.E.L.D, Bennet, while using her given name, pursued a singing career in China while living with her grandmother and studying Mandarin. In 2011, she released two U.S. singles: "Uh Oh" and "Every Day in Between." When she came back to U.S to pursue a Hollywood career, she switched her name to Chloe Bennet to avoid casting difficulties as an Asian American.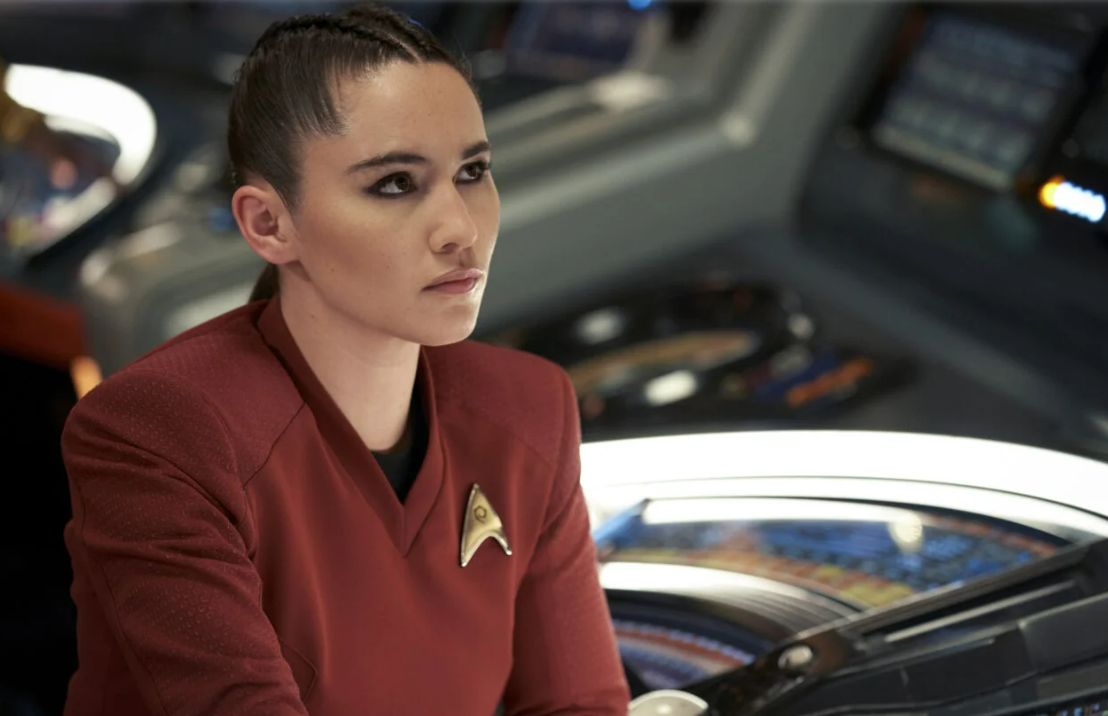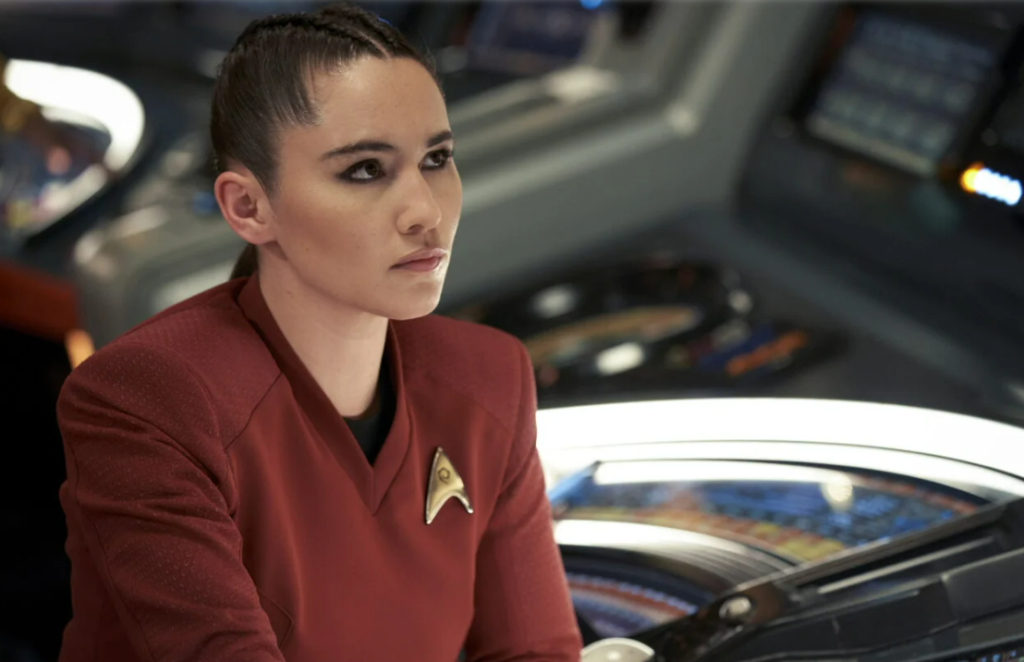 Christina Chong
American and English actress Christina Chong has a Chinese father and an English mother. Chong originally got her start in musical theatre before switching to acting. Between 2008 and 2021, Chong had guest-starring roles in several television series including Doctor Who (2011), 24: Live Another Day (2014), Of Kings and Prophets (2016), and Bulletproof (2018), and she held roles in the films W.E (2011), Johnny English Reborn (2011), and Tom and Jerry (2021). As of 2022, Chong has a main role playing La'an Noonien-Singh in Star Trek: Strange New Worlds.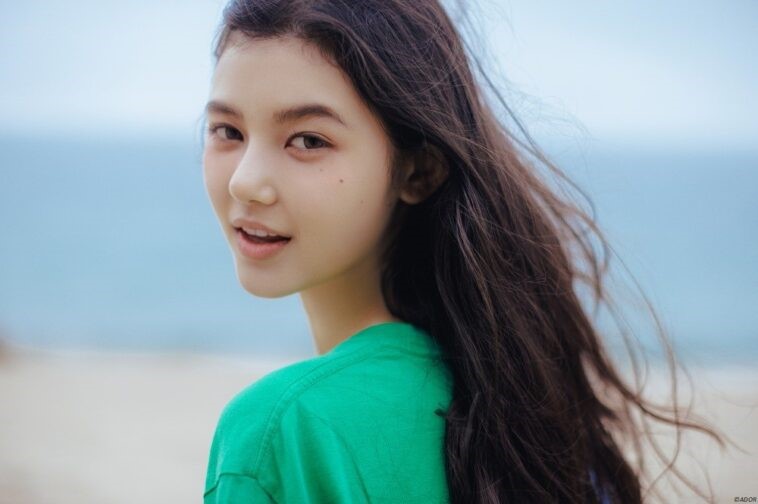 Danielle Marsh
Known just as Danielle, Danielle Marsh is an Australian-South Korean signed with ADOR. She officially debuted in the K-Pop group NewJeans August 1, 2022, though she pre-debuted July 21, 2022 when the group released "Attention." In 2011, Marsh appeared on the reality show Rainbow Kindergarten on TvN. Marsh's Korean name is Mo Ji-hye.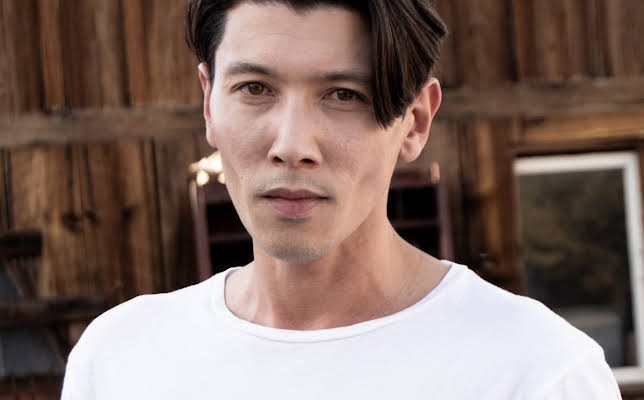 David Sakurai
David Sakurai is a Danish-Japanese actor, martial artist, scriptwriter, and director. The Denmark-born actor learned acting and filmmaking in Japan but returned to Denmark so he could work with directors that use his native language. Sakurai is known for his role as Tomy Tani in Liza, the Fox-Fairy (2015). He's appeared in several films including Iron Fist (2017), Unbroken: Path to Redemption (2018), and Fantastic Beasts: The Crimes of Grindelwald (2018).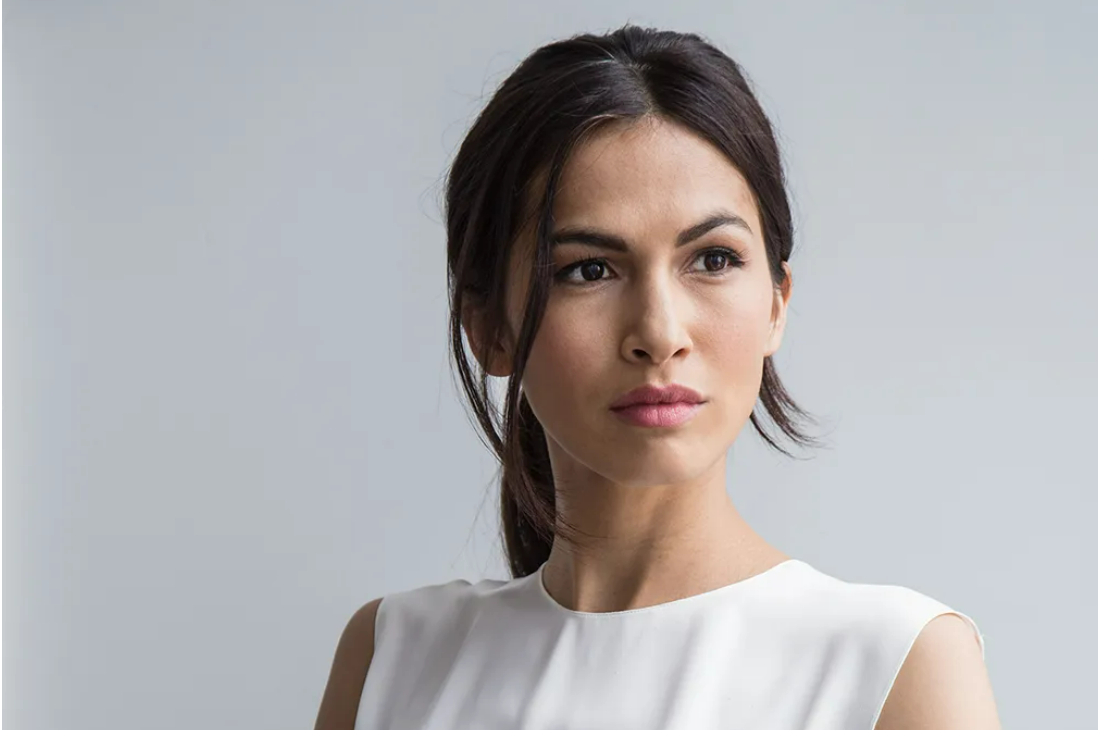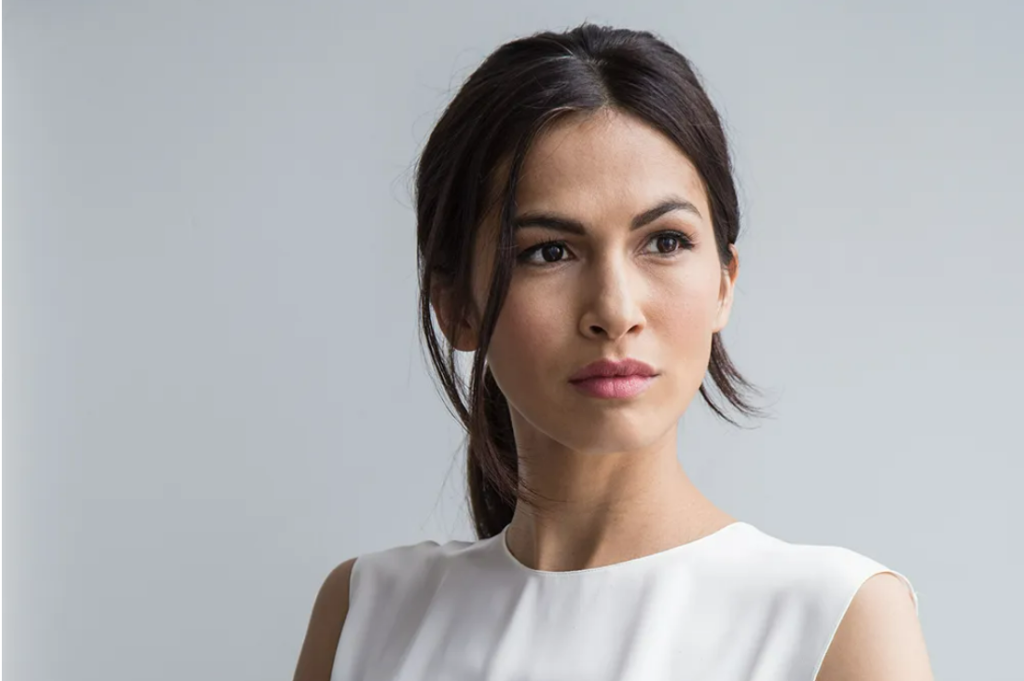 Élodie Yung
Parisian-born Elodie Yung is Cambodian and French. Yung is active in both France and America as an actress in both TV and film. Prior to acting, Yung earned a law degree and had her sights set on becoming on judge but decided to pursue acting at the London Academy of Music and Dramatic Art prior to turning 30.
Yung is known for her film roles in District 13: Ultimatum (2009), The Girl with the Dragon Tattoo (2011), G.I. Joe: Retaliation (2013), The Hitman's Bodyguard (2017), and Secret Society of Second-Born Royals (2020). For TV, she's known for her roles in La vie devant nous (2002-03), Les Bleus (2006-2010), Daredevil (2016), and The Defenders (2017). As of 2022, she stars as Thony De La Rosa in the Fox show The Cleaning Lady.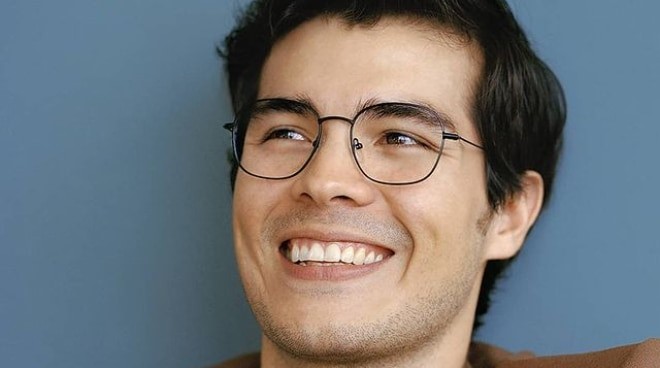 Erwan Heussaff
French-Filipino content designer Erwan Heussaff is best known for the blog The Fat Kid Inside. He is the producer for the short Let It Simmer. He's also appeared on Survivor Philippines. Heussaff is married to Anne Curtis.  

Germaine De Leon
Germaine De Leon is white and Filipino and has been active as an actor in both the U.S and the Philippines. In the U.S, De Leon had a role in season six of Showtime's DEXTER as Nick the mechanic. His breakthrough roles include spots in Walkout (2006) and Buried Alive (2018). De Leon is currently based in the Philippines.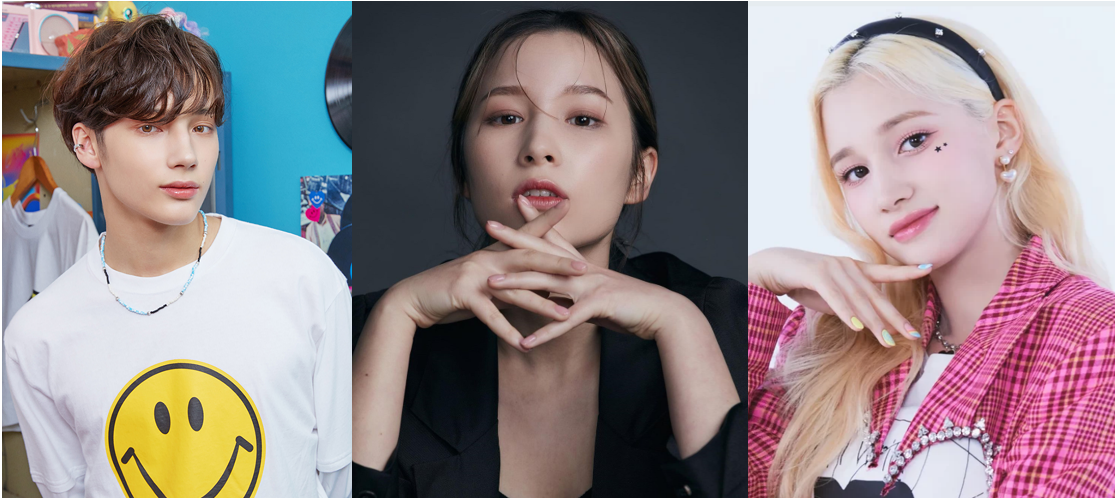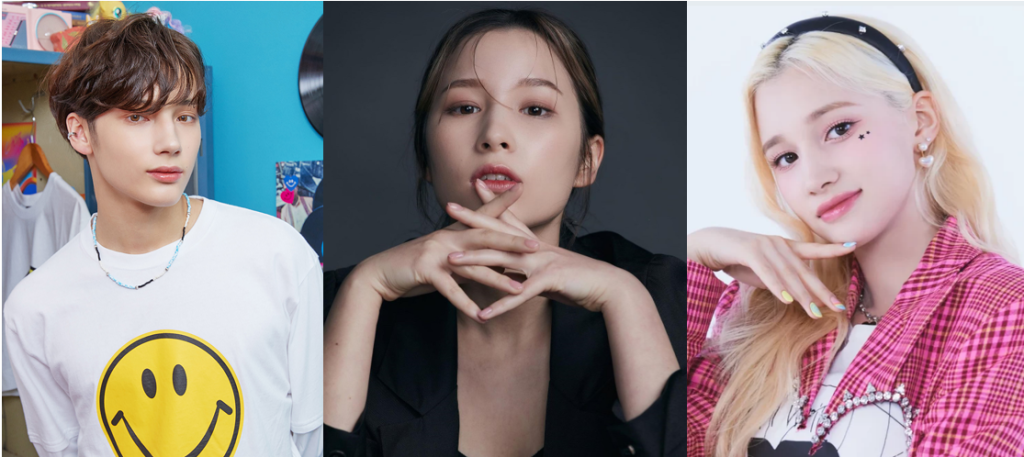 Huening Siblings
Huening Bahiyyih, Huening Kai, and Jung Lea are of Brazilian-American/German and Korean descent. All three are active or previously active in the K-Pop industry.
Bahiyyih is the youngest of the trio and is currently active in the group Kep1er. In 2021, she was an active participant in the survival program Girls Planet 999 where she ranked second overall to earn her spot on Kep1er. She is currently signed with IST Entertainment.
Kai, who is known professionally as Heuningkai, is TXT's maknae and signed under Big Hit Music. He made his idol debut with the group March 4, 2019. In addition to being active in the Korean market, Kai made appearances in Chinese television shows X-Change Season 1 and Shibo Quanjia Dou Lai Sai in 2006 and 2009, respectively.
Lea was a member of VIVA from 2017 until their quiet disbandment in 2019. Since 2020, Lea's been active as a model and YouTuber. Like her brother Kai, Lea also made appearances in Chinese television shows X-Change Season 1 and Shibo Quanjia Dou Lai Sai in 2006 and 2009, respectively.
The Huening siblings are the children of Brazilian-American, Chinese-based entertainer Nabil David Huening.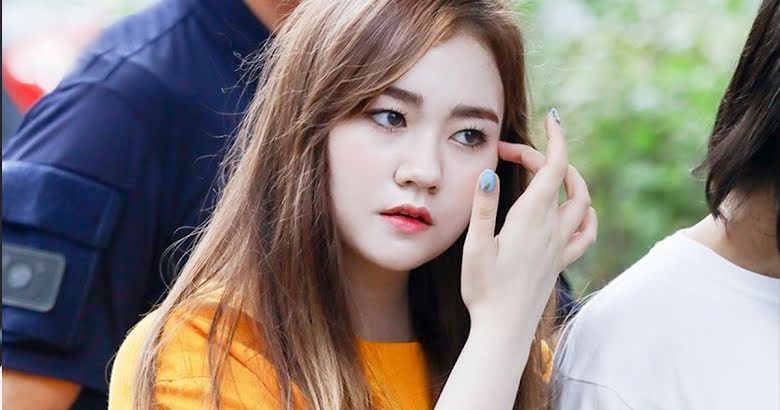 Kyla Massie
Former PRISTIN member Kyla Massie is Caucasian and Korean. She made her Korean debut March 21, 2017 when PRISTIN released the single "Wee Woo" and the mini album Hi! PRISTIN. She left for the United States in October 2017 when she was receiving treatment for a concussion. PRISTIN officially disbanded in 2019.
In September 2019, Massie opened her own YouTube channel where she featured songs from her American debut mini album Watch Me Glow in 2020.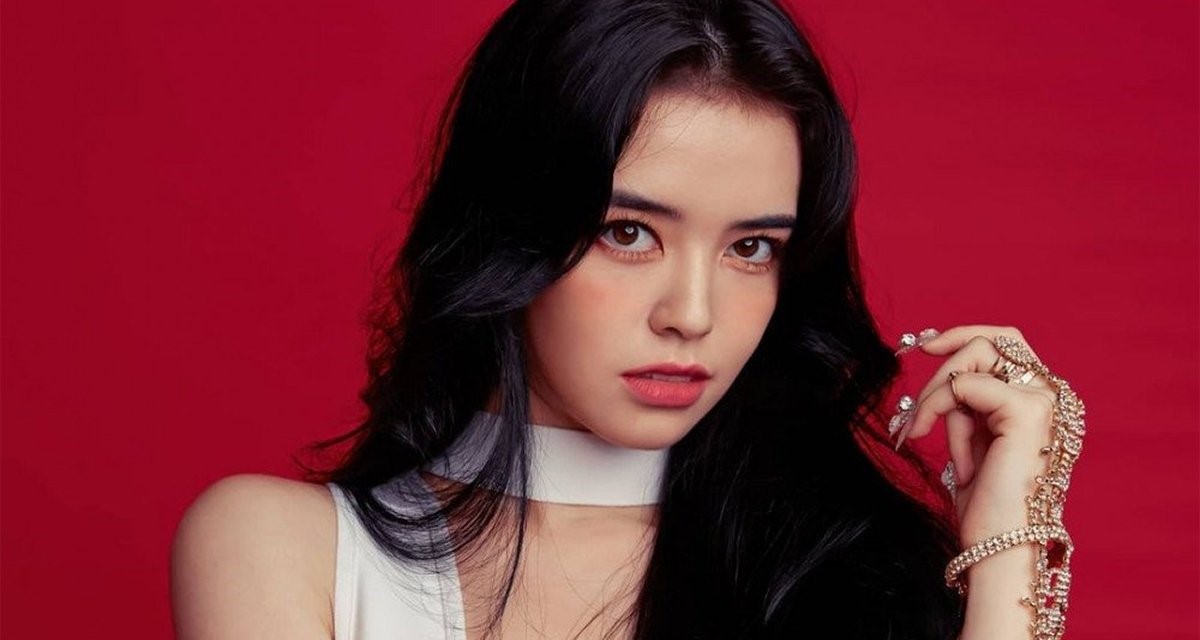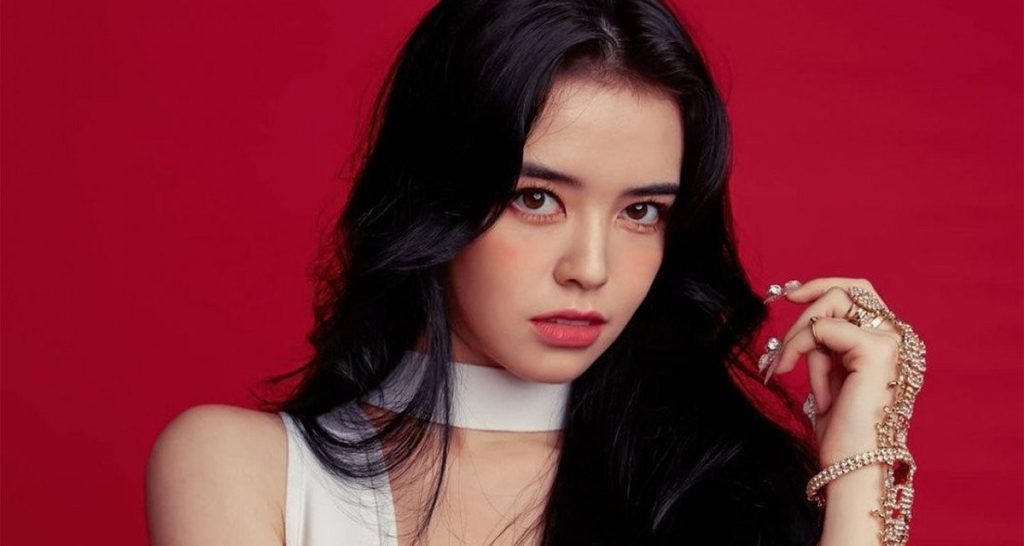 LEIA
Larissa Ayumi Cartes Sakata, known professionally as LEIA, is a Brazilian-Japanese singer and rapper. She is currently under DR Music and performs in the idol group BLACKSWAN. In 2019, she was known under the stage name Larissa when she was briefly a member of RaNia before their "disbandment" and restructure as BLACKSWAN.
She is K-Pop's second Brazilian idol after Victor from AboutU. Her stage name is a reference to Star Wars' Princess Leia, paying homage to her father's love for the movie franchise.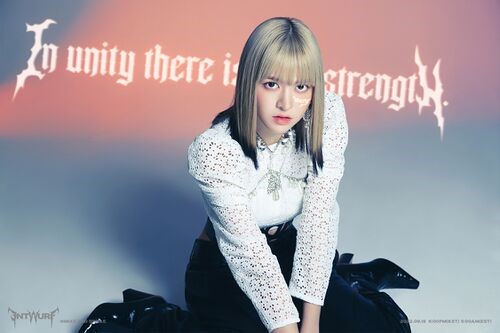 Lily Jin Morrow
Lily Morrow, known professionally as Lily, is Australian-South Korean. The JYP-signed artist is currently in the girl group NMIXX, which debuted February 22, 2022.
In 2014, Lily placed fourth overall on K-Pop Star. In 2016, she played Sarah in The Weatherman's Umbrella. In addition to her work with NMIXX, Lily has performed on OSTs for Orange Marmalade (2015) and has four English song releases between 2014-2016: "Trampoline," "Out of This World," "Find It," and "The Weatherman."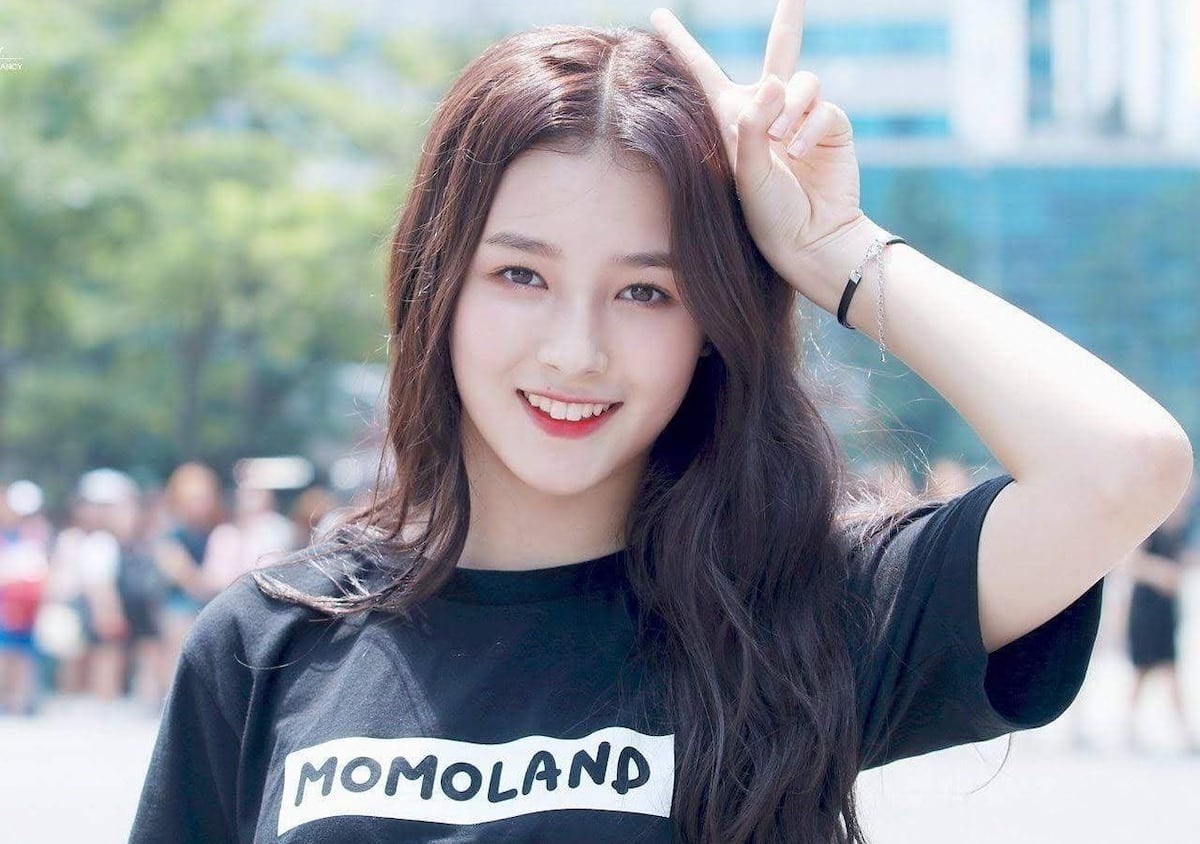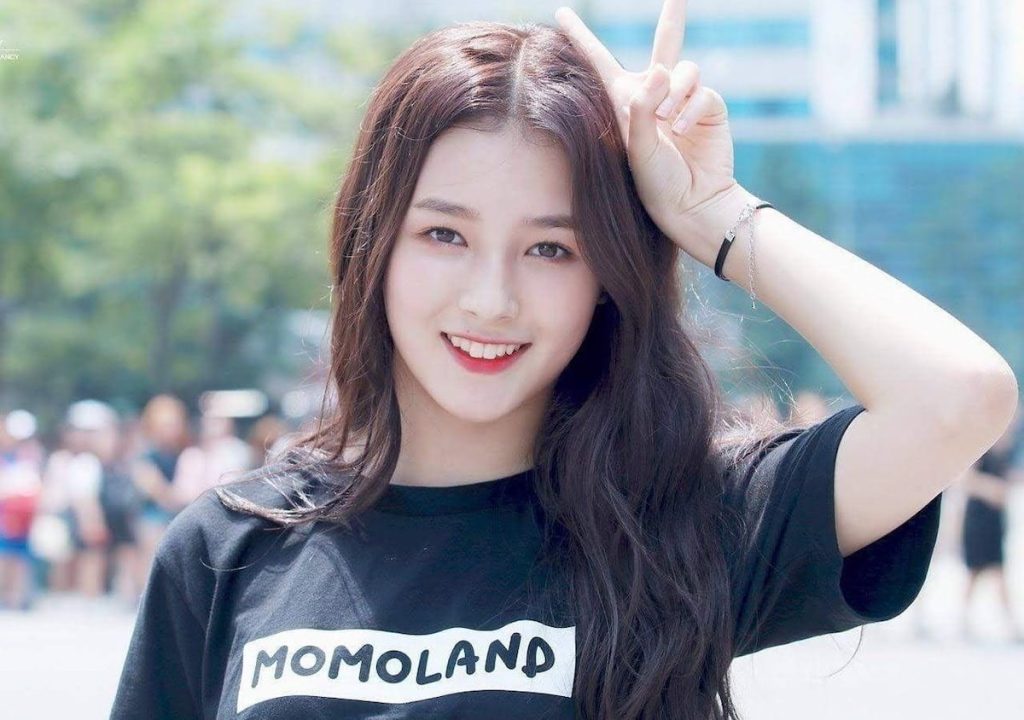 Nancy Jewel McDonie
Nancy Jewel McDonie, known professionally as Nancy, is Korean American. Nancy originally got her start on Korea's Got Talent in 2011 where her group, Cutie Pies, reached the semi-finals. She also appeared on the TV shows The Unlimited and Mak Ee Rae Show: Just Do It Expedition, both in 2012. In 2016, she competed on the survival show Finding Momoland where she competed for the chance to debut in MLD Entertainment's group Momoland. She ultimately won the competition and debuted with the group November 10, 2016. Also in 2016, she was named to the project girl group Sunny Girls.
In addition to her work with Momoland, Nancy also performs as an actress and TV personality. She is the former co-host of Pops in Seoul (2017-18) and was a contestant on Idol Star Athletics Championships (2018-20) and King of Masked Singer (2020). As an actress, she played Nancy in the web series Some Light (2017) and is slated to appear in the Filipino mini-series The Soulmate Project as Bina. The project's been postponed since the Covid-19 pandemic.
If there's anyone we missed, let us know! Of course, continue the discussion in the comments below! Stay tuned for part six coming soon!
—-Olivia Murray
#biracialcelebrities #AnjiSalvacion #AnneCurtis #BrandonLee #NancyJewelMcDonie #LilyJinMorrow #LarissaAyumiCartesSakata #LEIA #KaylaMassie #HueningBahiyyih #HueningKai #JungLea #GermaineDeLeon #kcrush #ErwanHeussaff #ElodieYung #DavidSakurai #DanielleMarsh #ChristinaChong #Chanty #ChloeBennet #kcrushamerica #kasianpop #actors #asianactresses #korean #fillipino #chinese #koreanamerican
Related Articles