Monsta X "We Are Here" Ticket Giveaway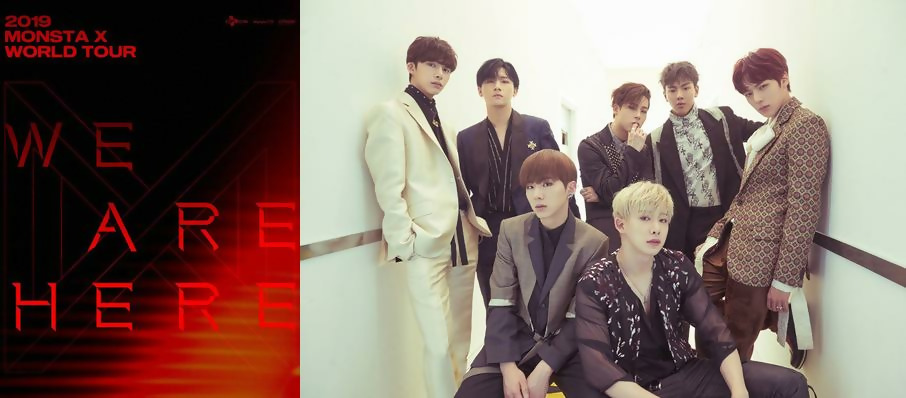 We are pleased to announce our next giveaway for the summer season!
We are giving away two (2) tickets to Monsta X's "We are Here" tour stop in Grand Prairie, Texas at the Theatre at Grand Prairie on July 25, 2019. The giveaway is a continuation of Kcrush America's fifth anniversary celebration. The prize is available to anyone in the United States or any Monbebe able to travel to Texas.
As with other giveaways this past year, this giveaway is another hashtag event with two ways to enter!
Rules
Each entrant has two chances to enter using the hashtag #MonstaXGiveaway
"Like" us on Facebook!
Entries count on the Facebook post dedicated to the giveaway or on any article on kcrush.com.
Comments using the #MonstaXGiveaway hashtag must be a relevant to the articles/post.
Posts featuring the hashtag without a relevant comment will not be counted.
Prize
The winner will receive two (2) tickets to Monsta X's "We are Here" concert at the Theatre at Grand Prairie in Grand Prairie, TX July 25, 2019.

Tickets are for section 407, row M, seats 12 and 13.

Tickets are a PDF file from Powerhouse and provided by AXS.
The winner will receive the tickets after messaging us when the winner has been announced.
Entry Period
Contest period starts June 10, 2019 at 12:00am CST and continues until June 25, 2019 at 11:59pm CST.
Entries during this time count (only two entries per person). Entries outside of these dates will be immediately disqualified.
Winner
The winner will be determined by a random number generator.
A photo and video of the selection process will be posted on Facebook for verification.
The winner will be mentioned in a Facebook post.
After the winner reveal, the selected entrant will have 48 hours to message us to receive the prize. If the winner does not contact us within 48 hours, a new winner will be selected.
We wish everyone luck! The giveaway period is open now!
—-Olivia Murray