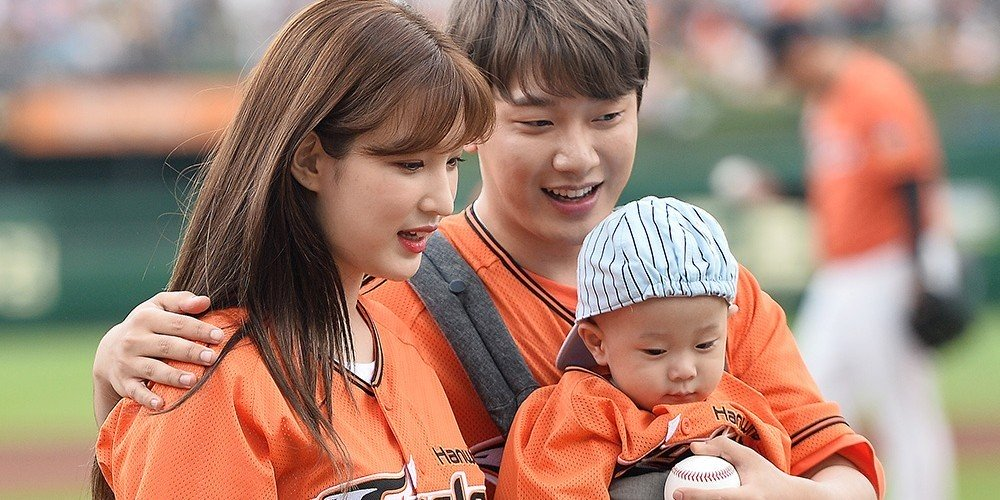 It's double the baby news for former LABOUM member Yulhee and her husband, FTISLAND's Minhwan as their twins entered the world on February 11, 2020! Minhwan confirmed the news on Instagram in a post.
Hello, this is Minhwan.

Today, February 11, was the due date of our Ddo twins! Ddoya was born at 9:18 a.m. and Ddoddoya at 9:19 a.m. in good health!

My wife is also recovering strongly!

I still cannot believe that I am the father of three children, but I will work even harder to live a more beautiful life with our children!

Thank you so much to everyone who has shown support!!
Minhwan and Yulhee, who star in the reality show Mr. House Husband, learned they would be having twin girls while filming the show.
Ddoya and Ddoddoya are the girls' nicknames. During a fanmeet featured on Mr. House Husband, Minhwan revealed the girls' names are Ah-Yoon and Ah-Rin.
"The first daughter is Ah Yoon and the second is Ah Rin. I came up with one name and Yulhee came up with the other," he said.
The girls will soon join big brother Jaeyul at home. Congratulations to the family!
Photo cr. Allkpop
—-Olivia Murray
Related Articles