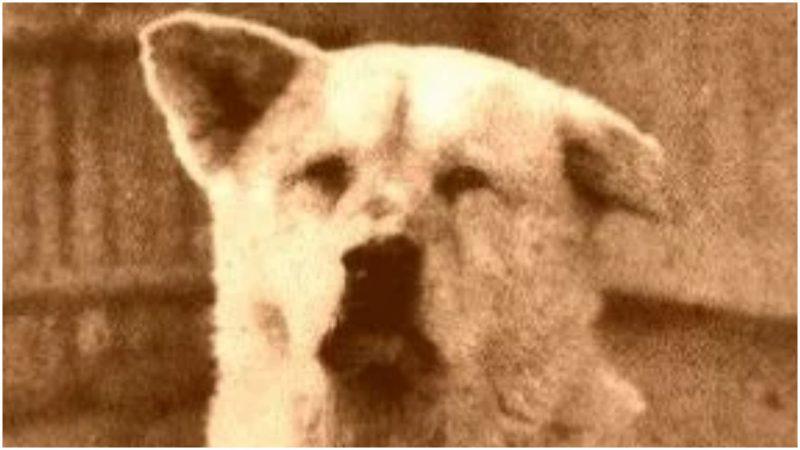 On Monday January 10 and Tuesday January 11, 2020, the 144th annual Westminster Kennel Club Dog Show took place in New York's Madison Square Garden. The event hosted hundreds of dogs vying for the coveted Best in Show, with the standard poodle, Siba, taking home the prize.
While it's fun to watch the annual event, there's nothing better and more loyal than the pooch right beside you if you're a dog owner.
Dogs are known for their loving hearts and loyalty, and for years, stories of their love and devotion earn viral attention whenever someone needs to hear something positive and uplifting.
Naturally, we want to celebrate "man's best friend" here at Kcrush in honor of one the United States' most popular February events by celebrating some dog stories that captivated people across the world and stem from Asia.
One of the world's most famous stories of love and loyalty comes from Japan where an Akita named Hachikō waited for nine years, nine months, and 15 days at the Shibuya Station for his master, Hidesaburō Ueno, to return home from work.
Born in 1923, Hachikō was the loyal canine of Ueno and would follow Ueno to the Shibuya Station when he would leave for work at the Tokyo Imperial University. In turn, Hachikō would go to the station to meet Ueno after work when they would travel home together.
On May 21, 1925, Ueno suffered a cerebral hemorrhage while teaching a class at the Tokyo Imperial University. Unfortunately, the hemorrhage caused Ueno's untimely death at the age of 53. Hachikō's master was never to return home.
However, Hachikō continued to go to the Shibuya Station every day at the time Ueno was supposed to come home. The dog waited for his human in hopes that he would return until his death March 8, 1935 when he was 11-years old. Hachikō's official cause of death was terminal cancer and a filaria infection.
At first, Hachikō's daily visits were reportedly an annoyance to those working at Shibuya Station, but those who knew Ueno and Hachikō felt for the dog. However, an article written by one of Ueno's former students for Asahi Shimbun brought attention to Hachikō, making him a national celebrity. Visitors to the Shibuya Station would feed him and give him water during his visits to wait for Ueno.
Following Hachikō's death, his cremains were buried next to Uero at Aoyama Cemetery, Minato, Tokyo. At the National Science Museum of Japan in Ueno, Tokyo, Hachikō's fur is on display.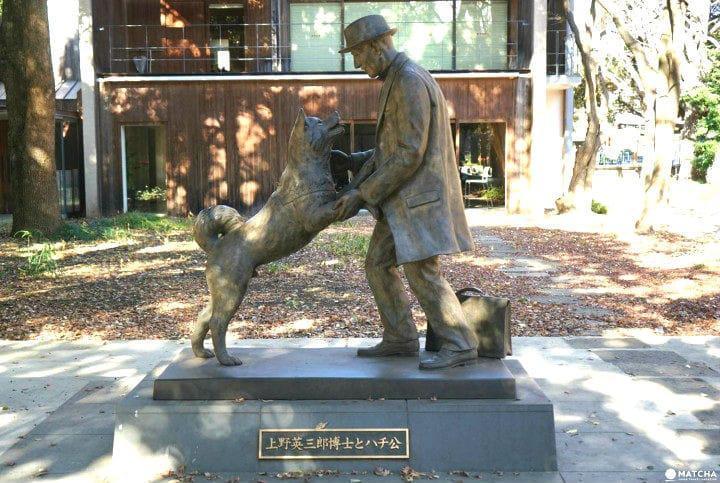 In 1934, a bronze statue of Hachikō was displayed at the Shibuya Station, but during WWII, the country took down the statue to use the materials during the war efforts. However, in 1948, a new statue was erected and remains today. Four other Hachikō statues exist in Japan and in the United States: Ōdate Station and the Akita Dog Museum in Ōdate, Akita Prefecture, Japan; the Faculty of Agriculture of the University of Tokyo (the stature features Hachikō and Ueno); and in Woonsocket, Rhode Island at the Woonsocket Depot Square where the film, Hachi: A Dog's Tale was filmed. Hachi was based on Hachikō's story.
Today, Hachikō is still a symbol of love and loyalty in Japan. Each year on March 8, a remembrance celebration is held for Hachikō at the Shibuya Station. In 2003, Shibuya even created a four-route mini-bus called the "Hachikō-Bus" that travels in Shibuya. In schools, Hachikō's example used to be used to teach students about familial loyalty. In popular culture, films, books, and even advertising feature Hachikō and his story.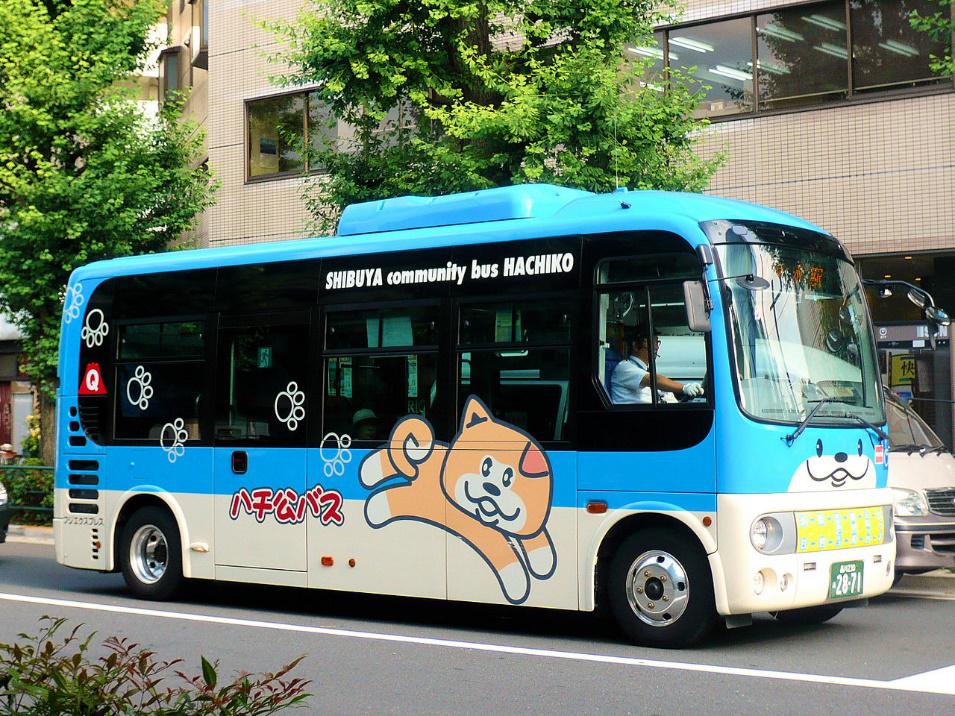 For many dogs, loyalty is commonplace, but for Hachikō, loyalty was a way of life and example to all of us about the power of love and undying hope.
Photo cr. Wikimedia Commons, The Vintage News, Matcha
—-Olivia Murray
Related Articles