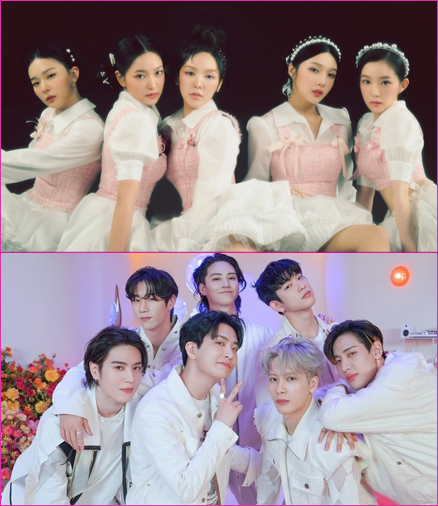 After the 1st and 2nd generations of K-Pop groups successfully set a foundation for the Hallyu wave, an upsurge of K-Pop bands sprung up during the 3rd generation. The 3rd generation, which is the timeline between 2012 and 2016, comprises of top bands that are currently taking the world by storm. The is also comprised of diverse groups, including co-ed groups and more girl groups joining to compete for their share in the K-Pop entertainment industry. Here are some of the best 3rd generation K-pop groups.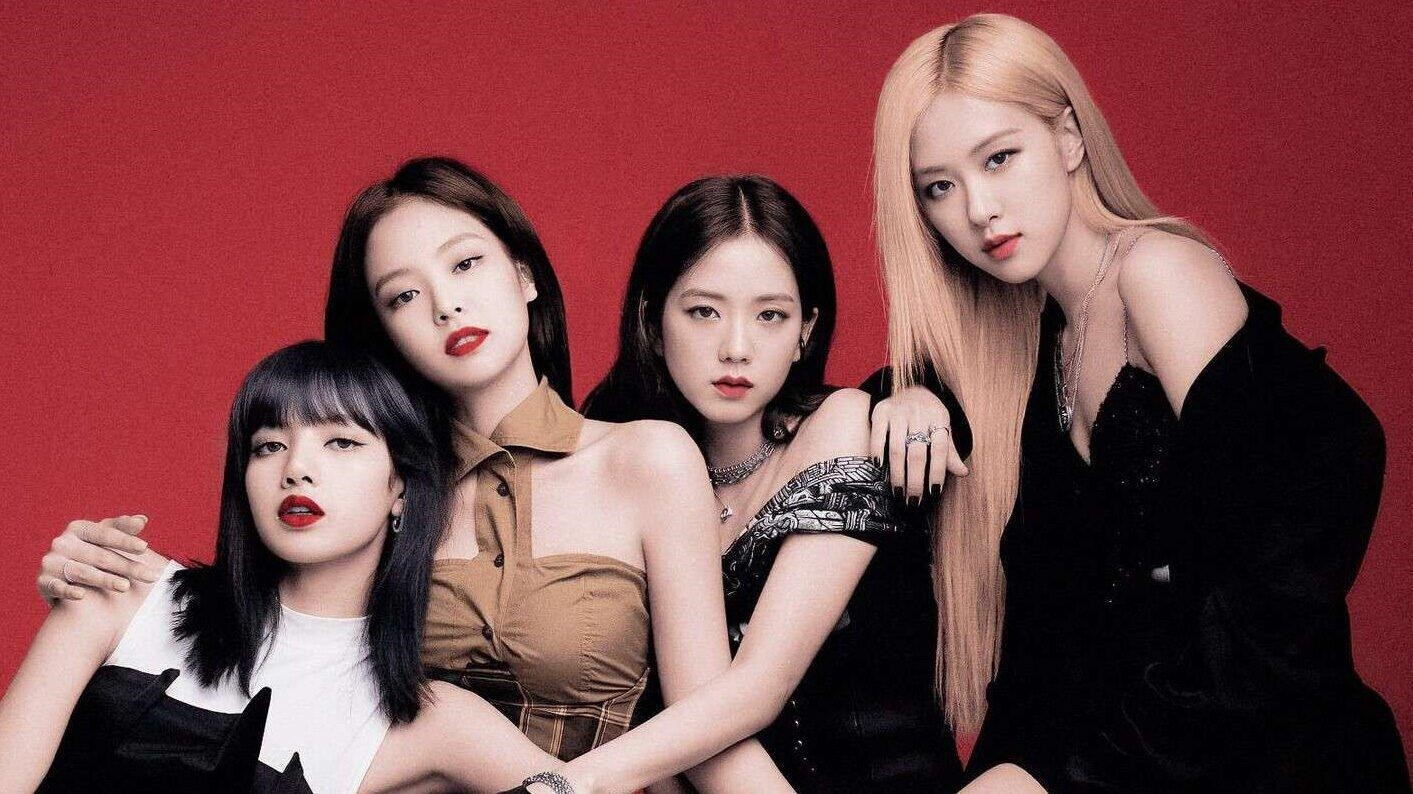 1. BLACKPINK (블랙핑크)
Formed by YG Entertainment, BLACKPINK debuted in August, 2016 with the 'Square One' album that contained hit songs such as "Boombayah" which was charted in US Billboard World Digital Song Sales and Korea's Gaon Digital Chart as well. The 4-member group consist of Lisa, Jennie, Rose, and Jisoo. BLACKPINK's fandom name is BLINKS which denotes that their "fans start with Blackpink and end with Blackpink. The band has gained numerous international accolades, charted on international charts including the UK album chart, and even been listed on the Guinness World Records twice for the 'Born Pink' album. BLACKPINK's latest 'Pink Venom' album released in August, 2022 was yet another hit topping the Billboard Global 200 and ARIA Single Chart.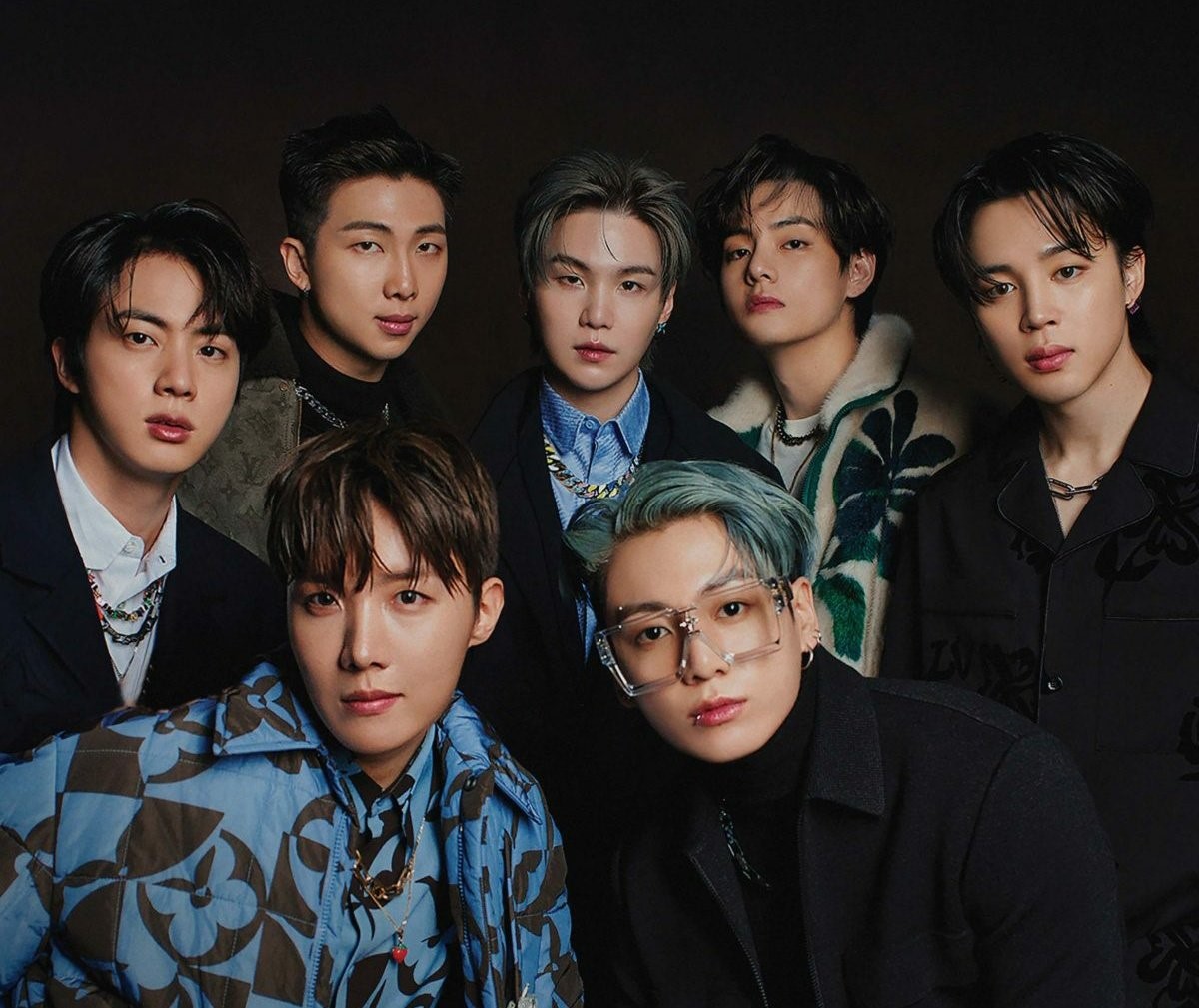 2. BTS (방탄소년단)
BTS is an Academy award-winning global brand that has contributed immensely to the spread of Hallyu wave and skyrocketed tourism flow in Korea.  The band, which has become the epitome of Kpop music, consists of seven members including RM, Jin, J-Hope, Suga, Jimin, V, and Jongkook. The fandom name for BTS is A.R.M.Y. which stands for "Adorable Representative M.C. For Youth". BTS debuted in June, 2013 with the '2 Cool 4 Skool' album. These "Princes of Pop" have a massive international following, performed in numerous global platforms, and were even listed among 100 most influential people of the year by Times Magazine in 2019. In addition to securing international ambassadorships and endorsements, BTS has appeared in global events such as the 76th United Nations General Assembly as well as being invited to the White House in 2022. Since the group's "Yet to come" track in 2022, the members are focusing more on personal projects, including Jimin's collaboration with Taeyang. One of their members, Jin, enlisted for his mandatory military service in 2023.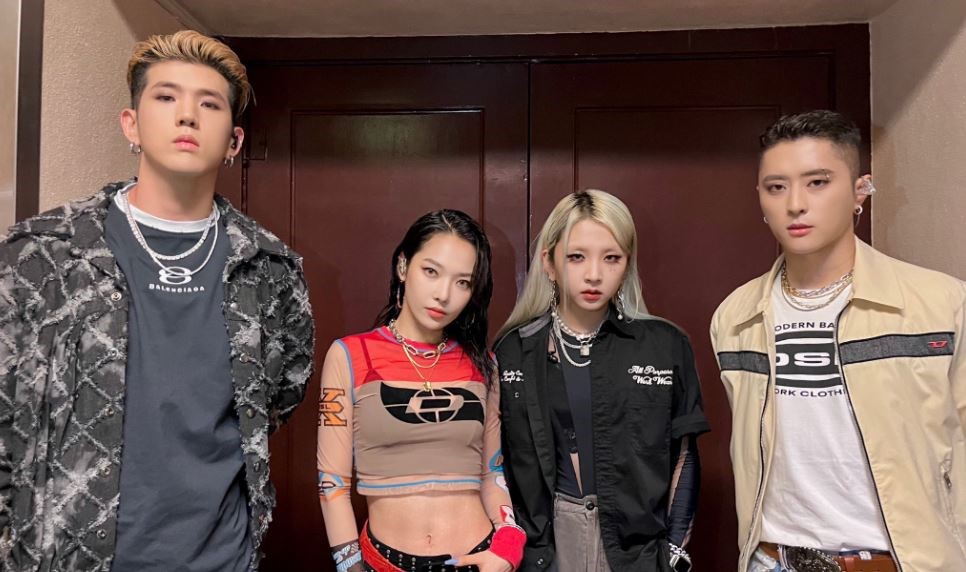 3. K.A.R.D (카드)
This co-ed group debuted in July, 2017 under DSP Media with the Hola Hola EP. K.A.R.D is a 4-memebr group including J.Seph, BM, Somin, and Jiwoo. K.A.R.D's fandom name is Hidden KARD which denotes that fans are the hidden card that completes K.A.R.D. The group is known for its funky upbeat tracks coupled with unmatchable choreography moves. Their albums have charted on international music charts, including 'KARD' album which was number 4 in Billboard World Digital Song Sales chart. K.A.R.D's 5th 'RE:' album, released in June, 2022, gained massive reception globally, especially the "Ring the Alarm" track.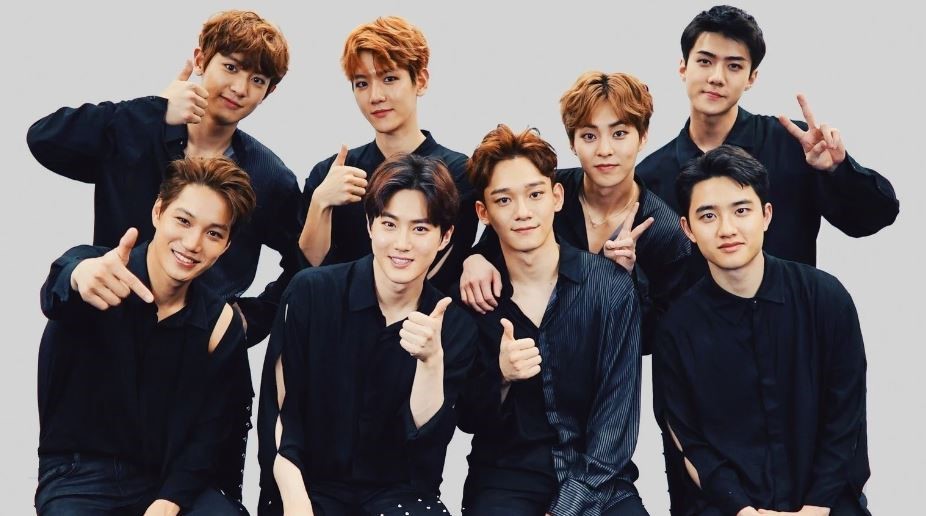 4. EXO (엑소)
EXO officially debuted in 2012 under SM Entertainment as two units, EXO-K and EXO-M, which started performing as one group in 2014 with their first 'XOXO' album. Some of these Korean-Chinese band members left due to issues with the management agency. Currently, EXO is known to consist of nine members including Lay, Kai, Sehun, Xiumin, Suho, Baekhyun, Chanyeol, Chen, and D.O. EXO's fandom name is EXOL which signifies that EXO will forever love their fans since the L in EXOL stands for Love. However, although Lay announced his departure from SM Entertainment in April, 2022, he indicated that he is still part of EXO. Known for its Korean, Japanese, and Mandarin songs, EXO has gained global recognition over the years and has won various awards including 23 Daesang awards which credited them a space in the Guinness World Records book in 2018. In May, 2021, EXO released the 'Don't Fight the Feeling' special album, in which Lay also participated.
5. GOT7 (갓세븐)
This South Korean band captivated the world through unique performances coupled with street dance and martial arts tricking. Formed by JYP Entertainment, GOT7 debuted on January 2014 with the Got It? EP which credited them an international following and peaked 1st on the Billboard World Albums Chart. The group consists of 7 members including Jackson, Jay B, Mark, Yugeom, Jinyoung, Youngjae, and BamBam. GOT7's fandom name is iGOT7 which signifies that the fans love GOT7 and have their back. GOT7 is also known for their Japanese songs, especially the "Around The World" single which they released under Sony Music Entertainment Japan. Despite the boy band's contract with JYP Entertainment expiring in January 2021, GOT7 has maintained that they are still a group only that they are currently focusing more on personal projects. The group reunited and released the GOT7 EP in May, 2022 signifying their continued presence as a band.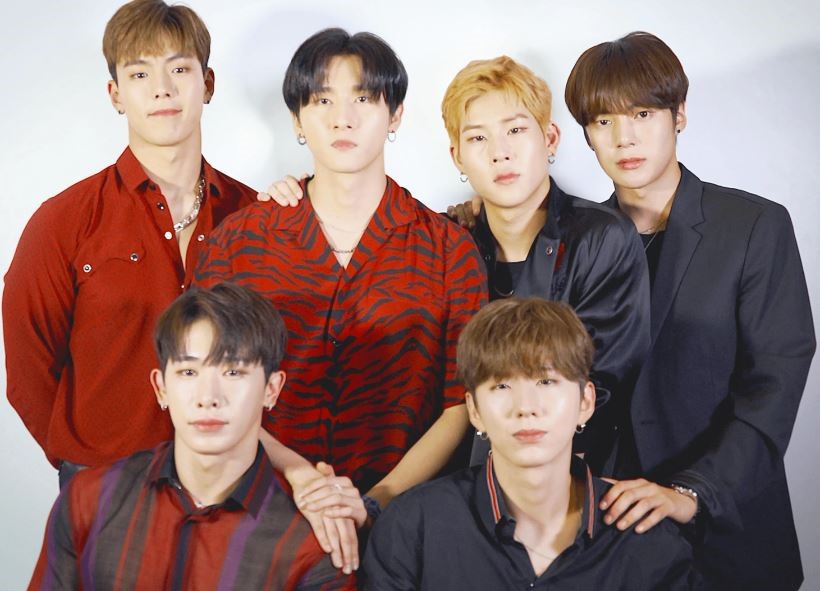 6. MONSTA X (몬스타엑스)
Formed through the No. Mercy reality survival program, MONSTA X debuted in May, 2014 with the Trespass EP under Starship Entertainment. After Wonho's departure in 2019, the group currently consists of six members including Shownu, Kihyun, I.M, Hyungwon, Minhyuk, and Joohoney. The fandom name for MONSTA X is Monbebe which can be said to denote "my darling" or "my baby". The 2020's 'All About Luv' English album ranked 7th on the Rolling Stone Top 200 and 1st on Billboard 200 confirming the group's massive international following. MONSTA X has won various accolades including charting on the 2010's Billboard Social 50 ranking the group amongst the decade's most active artists on social networking services. MONSTA X's September, 2022 No Limit tour, which leader Shownu attended to show his support amid his military enlistment, reaffirmed fans why the group is still the one to beat.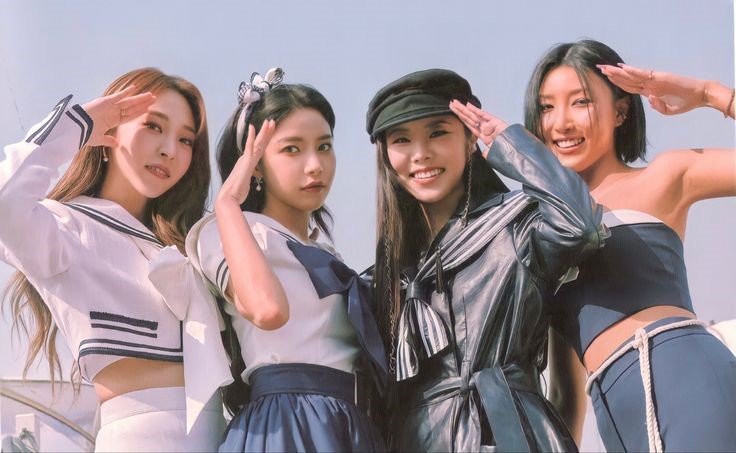 7. MAMAMOO (마마무)
With over 40 awards and 161 nominations, this girl band has maintained its competitive edge through the years. Formed by RBW, MAMAMOO made an official debut in June, 2014 with the "Mr. Ambiguous" single. This Jazz and R&B band consists of four members including Hwasa, Whee In, Moon Byul, and Solar. MAMAMOO's fandom name is MooMoo which comes from the group name's last syllable and signifies the band's adorable and cute nature. Most of MAMAMOO's songs have been listed in international charts, including the Billboard World Digital Songs chart. MAMAMOO's Min On EP alongside its lead single "Illella", released in October, 2022, has thrown the fans into a frenzy even as they await for more hits from this talented group.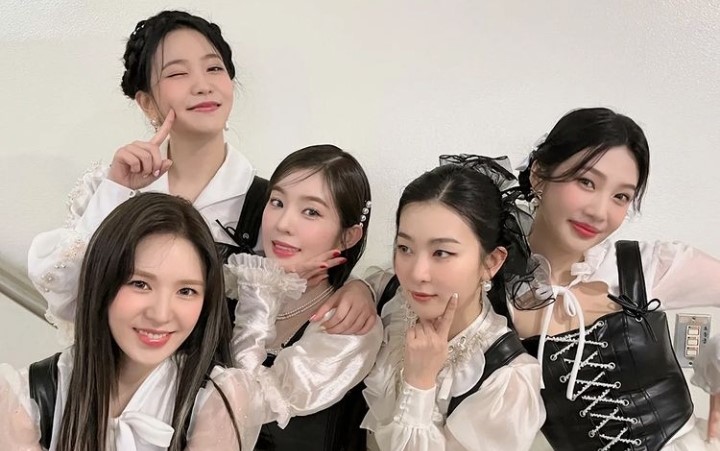 8. Red Velvet (레드벨벳)
Known for its genre versatility, including hip hop and ballad, Red Velvet is another 3rd generation K-Pop group that has been creating ripples in the entertainment world. Before Yeri joined in 2015, Red Velvet had officially debuted with 4 members, including Irene, Seugli, Joy and Wendy with the "Happiness" single. Red Velvet's fandom name is Reveluv which denotes that meaning that fans love the girls. Red Velvet has been listed twice in the Forbes Korea Power Celebrity and multiple times in the Billboard chart. Red Velvet was named the 5th most streamed K-Pop artist as of February, 2020 on Spotify.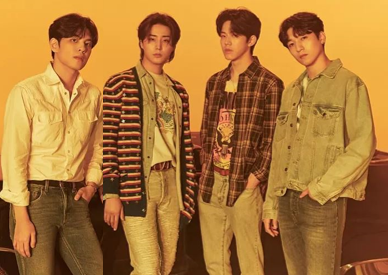 9. DAY6 (데이식스)
DAY6's entry into the entertainment industry was a success since its debut act, The Day Ep, ranked 2nd on Billboard World Album Chart a week after release. This pop band debuted in September, 2015 under JYP Entertainment and currently consist of four members including Young K, Wonpil, Sungjin, and Dowoon. DAY6's fandom name is My Day which means that DAY6 and their fans are important to each other because they fill up each other's day. The unique fact about this band is that all its members contribute towards the writing composition and production of the group's songs. This award-winning group has reigned in both domestic and international music platforms including ranking 14th on Billboard's The 25 Greatest K-Pop Albums of the 2010: Staff List. DAY6 renewed their contact with JYP Entertainment in September,2022 confirming their continuation in the K-Pop industry.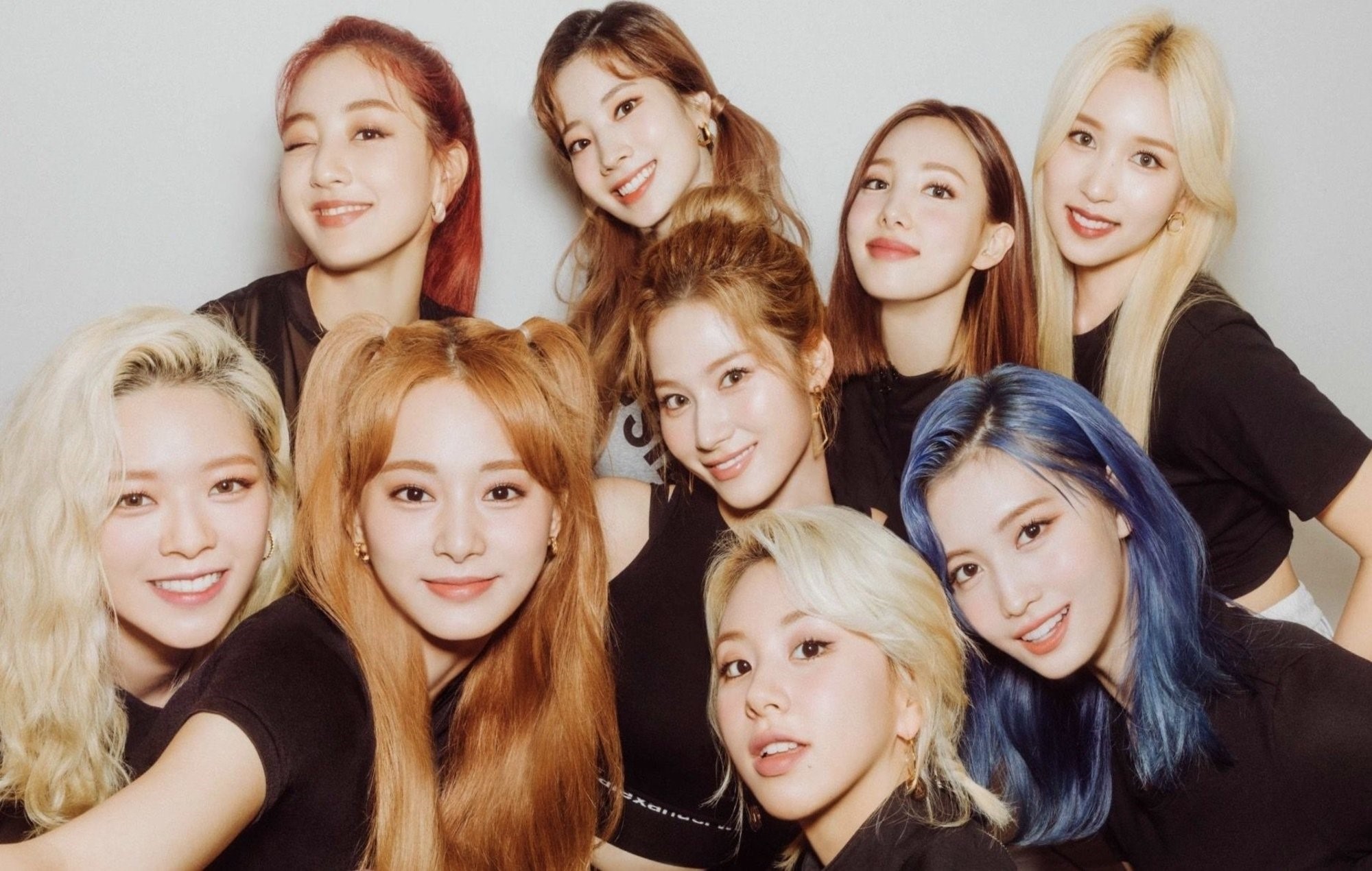 10. TWICE (트와이스)
Birthed through the Sixteen television program, TWICE debuted in October, 2015 with The Story Begins EP under JYP Entertainment. The group comprises of nine members including Nayeon, Chaeyoung, Momo, Tyuzu, Jihyo, Mina, Dahyun, and Sina. TWICE's fandom name is Once which denotes that if the fans love the group even "once", the girls will repay them with "twice" their love. The 2016's award winning "Cheer Up" and "TT" singles gave TWICE a massive domestic and international following. TWICE became the 3rd female Korean female act to be listed in Canadian Hot 100; in addition to listing in the US and UK chats as well, and the highest-selling K-Pop girl group as of 2020. The group's "What Is Love?" and "Signal" singles, whose choreography and visuals are off the charts, also credited the group more following. TWICE's pre-release English single "MOONLIGHT SUNRISE" that was released in January, 2023 ranked 84th on the Billboard's Hot 100 chart.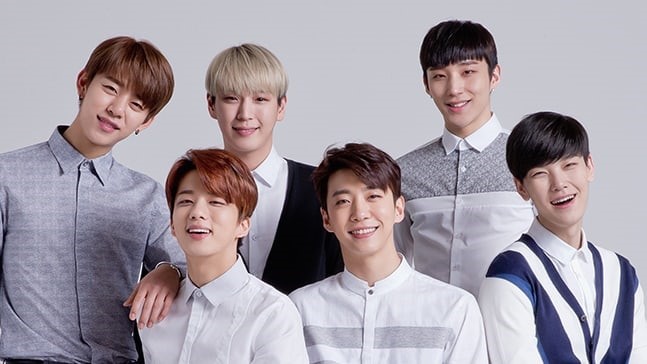 11. B.A.P (비에이피)
Known for their exciting and edgy concept, B.A.P debuted in January, 2012 with the "Warrior" single under TS Entertainment. B.A.P lived up to their name which is an acronym for "Best Absolute Perfect" by oozing perfectionism in all their musical pieces.  The band originally consisted of six members including Himchan, Bang Yongguk, Daehyun, Jongup, Youngjae, and Zelo. B.A.P's fandom name is BABY, acronym for 'Baby Always Behind You', which denoted that fans would always cheer for and support the boy band. B.A.P is well known for the "One Shot" and "Power" singles. The band disbanded in 2019 after all the members' contracts with TS Entertainment expired. Nonetheless, the members hinted a reunion which the fans are eagerly awaiting.
—- Karen Mwenda
#ThirdGenerationKPOPGroups #kpop #kcrush #koreanmusic #ThirdGenKPop #kcrusharticle #BlackPink #BTS #KARD #EXO #BAP #MonstaX #GOT7 #MamaMoo #RedVelvet #Day6 #Twice #kpopgroups #kpopidol #kpopfandom #BestAbsolutePerfect #BabyAlwaysBehindYou #BLINKS #ARMY #BTSARMY #Monbebe #MyDarling #AdorableRepresentativeMCForYouth #EXOL #HallyuWave #HiddenKard #MooMoo #Reveluv #YG #JYP #TwiceOnceFandom #iGOT7 #DSP #SMEntertainment #StarshipEntertainment #RBW #DAY6MyDay
1 response to "Best 3rd Generation K-Pop Groups"
Related Articles