From warehouses to computerized realms, K-Pop MVs have an ability to transport us to different worlds. Meanwhile, some of those same settings can instill feelings of longing, romance, and joy when featured in some of our favorite K-Dramas. But, what if you could visit some of the filming locations?
K-Pop tourism is a booming business, and one South Korea hopes to capitalize on in the coming years. However, K-Pop videos aren't just filmed in South Korea as many have been shot in many scenic locales globally. If you're a jetsetter and can afford to travel, experience some of these MV and drama filming locations if you're a budding K-Pop tourist!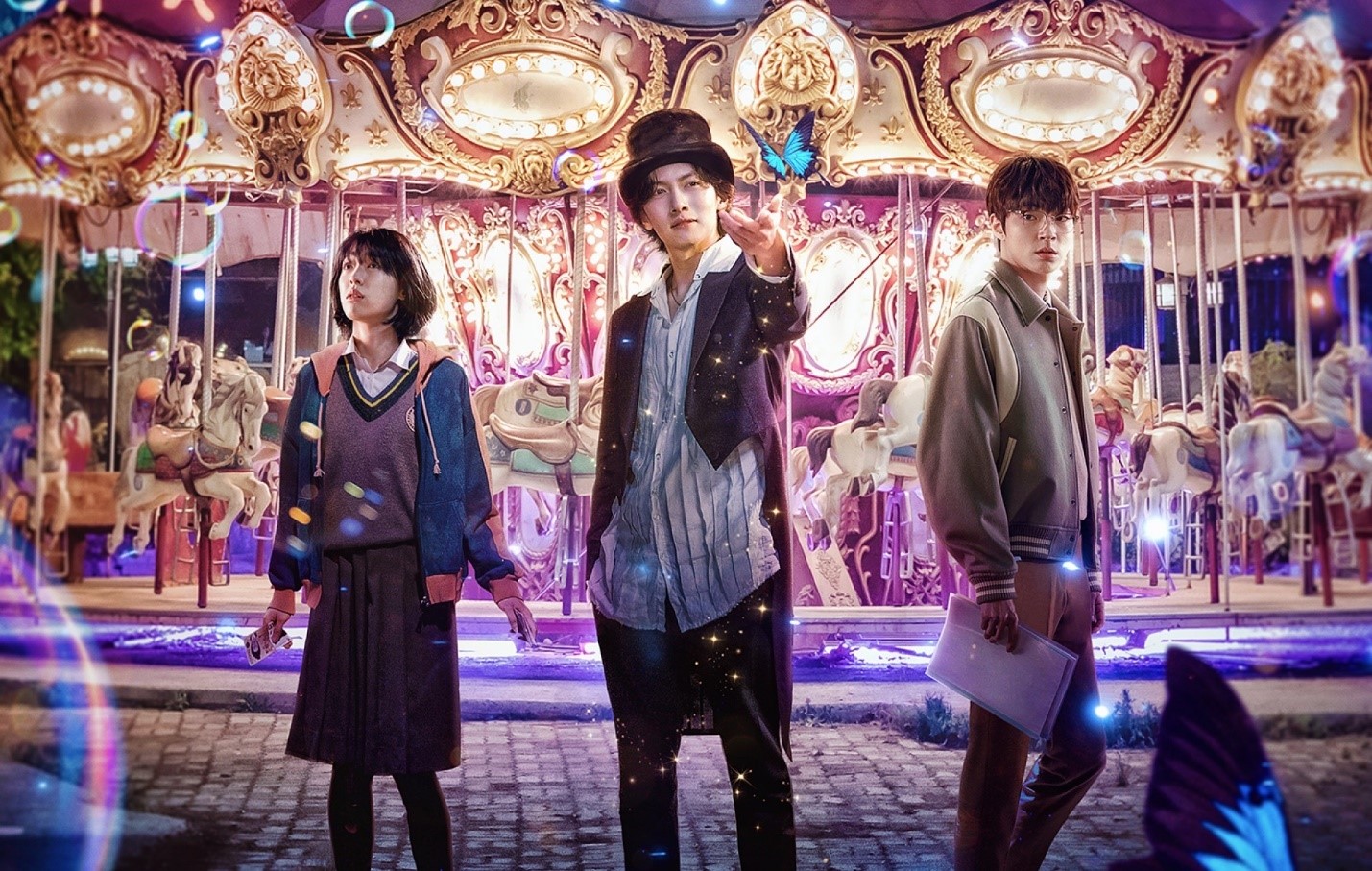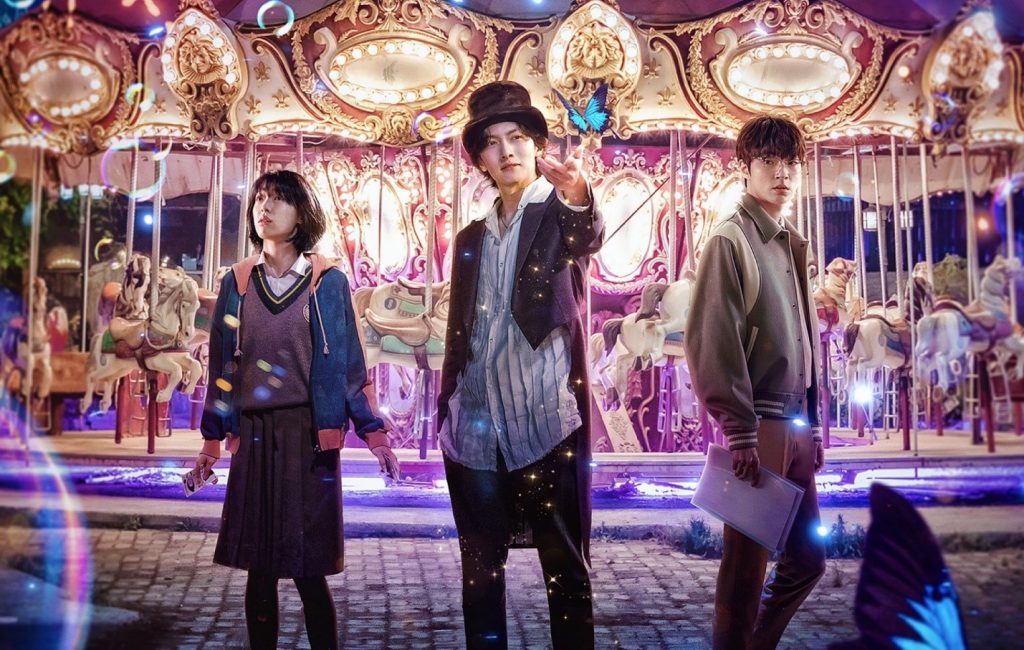 Yongma Land | 118 Mangu-ro 70-gil, Jungnang-gu, Seoul, South Korea
Over the years, amusement parks have been a popular choice to film MVs. Yongma Land in Seoul has been a prime location for several K-Pop acts over the years.
Yongma Land is an abandoned amusement park. Opened in 1980, the park was once a popular, family-friendly location until Lotte World opened in 1989. The park stopped operating in 1995; in 2011, Yongma Land officially closed to the general public, but photographers, cosplayers, wedding parties, and other special interest groups still can have access to the park for 10,000 won ($7.34 USD) per day. For 25,000 won ($18.35 USD), the owner will turn on the merry-go-round.
Yongma Land serves as the backdrop for the following:
"1004" – B.A.P (MV)
"A Glass of Soju" – Xiumin (MV)
"Bar Bar Bar" – Crayon Pop (MV)
"BEcause" – Dreamcatcher (MV)
"Hair Cut" – Baby V.O.X (MV)
"Hate" – Baek Ji Young (MV)
"I'll Be Yours" – Girl's Day (MV)
"In Your Voice" – VOISPER (MV)
Last Fantasy – IU (Album photobook shoot)
"Like Ooh-Ahh" – TWICE (MV)
"Love Falls" – Juniel & Jonghyun (MV)
"Love Me Right" – EXO (Teasers, album photobook shoot)
"Paradise" – N.White (MV)
"Ribbon" – Highlight (MV)
"Spring Love" – Eric Nam & Wendy (MV)
"Super Yuppers" – WJSN Chocome (MV)
"To-day" – Secret (MV)
Alice (K-Drama, 2020)
More Than Friends (K-Drama, 2020)
Perfume (K-Drama, 2019)
Room No. 9 (K-Drama, 2018)
Sisyphus: The Myth (K-Drama, 2021)
Tell Me What You Saw (K-Drama, 2020)
The Sound of Magic (K-Drama, 2022)
Laundry Pizza | 810-13 Yeoksam-dong, Gangnam-gu, Seoul, South Korea
Laundry Pizza, which is now permanently closed, was once a Western-cuisine locale that was designed to look like a pub while having laundromat décor. The interior of the restaurant featured warm, funky, retro colors that look straight out of the 1980s and 90s.
The pizza shop, which served Neapolitan-style pizza, provided the visuals for the following MVs and photoshoots:
APINK ("Five" photoshoot)
BTS ("HER" photoshoot)
GOT7 (The Star photoshoot)
"I'm Good" – Henry (MV)
O.I ("Very Very Very" photoshoot)
"L.I.E" – EXID (Dance Performance MV)
"White Night" – Up10tion (MV)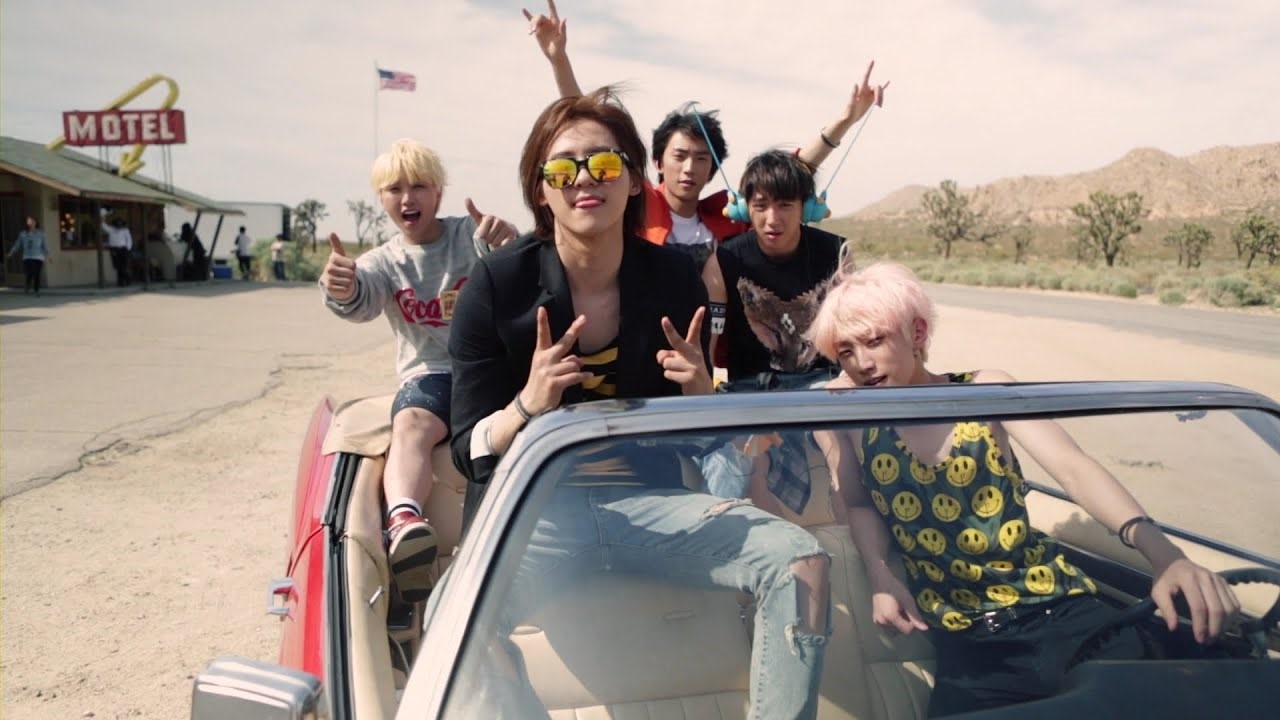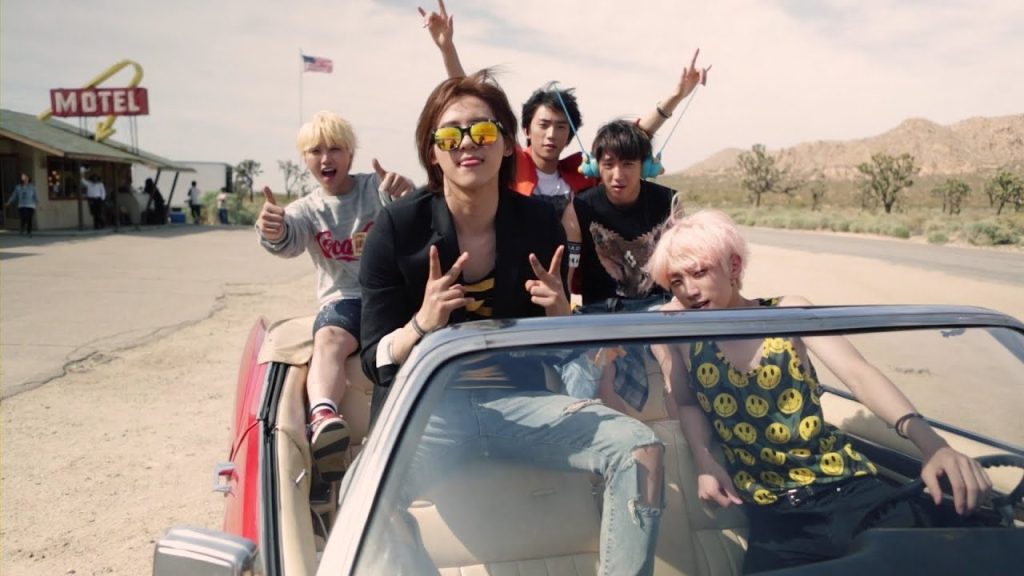 Four Aces Movie Ranch | 14499 E Ave Q, Palmdale, CA 93591
While New York is a popular MV spot, other locations across the United States have provided some interesting backdrops. Four Aces Movie Ranch in Palmdale, California provides an old-time, rustic feel to MVs thanks to the 1940s diner, neon motel sign, and throwback gas station. The location also provides a "middle of nowhere" appearance, and old-time cars can be used on the sets.
B1A4's "Solo Day" and Red Velvet's "Ice Cream Cake" MVs filmed at Four Aces Movie Ranch.
To visit this location, you will need to contact the owners:
323.821.4466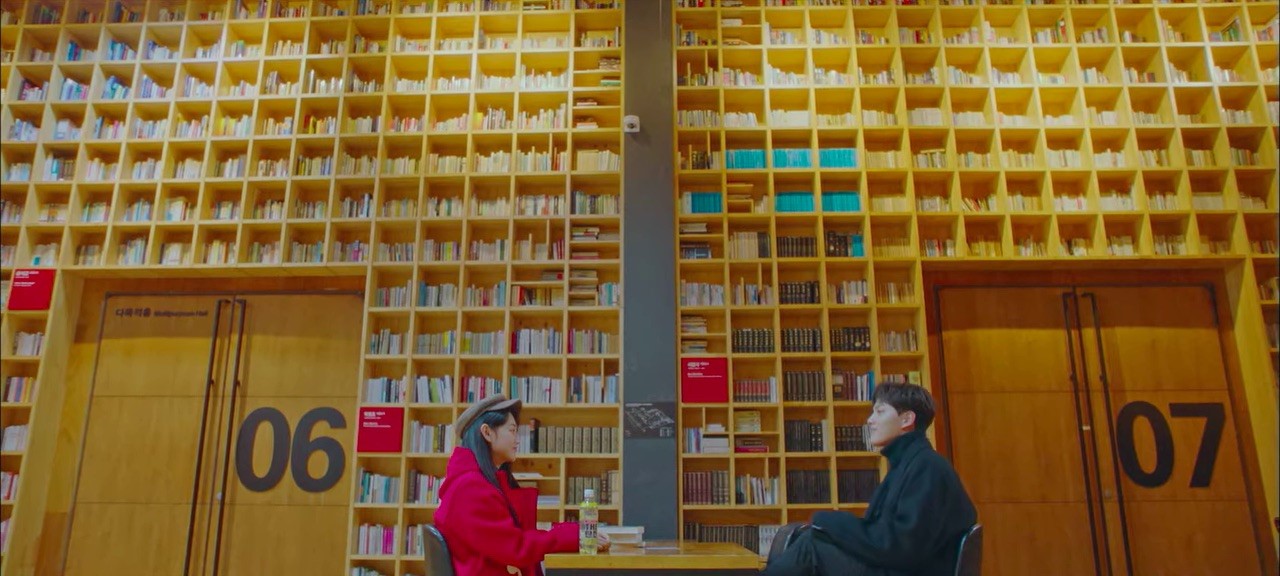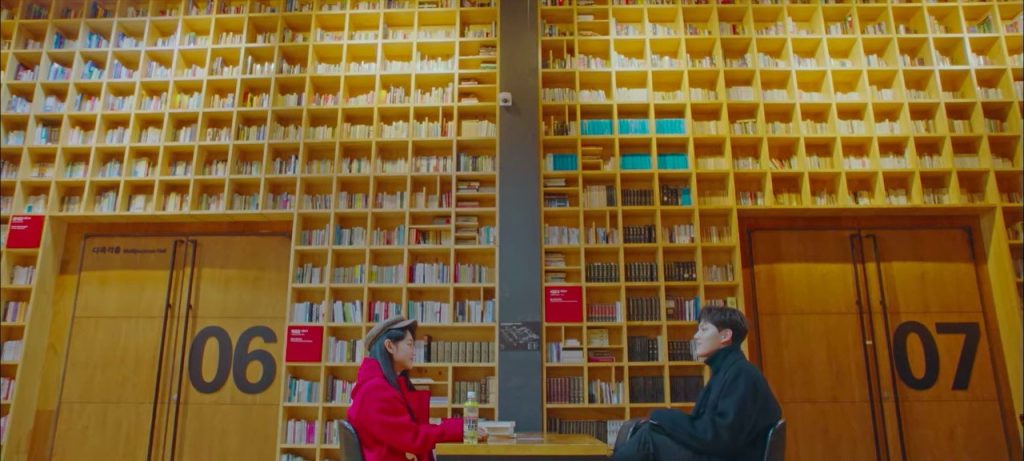 Forest of Wisdom Library | 145 Hoedong-gil, Gyoha-dong, Paju-si, Gyeonggi-do, South Korea
The Forest of Wisdom Library is a location that's served as a setting for several MVs and Korean dramas.
Located in Gyeonggi-do, the Forest of Wisdom Library features floor-to-ceiling bookshelves that house over 500,000 books with about 200,000 on display! The library features a contemporary modern design with clean lines and plenty of lighting. Though it's modern in appearance, it doesn't lack warmth, especially in the eyes of any bibliophile who wishes to visit this dreamy location that even Belle (Disney's Beauty and the Beast) would fall in love with instantly.
The books displayed in the library have all been donated by local publishing companies, universities, museums, professors, and Korean studies institutes. The library hopes to collect over a million books to display. The library aims to be open 24/7 or "as long as there are readers," making it a safe and cozy place to visit.
While Girls' Generation's "Into the New World" and BIGBANG's "Beautiful Hangover" were filmed here, the Forest of Wisdom is more of a popular K-Drama shooting location.  Some of the dramas that shot scenes in the Forest of Wisdom include:
A Korean Odyssey (2017)
Chicago Typewriter (2017)
Hotel del Luna (2019)
I Am Not a Robot (2017-18)
It's Okay Not to Be Okay (2020)
Record of Youth (2020)
She was Pretty (2015)
The King Eternal Monarch (2020)
The World of the Married (2020)
What's Wrong with Secretary Kim (2018)
Yumi's Cells 2 (2022)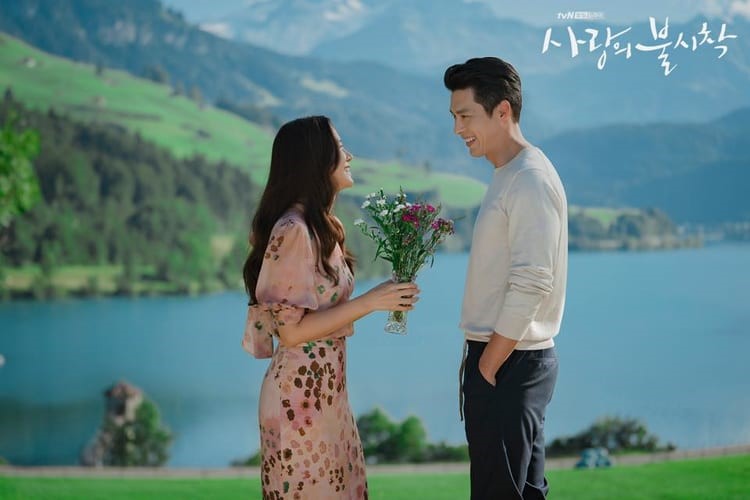 Switzerland
Yes, we've included the whole country of Switzerland! We've had a love affair with Switzerland since Crash Landing on You (2019-20), Are You Human (2018), Smile Again (2006), and Kyuhyun's MV for "A Million Pieces."
Switzerland's sweeping landscapes, beautiful architecture, refreshing water, and clear skies look inviting and charming. Zurich, Bürglen, and Sigriswil played important roles in Crash Landing on You's storytelling, while Stará plynárna, Hřensko played a key role in Are You Human.
Many of the locations featured in Are You Human, Crash Landing on You, Smile Again, and "A Million Pieces" can be visited and are must-sees for any traveler, not just Korean media fans. Whether it's by train, ferry, or group tour, it's easy to get swept away by Switzerland's beauty and unique backdrop that will open your heart to joy and romance.
What K-Drama and MV locations do you wish to know about? Let us know in the comments!
—-Olivia Murray
#wanderlustwednesday #kcrushoriginal #travel #musicvideolocations #kdramalocations #kpop #kdrama #Switzerland #Zurich #Burglen #CrashLandingOnYou #TheForestOfWisdomLibrary #kcrusharticle #FourAcesMovieRanch #PalmdaleCalifornia #Gyeonggido #SouthKorea #LaundryPizza #Gangnamgu #YongmaLand #Seoul #kcrushamerica
Related Articles