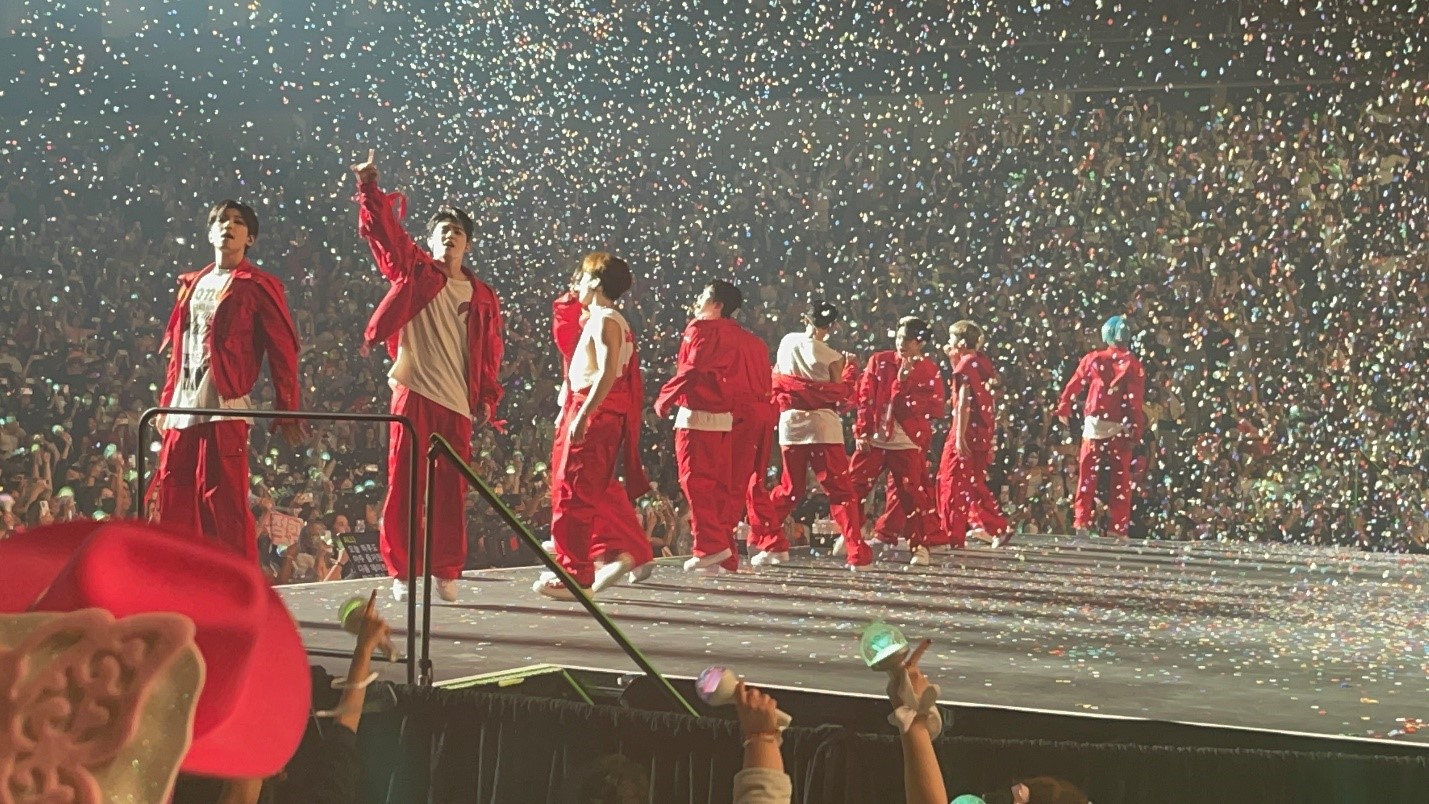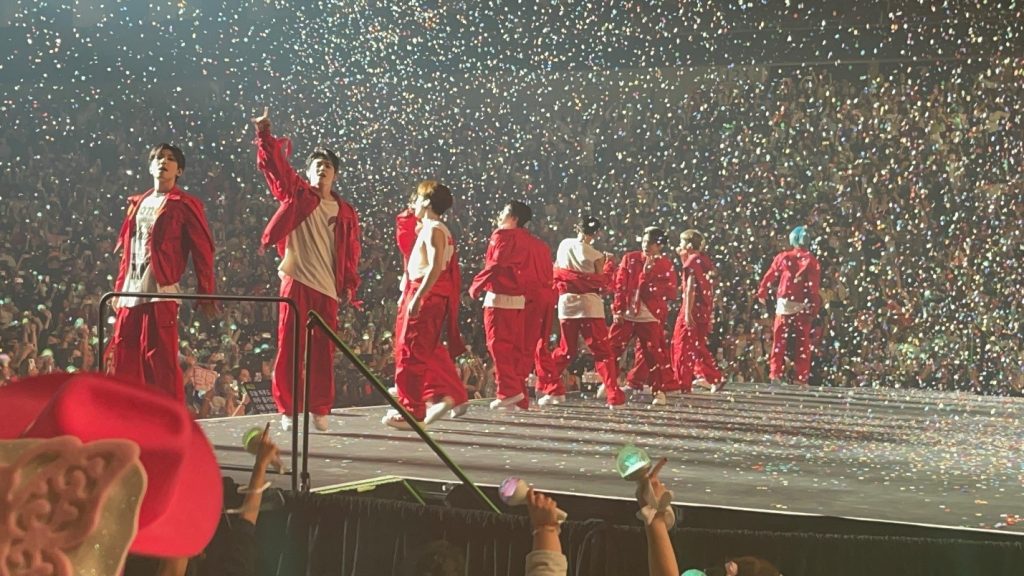 Covid stopped the flow of K-pop artists from going on tour for nearly 2 years. But 2022 was flooded with tours from artists waiting to perform once again. Back-to-back from January to some being announced to the end of this year.  So, hearing Seventeen being one of my ultimate groups going on tour, I was heavily excited to see them. Releasing 4 albums since 2020, I anticipated the setlist and what to wear since their most recent album, "Be The Sun" was released earlier in the summer.
Seventeen, a group under Pledis Entertainment is a well-rounded talented group of 13 boys that debuted in 2015 and grew widely in popularity over the few years. Seventeen's "Be The Sun" tour was heavily anticipated by fans. From announcement, countdown to ticket prices and merch. The last tour for Seventeen was in 2020, so since then more albums were released and Carats (Seventeen's fanbase name) wondered what songs would be on the setlist. Releasing great albums since then (Your Choice, Attacca, Face the Sun and Sector 17).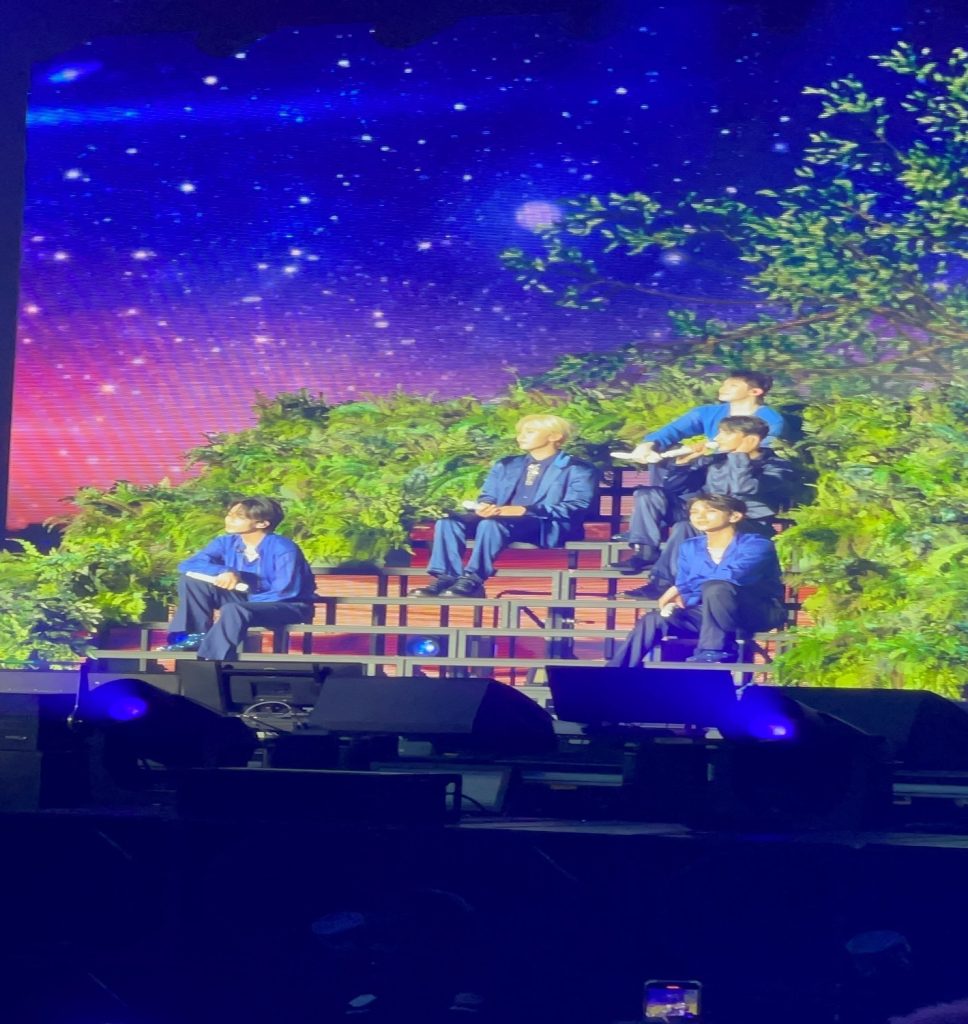 Seventeen is truly a group that doesn't disappoint.  Carats everywhere were planning outfits before even getting tickets including me.  Some friends coordinated outfits from their show "Going Seventeen," album covers to memes (EX: Vernon tie dye sweater, inflatable carrots or tigers for Hoshi).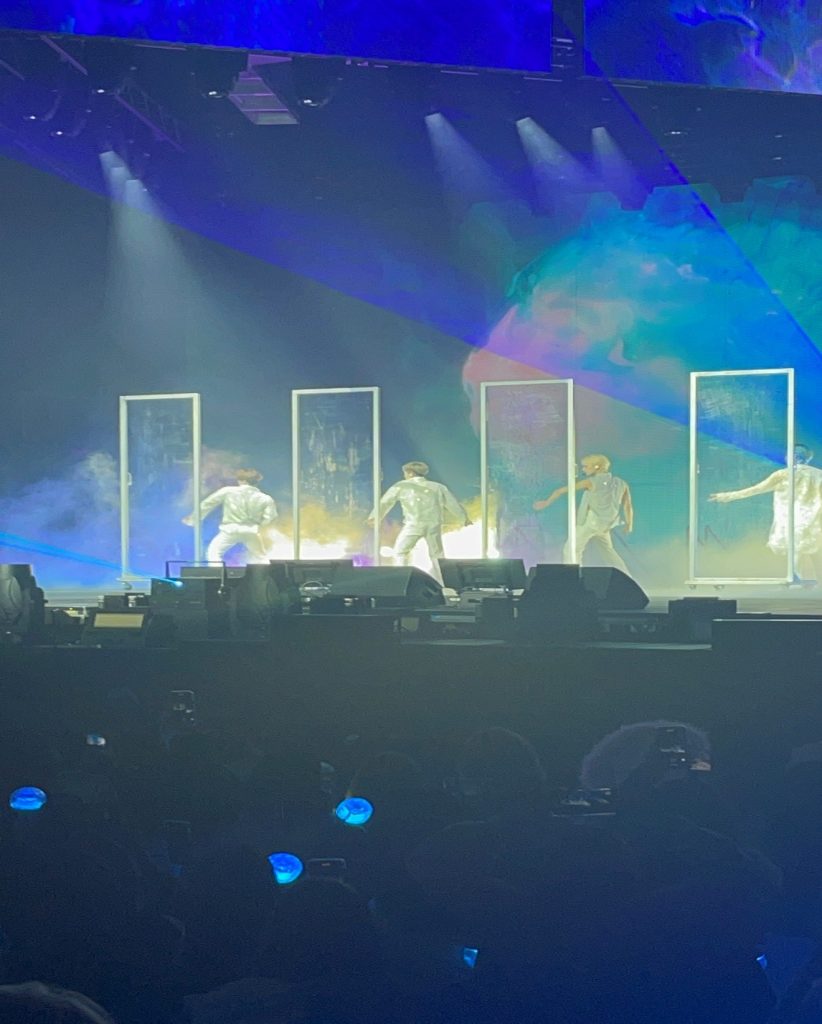 It almost felt too good to be true, liking Seventeen for years and seeing them in concert is something on my bucket list I deeply wanted to accomplish. Seeing a few Carats post clips from earlier shows of the performances and funny moments just made me more excited to see for myself. The setlist was amazing and I am very, VERY glad that "Snap Shoot" was able to make it onto the setlist, being one of my favorite songs. The set list follows without VCR'S and Ments.
Hot
March
Hit
Rock with you
2 Minus 1
Moonwalker (Performance Unit)
Wave (Performance Unit)
Come to me (Vocal Unit)
Imperfect Love (Vocal Unit0
Gam3 bo1 (Hip Hop  Unit)
Back it up (Hip Hop Unit)
Mansae (Remix)
Left and Right (Remix)
Very Nice
Shadow
Crush
World (NEW)
Darl + Ing
Our dawn is hotter than day
Snap Shot
Very Nice (Never-Ending)
A few fans were surprised by the sudden removal of Ready to Love, 24H, Boom Boom, and Heavens Cloud. I was a bit sad because I was excited to hear "Heaven's Cloud," but the show was still amazing. Even with knowing the setlist, it's still a surprise factor by how amazing Seventeen are as performers.  Mingyu was unfortunately unable to come to the Fort Worth show due to covid (which, now as I am writing this, Joshua and Hoshi have covid so wish them well).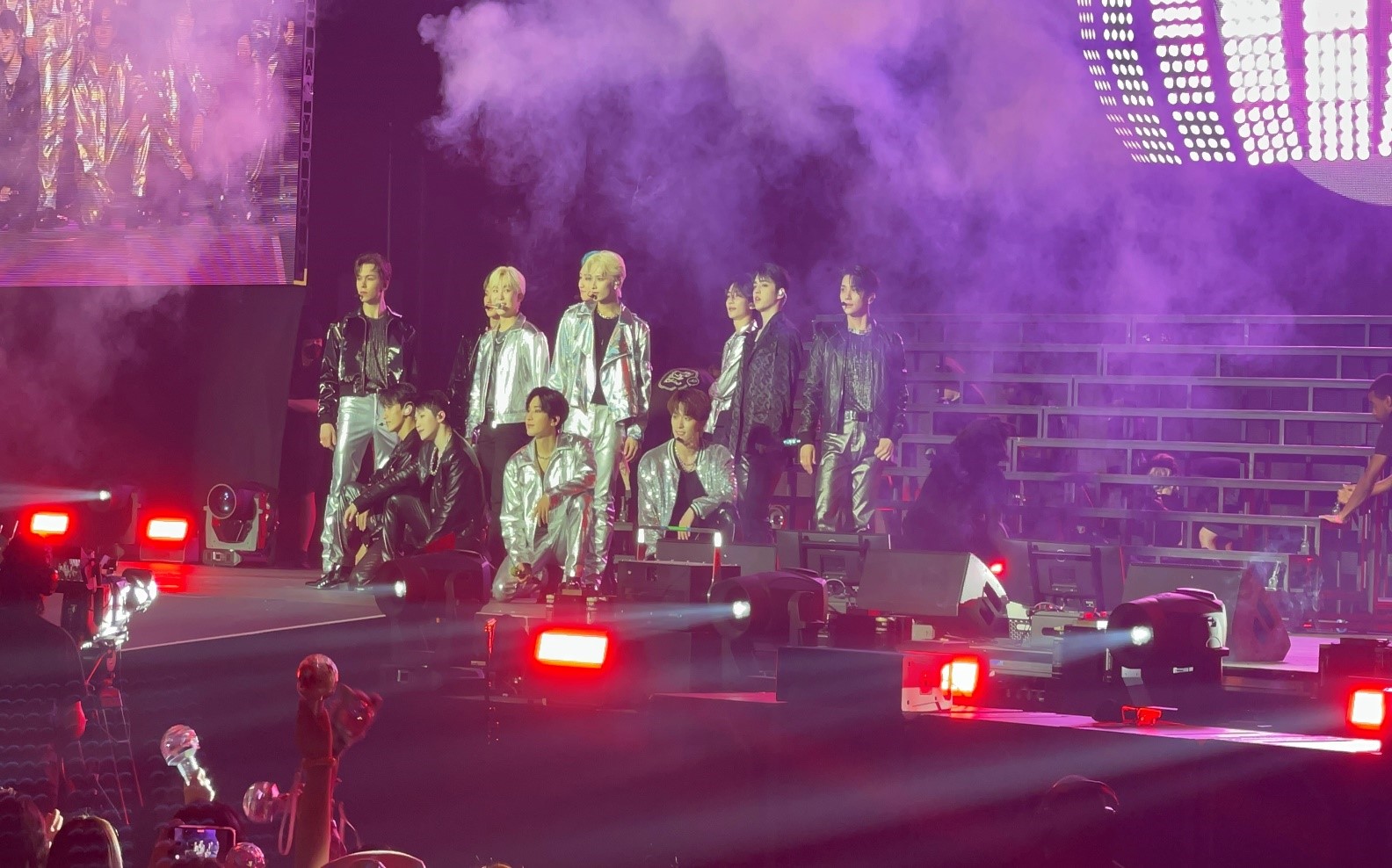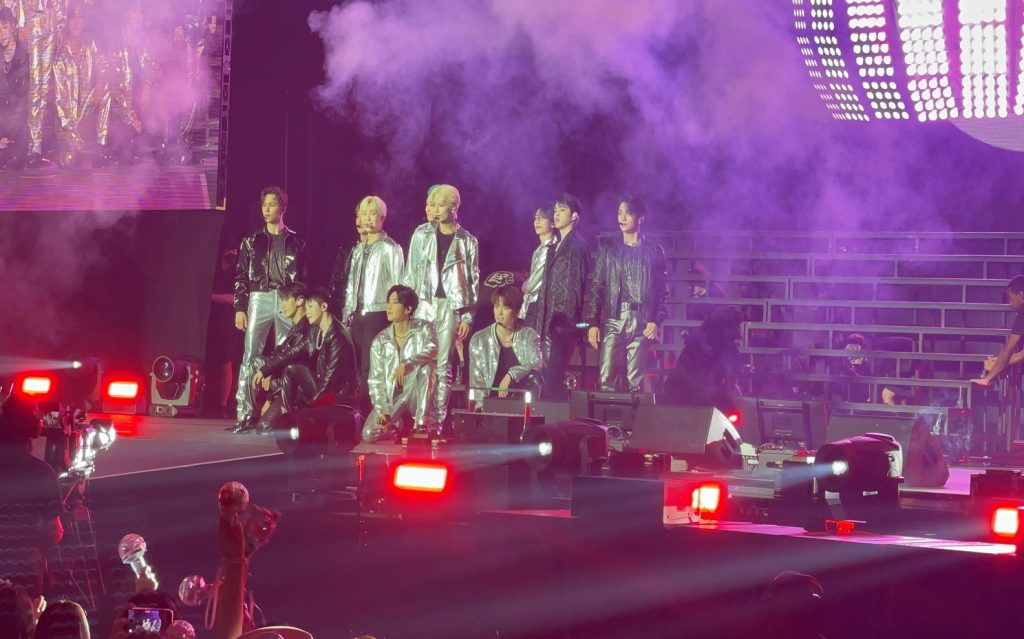 Dino making a surprise appearance Carats were very happy and with the joke of the night "Dino is back, the night was filled with endless smiles and fun. I think I can speak for everyone when I say, the boys announcing their last set for the night, it was hard to believe, even with the joke of "Endless Aju Nice," it was bittersweet. They worked so hard to make this concert happen and gave Carats smiles.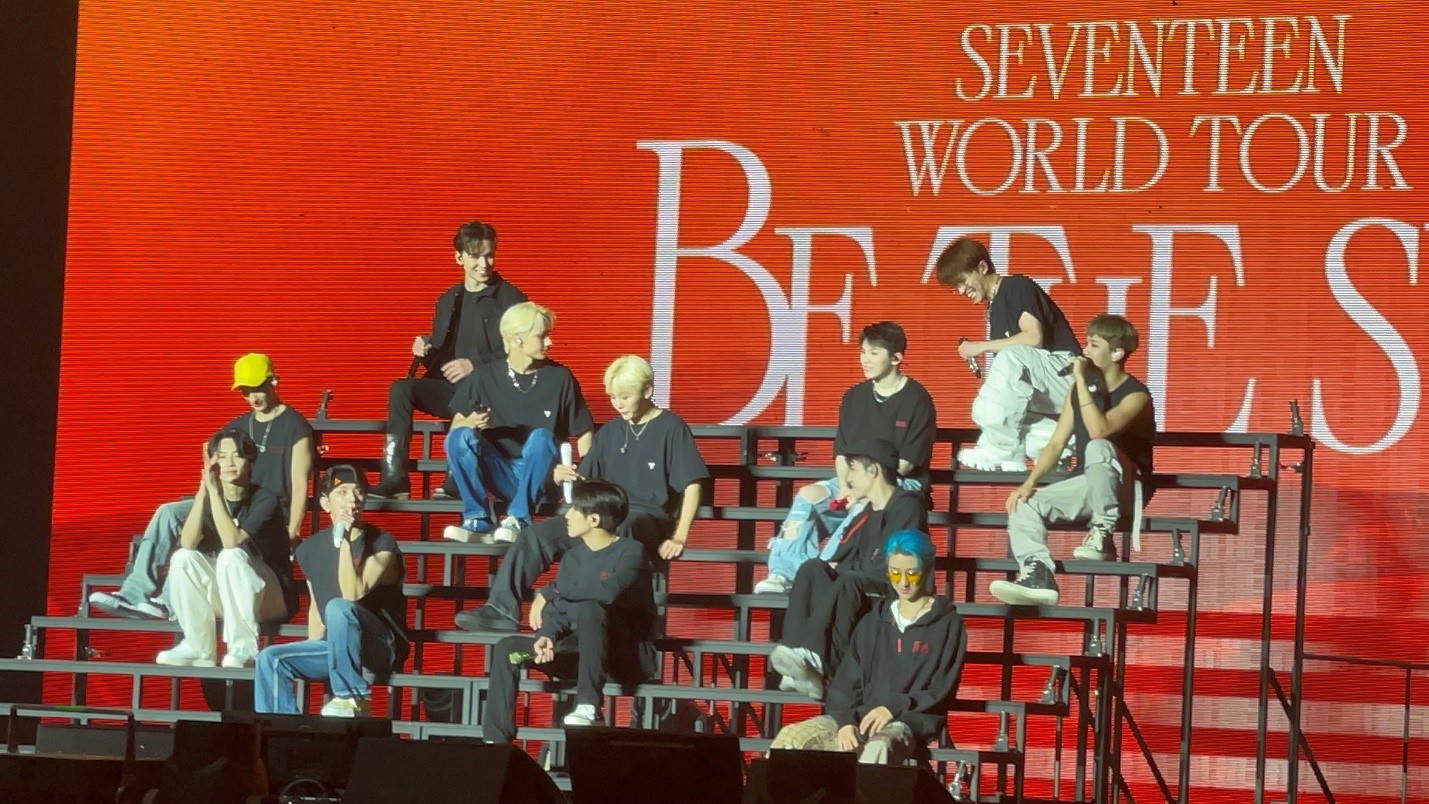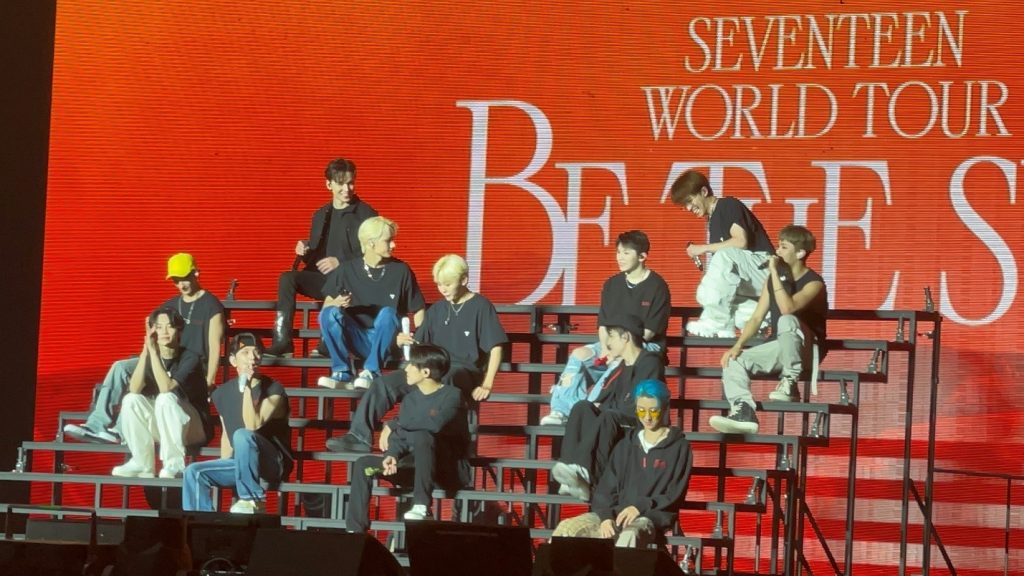 It was the talk of the night for my friends and me. Sharing videos or things one of us missed or pictures. Even thinking of it now as I am writing, I am tearing up from the way Seventeen has touched my heart and millions of others. It's obvious to see they have come a long way and are not close to being done.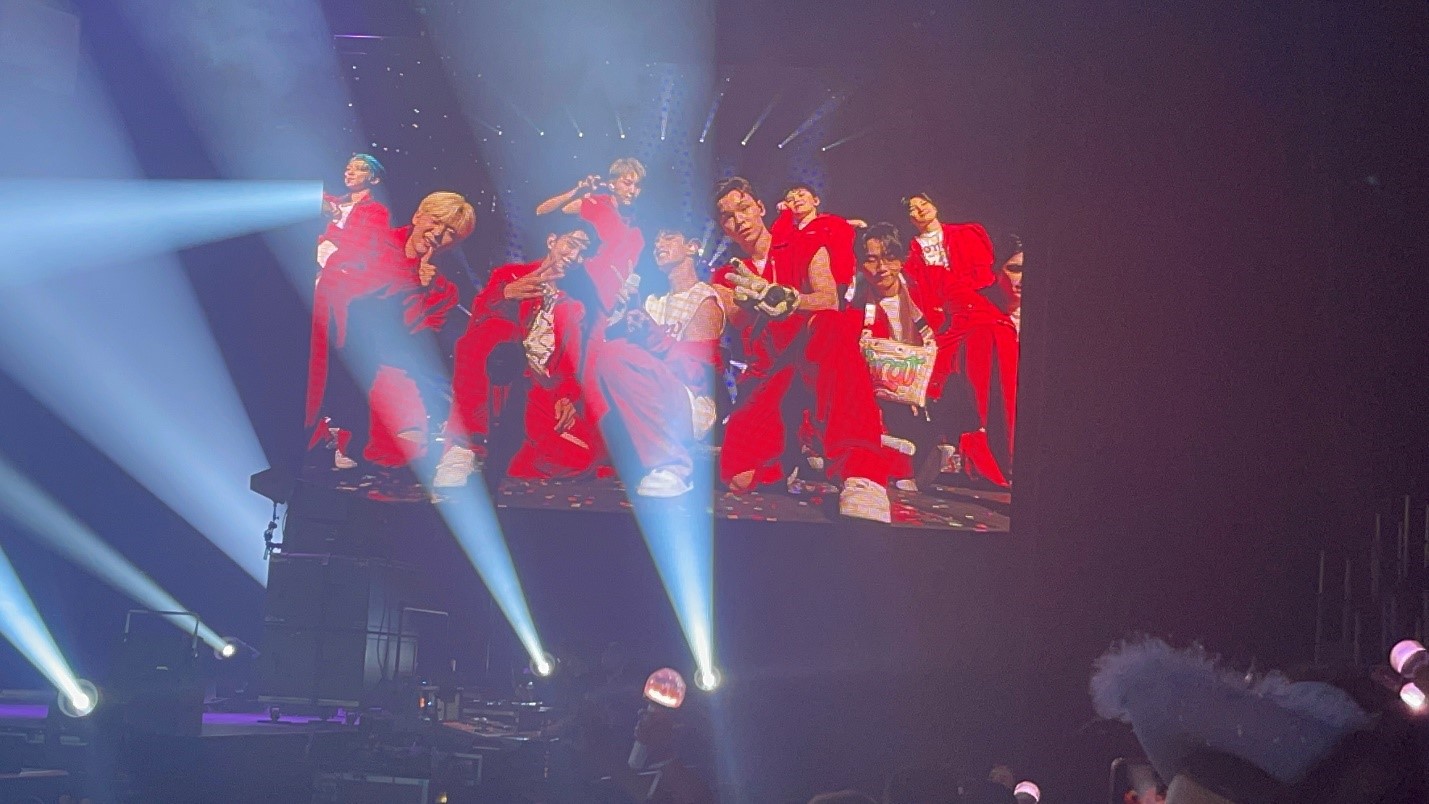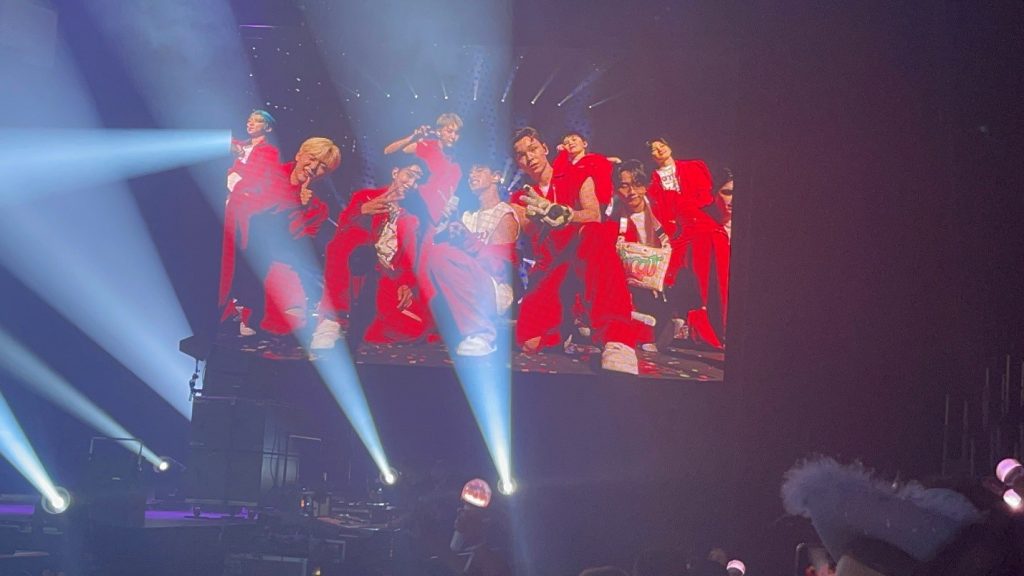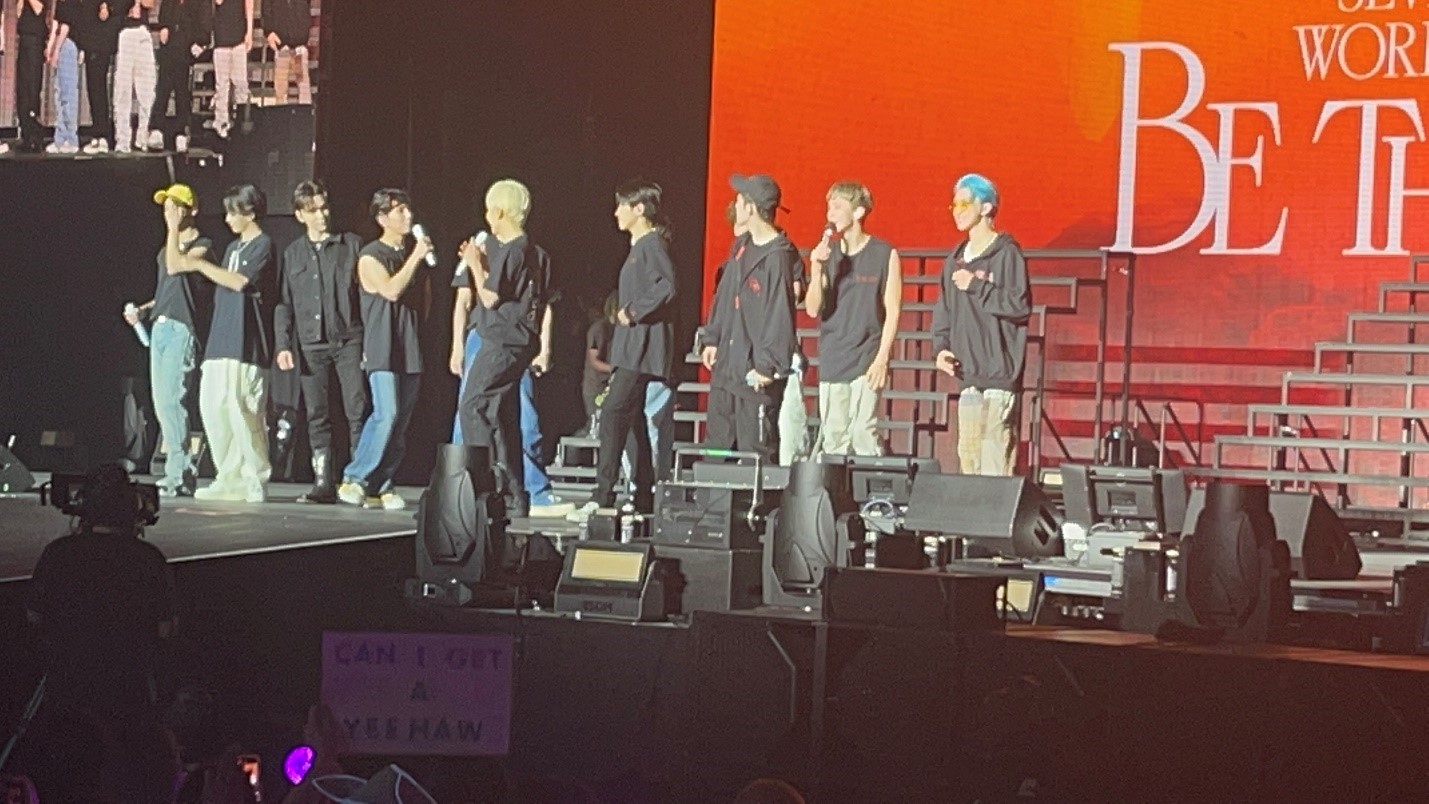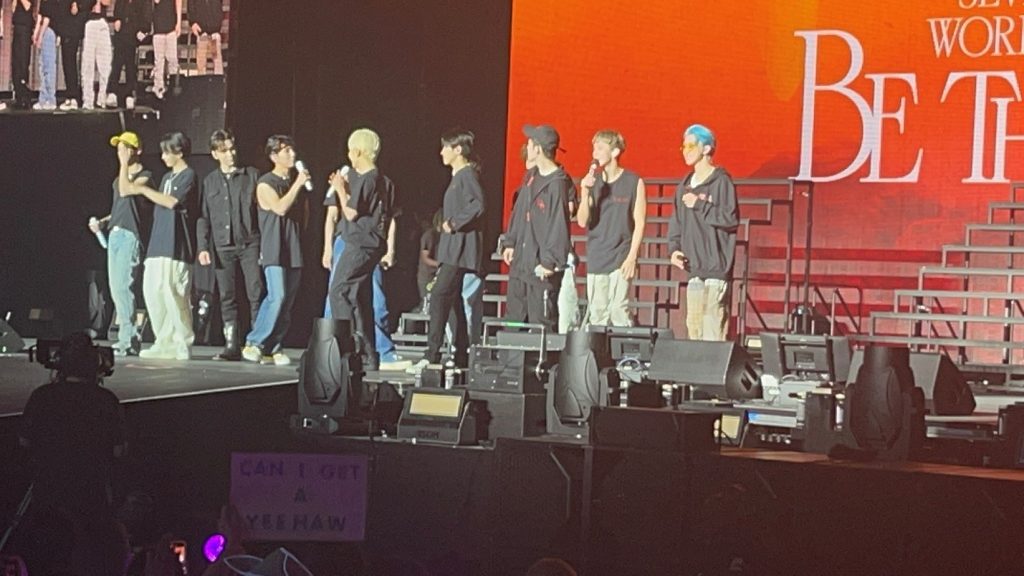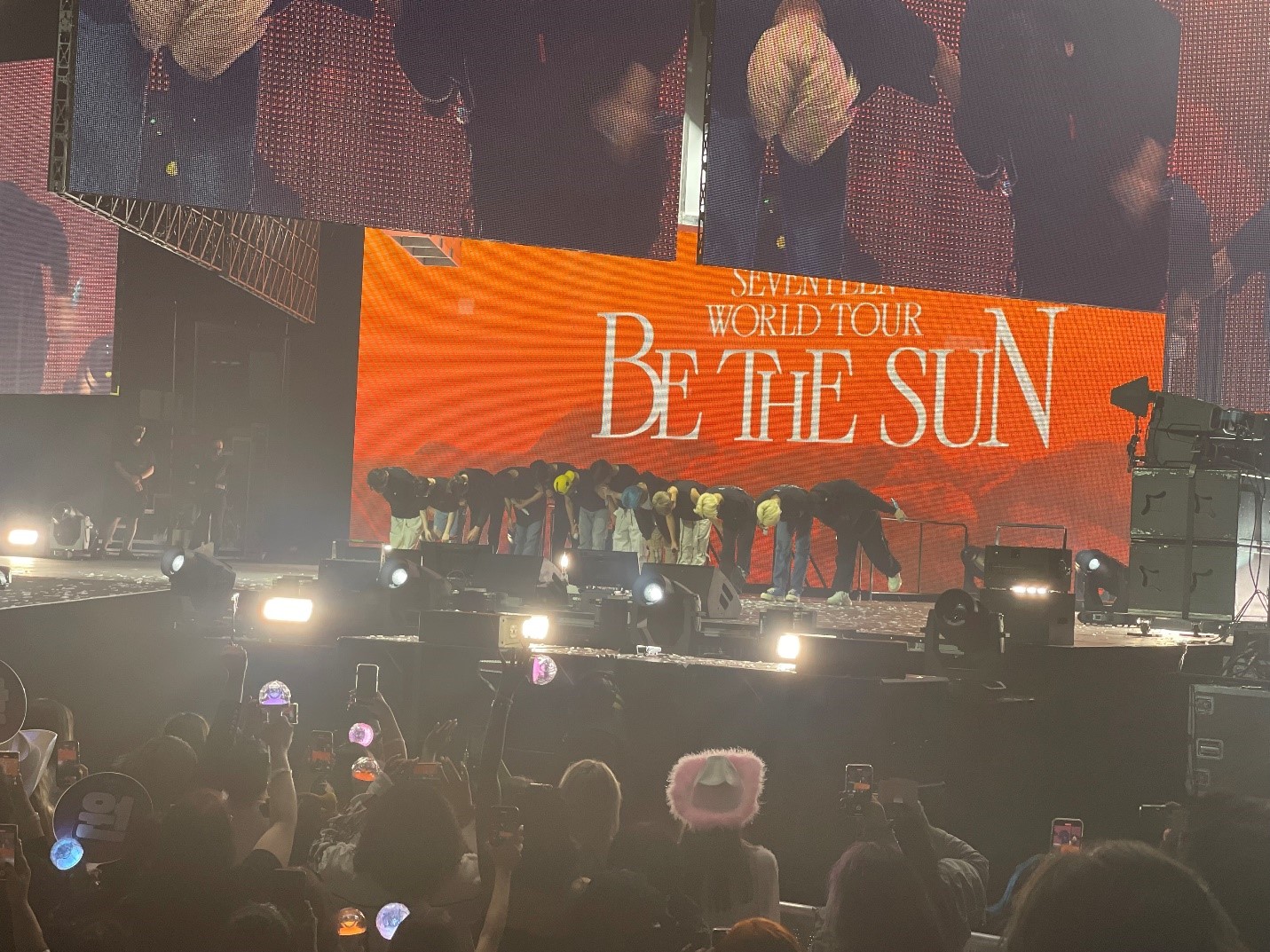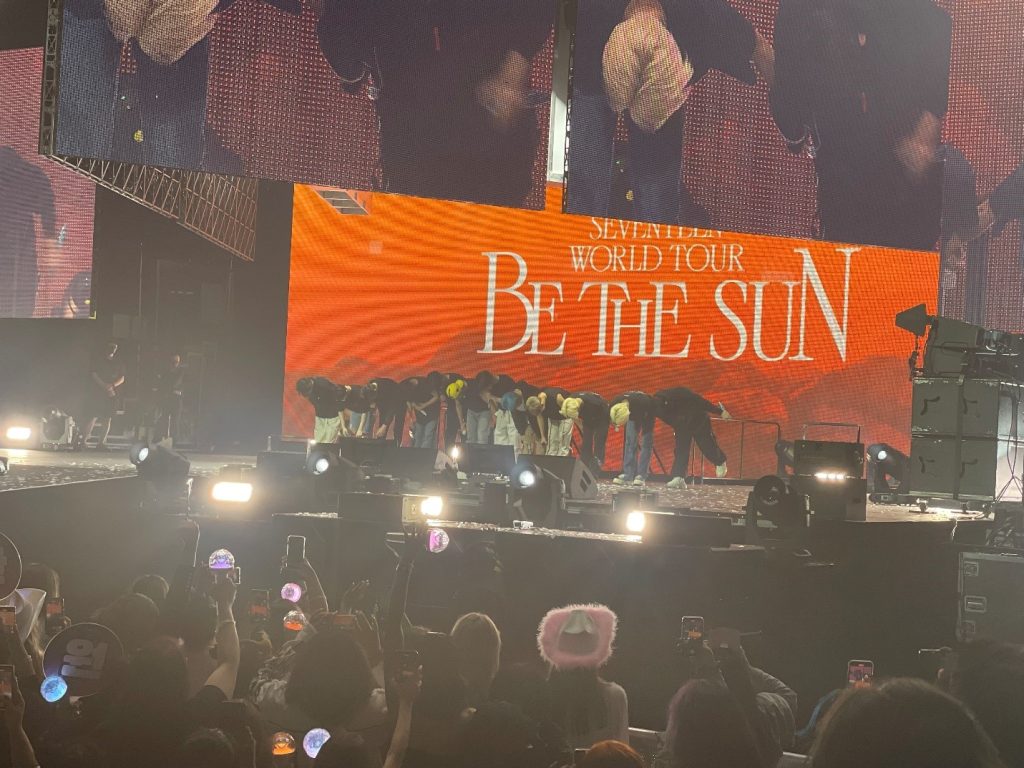 —-AliZNation
#Seventeen #Kpop #Korea #Kpopconcert #SeventeenBeTheSunTour #SeventeenInDallas #SeventeenUSTour #kcrushoriginal #kcrushamerica #SeventeenCarats #Pledis #BIGHIT #SeventeenKoreanKpopGroup
Related Articles