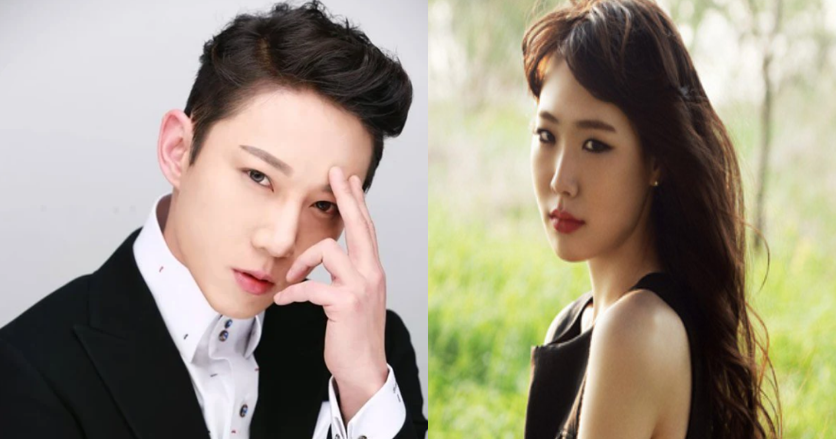 It's a sad day in the Korean entertainment world as it has been revealed that two celebrities, Trot singer Jinhyung and singer-songwriter Maeng Yuna, have passed away. Both singers allegedly passed away due to heart attacks.
Jinhyung (Lee Kunhyung), 33, passed at home January 7, 2019. Reports indicate the singer did not suffer from any illnesses.
Jinhyung debuted in 2006 with his single album Farewell Notice. He is known for his songs "Bus Stop of Tears," "Beauty Alert," "Good Good," and "Who Cares If She's a Noona."
Sadly, Jinhyung is a newlywed. He and his wife married in 2018. His wife wrote an Instagram post that read, "My loving husband. I miss you so much. Why did you have to be in such a rush, leaving behind Yul, Kun, Momo, who you love so much, and me. I miss you so much."
Jinhyung's funeral and burial will take place January 9, 2019.
Maeng Yuna, 29, passed away December 26, 2018. Her agency, JH Entertainment revealed her passing January 8, 2019.
"On December 26, Maeng Yuna has passed away at her home from a heart attack," and explained, "We were unable to share the news sooner because it was year-end time and things were overwhelming. A funeral took place with close peers," an agency rep said. "She was preparing the 3rd album to be released in June and showed motivation after being invited as the music department professor for a university. Besides from stress from music producing, she did not have any specific illness. It's unbelievable."
Maeng debuted in 2007 with her single "Waltz of Spring." She promoted actively as a singer and songwriter in both Korea and Japan since her debut. She released eight singles including "Vanilla BonBon," "(Memory) Luv," and "Cherry Pie." She also released two full albums.
Maeng was the daughter of Maeng Jung-ho, Cho Yong-Pil's former manager.
We send our condolences to Maeng Yuna and Jinhyung's families during this difficult time.
—-Joelle Halon
Related Articles