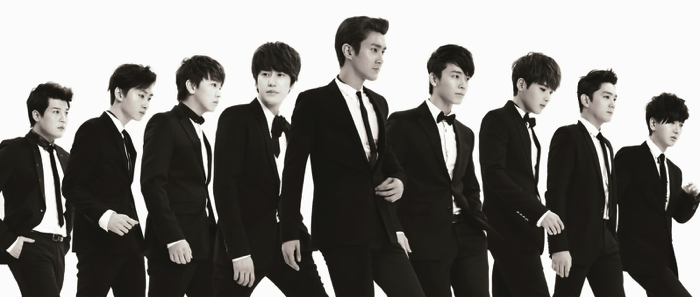 SJ Label announced that Super Junior's upcoming comeback will feature nine members; Kangin and Sungmin will not be part of the group promotions.
While SJ Label did not announce when they plan to release their ninth studio audience, they did announce that  Leeteuk, Heechul, Yesung, Shindong, Siwon, Eunhyuk, Donghae, Ryeowook and Kyuhyun will participate while adding that Kangin and Sungmin will participate in their own individual activities through a statement.
Hello, this is Label SJ.

We are giving a notice regarding Super Junior's group activities that are scheduled to take place in the second half of this year.

After a discussion with the members, we have decided that nine members including Leeteuk, Heechul, Yesung, Shindong, Siwon, Eunhyuk, Donghae, Ryeowook, and Kyuhyun will be participating in upcoming promotions for Super Junior's ninth studio album.

Kangin and Sungmin, who will not be participating in group activities, plan to promote with individual activities in the future.

The exact comeback date for Super Junior is currently being discussed. Since this is their first studio album in a long time after all of the members have completed their mandatory military duties, we ask that you show a lot of interest and support. Thank you.
Each Super Junior member completed their mandatory military service. Kyuhyun completed his service this past May.
Kangin's absence from group promotions is due to a variety of scandals that have plagued the star over the years including two DUIs and an alleged assault (the charges were dropped). However, he is set to appear in the Web drama What Happened to Mirae? With each scandal, ELF, Super Junior's fandom, has asked for him to be removed from the group.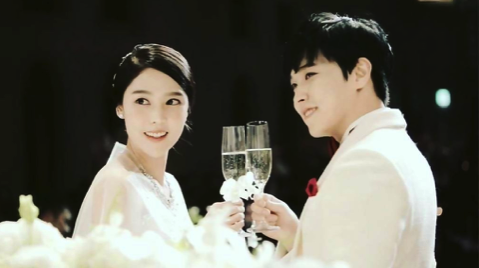 Sungmin has not promoted with Super Junior since getting married in December 2014. Some of the criticism stems from him getting married when Super Junior was holding concerts in Japan and that he deceived fans leading up to his marriage announcement. His marriage has been a sore spot for fans, and those fans have called for his removal since.
Since Super Junior's comeback announcement, however, some fans have called for a boycott of the group until Kangin and Sungmin are officially removed from the lineup. These fans uploaded a "boycott manual" that people should follow in hopes of having their demands met.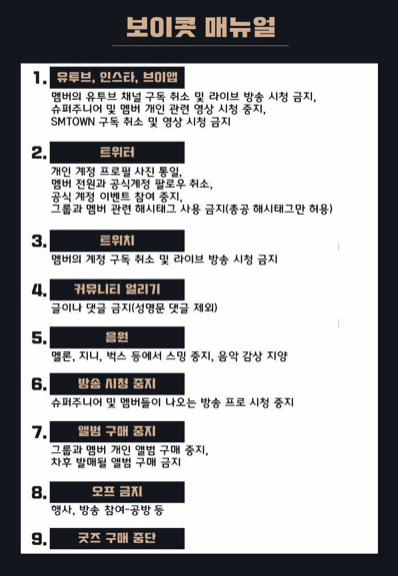 "We demand Kangin and Sungmin's departure… Kangin and Sungmin damage Super Junior's image as a whole. Kangin and Sungmin's departure should no longer be delayed and we agreed there needs to be stronger action taken," the statement reads in part. "We announce to indefinitely boycott Super Junior and all members' activities until the agency release a clear statement." The list of demands state:
1.YouTube, Instagram V App: Cancel subscriptions, do not view. Cancel SUMTOWN subscription and don't watch any of their videos.
2. Twitter: Unfollow all members and the group account, don't participate in any events connected to the official accounts, and no using hashtags related to group members.
3. Twitch: Cancel subscriptions and don't watch any live broadcasts.
4. Freezing Communities: No posts and comments allowed.
5. Music: Stop streaming on Melon, Genie, Bugs, etc.
6. TV: Do not watch any TV programs with Super Junior members in them.
7. Albums: Do not buy any albums.
8. Offline Events: Don't attend any events or shows related to the group.
9. Goods & Merchandise: Do not buy any goods or merchandise.
Those in support of removing Kangin and Sungmin have spread their petition and boycott manual through various social media platforms including Nate Pann, Twitter, Facebook, and KakaoTalk among others.
SJ Label or SM Entertainment have yet to respond to the demands or confirmed any removals or plans to remove the singers from their rosters.
In other Super Junior news, the group will perform in Saudi Arabia July 12 and 13 at Al Johara Stadium in Jeddah. It will be the group's first-ever performance in the country. The news was announced on Jeddah Season's official Twitter page.
أهلًا بـ @SJofficial في #موسم_جدة ? pic.twitter.com/TvOP9uDepI

— موسم جدة | Jeddah Season (@JED_SEASON) June 2, 2019
—-Olivia Murray
2 responses to "Super Junior to Comeback as Nine Members; Fans Demand Removal of Kangin and Sungmin"
Related Articles