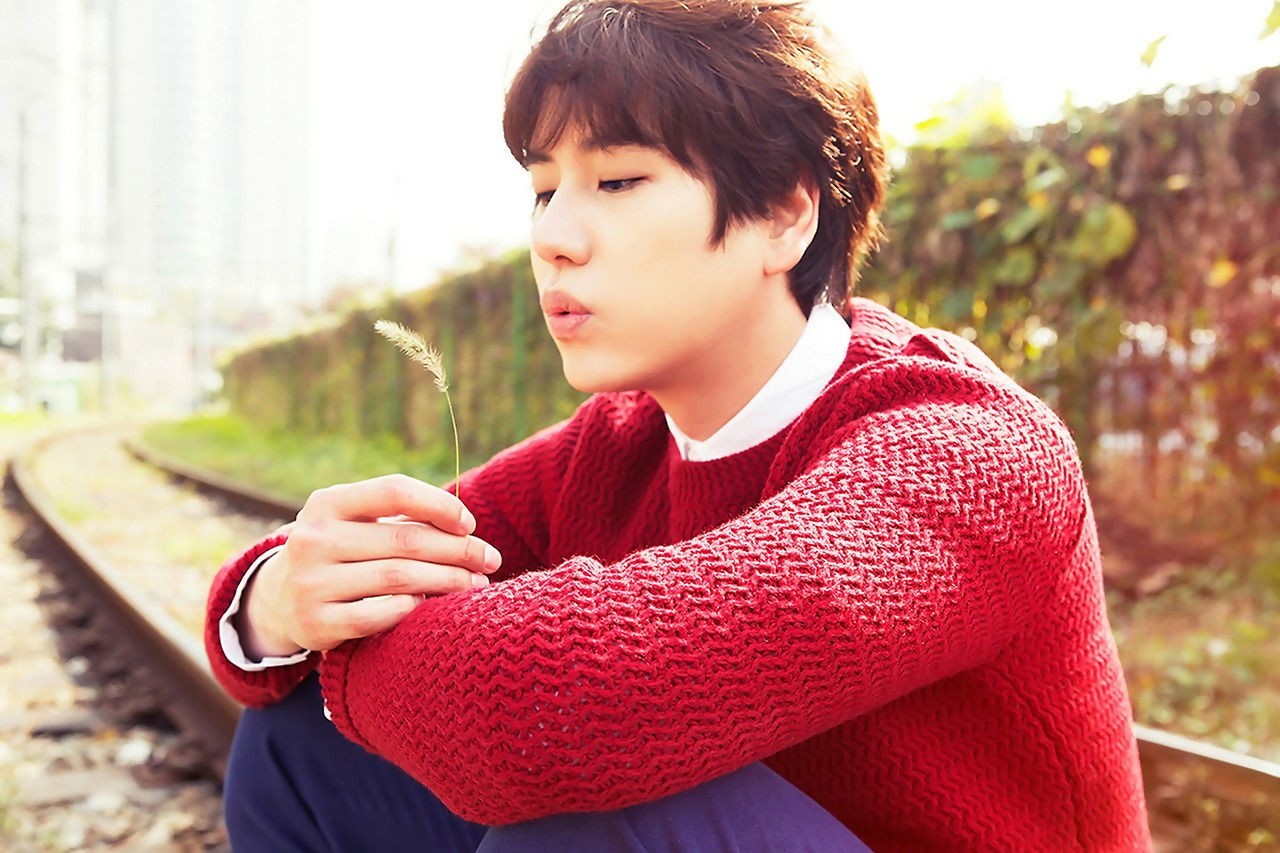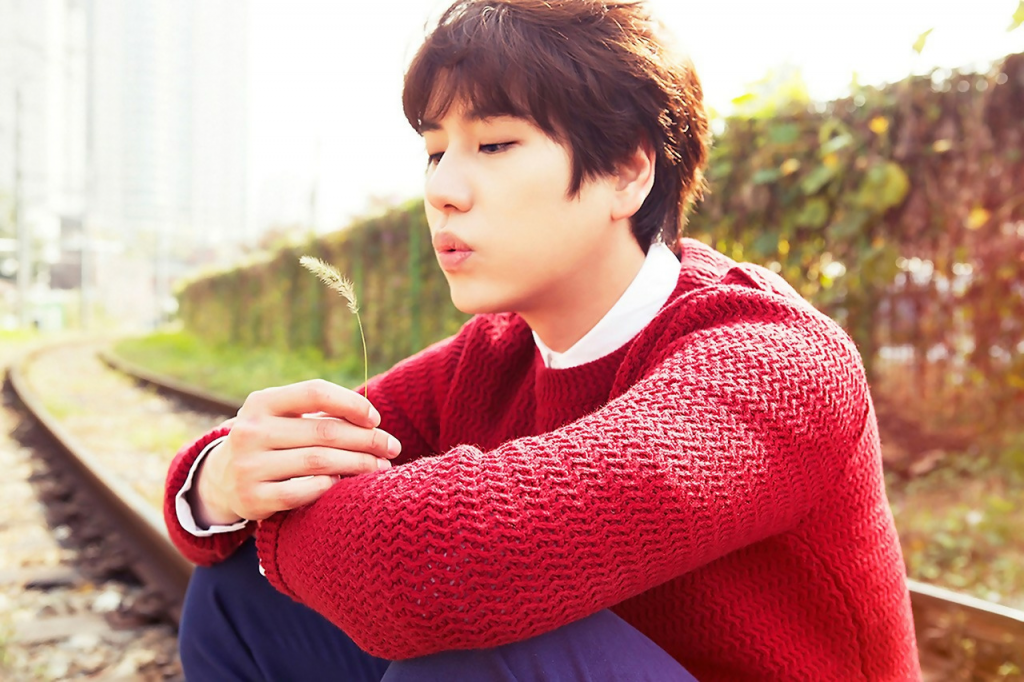 On May 7, 2019, Super Junior's Kyuhyun will be discharged from his mandatory military service (he served as a public service worker), and it looks like he prepared to get back to work!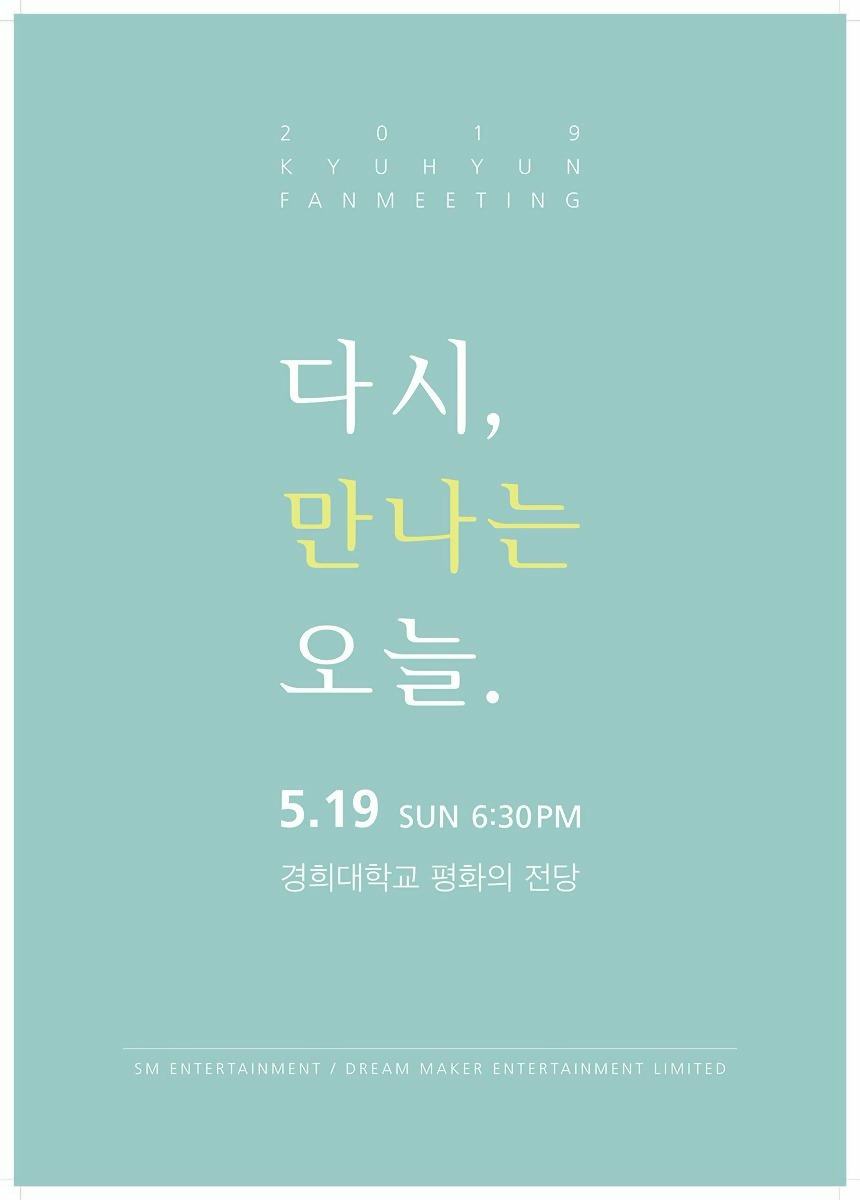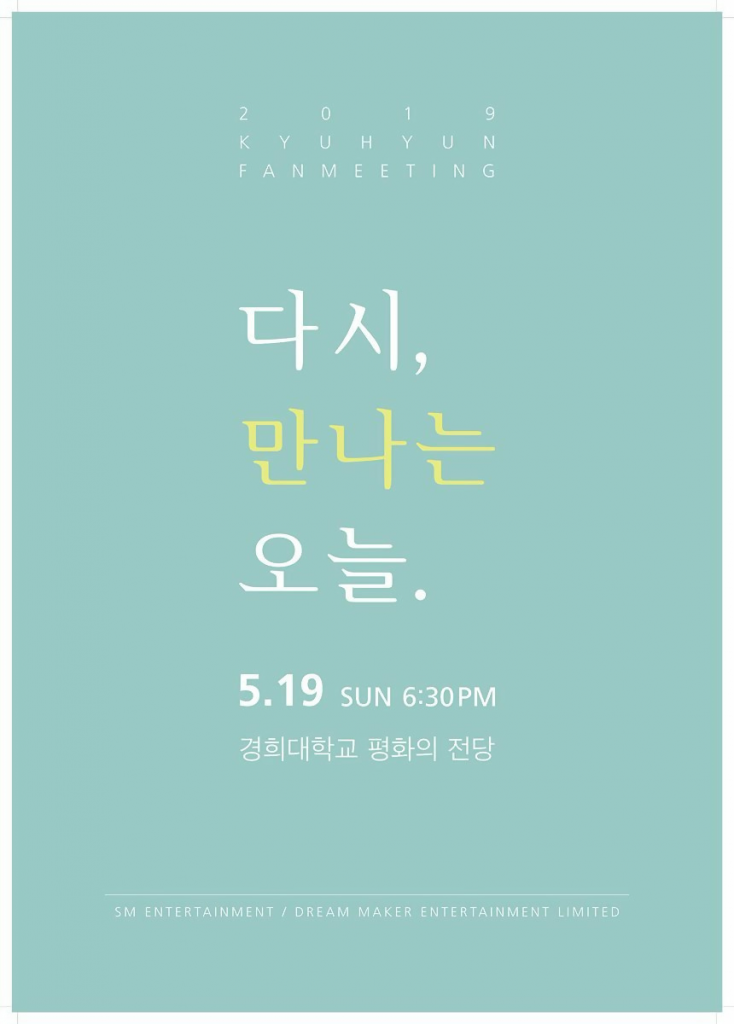 SM Entertainment, in conjunction with Dream Maker Entertainment Limited, announced on April 17 that Kyuhyun will host his "We Meet Again Today!" fan meet May 19 at 6:30pm KST at Peace Hall in Seoul's Kyunghee University. Tickets for the fan meet go on sale April 22 at 8pm KST for fan club members. For the general public, tickets go on sale April 24 at 8pm KST.
Upon his release from his public service, Kyuhyun may also return to his MC position at MBC's Radio Star. Kyuhyun has been an MC on the show since October 2011 and held the position until his enlistment in 2017.
"Kyuhyun received an offer to return as the MC of MBC's 'Radio Star.' We are currently discussing [the offer], but nothing has been confirmed," Label SJ said.
In addition to the possibility of MCing Radio Star, Kyuhyun's in talks to return to New Journey to the West. A Label SJ representative confirmed the news along with a TvN representative.
"Kyuhyun is currently in talks to appear on the next season of tvN's New Journey to the West after his discharge," the Label SJ representative said.
"It's true that Kyuhyun is currently in talks to appear on New Journey to the West 7," the TvN representation said.
Kyuhyun was part of the cast in the third and fourth seasons of the show. During the show's fourth season, Kyuhyun won a chance to ask producing director Na Young Suk for a wish, and he wished to return to the show after his military discharge.
Kyuhyun is also in talks to join another TvN show, Salty Tour, as a member of the fixed cast according to Label SJ.
Label SJ said, "Kyuhyun has received a casting offer for Salty Tour, and he is currently in the midst of discussing [the offer]."
"It's true that Kyuhyun is currently discussing the possibility of appearing on Salty Tour with a favorable outlook," TvN representatives said.
Salty Tour has been in the news recently due to their creative editing while removing now-former cast member, Jung Joon Young, out of the show following his KakaoTalk controversy. Kyuhyun's addition to the show will be a welcome change.
Finally, on April 15, Super Junior confirmed a full-member comeback is in the works.
"Our maknae Kyuhyun is getting discharged next month. We're planning on making a full-member comeback with a new album," Eunhyuk said.
However, it is not clear if this includes Sungmin, Kangin, and Heechul, but "full member comeback" suggests they, too, are part of the group's tentatively scheduled second half comeback. Sungmin received hate from fans following his marriage, and fans have demanded his removal from the group. In addition to serving his military duty, Sungmin has been inactive following the so-called "controversy." Kangin has been inactive following his second DUI charge and sentencing as well as claims that he allegedly assaulted his girlfriend. Heechul sat out during Super Junior's recent "One More Time" (featuring Reik) promotions at the end of 2018 due to injuries. However, Heechul will be making his solo debut April 24, 2019.
Are you looking forward to Kyuhyun's return? How excited are you for Super Junior's full group comeback? Let us know!
—-Olivia Murray
Related Articles