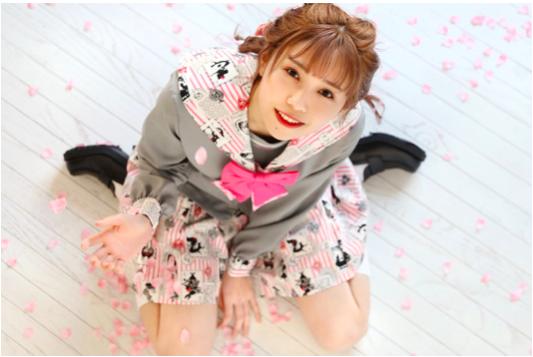 Singing Cosplayer Hikari has been actively promoting Japanese culture by singing cover songs and cosplaying characters from Anime and Vocaloid. Hikari is releasing the cover song 'Aitai/ I want to meet you' by Gumi to the world through both music and video distribution. This song is a Vocaloid song which was released on Nico Nico Douga in August 2010. This song is composed by Dios/Signal P and the lyrics were made by Deadman. Singing Cosplayer Hikari released a music video for the cover song 'Aitai /I want to meet you' on the 30th of March this year. She wore a Japanese school uniform by LucyPop that carried a nostalgic feeling about the memories of her own school days. Her photo movie has been played over 350,000 times.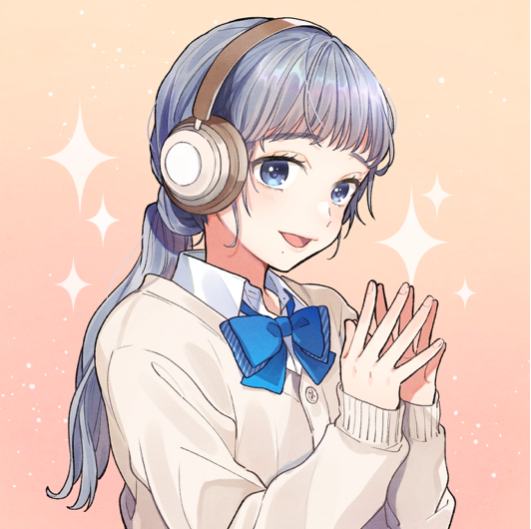 The cover picture was illustrated by illustrator Tama specially for Hikari
Illustrator Tama, who Singing cosplayer Hikari has been admiring since she was in junior high school, created a portrait illustration of Hikari in school uniform in 2D. She uses this beautiful illustration as her cover picture.
https://sg.xii.jp/
Singing Cosplayer Hikari's last video of a cover song, 'Yume To Hazakura' by Hatsune Miku (lyrics and music by Aoki Gekkoh) has been viewed over 1.5 million times on YouTube.

This cover song ranked in the J-POP chart on iTunes and Apple Music in 19 countries and ranked top in 8 countries. And she ranked in the top 10 on iTunes music video top song ranking on the 27th of May in Japan.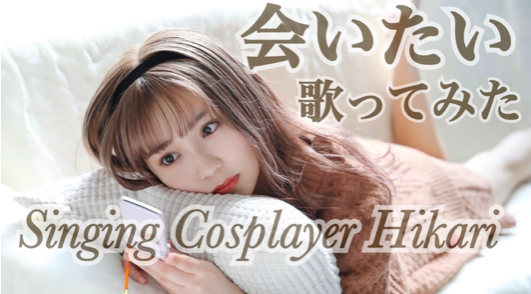 She also ranked the 6th in April and 7th in May on USEN CAN SYSTEM's next break artists' discovery ranking.
In addition to Hikari's latest cover song 'Aitai/ I want to meet you' and her last cover song 'Yume To Hazakura', she has also released 'Soul's Refrain' and 'A Cruel Angel's Thesis' on music streaming and downloading sites.
And 'Aitai/ I want to meet you' and 'Yume To Hazakura' have been released on video streaming and downloading sites worldwide.
< Music streaming services where Singing Cosplayer Hikari ' Yume To Hazakura' (cover song) has been released >
-iTunes Store / Apple Music https://music.apple.com/jp/album/1561529433
-Spotify https://open.spotify.com/album/2I7eFcMaPYd3B7krRaQauU
-YouTube Music https://music.youtube.com/watch?v=4mODLMdULX0&feature=share
-LINE MUSIC https://lin.ee/RPyLSmg
-KKBOX https://www.kkbox.com/jp/ja/song/.jf00.d18CNtkc3xtkc3x0XL-index.html
-Amazon / Amazon Music Unlimited

-TikTok / Facebook / Instagram
-Othere sites https://linkco.re/zu2RNHAz
music.jp STORE /ORICON MUSIC STORE/utapass / RecoChoku.jp / mora / Google Play Music / e-onkyo music / AWA / SMART USEN / dwango.jp / OTOTOY / Rakuten Music / mysound / DEEZER / Chakushin★Uta♪by KONAMI / PlayNetwork / Tencent / NetEase
< Video streaming services where Singing Cosplayer Hikari' Yume To Hazakura'(Cover song video)has been streamed >
-iTunes Store / Apple Music https://music.apple.com/jp/music-video/1562217940
-LINE MUSIC https://lin.ee/gBmMLq1
-RecoChoku.jp https://recochoku.jp/song/S1011305088/video
-the list of other streaming sites for this video
https://linkco.re/ERrsdTCQ
GYAO! / music.jp Store / RecTV / Amazon Music Unlimited / Tencent
< Costume cooporation : LucyPop >
-official website https://sp.lucypop.jp/
-onlone shopping https://shop.lucypop.jp/
-Facebook  https://www.facebook.com/LucyPopJapan/
-Instagram @lucypopjapan  https://www.instagram.com/lucypopjapan/
-Twitter @info_lucypop  https://twitter.com/info_lucypop
-Singing Cosplayer Hikari×Lucy Pop  https://shop.lucypop.jp/?mode=f33
< Singing Cosplayer Hikari's YouTube cover videos >
-Hatsune Miku 'Yume To Hazakura' (viewed over 1,5 million views)

-KurousaP feat.Hateune Miku /'Senbonzakura' (viewed over 500,000 views)
-Linked Horizon 'Shinzo wo Sasageyo' (viewed over 410,000 views)
-GUMI 'Aitai/ I want to meet you' (viewed over 350,000 views)
-HoneyWorks feat.GUMI 'Kokuhaku Yokou Renshuu/Confession Rehersal' ( viewed over 340,000 views)
-Linked Horizon 'Guren no Yumiya' (viewed over 300,000 views)
-Yoko Takahashi 'Soul' Refrain' (viewed over 150,000 views)
-Lisa 'Homura' (viewed over 120,000 views)
-Yoko Takahashi 'A Cruel Anegel's Thesis' (viewed over 150,000 views)
-FictionJunction/'From the edge' (viewed over 100,000 views)
< Singing Cosplayer Hikari Information >
-YouTube https://www.youtube.com/channel/UCfYu9XdES0FHC0LYs4uAxbQ
-YouTube community
https://www.youtube.com/channel/UCfYu9XdES0FHC0LYs4uAxbQ/community
-Facebook https://www.facebook.com/SingingCosplayerHikari/
-Instagram @singingcosplayerhikari
https://www.instagram.com/singingcosplayerhikari/
-Twitter @SingCosHikari https://twitter.com/SingCosHikari/
-TikTok @singingcosplayerhikari
https://www.tiktok.com/@singingcosplayerhikari/
-WEAR @singcoshikari https://wear.jp/singcoshikari/
-ニコニコ https://www.nicovideo.jp/user/118807162
Related Articles