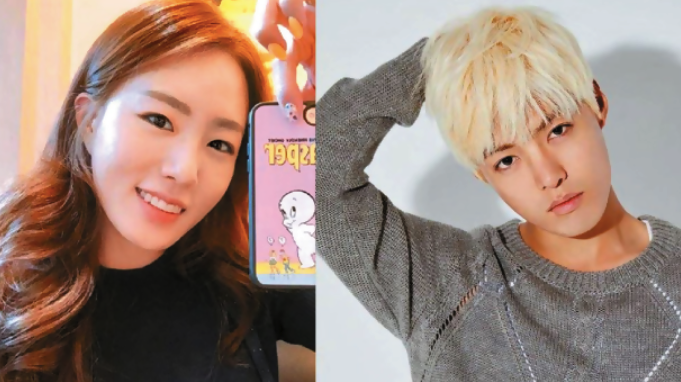 Former M.I.B member and current singer and TV personality, Kangnam, will be tying the knot soon!
Kangnam, who announced recently that he will be giving up his Japanese citizenship to work on becoming a Korean citizen, has been dating former Olympic speedskater, Lee Sang Hwa. Kangnam's label, Dmost Entertainment, confirmed the news.
This is Dmost Entertainment.

We want to share joyful news today regarding Kangnam and Lee Sang Hwa.

Kangnam and Lee Sang Hwa will be tying the knot with love and trust for one another.

They will be holding their wedding on October 12 (Saturday) at a hotel in Seoul.

We ask that you send warm blessings to the days ahead for Kangnam and Lee Sang Hwa, who are awaiting their new beginning. [Kangnam] will work to give back the love and interest with positive work.

Thank you.
Lee, who has retired from speedskating, was a sprint distance skater. She is a two-time Olympic champion (2010, 2014) in the 500-meter event, and she holds the 500-meter world record and the 1000-meter South Korean records for the fastest times in the events.
Dmost Entertainment, along with Lee's label, BONBOO Entertainment, also released a joint announcement regarding the couple's upcoming nuptials.
The two artists have promised marriage through a background of love and loyalty. The wedding ceremony will take place this October 12 [2019] at a hotel in Seoul. We ask for your warm congratulations to the two, who will be starting a new leg of their lives, and we also promise to do our best so that they can repay your love and support by showing their good sides.
Kangnam and Lee have been dating since meeting on Laws of the Jungle. The pair went public with their relationship in March of this year.
Congratulations to the couple, and good luck with the marriage!
—-Olivia Murray
Related Articles