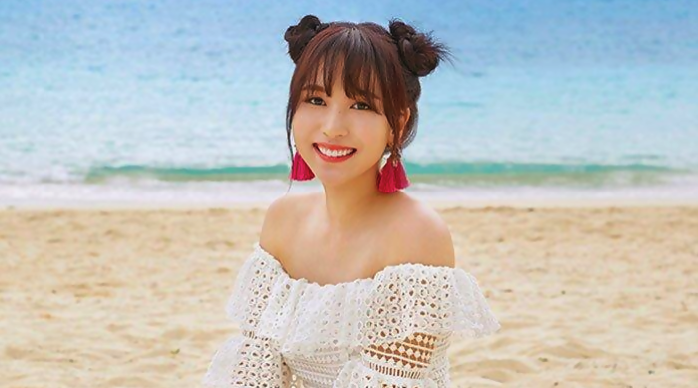 Despite the recent news that she was diagnosed with an anxiety disorder, TWICE's Mina reportedly participated in the MV filming for TWICE's upcoming comeback!
According to a JYP Entertainment representative, Mina filmed her MV portions for the group's upcoming single.
"It's true that Mina participated in the comeback MV filming. She relied on the members a lot but was able to get through her portion of filming" the representative said.
Initially, JYP Entertainment did not confirm or deny Mina's participation in the new MV, telling Newsen, "We are not able to confirm such a report at this time. We will release an official statement when the time is right."
According to reports, Mina opted to appear in the MV after consulting with her agency and her fellow TWICE members. Her TWICE sisters were reportedly there as emotional support during filming.
While this is seemingly great news for ONCE (TWICE's fanbase)—a fanbase that has been incredibly supportive of the ailing star— Mina's filming is just one small step forward in a disorder battle that is difficult to maintain. Just because she filmed the MV, it doesn't mean she is ready to return to the stage.
"Severe anxiety attacks can occur at any time, sporadically," the JYP Entertainment representative said. "We cannot confirm Mina's return to promotions until we monitor her condition further."
We wish Mina the best during her road to recovery!
Meanwhile, TWICE will be making their comeback sometime in September 2019.
—-Olivia Murray
Related Articles