B.I.G (Which stands for 'Boys In Groove') is a just-released five-member boy band from Korea.
Since debuting with their first single, 'Annyeounghaseyo', which is a greeting for 'Hello' in Korean, the boys have already marked themselves as a Hip hop and street dance group, but that doesn't mean their genre of music is limited. The members are into and able to perform to diverse music and dance – one was the member called Benji is a former violinist who studied classical music.
'Anyeonghaseyo' is fun and entertaining with lyrics not only in Korean and English but in Chinese, Japanese, German, French, Arabic. The music and the lyrics were written by Noneun Urini (Kim Wonhyun) who previously wrote songs for KARA, UKISS, A-Pink and etc.
When G.H Entertainment unveiled the boys in early July they stated that the boys were put into a lot of training each day to debut. And, the 5 boys in groove are excited to be launching their career.
B.I.G's five members are called GunMin, Gookminpyo, Benji, J-Hoon and HeeDo. And, their management company announced that their profiles will gradually be introduced as time goes along.
But, at this time, what we can offer our readers is an interview of B.I.G's members. We took the time to ask the group how they are enjoying themselves as the new comers in the K-pop scene, what kind of person they are attracted to and what they are the most good at. And other questions you might find interesting.
They may be just starting now, but who knows where they'll be in the next few years. We send our best of luck to the boys and thank you for the great interview.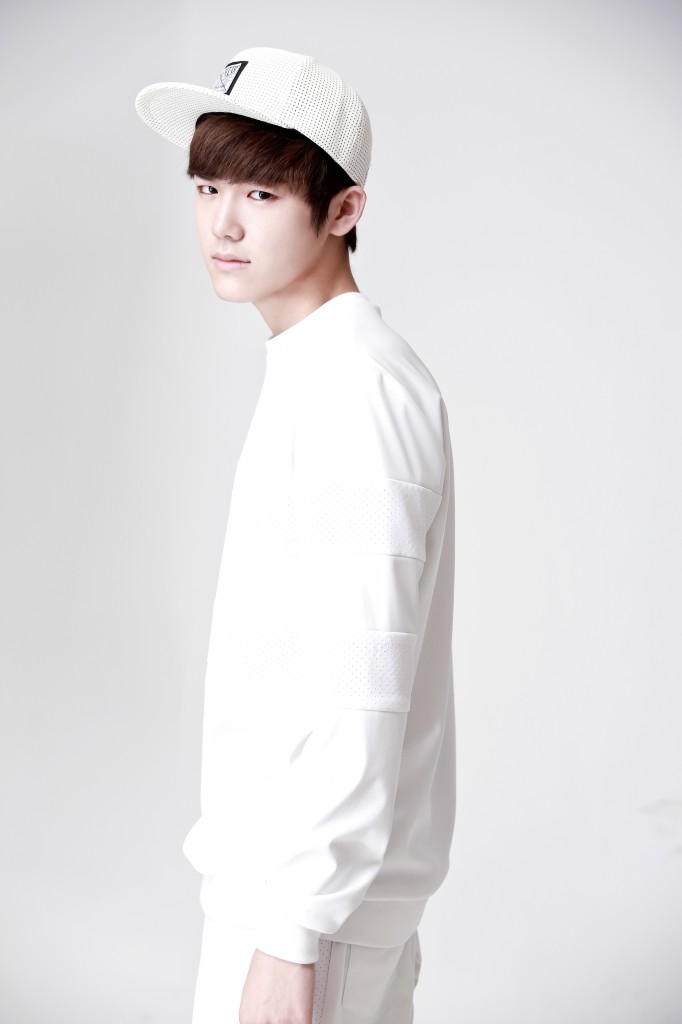 Hello B.I.G…! Could you briefly introduce yourselves, please?
Gun Min: Hello! I'm Gun Min and I am the vocalist and dancer of B.I.G.
Gook Min Pyo: Hello…my name is Gook Min Pyo and I'm the rapper of B.I.G.
Benji: Hi, My name is Benji. I play the violin, sing, rap and sort of cook. I also like pandas.
J-Hoon: Hello. I am called J-Hoon and I'm B.I.G's vocalist and dancer.
Hee Do: Hi, I am Hee Do, the maknae of B.I.G. My role in the band is rapping.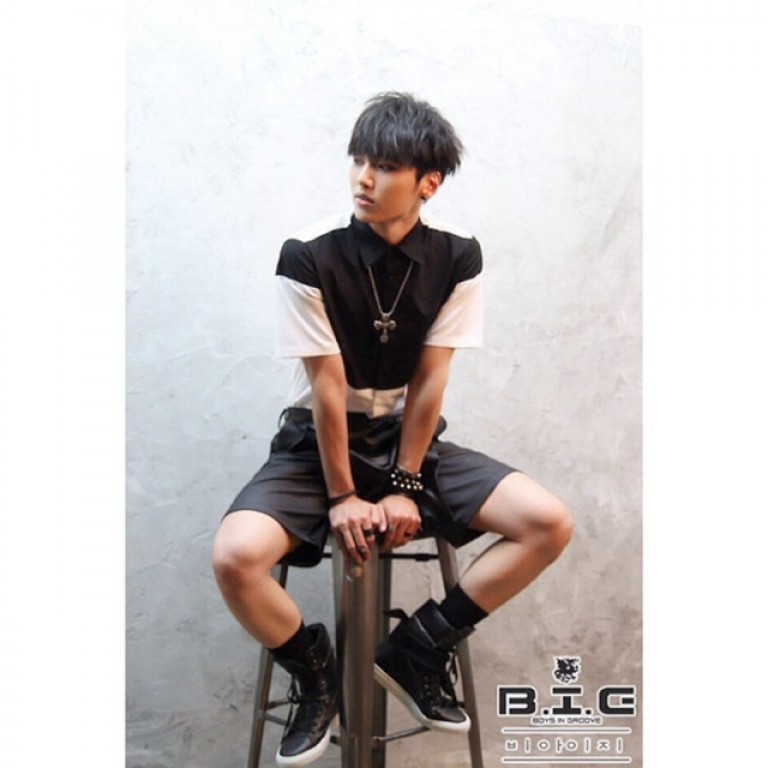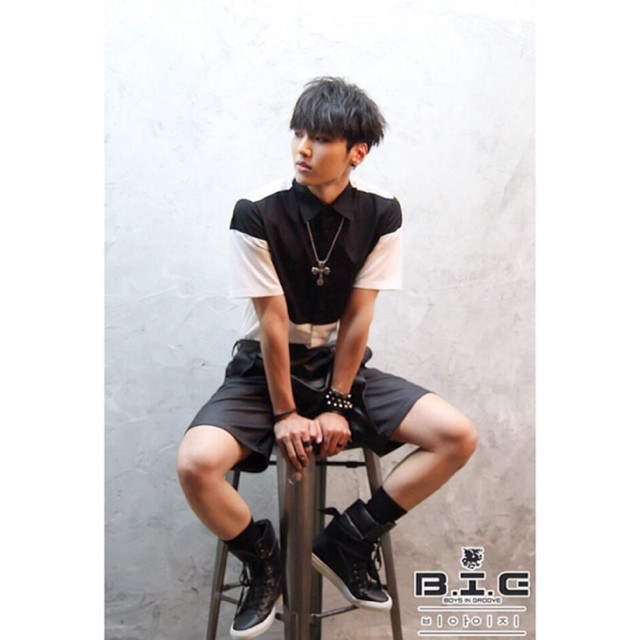 You are in a group now but what was your dream as a child growing up?
Gun Min: When I was younger, I had this vague dream of wanting to be on a TV program called X man. And that dream came more definite and it brought me where I'm am now.
Gook Min Pyo: Before I dreamt of being a singer, I wanted to work in an art area as an illustrator.
Benji: Before I had the dream of becoming a singer I had loads of dreams of being a chef, magician and etc., and later a violinist.
J-Hoon: I street danced for about 8 years and so my childhood dream was a street dancer. But I love singing and got to choose this profession as a singer.
Hee Do: My dream when I was small was about all sorts, like police officer, magician, airport staff and more as well as wanting to be a singer. I'm currently very happy that I achieved just one of those many dreams.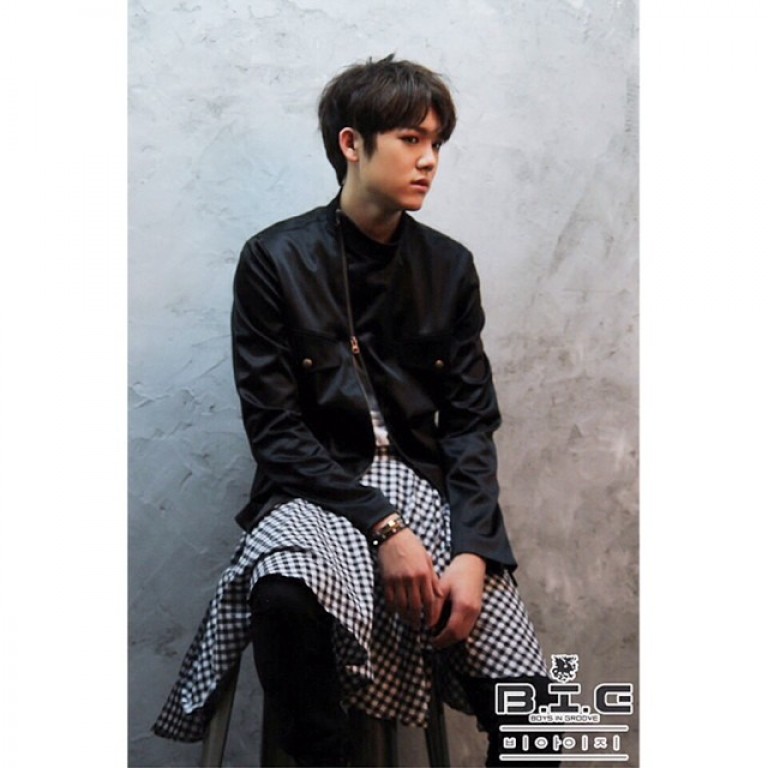 Could you tell us what your first audition was like?
Gun Min: I was a freshman in High school when I took the audition and because I was so nervous my hands were shaking the whole time I was singing. I think one of the staff took pity on me and he rubbed my shoulders telling me to relax but I was still shaky.
Gook Min Pyo: I couldn't speak properly and messed up. I wasn't able to perform what I'd prepared even. And, I was so trembling.
Benji: I was really nervous, but I tried my best and it went okay.
J-Hoon: Because I had the experience of being on stage before I thought I wouldn't be nervous, but unlike my previous stage performances I was very nervous. I recall having regrets after, because of making mistakes.
Hee Do: I was extremely trembling and made mistakes. I was nervous from the time I lined up for the audition until I got home. The person lined in front of me kept practicing his dance, so I remember my practicing moves as well.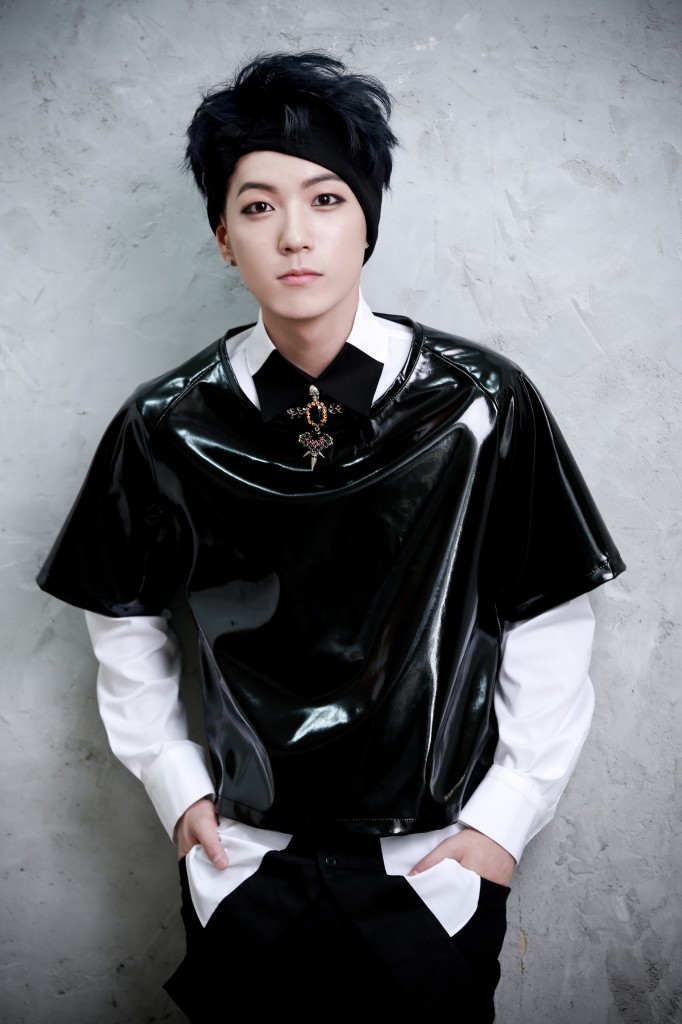 Have you had any working experience or any part time jobs before your debut?
Gun Min: Except helping out simple tasks in an English academy, I haven't had much experience.
Gook Min Pyo: I served in rice noodles restaurant; dish washed in buffets and worked in construction sites and demolition sites.
Benji: No part time jobs, but I did gigs as a violinist in quartets & orchestras.
J-Hoon: I have experience teaching kids the poppin dance genre at a street dance academy. And, I've worked part time at cafes and a cinema.
Hee Do: I've done part time work at a convenient store. The convenient store I worked in sold soft ice creams separately. And, I used to give out more ice creams if the customers were young kids.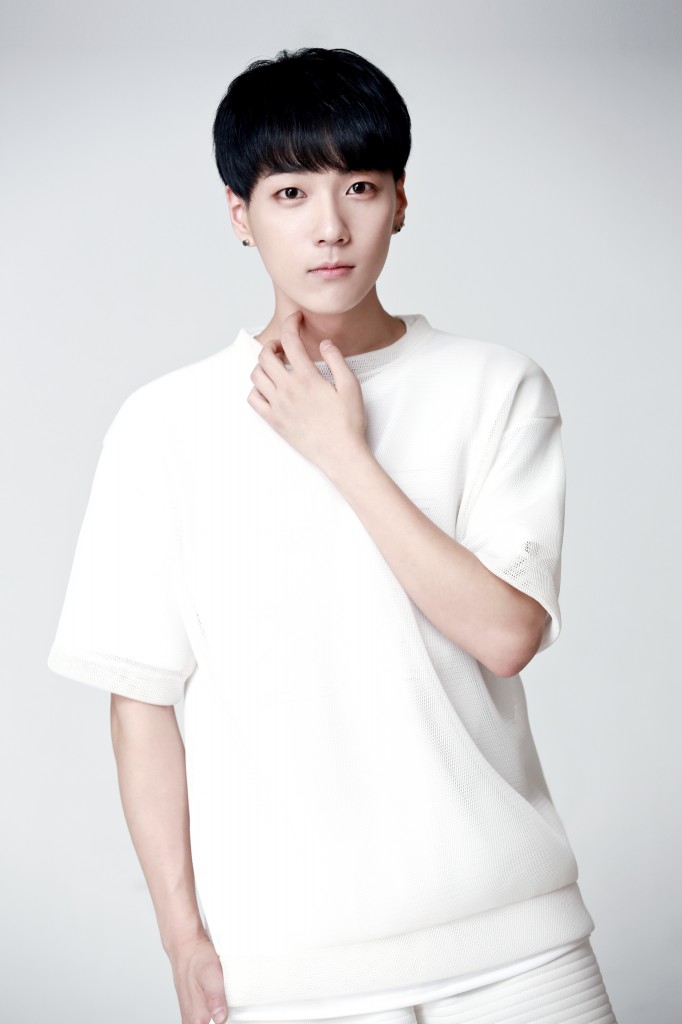 What color do you think describes you the best?
Gun Min: I like the color purple, but I think I suit black the best.
Gook Min Pyo: I think I suit colorless colors the most. My wardrobe is mostly of white, grey and black clothes.
Benji: Red!!
J-Hoon: I have quite a bright skin tone, so I think I suit white or black which contradicts it.
Hee Do: I think I suit bright colors because I have a dark skin color. I would describe myself as the color light purple. It's a color you get drawn to the more you look at it.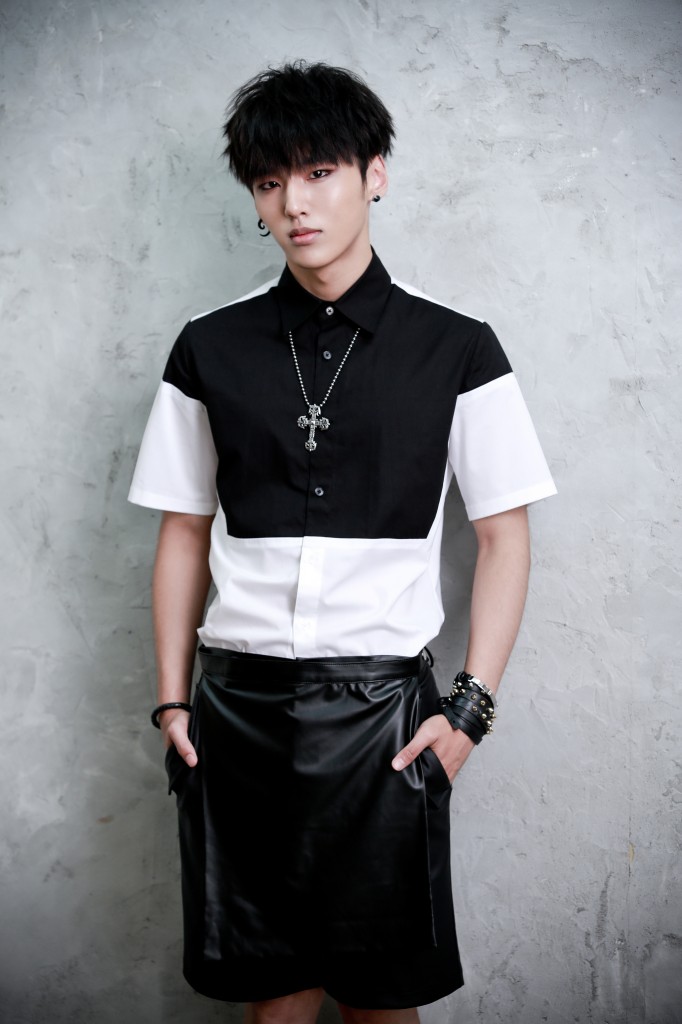 Could you tell us about your ideal person?
Gun Min: I haven't got a set ideal, but when I see someone in purple I keep getting to look at her.
Gook Min Pyo: Someone who has a broader mind, who is thoughtful and deep.
Benji: I like girls who have musical abilities. Also, dancers are very cool in my opinion
J-Hoon: My ideal is someone who smiles at me a lot and whom I can communicate well with.
Hee Do: Someone who is cute and suits hoodies well.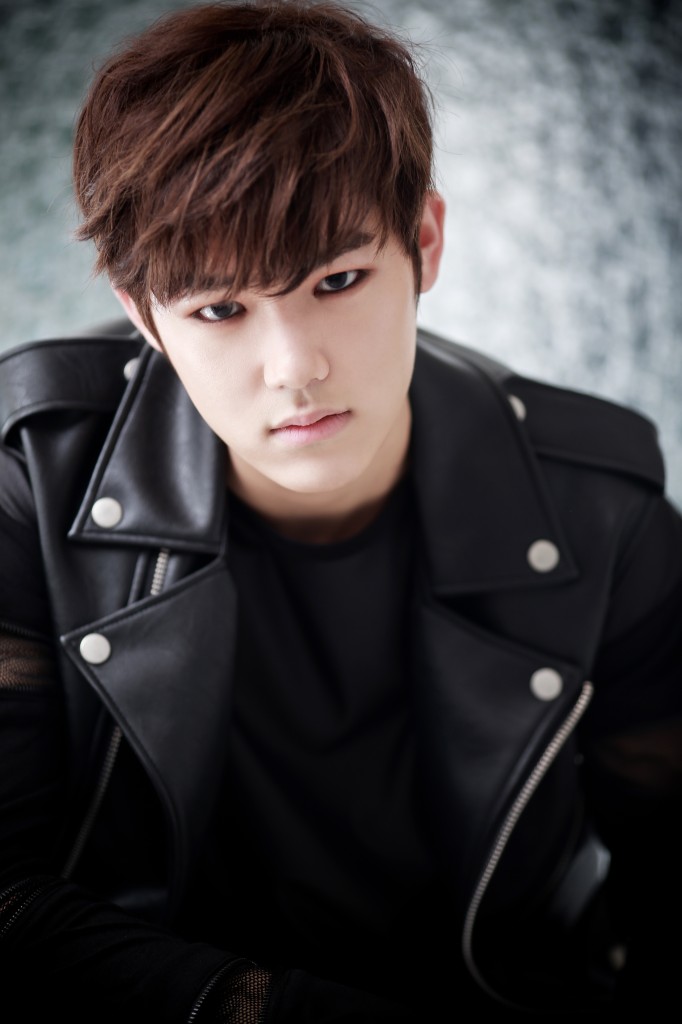 What kind of music or genre do you normally listen to and, which artists do you admire?
Gun Min: I enjoy listening to hip hop or R&B. I respect artists who are in that genre Chris Brown, Ne-yo and Taeyang sunbaenim I respect out of Korean artists.
Gook Min Pyo: Before I used to listen to a lot of Hip hop music. I listen to a lot of Korean indie artists and these days I'm trying to listen to a lot of music from different countries.
Benji: Right now I'm really into Hip Hop, but my musical tastes change once in a while. I really am inspired by artists like Usher, Justin Timberlake and Michael Jackson.
J-Hoon: I enjoy R&B and ballads. I respect song-writer Jung Key Kim and Brown Eyed Soul sunbaenims.
Hee Do: I am really into Hip hop and really like indie band music as well. I like listening to most songs you can hear easily playing in coffee shops normally.
Do you have any hobbies & personal interests?
Gun Min: I like games and watching movies, but I like to watch dance or live performances on video when I have free time.
Gook Min Pyo: I like to draw. And, I like to get my inspiration from animals, patterns, tattoos and such.
Benji: Food, cooking, composing, fashion.
J-Hoon: My hobby is watching movies. My interest is checking out new movies and the actors, but these days it's a pity I can't watch any movies, because of work.
Hee Do: Of course, I like to watch movies and listen to music. I also, love eating good food. I used to enjoy watching animation, but nowadays I don't get to do that much.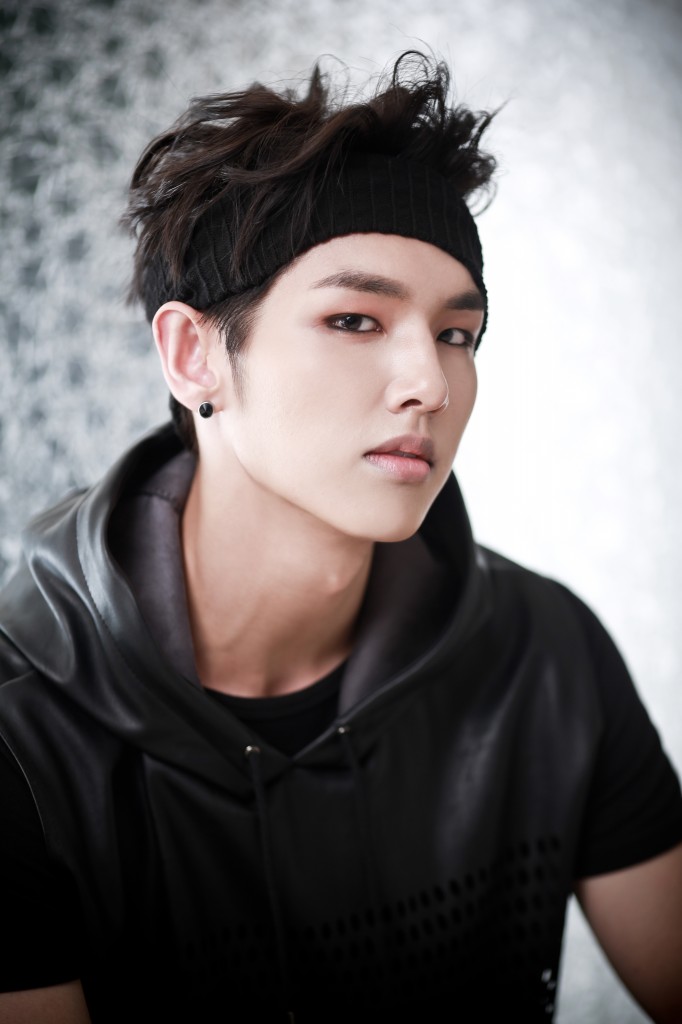 Where would you like to travel in the world the most?
Gun Min: I want to visit New Zealand. When I was younger I saw on TV the beautiful beaches in New Zealand that had emerald lighted sea, so I really want to go there.
Gook Min Pyo: My aunt has visited England and has told me stories about the place, so that is why I want to visit there.
Benji: I really want to visit Hawaii some day and also Paris.
J-Hoon: I want to visit America. Especially go to the New York Times Square.
Hee Do: I want to go visit Europe. I will later when I can. I want to get to experience the architecture, food and the culture that is different to Korea. And, I want to visit Australia and see the wide prairie and the natural environment.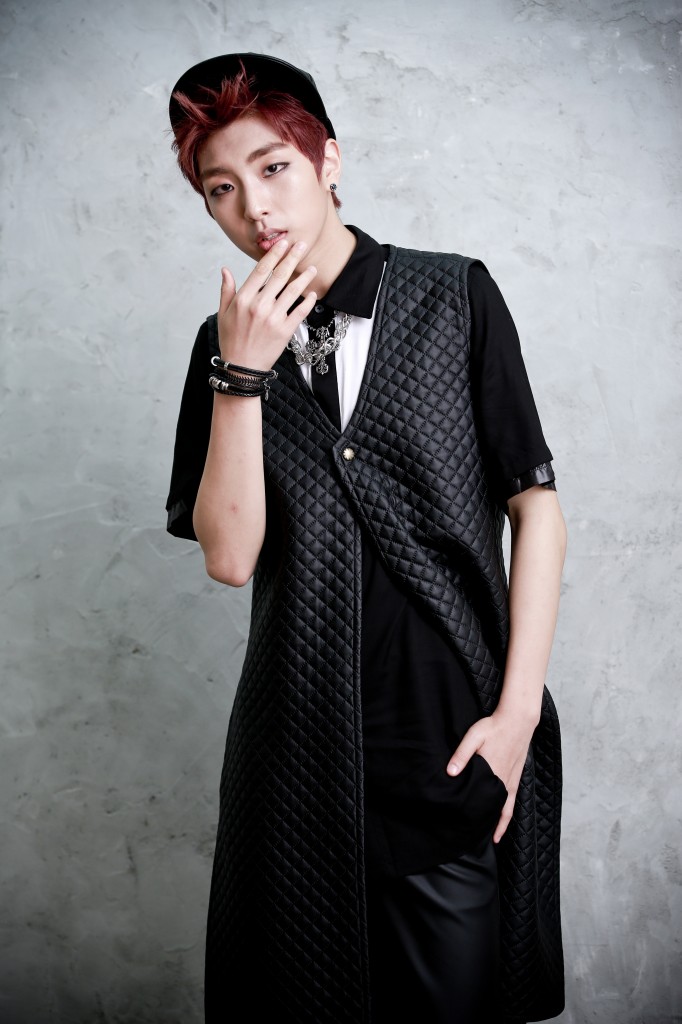 What is your favorite movie of all time that you'd recommend to the fans?
Gun Min: I want to recommend a movie called 'Life of fire'. I think I've seen it 5 times, but I wanna watch it again. I really enjoyed watching it, because the movie gave me a feeling of getting out of the reality.
Gook Min Pyo: I wanna recommend the "Iron Men" series. It's probably the first time I've ever watched the same movie 3 times.
Benji: "The Usual Suspects".
J-Hoon: The most recent movie I saw was called "Edge of tomorrow". The story was so good and the actors performed greatly, so I recall watching the movie really enjoying it.
Hee Do: I like movies that have a twist. I enjoyed watching "Inception," "Shutter Island" and others. I would recommend the movie "Triangle".
How do you relieve stress and maintain a healthy lifestyle?
Gun Min: I take a lot of medicines and health products, but I can't be bothered and forget to take them sometimes. I like doing sports, so when we are on schedule, I work out briefly before heading to bed.
Gook Min Pyo: By always eating well and eating diverse foods. I do stretching before getting to sleep. And, I think it helps to overcome fatigue.
Benji: Listening music or writing song lyrics. Drink lots of yoghurt for good digestion and take occasional cold showers.
J-Hoon: I usually just sleep a lot and drink coffee in a café to maintain my mental health.
Hee Do: I like going to saunas, but I can't go that often, because of our schedule. I like to sit at a café and listen to songs to release stress. For my health, I take the vitamins and protein shake my mother sends me.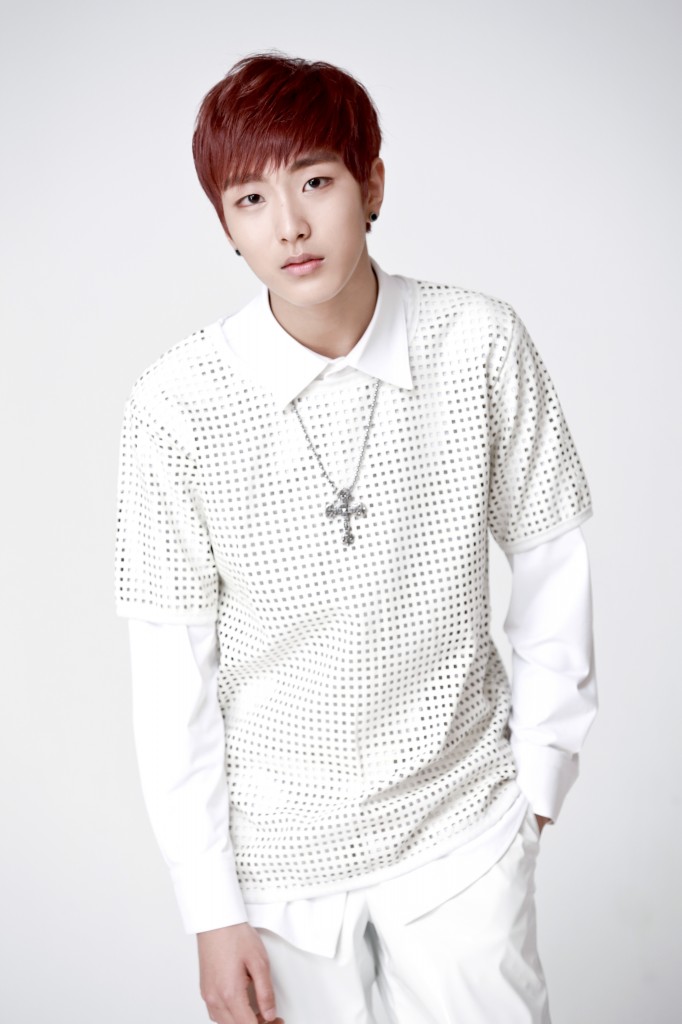 How many hours do you get training daily?
Gun Min: The days we don't have any broadcasting schedules, we train for 12 to 14 hours a day. I think we train during the hours except for the time taken for dinner and the time for sleep.
Gook Min Pyo: We train for 12 hours at least I think.
Benji: 12+ hours a day usually. I like to sing/rap more than dance, so I practice that more.
J-Hoon: It seems we train for 12 to 14 hours out of the 24 hours we have a day. Of course, we rest in between training since it will be unreasonable to train continuously during that time.
Hee Do: We train for 12 to 14 hours on average. We are doing what we like doing so it isn't hard or tiring and don't feel the time is passing.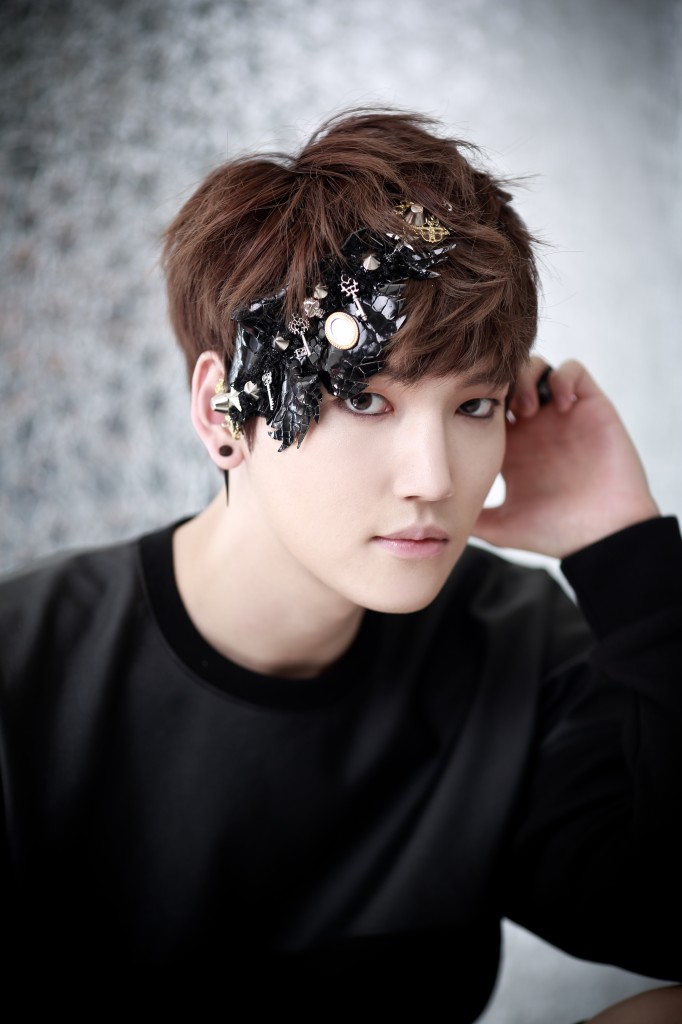 What song do you sing the most often when you go to noraebang?
Gun Min: I haven't been to the noraebang since middle school, but I remember singing Kim Dongryul sunbaenim's 'Truth in wine'.
Gook Min Pyo: "The Way To Me" by Sung Si Kyung sunbaenim.
Benji: G-Dragon – "Crayon"
J-Hoon: Crush – "Sometimes" / Jung key – "Truth"/ Chungki/ Jung Key – "Get To Forget".
Hee Do: Yoon Dohyun sunbaenim's "Sending You".
What are you the most good at or the most proud of?
Gun Min: I was always proud of my good looking fingers. They're long and thin…I regret not having learned to play the piano.
Gook Min Pyo: Rapping and illustration.
Benji: My ears! a.k.a, my listening ability.
J-Hoon: I'm good at freestyle dancing. I am able to dance to whatever song that is played.
Hee Do: Sitting down and doing the computer for a long time!!! I'm just kidding. I am able to impersonate a few voices really well.
Who do you most respect in the world?
Gun Min: My parents. I think it will be really tough for me, if I have a son like myself later on. I respect my parents who raised me the most.
Gook Min Pyo: My mother. She's someone I love and respect the most.
Benji: My parents! They're the best people ever.
J-Hoon: I respect my parents the most, because they went through a lot to raise me, so I always have gratitude for them.
Hee Do: Abraham Lincoln. I read his biography when I was younger and it was very inspiring.
What kind of activities do you want to do in the States?
Gun Min: A concert held in the U.S! I really want that to happen later on. Of course, later on would mean when we are out with a better song when a lot of people really like us.
Gook Min Pyo: I want to visit Benji bro's home. I want to walk the street in America and go see musicals, performances and etc.
Benji: I want to go on a national music concert and food tour.
J-Hoon: I really want to do a concert and although I'm not very good at English, I want to communicate with our fans through signing events, etc.
Hee Do: What I really want with our own concert, but would also really want a K-pop concert with our senior singers.
What are your plans and goals for the future?
Gook Min Pyo: I'd like people to know more about B.I.G and our diverse music and performance not only in Korea, but worldwide.
Benji: Make good music & good memories. I want B.I.G to become respected as artists.
J-Hoon: Firstly, I'd like to work hard on our first single "Hello" and when that is done whilst doing the preparation on the next album, I'd like to work on my personal abilities and shoot a street dance video.
Hee Do: Since our debut song is about introducing Korea, we'll let people know about Korea through our activities. And, we'd like to let our group, B.I.G become known to the K-pop fans across the world.
Could you say 'Hello' to the fans in the U.S and other countries?
Gun Min: We'd really like to one day visit America and perform there. We will try our hardest, so that day comes sooner. Please, wait for us and thank you!
Gook Min Pyo: Please, show a lot of interest and love on what we do. Thank you.
Benji: Hi! I'm Benji! Please, look forward to our new music and thank you all for your support!
J-Hoon: We promise to hold our stage oversees soon and show you our group's diverse side through various areas of our activities. Thank you.
Hee Do: Thank you very much everyone for your interest, support and advice. B.I.G will always try to show you our great side. Please, keep your eyes on us
7 responses to "Say 'Annyeonghasaeyo! -Hello!' to B.I.G…"
Related Articles