We're back with the sixth edition of our popular series! Thanks to your response, we have discovered many more celebrities to include in our database.
Back in 2018, 2019, and earlier in 2022 , Kcrush published articles about biracial celebrities with Asian backgrounds. We're revisiting those articles and including more celebrities that have Asian backgrounds. Of course, we encourage our readers to share others we may have missed!

Anna Shay
Bling Empire (which was recently canceled) star and heiress Anna Shay is of Japanese, Russian, and American descent. Shay's mother, Ai Oizumi, is Japanese-Russian, while her father is from Chicago. Shay is the daughter of billionaires, her parents having developed their wealth through the arms and defense trade since 1955.
Shay, who is a fan favorite on Bling Empire, has had an interesting, quirky life. She once managed a Cuban salsa band and learned Spanish so she could help them. When she was younger, she and three of her friends were robbed, but the robbers only took her friends' wallets. She called them back and gave them her wallet because "three girls equals three wallets." She also has nine golden retrievers and discovered Target was a store in 2019. Shay's also been married four times and enjoys doing home DIY projects. Shay's also known for her sense of humor and propensity to give back.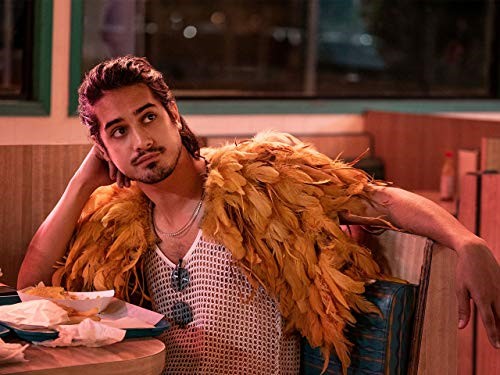 Avan Jogia
Actor, writer, director and musician Avan Jogia is British Indian Gujarati on his father's side and English, German, and Welsh on his mother's side.
Best known as playing Beck Olivier on the Nickelodeon show Victorious, Jogia has held roles in Twisted, Tut, Ghost Wars, Now Apocalypse, Zombieland: Double Tap, and Resident Evil: Welcome to Raccoon City among other film and TV credits. Jogia's music credits include pairing with his brother, Ketan Jogia, as part of the band Saint Ivory. Jogia also authored Mixed Feelings, a book about growing up with a mixed-race identify.
Jogia is also the co-founder of Straight but Not Narrow, an online LGBT community that encourages teens and adults to share perspectives on LGBT matters.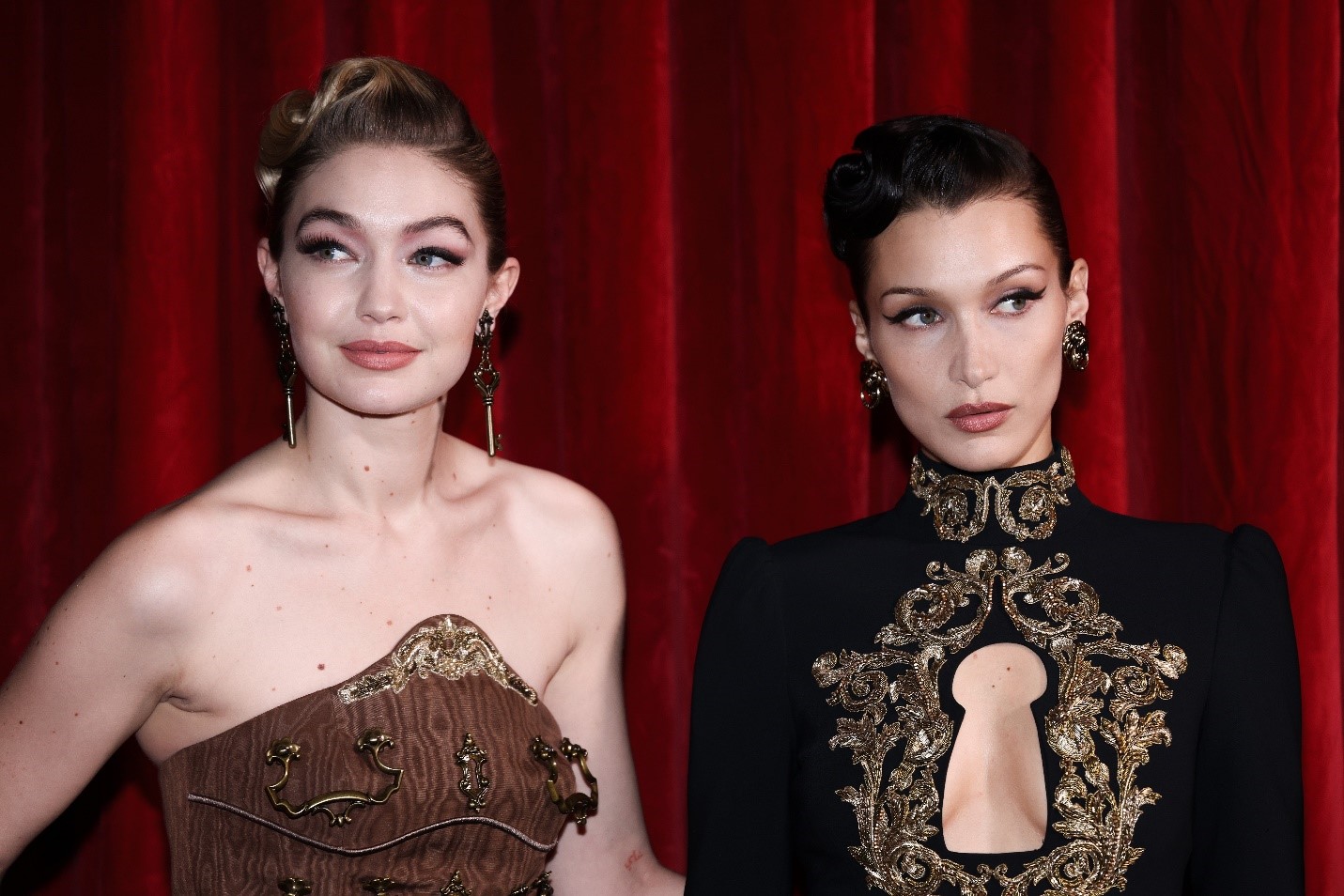 Bella and Gigi Hadid
Models Bella and Gigi Hadid are Palestinian Jordanian thanks to their father, Mohamed Hadid, and Dutch on mother Yolanda Hadid's side.
Bella Hadid is 2022's British Fashion Council's Model of the Year. She is also on Time Magazine's top 100 influential people list for 2023. She is also the co-founder of Kin Euphorics, a nonalcoholic adaptogenic beverage brand.
Gigi Hadid was 2016's British Fashion Council's International Model of the Year.  Gigi also dabbles in singing and television work, having provided background vocals on Josh Groban's Noël Christmas album and has appeared on the television shows MasterChef, RuPaul's Drag Race, Beat Bobby Flay, and Next in Fashion. She's also appeared in several music videos including Taylor Swift's "Bad Blood," Cody Simpson's "Surfboard" and "Flower," Halsey's "Gasoline," DNCE's "Cake By the Ocean" (which she also directed), and Zayn Malik's "Pillowtalk." She and Malik also have a daughter together.
Bella and Gigi also have a younger brother, Anwar, who is a director and model. They also have older half-siblings, Marielle and Alana, from their father's first marriage.
Camden Pulkinen
American figure skater Camden Pulkinen is Finnish-French and Thai.
Pulkinen began figure skating in 2005. In 2018 and 2019 as a junior, he set two short program world records at the 2018 JGP Czech Republic and 2019 World Junior Championships, respectively. At the senior level, Pulkinen is the 2022 CS U.S. Classic bronze medalist and the 2022 CS Golden Spin of Zagreb gold medalist.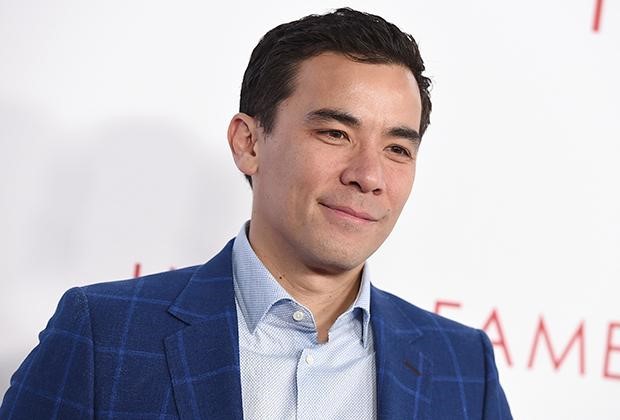 Conrad Ricomora
American actor Conrad Ricomora sports Filipino, German, and Irish heritages.
While Ricomora is primarily active on the theatre circuit, he has appeared on television and film over the years. His film credits include roles in The Light of the Moon, Over the Moon, and Fire Island, while his TV credits include roles in How to Get Away with Murder and The Resident.
Ricomora is openly gay and has been awarded the Visibility Award by the Human Rights Campaign in 2016. He's also been nominated for several theatre awards including two Lucille Lortel Awards for Outstanding Lead Actor in a Musical for his portrayals of Ninoy Aquino in Here Lies Love and Xue Xing in Soft Power and two Best Musical Theater Album, Principal Soloist awards for The King and I and Soft Power.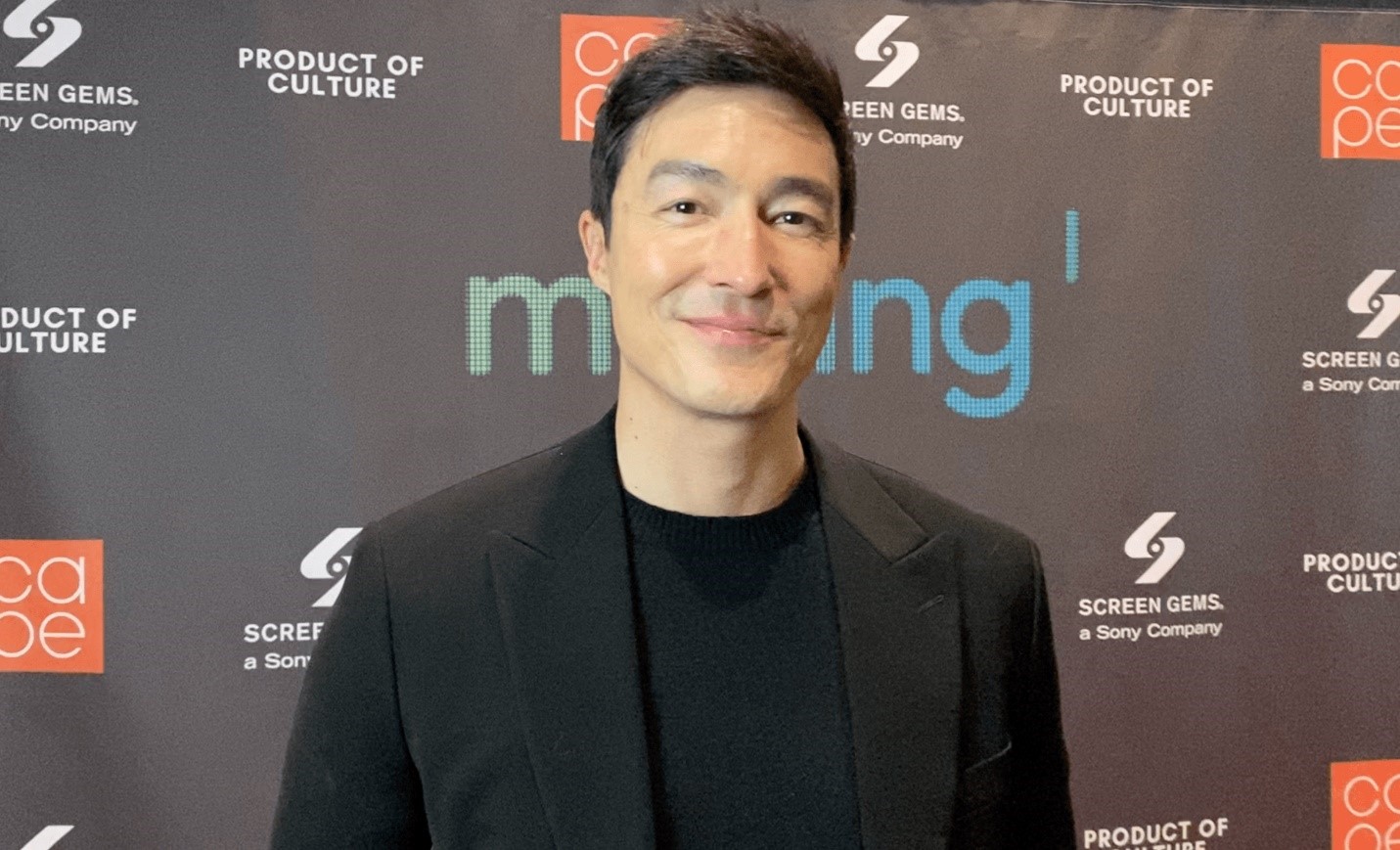 Daniel Henney
Actor, model, and perennial heartthrob Daniel Henney is of South Korean and American and British descent.
The former Criminal Minds star is active in both the United States and South Korea. In South Korea, he's known for his roles as Dr. Henry Kim in 2005's My Lovely Sam Soon, Philip in Spring Waltz (2006), Robin in Seducing Mr. Perfect (2006), and James in My Father (2007). In the United States, he's held roles in The Fugitive: Plan B and Three Rivers, and he is the voice behind Big Hero 6's Tadashi Hamada. He currently stars in Amazon's The Wheel of Time as Lan Mandragoran.
Between 2005-2022, Henney's been nominated for several South Korean drama and film awards for his roles in My Lovely Sam Soon, My Father, and Confidential Assignment 2: International.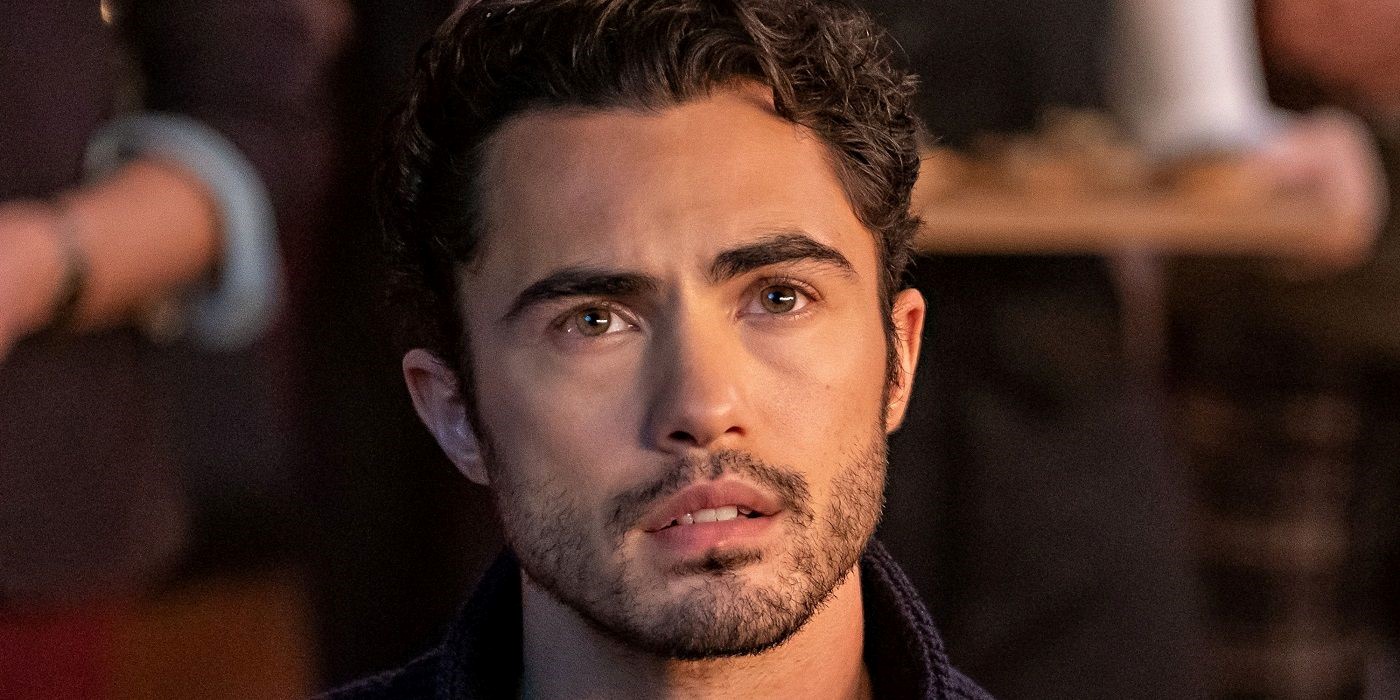 Darren Barnet
Of Swedish and Japanese descent on his mother's side and Cherokee and German descent on his father's side, Darren Barnet made his acting debut in 2017. The grandson of swing musician Charlie Barnet, Barnet has always wanted to be an actor, but didn't seriously pursue the career until college where he dabbled in plays and short films.
Barnet is known best for his role as Paxton Hall-Yoshida in Netflix's Never Have I Ever. However, fans of the NBC show This is Us may recognize Barnet as young Jack Pearson!
Since Never Have I Ever, Barnet's acting career has taken off. He's set to have roles in the upcoming films Gran Turismo, Apophenia, and Road House. He's also set to lend his voice to the Netflix anime series Blue Eye Samurai.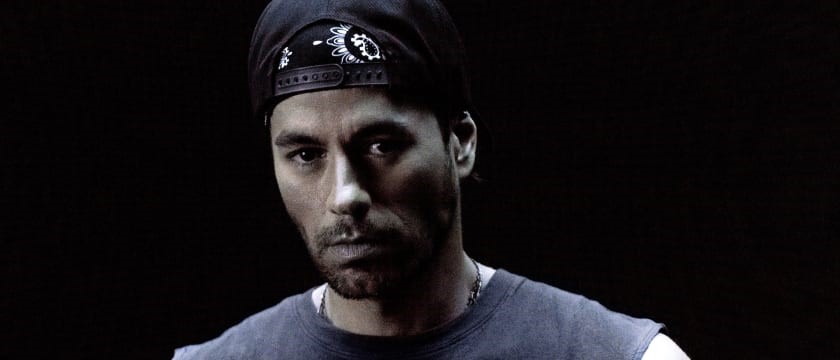 Enrique Iglesias
In the 1990s and early 2000s, Enrique Iglesias was, arguably, one of the biggest music stars. The son of Spanish singer Julio Iglesias, music is in his blood. However, on his mother's side, acting is the dominant trait! Iglesias' mother is Spanish-Filipina journalist and socialite Isabel Preysler, whose aunt is Filipina-American actress Neile Adams, who was Steve McQueen's first wife.
When Iglesias started his music career, he did not want to advance his career using his father's name. When he promoted his demos in the 1990s, he went by the name Julio Martinez among other names. In 1995, Iglesias' self-titled Spanish album was released, selling over half a million copies, kickstarting his career and overall recognition in the United States, Mexico, and Europe. Each subsequent album in the 1990s helped bolster his career to where his music was used on Spanish soaps while earning awards along the way.
From 2000-2004, Iglesias' career blossomed thanks to popularity of "Bailamos," "Rhythm Divine," "Can I Have This Kiss Forever," "Be with You," "Hero," and "Escape," all of which played on heavy rotation on MTV and VH1, especially the popular music show Total Request Live. Iglesias' performance during Super Bowl XXXIV, which also had performances from Christina Aguilera, Phil Collins, and Toni Braxton, also furthered his popularity in the United States.
Since 2004, Iglesias has been a force in the global music industry. However, in 2021, he signaled he would stop releasing albums starting with Final: Part 1. Final: Part 2 has yet to be released.
In addition to music, Iglesias has done some acting in the mid-2000s, appearing on Two and a Half Men, How I Met Your Mother, and Once Upon a Time in Mexico.
Since 2001, Iglesias has been romantically involved with Russian tennis player Anna Kournikova. They have three children together: Fraternal twins and a daughter.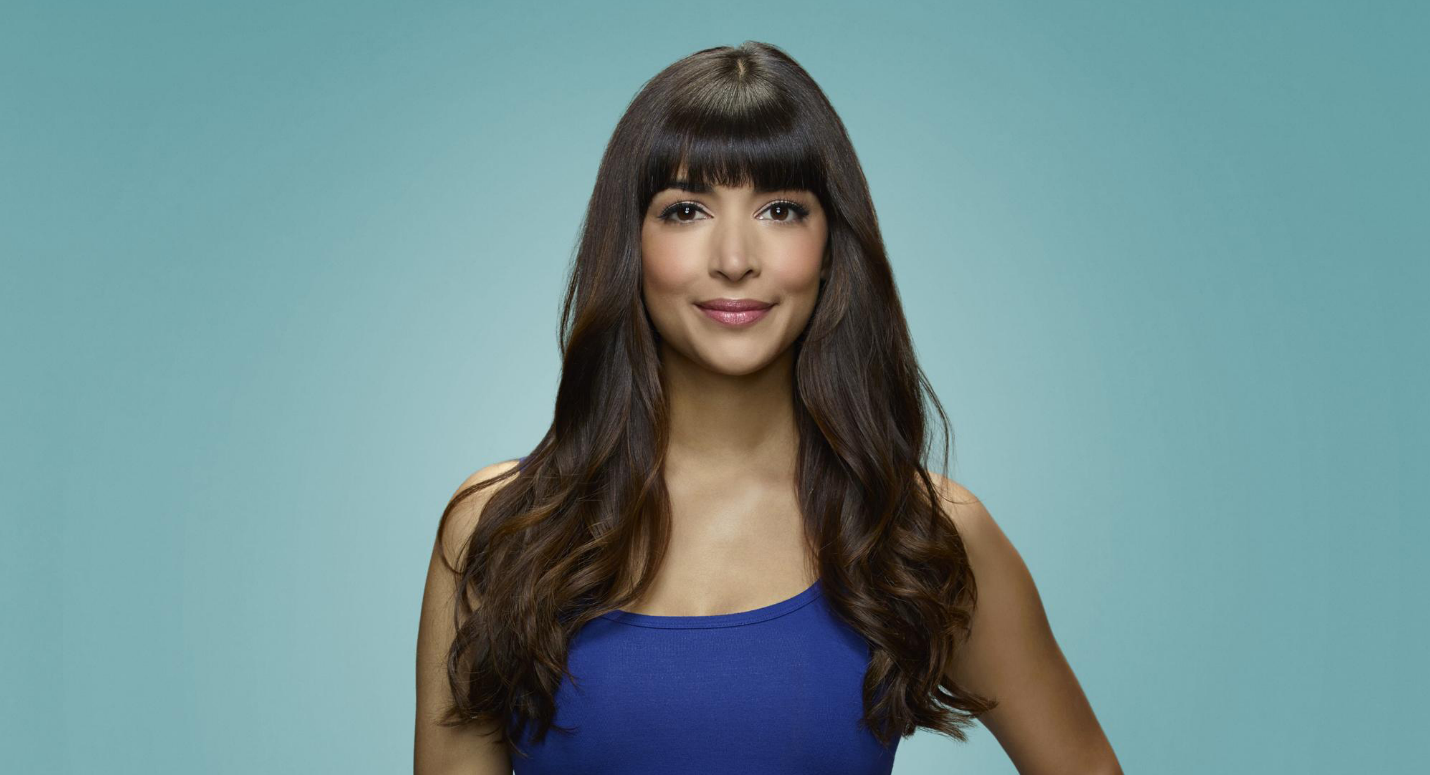 Hannah Simone
British-Canadian actress, VJ, and television personality Hannah Simone is of Indian, Greek Cypriot, German, and Italian descent. The New Girl actress spent her childhood globetrotting, having spent time in Calgary (Alberta, Canada), Cyprus, New Delhi, and British Columbia.
As a teen, Simone was a model in Cyprus. Upon graduating from university, Simone was a show host on HGTV Canada before working as a VJ on MuchMusic. She then moved to Los Angeles where she was a cohost of SYFY's WCG Ultimate Gamer before landing the role of Cece on New Girl.
Between 2005-2023, Simone's held several television and film roles. From 2020-22, she voiced Pinky on Mira, Royal Detective. She also plays Sam on Not Dead Yet.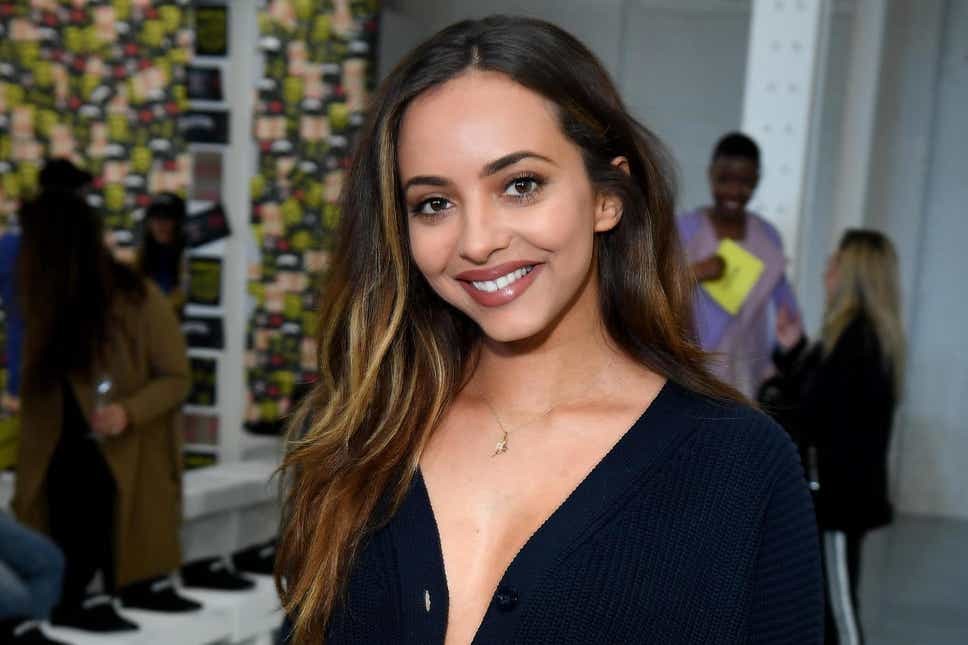 Jade Thirlwall
English singer and songwriter Jade Thirlwall is of Yemeni, Egyptian, and English descent.
While known as a member of Little Mix, Thirlwall has impressive credits as a songwriter for TWICE, Nayeon, Britney Spears, and Iggy Azalea. As a member of Little Mix, Thirlwall has almost 20 top-ten singles (five singles ranked number one) and six top-five albums on the UK music charts. Since 2022, she's signed as a soloist with RCA Records while Little Mix is on hiatus.
Thirlwall initially auditioned for The X Factor UK in 2008. She was eliminated during the boot camp stage, but unsuccessfully tried the show again in 2010. She tried again in 2011, making it to the boot camp stage before failing a challenge and being placed in the group Orion. After being eliminated again, she, along with the other future Little Mix members, were called back to be in the group Rhythmix, later renamed Little Mix.  They were ultimately the first, and so far only, girl group to win The X Factor UK.
Thirlwall is also an LGBTQA+ advocate, working as an ambassador for Stonewall, an LGBT advocacy charity. Her social activism activities include fighting against transgender conversion therapy and supporting Black Lives Matter. In 2021, Gay Times awarded Thirlwall with Honour for Allyship because of her charity work.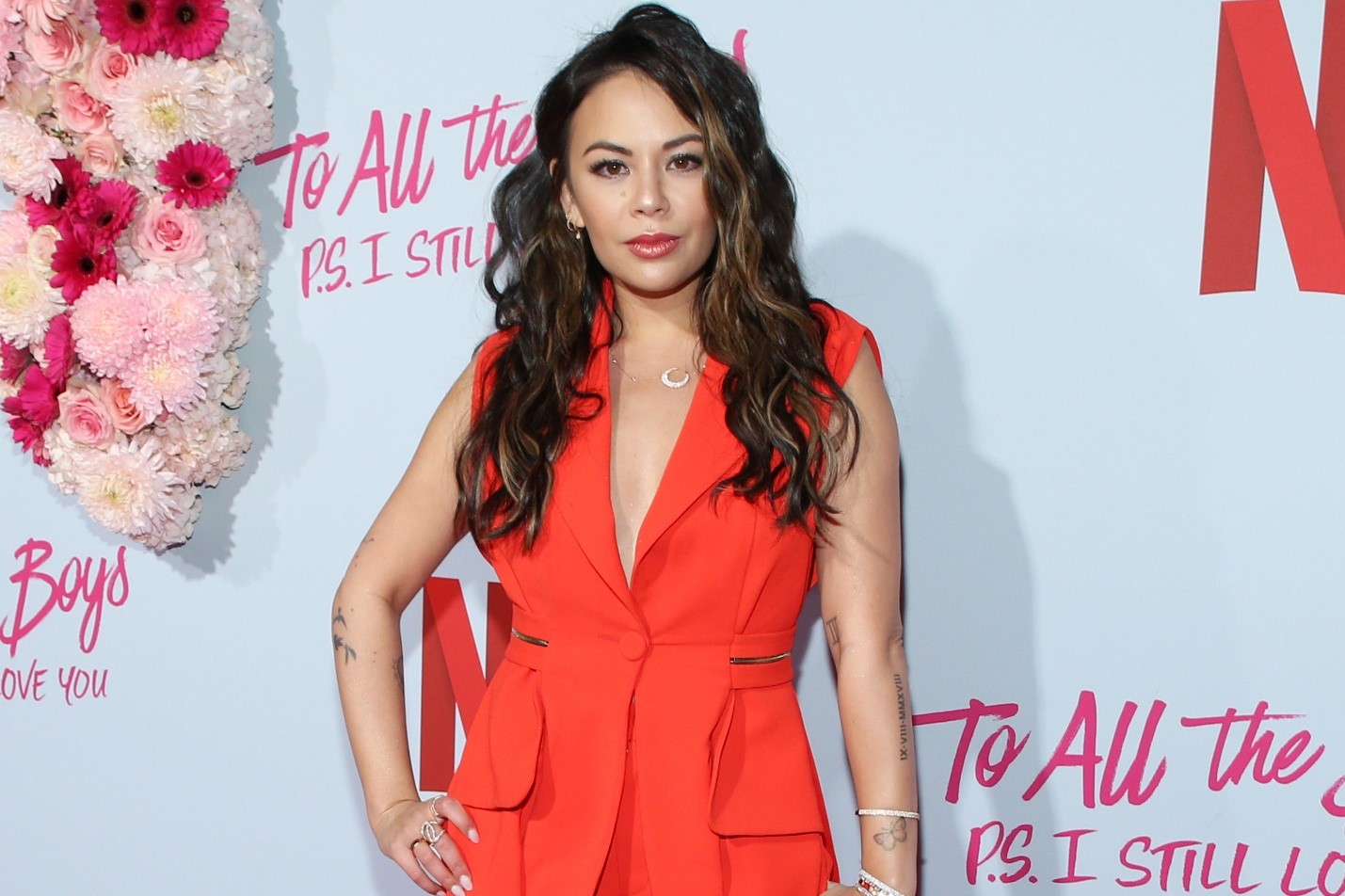 Janel Parrish
Singer, songwriter, and actress Janel Parrish has Han Chinese roots on her mother's side. The Hawaiian-born Pretty Little Liars star is also German, Irish, and English on her dad's side.
Parrish is a familiar face in the TV, film, and theatre spheres, having appeared in To All the Boys series (Margot Covey) and Les Misérables (young Cosette). She's also known for her roles in Bratz (Jade), High School Possession (Lauren), and the 2017-18 production of Grease as Sandy. From 2009-2019, she's also released several singles as a singer. She was also a Dancing with the Stars contestant in 2014.
Parrish married chemical engineer Chris Long in 2016.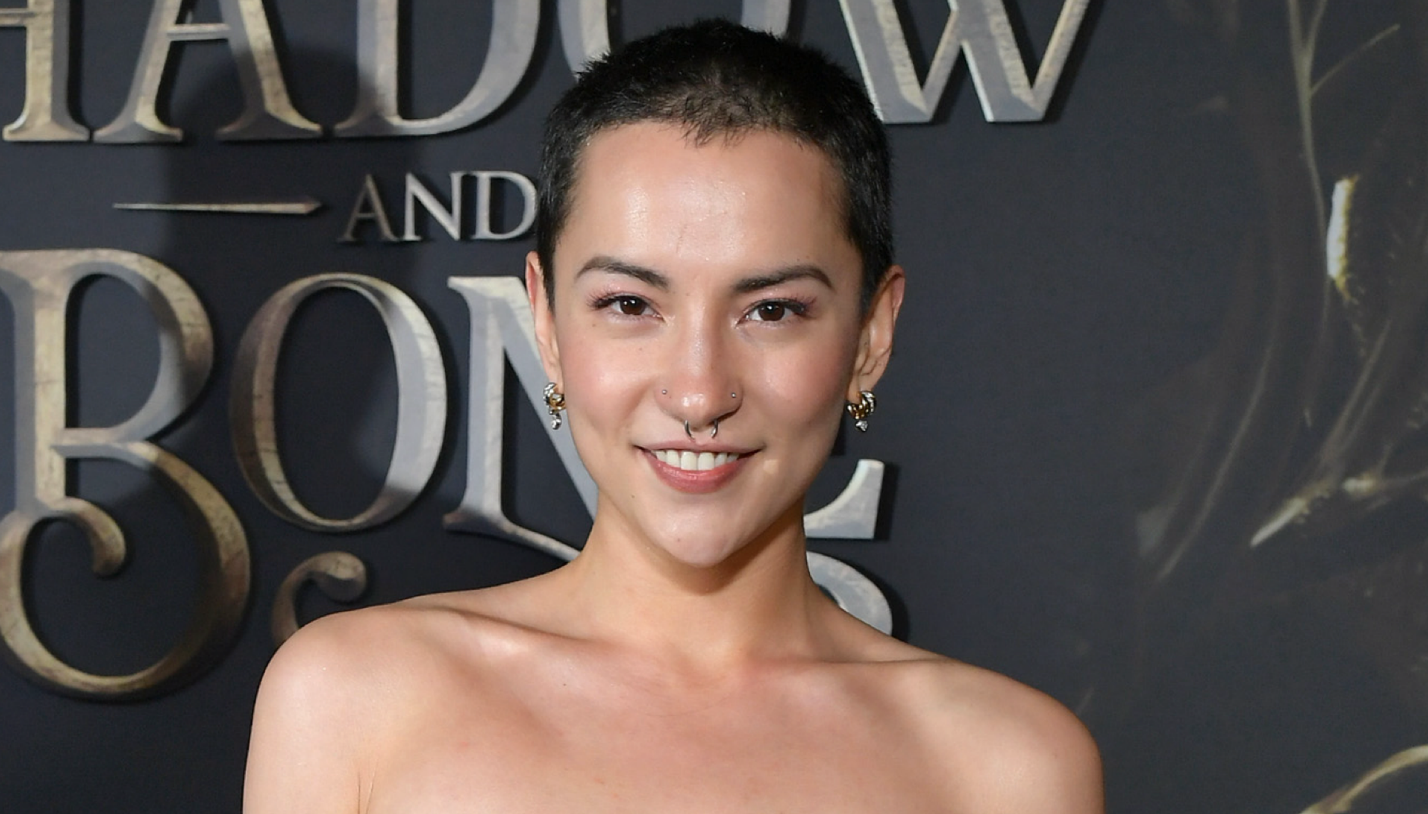 Jessie Mei Li
English actress Jessie Mei Li is English and Chinese. She is best known for her role as Alina Starkov in the Netflix series Shadow and Bone, but she also appeared in the film The Last Night in Soho. She also has roles in the upcoming series Havoc, Pork Scratchings, and Kukeri. She has been active on screen and stage since 2018.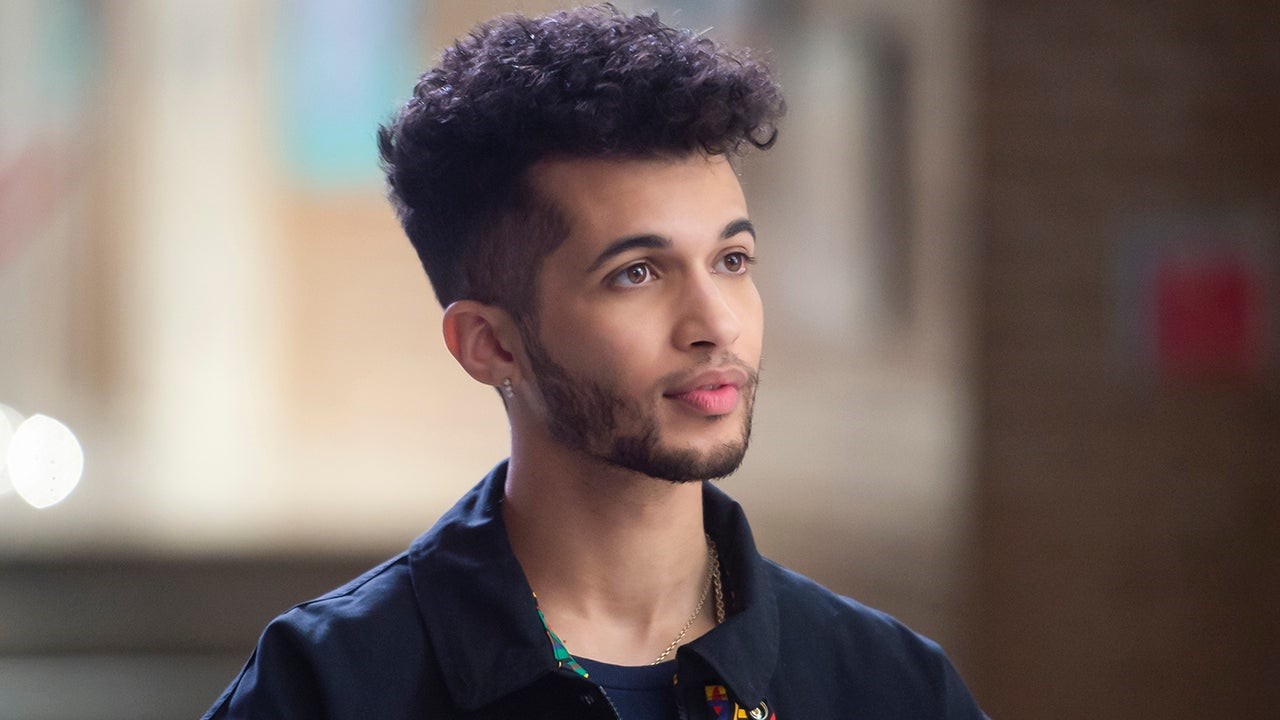 Jordan Fisher
Actor, singer, and dancer Jordan Fisher has a Cameroonian, South African, Cambodian, Tahitian, Italian, Nigerian, Greek, and Scandinavian background.
Fisher is active on stage and screen, having started his career in school productions and ultimately scouted while performing with the Red Mountain Theatre Company. He began appearing on TV in 2009 with roles on iCarly, The Hustler, The Secret Life of an American Teenager, and Liv and Maddie among many other notable television roles.  In 2014, his music career kicked off on Radio Disney before signing a record deal with Hollywood Records in 2015.
In film, he portrayed John Ambrose McClaren in To All the Boys I Loved Before: P.S I Still Love You, Robaire in Turning Red, and Aidan in Hello, Goodbye, And Everything in Between.
On stage, Fisher's appeared in Hamilton, Rent: Live, MJ the Musical, Sweeney Todd, and Dear Evan Hansen.
Jordan, who uses he/they pronouns, married his childhood sweetheart Ellie Woods in 2020. They welcomed their first child in 2022.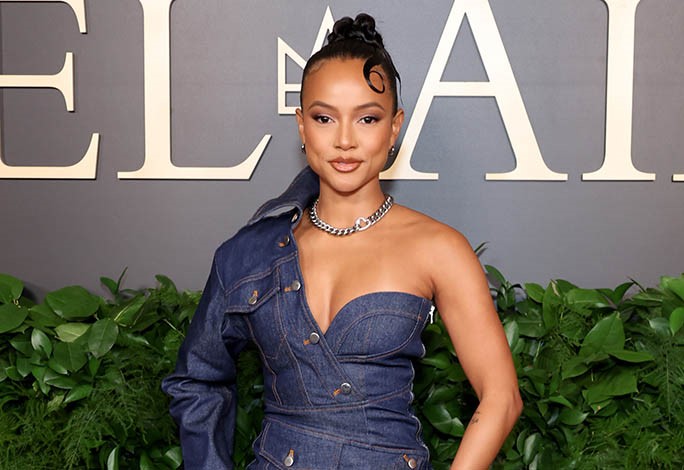 Karrueche Tran
American actress, model, and producer Karrueche Tran is African American and Vietnamese.
As a producer, Tran has won several awards including a Daytime Emmy for the online soap The Bay. She also received an acting Daytime Emmy for The Bay, making her the first person of Asian Pacific American descent to win a best actor/actress Emmy!
In addition to The Bay, Tran's held main cast roles in Vanity, Claws, and Games People Play. She's also held roles in the films PrXde and Child's Play among others.
On a personal level, Tran is also known for her contentious on-and-off relationship with singer Chris Brown, whom she had a five-year restraining order against beginning in 2017.
Is there anyone we may have missed? Let us know in the comments! Stay tuned for Part Seven coming soon!
Related:
—-Olivia Murray
#MixedRaceAsianCelebrities #BiracialCelebritiesWithAsianBackgrounds #AnnaShay #JapaneseRussianAmerican #kcrush #BlingEmpire #AvanJogia #BritishIndian #EastIndianActorAvanJogia #Twisted #Tut #GhostWars #NowApocalypse #ZombielandDoubleTap #ResidentEvilWelcometoRaccoonCity #BellaHadid #GigiHadid #CamdenPulkinen #kcrusharticle #ConradRicomora #DanielHenney #DarrenlBarret #EnriqueIglesias #HannahSimone #JadeThirlwall #JanelParrish #JessieMeiLi #JordanFisher #KarruecheTran #kcrushamericamagazine #AfricanAmericanVietnamese #Chineseactress #LittleMixMember
Related Articles