February is Black History Month, and it provides a chance to learn about and embrace black heritage and the various contributions made by black individuals throughout history. Of course, this includes Asians who are black.
With many Asian countries being largely homogenous, those who have mixed-race backgrounds may have difficulty gaining fame in their home countries, especially in the entertainment industry. On American soil, minorities, in general, still have mountains to climb in order to gain recognition from their majority peers. Of course, we at Kcrush believe all people should have a shot to achieve their goals and dreams, and we hope everyone will have a chance to do so as society continues to change.
In honor of Black History Month, we're calling attention to notable Black-Asian celebrities. Of course, this isn't a complete list, so we invite you to share your favorites in the comments and on Facebook!
Jhené Aiko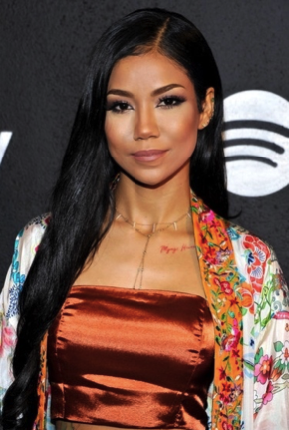 Jhené Aiko is an American singer and songwriter. Her mother is of Spanish, Dominican, and Japanese descent, while her father is of Native American, Jewish, German, and African-American descent.
Aiko's music career began when she was a contributing artist for American boyband B2K (1998-2004). From there, she appeared in several music videos and released mixtapes that feature Drake, Miguel, and Kanye West among others. On November 12, 2013, her debut EP Sail Out was released. The album debuted at number eight on the U.S. Billboard 200 chart.
Since Sail Out, Aiko released two studio albums, Souled Out (2014) and Tripped (2017), and a collaboration album, Twenty88 (2016) with Big Sean (as Twenty88). Each album performed well on Billboard music charts with Souled Out debuting at number three. In 2015, she earned three Grammy nominations for Best R&B Song ("The Worst"), Best Urban Contemporary Album (Sail Out), and Best Rap/Sung Collaboration ("Black Majik"- Common featuring Jhené Aiko). She also lent her voice to 2015's We Love Disney compilation album where she sang Alice in Wonderland's "In a World of My Own/Very Good Advice."
Aiko's sister, Jamila, is also a singer known as Mila J.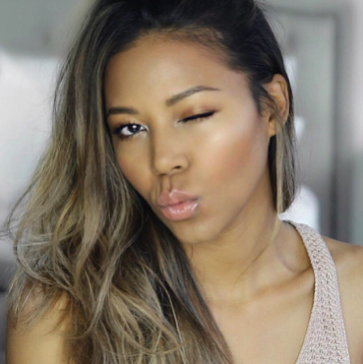 Amerie
Singer, songwriter, actress, and author Amerie is of South Korean and African-American descent. She debuted on the American music scene in 2002 with the track, "Why Don't We Fall in Love," which peaked at number twenty-three on the Billboard Hot 100 chart. In addition to being popular in the U.S, the song also topped Australian and U.K charts.
Since 2002, Amerie released four studio albums including 2018's After 4am, 11 music videos, 19 singles, one EP, and appeared on two soundtracks. Her albums All I Have and Touch have been certified Gold by the RIAA, while her song "1Thing" (2005) earned Platinum certification. In 2003, she won the Best R&B/Soul or Rap New Artist award at the Billboard Music Awards, and in 2005, she was awarded the Aretha Franklin Award for Entertainer of the Year by the Soul Train Lady of Soul Awards. In all, she's been nominated for 26 awards in her career.
In 2003, Amerie helped develop the teen lifestyle series The Center. In 2004, she made her acting debut in the film First Daughter. In 2009, she collaborated with 4Minute on the track "Heard 'Em All."
In 2011, she married Sony music executive LG Nicholson. The pair welcomed a son in May 2018.
Thelma Aoyama
Japanese, Afro-Trinidadian J-Pop and R&B artist Thelma Aoyama has been in the music industry since 2007. While her career has been quiet in recent years, Aoyama's music did make waves during her debut and peak. She's collaborated with several artists across Asia including BIGBANG's Taeyang, 4Minute, labelmate SoulJa, Taiwanese pop group Da Mouth, and fellow Japanese musician hide.
Two of Aoyama's most well-known tracks include SoulJa's "Koko ni Iru yo" (2007), a track where she was a featuring artist, and the answer-song, "Soba ni Iru ne" (2008) which featured SoulJa. The latter track earned certification in 2008's Guinness Book of World Records as the year's best-selling digital single in Japan with over two million downloads. By November 2008, the single had over 8.7 million downloads. In Japan, the song stayed in the top five on music charts for seven weeks and was one of Oricon's highest-selling singles by a female artist that year.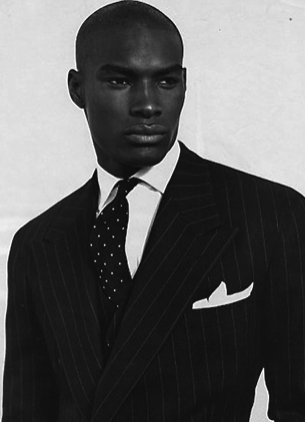 Tyson Beckford
Born to a Chinese-Jamaican mother and an Afro-Jamaican father, Tyson Beckford is best known as a Ralph Lauren Polo model and one of the first successful black models. He's also acted in several movies and TV shows including 2005's Into the Blue My Wife and Kids in 2002.
In the 1990s, Beckford was considered one of the world's most beautiful people. He appeared on the "Most Beautiful People" and "Hottest Hotties" lists for People Magazine and VH1, respectively. He also co-hosted and served as a judge on America and Australia's version of the TV show Make Me a Supermodel. In 2014, Vogue named him the "Greatest Male Model of All-Time."
In addition to acting and modeling, Beckford also serves as an ambassador for Kick 4 Life, an organization that uses soccer to reach disadvantaged youth in the African country of Lesotho.
Beckford survived a 2005 hit-and-run car accident, an event that he claims had a major effect on his spirituality. Beckford managed to exist his vehicle before it was engulfed in flames.
"I thought I was dead, actually. I thought I was dead… I think my body gave up, it didn't wanna move and I think that's where God came in and said, 'It's not your time,'" Beckford said in an interview with Oprah Winfrey.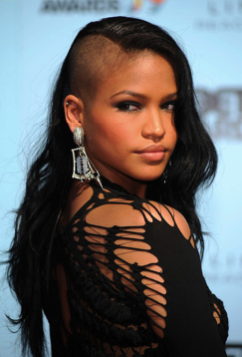 Cassie
Singer, model, dancer, and actress Cassie Ventura (known professionally as Cassie) is the daughter of a Filipino father and African-American, West Indian, and Mexican mother. She's been active in the entertainment industry since 2005.
Since 2016, she's released one album, one mixtape, 11 music videos, and 13 singles. Considered as an R&B and hip-hop artist, Cassie has collaborated with several different artists such as Jay-Z, Akron, Puff Daddy (also known as P-Diddy, with whom she had a long-term relationship that ended in 2018), Nicki Minaj, G-Eazy, and Lil Wayne. Her debut single, "Me & U" was certified Platinum by the RIAA in 2006.
As a model, Cassie is known as a trendsetter and is contributed as one of the influencers of the half-shaved hair trend that began in 2009.
As an actress, Cassie had roles in the films Step Up 2, The Perfect Match, and Honey 3: Dare to Dance. She also appeared on Empire as Haven Quinn.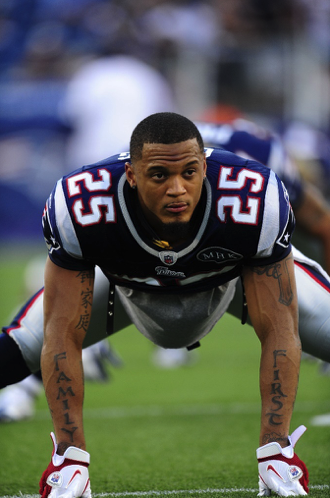 Patrick Chung
New England Patriots strong safety, Patrick Chung, is of Jamaican-Chinese descent. His mother, Sophia George-Chung is a Jamaican reggae artist, while his father, Ronald Chung, was a music producer.
Chung's NFL career started in 2009 with the New England Patriots. Except for 2013 when he played for the Philadelphia Eagles, Chung has always been a Patriot. In 2018, he was named one of the Patriot's team captains.
Chung has also been named a second-team All-American in 2007 and named a two-time first-team All-Pac-10 in 2007 and 2008 when he played college football at the University of Oregon.
During his tenure with the team, Chung has won three Super Bowls, including the 2019 Super Bowl where he unfortunately sustained a broken arm. The Patriots signed Chung until 2020, so there is still a chance for another Super Bowl.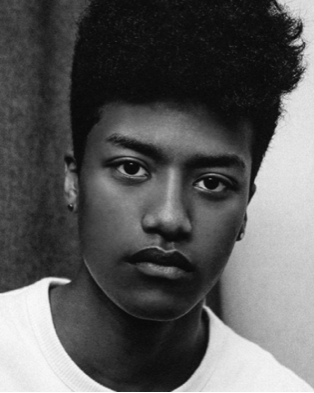 Han Hyun-Min
Time Magazine named Han Hyun-Min of 2017's "30 Most Influential Teens" and with good reason: Han is the first Korean model of African descent to appear on South Korean catwalks. The Nigerian-Korean model was discovered on Instagram, and after a meeting with an agent at a coffee shop, he was signed on the spot when he was 15-years-old!
"We met in Itaewon, actually, at Holly's coffee shop," Han told Vogue. "They had me walk there; I walked, and the moment they saw me move, they signed me."
Han is mostly self-taught when it comes to modeling, claiming that he learned how to "model-walk" by watching YouTube videos.
While he is making strides in the modeling world, he states he still faces prejudice when looking for modeling jobs. "Because my skin is different, some designers and brands won't really use me," Han told Vogue. "But rather than leaving, I want to work harder—being Han Hyun Min and building my own unique charm is important to me."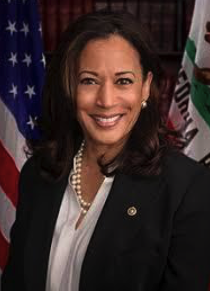 Kamala Harris
Attorney and politician Kamala Harris is California's third female U.S Senator and the first of Jamaican or Indian descent. Since 2017, Harris has served alongside Dianne Feinstein as a junior U.S. Senator. From 2011-2017, she was the 32nd Attorney
General of California. She was also San Francisco's 27th District Attorney (2004-2011).
Harris is known as a supporter of sanctuary cities, Medicare-for-All, the legalization of recreational marijuana, and she is known as one of the Senators who voted for passing the DREAM Act. She also Environmental Justice Unit in the San Francisco District Attorney's Office. As a member of the U.S. Senate, she co-sponsored the Equality Act; she's a supporter of the LGBTQA+ community.
Harris' siblings also have high-profile roles. Her sister, Maya Harris, is a political analyst on MSNBC, while her brother-in-law, Tony West, is the General Counsel of Uber and a former U.S. Justice Department senior official.
Harris also wrote a book titled The Truths We Hold: An American Journey.
On January 21, 2019, Harris, a Democrat, announced she will be running for President for the 2020 United States Presidential election.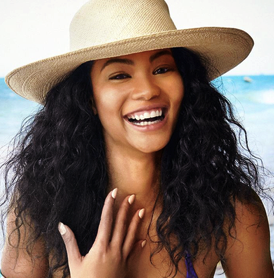 Chanel Iman
Chanel Iman is an American supermodel who has a Korean-African-American mother and an African-American father.
Iman's career started when she was 12-years-old. She started off a child model before winning third place in Ford's Supermodel of the World contest in 2006. After signing with Ford Models, Iman's modeling career took off. She's been featured in several Allure and Vanity Fair spreads globally, and she's appeared in ad campaigns for Dolce & Gabbana, Ralph Lauren, DKNY, Saks Fifth Avenue, Lord & Taylor, and Dennis Basso among other fashion designers. On the catwalk, she's walked for Burberry, Gucci, Versace, Yves Saint Laurent, Hermés, Louis Vuitton, and Alexander McQueen.
Iman is also one of Victoria Secret's famous "angels," a role she was given in 2010. She's been modeling with the company since 2009.
Vogue magazine in France has named Iman as one of the top 30 models of the 2000s, a role her résumé certainly supports!
Iman also had an exciting 2018. She married New York Giants wide receiver Sterling Shepherd in March and welcomed daughter, Cali Clay, in August.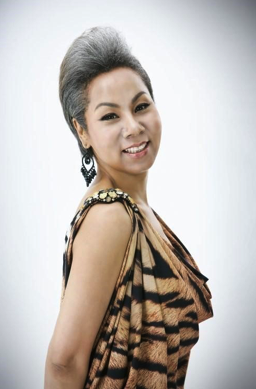 Insooni
Born to a South Korean mother and an African-American father, Insooni (Kim In-soon) has been a popular musician since the late 1970s and is considered a legend in the Korean music world. While she's classified as an R&B singer and known as the "Tina Turner of South Korea," Insooni has also dabbled in Contemporary Christian music.
Insooni's road to success wasn't easy, especially since she was born in a time when mixed race people weren't as accepted in Korea. Insooni states she had trouble throughout her school career due to her mixed-race status. As a result, she only has a middle school education as she opted to not complete high school. At one time, she wanted to be a nurse.
However, her singing career worked out for the best.
In 1978, Insooni made her music debut as a member of the Hee Sisters. During the 70s, Koreans felt a female musical group could not succeed.
Insooni later broke from the group and released Fate, her debut solo album in 1980. Since then, she has experienced a successful career despite initially being banned from performing on some music shows and singing competitions because of her mixed-race status. With 19 albums under her belt and a career that spans over 30 years, Insooni has stood the test of time despite the prejudices that tried to keep her down. In 2018, she also had the opportunity to perform at the Opening Ceremony of the PyeongChang Winter Olympics.
A few years ago, Insooni opened a school for mixed-race students called Hae Mil School. The name means "clear sky after the rain." The school opened in 2011 as a boarding school for multicultural students.
"I'd like to meet with those of different skin colors and help melt away their bitterness with the warmth of a mother or aunt. I hope to be a role model for them and help them lead their lives without making the same mistakes that I made," Insooni said in a Korea Times interview.
Insooni's daughter, Jasmine, is another aspect of Insooni's life that brings a lot of pride. She is a student at Stanford University. Hard work really does pay off!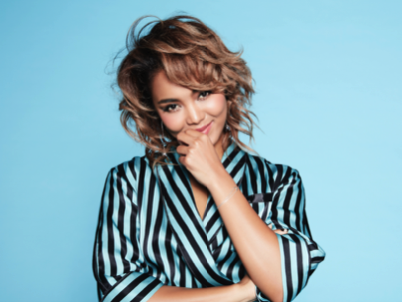 Crystal Kay
Japanese songstress Crystal Kay is well-known in the J-Pop sphere, especially since her career began at the start of the J-Pop, anime, and manga boom in the West. Kay's mother is a Zainichi Korean; her father is African-American. While she is of Korean heritage, Kay considers herself Japanese.
"I consider myself a Japanese artist because I was born and raised here, but nationality-wise I look, and am, foreign," she said.
Kay's been a singer since she was four-years-old. When she was 12, she signed with Japan's Epic Records. A CM she recorded for Vitamin Water garnered attention for the pre-teen, which later manifested into Kay's pop and R&B career. In 1999 at the age of 13, Kay released her first single, "Eternal Memories," which has since become her eighth top-selling single.
By 2001, Kay released seven singles, making her one of the most active artists in the early decade. 2002 through 2007 were Kay's best years where she peaked in popularity and earned her first number one album in All Yours (2007), which was her seventh album released.
2019 marks Kay's 20th year in the J-entertainment industry. In addition to being a singer, Kay also acts. She has an appearance in 2019's The Earthquake Bird.
In 2018, she also released her 11th studio album: For You. In addition to her studio albums, Kay has released 42 singles, five compilation albums, and two EPs. Seven of her 11 albums have been certified Gold or Platinum by the RIAA. She's also performed alongside M-Flo, BoA, Dreams Come True, Chay, Thelma Aoyama, and Lionel Richie. She's fluent in both Japanese and English. She is considered one of Japan's pioneers for mixed-race entertainers.

Kelis
Famous for the "Milkshake" that brought all the boys to the yard, Kelis is part Chinese-Puerto Rican/African-American.
The singer, songwriter, and chef experienced success with her debut album Kaleidoscope (1999) and the well-known single "Milkshake," the now meme-worthy song famously butchered by 4Minute, from her third album Tasty (2003). Even though she is an American songstress, Kelis' success stems mostly from the United Kingdom where ten of her singles have broken the top ten on U.K music charts.
Since 2000, Kelis has been nominated for 32 awards; she's won nine awards including Best Video for "Caught Out There" (Billboard Music Awards, 2000), Best International Breakthrough Artist (Brit Awards, 2001), Best R&B/Soul Act (NME Awards, 2001), Best Solo Artist (Glamour Awards, 2001), International Award (Silver Clef Awards, 2010), The HDT Award for "Acapella" (MP3 Music Awards, 2010), Best R&B Single and Best Dance Single for "Acapella" (New York Music Awards, 2011), and the Best R&B Album award for Flesh Tone (New York Music Awards, 2011).
Kelis is a Le Cordon Bleu graduate. She released a cookbook called My Life on a Plate: Recipes from Around the World. She also has a line of sauces available to the public.

Lee Michelle
Lee Michelle is best known for her appearance on 2011's K-Pop Star, a music audition competition. Lee, who is Korean and African-American, was a member of one of the shows girl groups, SuPearls, with Park Ji-min, Lee Seung-joo, and Lee Jung-mi. At the end of the show, Lee signed with YG Entertainment and trained with her fellow SuPearls members (minus Park who signed with JYP. Park was replaced by Lee-Hi), but the group ultimately disbanded.
In 2013, Lee signed with DIMA Entertainment as a soloist. In 2014, she released her debut track "Without You," a song and MV that earned strong praise and recognition from international K-Pop fans. The MV features Egypt Yoona as a young Lee navigating racial slurs and struggling to accept herself in light of Korea's homogenous society. Even today, "Without You" stands as Lee's strongest song and most-talked about MV.
In addition to "Without You," Lee released two other singles: "I Can Sing" and "That's Okay." She's appeared on Tribe of Hip-Hop, King of Masked Singer, and SESESE House. Currently, she lends her voice to several drama OSTs. She most recently appeared on the Love to the End OST.

Nicki Minaj
American singer-songwriter and rapper Nicki Minaj hails from Trinidad and Tobago. Her father, Robert Maraj, is Afro-Trinidadian and Indo-Trinidadian, so he has South-Asian ancestry.
Minaj is an oft-controversial figure, but she is a gifted rapper as shown through her various alter-egos (Harajuku Barbie, Roman Zolanski, and Rosa to name a few) and ability to change her voice and sound with ease.
Minaj got her start in the Brooklyn group Full Force where she was part of the quartet Hoodstars in 2004. When she left the group, she used MySpace to help market her music before signing with Dirty Money Entertainment in 2007. In 2007 and 2008, she released two mixtapes that helped her earn her first of many awards when she was named Female Artist of the Year at the 2008 Underground Music Awards.
Now signed with Lil Wayne's Young Money Entertainment, Minaj became a breakout hit-maker. With tracks like "Your Love," "Anaconda," and "Starships," which is one of the best-selling singles of all time, Minaj cemented herself as one of Hip-Hop's leading ladies with 344 award nominations and 114 awards won.

Ariana Miyamoto
2015's Miss Universe Japan, Ariana Miyamoto, has a Japanese mother and an African-American father. Miyamoto, who is also 2015's Miss Nagasaki and a top-ten finisher at the 2015 Miss Universe Pageant, is Japan's first multiracial woman to be crowned Miss Japan.
Miyamoto's Miss Japan crowning caused a lot of controversy in her home-country because many felt she is not "pure enough" to represent Japan. To Japan, she is a hāfu even though Japan has been her home for most of her life.
"If I say I am 'Japanese' the reply would be: 'No, you can't be,'" Miyamoto told the BBC. "People will not believe that. But if I say I am 'hāfu', people agree. There is no word like hafu outside Japan, but I think we need it here. In order for us mixed kids to live in Japan, it is indispensible and I value it."
Growing up, Miyamoto experienced a lot of discrimination, especially from classmates who felt her dark skin would rub off on them. She told the BBC that her best friend killed himself due to the discrimination he, too, faced. She wants to use her position to help break down discrimination that is deeply ingrained in Japan's homogenous society. "…the reason I took part in the pageant was my friend's death," Miyamoto said in an interview. "My goal was to raise awareness of racial discrimination. Now I have a great platform to deliver that message as the first black Miss Universe Japan. It's always hard to be the first…"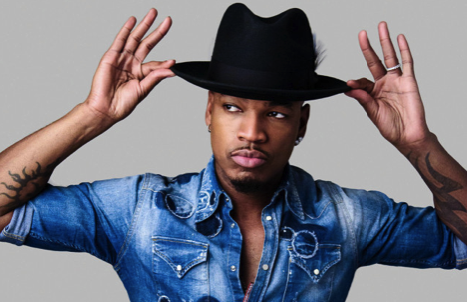 Ne-Yo
Musician Ne-Yo is part Chinese due to his father being African-American of Chinese descent.
Ne-Yo, whose real name is Shaffer Chimere Smith, started his career as GoGo in the R&B group Envy. When the group disbanded in 2000, he signed with Columbia Records, but they dropped him prior to his first album's release. However, Ne-Yo earned recognition as a songwriter creating songs for Mario, Youngstown, Christina Milian, B2K, and Mary J. Blige among other notables. Finally, in 2006, his debut album In My Own Words finally dropped, and it went on to make Ne-Yo a well-known name both in the United States and internationally.
Ne-Yo has put together a solid career with several albums and singles being certified silver, gold, and platinum over the years. Additionally, he has collaborated with some big names both stateside and internationally include Barbra Streisand and Japan's Utada Hikaru.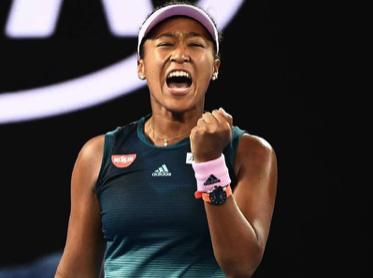 Naomi Osaka
2019's number one tennis player has been making a lot of waves.
Osaka, who is of Japanese and Haitian-American descent, has been a media darling with her laid-back attitude and humble demeanor. She famously beat Serena Williams to win her first Grand Slam despite the controversy around the match. Then, she won her second consecutive Grand Slam at the Australian Open this year.
Osaka, who was tennis' former 72nd ranked player, quickly climbed the ranks to earn the sport's top spot. In doing so, she also became Japan's first player to earn top ranking.
However, like pageant winner Ariana Miyamoto, many debate her "Japanese-ness" because she is not fully Japanese. The debate has been hotly discussed since Osaka needs to decide if she wants to keep her Japanese citizenship or her American citizenship. But, for now, she is the reason Japan is on top of the tennis world.

Sean Paul
Born in Kingston, Jamaica, Sean Paul (Sean Paul Francis Henriques) is part Chinese. His mother is English and Chinese-Jamaican.
The dancehall and Reggae musician is an active recording artist and record producer. In the U.S, he's best known for his two chart-topping hit songs "Get Busy" (2003) and "Temperature" (2006), but he's also known for his featuring roles in Clean Bandit's "Rockabye" and Beyonce's "Baby Boy."
Sean Paul's career began through open mic events in Kingston. Manager and producer Jeremy Harding learned of Sean Paul through a relative but didn't meet Sean Paul until he visited Harding for advice. From there, Sean Paul's career began to blossom.
His career flourished in the early to late 2000s when "Get Busy" and "Temperature" exploded in popularity. Since then, Sean Paul's still a recognizable name in the industry with other hit tracks like "Give It All to Me," "She Doesn't Mind," and "Got 2 Luv U" among others. Sean Paul has released seven full albums and 24 singles. He's been nominated for 55 awards; he's won 19 of them. He also earned the honors of being the most successful Jamaican artist in history on the U.S. charts.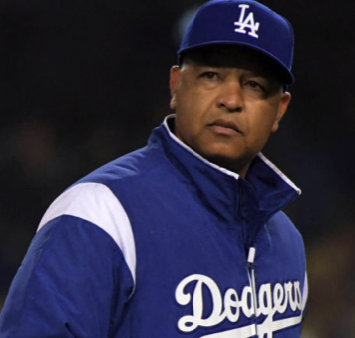 Dave Roberts
Former Major League Baseball (MLB) outfielder and current Los Angeles Dodgers manager is African-American (father) and Japanese (mother). His father was a Marine stationed in Okinawa, Japan where Roberts was born.
Roberts' MLB career began in 1999 with the Cleveland Indians (1999-2001). Throughout his nine-year career, Roberts additionally played for the Dodgers (2002-2004), Boston Red Sox (2004), San Diego Padres (2005-2006), and the San Francisco Giants (2007-2008). He was in the Detroit Tigers minor league system when he signed with them in 1994 (28th round draft pick of the 1994 Major League Baseball draft) until 1998 when he was traded to the Indians.
As a major league player, Roberts won the World Series with the 2004 Red Sox although he did not play in the World Series itself. While his career was mostly plagued by injuries, Roberts found ways to contribute in meaningful ways.
When Roberts retired, he became a NESN broadcaster for the Red Sox for one season in 2009. He then moved on to the Padres where he was named Baseball Operations Special Assistant in 2010. In 2010, Roberts was hired as the Padres first-base coach, a position he held until 2014 when he was promoted to bench coach.
In 2015, Roberts was named as the Dodgers new manager after Don Mattingly was relieved of his duties. Upon Roberts' hiring, he became the team's first minority manager. Following the 2016 season—Roberts' first full season as the team's manager—he was named the National League Manager of the Year. Since his hiring by the Dodgers, the team has made it to the post-season each year.
In 2018, Roberts and the Dodgers agreed to a four-year contract extension. Roberts is signed as the manager until 2022.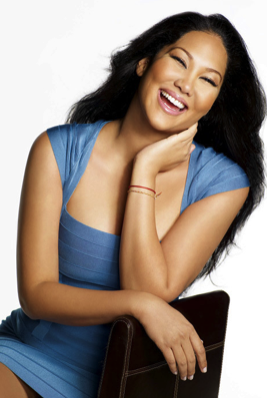 Kimora Lee Simmons
Fashion designer and model Kimora Lee Simmons has an African-American father and a Japanese mother.
Growing up, life wasn't easy for Simmons. At school, she was picked on for her tall height and mixed-race heritage. Her father, Vernon Whitlock Jr., was sentenced to prison for selling narcotics. However, her mother signed her up for modeling school to help Simmons build confidence. When she was 13-years-old, Simmons was discovered by discovered by Marie-Christine Kollock and sent to Paris to complete training.
At 14, Simmons had an exclusive contract with Chanel and worked under the late-Karl Lagerfeld and gained attention from some of the largest names in the fashion world including Yves Saint Laurent.
In 1998, she married record producer and entrepreneur Russell Simmons. Together, the two worked on Phat Farm and Baby Phat, an apparel brand that was popular in the early-to-mid-2000s. After Russell Simmons sold the company in 2004, it took until 2007 for Kimora Lee Simmons to be named President and Creative Director of Phat Fashions. She left the company in 2010, a year after her divorce from Russell Simmons.
Since the Phat Fashion days, Simmons has launched her own KLS fashion brand and has done some acting and reality TV. Additionally, she's had her own shows: Kimora: Life in the Fab Lane and Kimora: House of Fab.
Hines Ward
Hines Ward was the always-smiling wide receiver for the Pittsburgh Steelers between 1998-2011. Number 86, who was born to an African-American father and Korean mother in Seoul, South Korea in 1976, is a two-time Super Bowl winner and a one-time Super Bowl MVP. He's also been selected to four Pro Bowls, earned three second-team All-Pro selections, and has been named to the Steelers' All-Time Team.
Known as one of the NFL's best blockers, Ward was known for hitting players in their blind-sides. One such hit broke a player's jaw (Keith Rivers) in 2008, which led to the NFL's "Hines Ward Rule" that made blind-side blocks illegal. His actions also led to him being voted ESPN's "Dirtiest Player in the NFL" in 2009.
For four years, Ward had a streak of consecutive 1,000-yard seasons; unfortunately, a fifth year wasn't possible due to an injury in 2005. However, he was once the Steelers' franchise leader in receptions and touchdowns before both records were toppled by Antonio Brown.
Ward has also left his mark on pop culture. In 2011, he was dubbed the winner Dancing with the Stars' 12th season. He also appeared in 2012 Dark Knight Rises. In 2018, he was named an honorary ambassador for the 2018 PyeongChang Olympics.
Tiger Woods
Woods has one golf's most storied careers. He has 80 PGA Tour wins (second-most all-time behind Sam Snead), 40 European Tour wins (third-most all-time behind Seve Ballesteros and Bernhard Langer), and has several awards and honors in his name including 11 PGA Player of the Year awards. He also has 17 records in the Guinness Book of World Records; he is the third-highest sportsman with Guinness Book honors.
While Tiger Woods is considered one the world's best golfers, he's also known for his 2009 infidelity scandal. Woods considers himself Cablinasian—is African-American (father), Thai, Chinese, and Dutch (mother).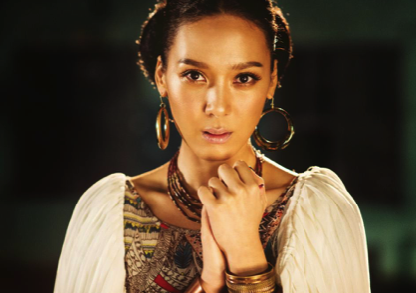 Yoon Mirae
Born to an African-American father and a South Korean mother, Yoon Mirae (Natasha Shanta Reid) is one of Korean music world's most known figures. The rapper and singer started her career in 1997, so she is considered one of K-Pop's first-generation stars.
In 1995, Reid was discovered when she was heard singing outside of an audition. Reid did not audition, but her friend did. When World Records representatives heard her, she was signed to join the co-ed Hip-Hop group Uptown. She along with Chris Jung, Carlos Galvan, Steve Kim are original members; the group debuted in 1997.
In 1999, Reid joined singer Annie to form the Hip-Hop and R&B duo Tashannie, a portmanteau of both their names.
In 2000, Uptown disbanded after Jung, Galvan, and Kim were arrested for drugs (the group reformed with a rotating roster following the incident). Tiger JK, who was Reid's then-boyfriend and now-husband, was also arrested and spent time in jail. Reid went into hiding before re-emerging in 2001 as a solo artist.
As a soloist, Reid's albums peaked within the top 20 for three of her four releases. Many of her tracks also appeared on the Korean music tracks. However, her OST appearances peaked within the top ten five times out of eight releases with 2013's "Touch Love" (Master's Sun) 2014's "I Love You" (It's Okay, That's Love) both earning number one spots.
In addition to being a successful soloist, Reid is also a member of MFBTY, a hip-hop trio comprised of her, Tiger JK, and Bizzy.
Reid and Tiger JK are advocates against child abuse. She's also an advocate for multicultural awareness in Korea.
—-Joelle Halon
Related Articles