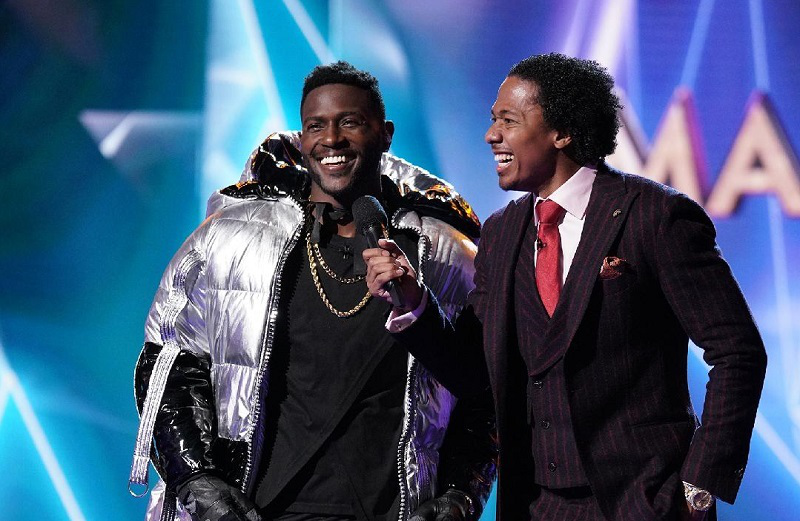 Thanks to the Korean Wave crashing upon US shores, more people than ever are exposed to what Korean pop culture has to offer. From fashion to music, Hallyu has become more in-demand for Westerners, and not just for teens and 20-somethings. Now that there's more exposure to Korean dramas, cable channels and streaming services have made Korean TV more accessible. This is despite the shutdown of DramaFever, which, for many, was the premiere streaming service for Korean, Thai, Chinese, and Japanese dramas for the past nine years.
While teens and 20-somethings make up an estimated 35 percent of the United States' K-Drama viewing audience, according to the Korea Creative Content Agency, an estimated 18 million Americans indulge in Korean television. Of course, these numbers come from a 2014 survey, but in 2019, given the wider variety of options to view K-Dramas, perhaps more people have been engaging in watching what many consider a guilty pleasure.
Naturally, United States media has noticed the popularity and appeal of Korean TV, much like it did in the early 2000s when remaking Korean and Japanese films became a popular trend. In recent years, the US remade some Korean shows while others are still in discussion to be turned into US-adaptions (Descendants of the Sun being one of those dramas in the development phase but has been "in talks" since 2016).
Currently, the United States adapted five Korean shows for the US audience. Out of the five, one recently debuted, and two have been canceled. Additionally, two well-known, high-grossing films will also be adapted for American audiences.
Better Late Than Never (2016; 2018)

Better Late Than Never was based the variety show Grandpas Over Flowers. Like Grandpas Over Flowers, Better Late Than Never followed four veteran celebrities and a younger celebrity as they traveled through different countries without special privileges or amenities to experience new cultures.
While Grandpas Over Flowers starred veteran actors Lee Soon-Jae, Shin Goo, Park Geun-Hyung, and Baek Il-Seob along with the younger actor Lee Seo-Jin, the US version starred actors William Shatner (Star Trek) and Henry Winkler (Happy Days, Arrested Development, Parks and Recreation), entrepreneur and former boxer George Foreman, and former NFL-player Terry Bradshaw along with comedian Jeff Dye.
For Better Late Than Never, Season One focused on the cast's trek through Asia, while Season Two focused on adventures through Europe. During the cast's trip to Korea, the show featured a cameo by Girls' Generation, and featured scenes from the demilitarized zone, Hwaseong Fortress, and Itaewon. Overall, the show was similar to the Korean version.
Better Late Than Never only lasted for 12 episodes and two seasons compared to Grandpas over Flowers' 38 episodes over five seasons. The Korean version also had two spinoffs: Youth Over Flowers and Sisters Over Flowers.
While Better Late Than Never's first season in 2016 was considered successful, the second season, which aired nearly two years after the first, was less successful with the show losing three million viewers. The show was ultimately canceled.
Bye Bye Bye (TBA)

The 2011 Korean film, Sunny, which was one of the year's highest grossing films, will be remade as an HBO dramedy.
Bye Bye Bye is the working title of Sunny's American redo. Like Sunny, Bye Bye Bye will follow a group of female friends as they reunite 20 years after high school. Comedian Kevin Hart's production company, HartBeat Productions along with CJ Entertainment pitched the idea to Universal Studios who bought the rights to the idea. Amy Aniobi (Insecure) will write the script.
"Amy is an incredible writer who has put a fun spin on the classic mother-daughter story that will make you want to laugh and cry," Hart said.
No further details were made available regarding Kevin Hart's take on the film.
In 2016, talks existed that Sunny would be turned into an American film. Then, Brett Ratner's company, RatPac Entertainment, and CJ Entertainment planned to greenlight production with writer Heather Hach (What to Expect When You're Expecting, Freaky Friday) at the helm.
The Good Doctor (2017-Present)
ABC's The Good Doctor is based on the Korean show with the same name. The acclaimed 20-episode Korean drama aired in 2013 and won several awards. The American version began airing September 25, 2017 and is now in it's second season.
One of the show's executive producers is Daniel Dae Kim (Lost, Hawaii Five-0), who also has a recurring role in season two as Dr. Jackson Han. Kim bought the rights to the show and he and his production company began adapting it for the US market. His company sold the rights to CBS; CBS declined the pilot, so he bought the rights back before Sony Pictures Television and ABC saw the show's potential and brought David Shore (House) aboard to help make the show happen.
Both the US and Korean renditions follow a young doctor who is an autistic savant. Both shows follow how he uses his memory and spatial skills to help prove himself worthy in the medical setting.
In the original, the main character, Dr. Park Shi-On is played by Joo Won. In the American version, Freddie Highmore (Bates Motel, The Spiderwick Chronicles) plays Dr. Shaun Murphy. For the first season, the American rendition follows the Korean version well, but since American television spans several seasons (and sometimes beyond shows' expiration dates), the American version will stray from the heart and soul of the original eventually.
So far, the US version of The Good Doctor has high acclaim as marked by its award nominations. However, viewership has started to fall since the first season. Season one averaged 15.61 million viewers with the pilot episode earning 19.21 million viewers. As of episode ten in the second season, 11 million have tuned in to watch the show.
The Masked Singer (January 2, 2019-Present)

If ratings are an indicator, Fox may have found a winner in their adaptation of The King of Mask Singer.
The show features celebrities—from singers, actors, and sports stars—decked out in costumes to hide their identities. The participants then show off their singing skills across two episodes and three rounds. Identities are revealed if a singer loses the competition. The point of the show is judge people solely on their voices and not their appearance and star power. The US version features 12 contestants, and each season, for now, will span ten episodes.
During the show's first face-off, Antonio Brown of the Pittsburgh Steelers was eliminated. He was "Hippo" during the show and performed Bobby Brown's "My Prerogative." In the second face-off, comedian Tommy Chong was revealed to be "Pineapple."
The US version features judges Robin Thicke, Nicole Scherzinger, Ken Jeong, and Jenny McCarthy. Nick Cannon hosts the show.
So far, the US version does try too hard to match the Korean show as judges tend to be over-the-top and borderline obnoxious with their judging and theorizing. Time will tell if the show starts to have its own flavor instead of being a direct copy.
Miss Granny (TBA)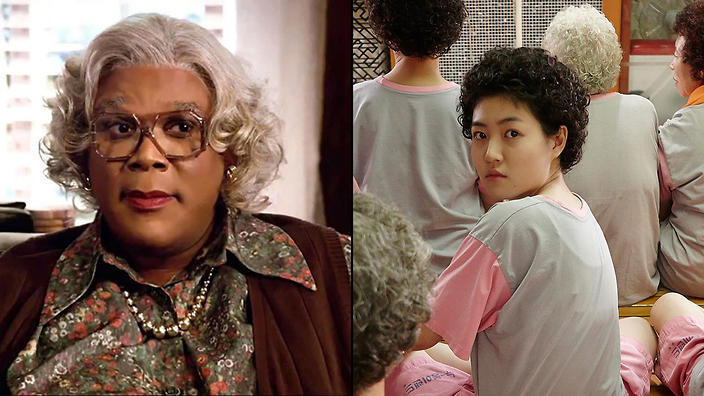 In 2016, CJ Entertainment announced that the 2014 hit film, Miss Granny, would be adapted for American audiences.
Miss Granny has been remade in several countries including India, Vietnam, China, the Philippines, and Indonesia. The film tells the story of a 70-year-old woman who wakes up one morning to find herself 20-years-old again. In her younger body, the woman achieves her dream of being a singer by performing in her grandson's band.   
CJ Entertainment partnered with Tyler Perry's 34th Street Films to produce the film that would target African American audiences.
"We could not find a partner more suitable for the English-language remake of 'Granny,' than Tyler Perry Studio," CJ said in a statement. "We expect to see a great English remake, as the company is very strong at making comedies with family bonds at their core."
The film was slated to be released in 2018, but it's yet to materialize on the American market.
Somewhere Between (2017)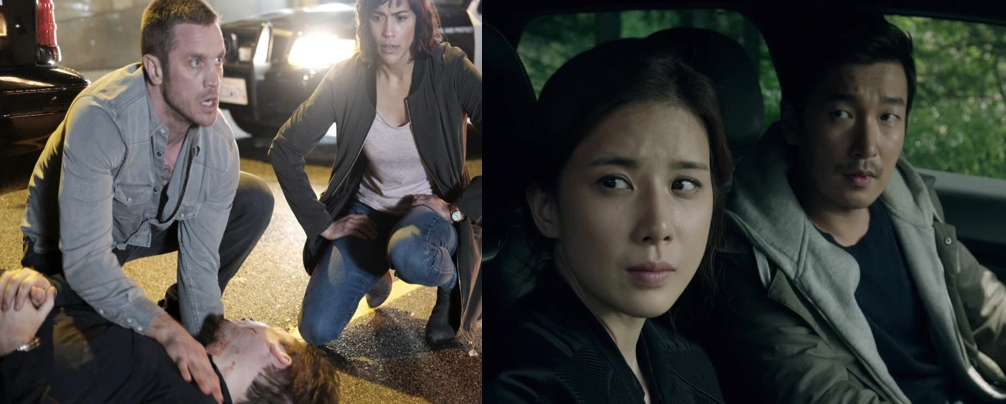 Based on God's Gift: 14 Days, Somewhere Between is about a mother whose daughter is murdered. Blessed with a gift to go back in time, the mother has an opportunity to change the hands of fate to prevent the murder.
While it's not an original concept, if done well, it's a good story. Sadly, ABC's adaptation failed to deliver as it couldn't even reach two million viewers each episode. ABC canceled the show after its initial 10-episode run.
God's Gift: 14 Days starred Lee Bo-young, Cho Seung-woo, Kim Tae-woo, Jung-Gyu-woon, Kim Yoo-bin, Baro (B1A4), and Han Sunhwa (formerly of Secret). Somewhere Between starred Paula Patton, Devon Sawa, JR Bourne, and Aria Birch.
Critics of Somewhere Between felt the show lacked the style and emotion God's Gift: 14 Days had. Because of this, the depth and feeling of the story failed to translate for American audiences.
YooHoo & Friends (2012)

YooHoo & Friends is a children's animated series based on 2009-2015 Korean show. Like the Korean version, YooHoo & Friends centers around environmental protection as Mother Nature convinces Father Time to turn five humans into animals so they can be aware of how humans negatively impacted nature. The animals then journey to find gemstones and make choices to save the environment in order to be turned back into humans if they wish to do so.
For the US version, the show featured Flavor Flav as the voice of Father Time. The short-lived American adaptation aired on Cartoon Network and Boomerang. There were 26 shows total (52 episodes given how each half-hour show featured two short cartoons).
In 2019, another adaptation of the show is set to premiere on Netflix. YooHoo to the Rescue will be in both Korean and English. The reboot will future computer animations instead of traditional animation.
What Korean shows would you like to see adapted into Western shows? Do you prefer Westerners not touch Korean TV? Let us know in the comments.
—-Joelle Halon
4 responses to "Korean Shows Remade in the United States"
Related Articles