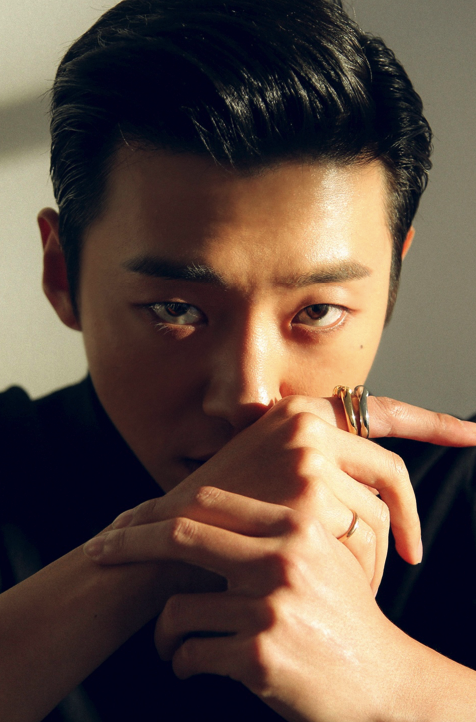 As a Korean rapper, songwriter, and record producer, and former leader and main rapper of K-Pop group B.A.P, Bang Yong-guk has had a storied career, and he's not even 30-years-old (born March 31, 1990)!
In 2008, Yong-guk made his debut in the underground Hip-Hop group Soul Connection using the pseudonym "Jepp Blackman," and since then, he's become a popular figure in the Korean music scene, especially for international fans who enjoy his artistic flair and meaningful songs.
On August 19, 2018, Yong-guk's contract with TS Entertainment ended, so he is now free to pursue his own music and projects. 2019 marks Yong-guk's new beginnings as a soloist without the K-Pop chains.
On January 20, 2019, he made his solo comeback with the single, "Hikikomori," his first comeback since "Drunkeness" back in May 25, 2018.
We were lucky to be able to attain an interview from Bang Yong-guk, while awaiting his HIKIKOMORI single to be dropped on the 20th of January 2019.
*Thank you so much for taking time out for a KCrush Interview. Could you briefly introduce yourself to our readers please?
– Hello, this is Bang Yong-guk. It's nice to meet you all. 
*You have a new single is out on the 20th of January, tell us why you chose "Hikikomori" as the title and the meaning behind the cover. 
– Hikikomori is based on my own story which expresses the inner loneliness and confusion from my experience.
I tried to express the feelings I get when I look in the mirror and see my real self when I am off-stage, the fear I have towards the people in the outside world, and the disturbing feeling that I get from being confined in a room that seems like it is protecting me but, at times, it just feels like imprisonment. I put in the effort to put music, artwork, photography and video together. As to the artwork on the cover, I initially did the drawing and the design was developed on it.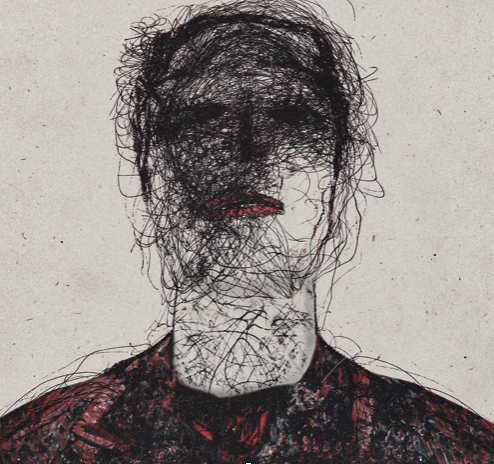 *Your Instagram and MVs focus a lot on aesthetics and art, especially black and white images. Does art hold a lot of significance for you?
– I began using the black and white filter when uploading my photos and I continued using it.
At first, I selected the filter because I felt somewhat uncomfortable with the colorful photos seen on the social media. It really doesn't hold any special meaning or significance, but I like the fact the black and white filter seemed to convey more colors for me personally. However, I think using black and white for other data other than my own photos may seem a bit too stubborn of me, so I am trying to use less these days. But I still like black and white. 
*What kind of music are you into these days? 
– Since I was working on my studio album, I didn't get to listen much of other artists' music other than my own. I usually enjoy listening to James Blake when I'm working. I tend to listen to the song, "Don't Miss It" the most. James Blake is an artist who really inspires me and for that, I am very appreciative.
*It seems you've taken up tennis. Could we ask how good you are at playing the sport?
– I'm still a beginner. Tennis was a sport that I wanted to learn since I was young but I couldn't make the time for it while I was active in the group.
When I left the company, tennis was the first thing I began learning. At the time, I thought to myself that I should do what I want to do when I first bought a tennis racket.
*You have a few noticeable tattoos; do they hold any particular meanings to you?
– I don't necessarily enjoy getting myself tattooed but I have the tendency or just a weird habit of wanting to leave a trace on my body whenever I experience certain incidents.
I never got a tattoo thinking that they'd look cool on me or anything like that. When I made up my mind to get one done, I think that it was usually because I was out of control and they weren't always done due to good memories.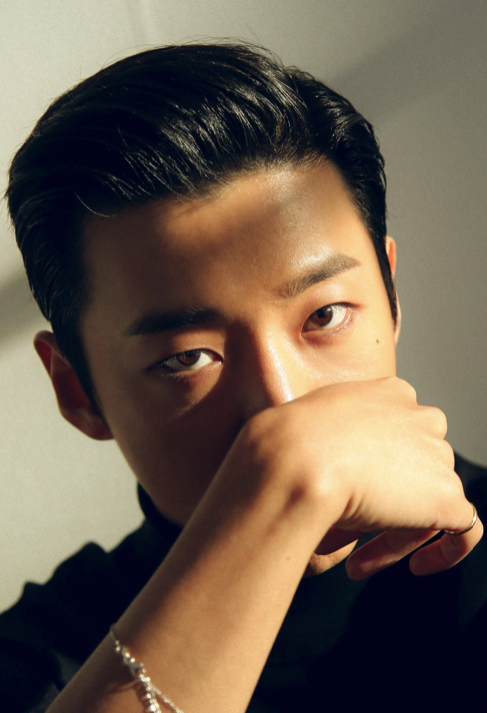 *If you were a character of an anime or a video game, what would you be and why?
– That seems like a difficult one to answer. I'm just too ordinary to be like a character of any kind, and not a likely candidate to appear in an anime or a video game. If I ever thought of wanting to be one… Because I enjoy playing soccer video games, I've wanted to be one of the referees in a soccer video game, rather than the cool-looking soccer players.
*Which characteristics do you and your twin share and what are your differences?
– Well, I find it amusing that we have the same voice, height, and face but our personalities are completely the opposite. I like staying at home while my twin brother likes to go out and hang out with his friends.
*Will you be collaborating with any of your former group members in the future? And if you could collaborate with an American artist, who would it be?
– I always have in mind that I would be doing some great projects with the members in the future. The American artist I would like to collaborate with is Joji. Everything he has done is art.
*Do you have any movies, books or musicals that you've enjoyed recently?
*Do you have a preference to a color and what colors don't you like?
– My wardrobe is just filled with black and white. I don't think I like any colors that stand out in the crowd.
*What do you do to maintain your health and to release stress?
– My way of managing my health is not to pay much attention or care into it, but I would not recommend that.
I don't know how to releasing stress, so I always keep it inside, and that's how I am able to produce songs in the studio.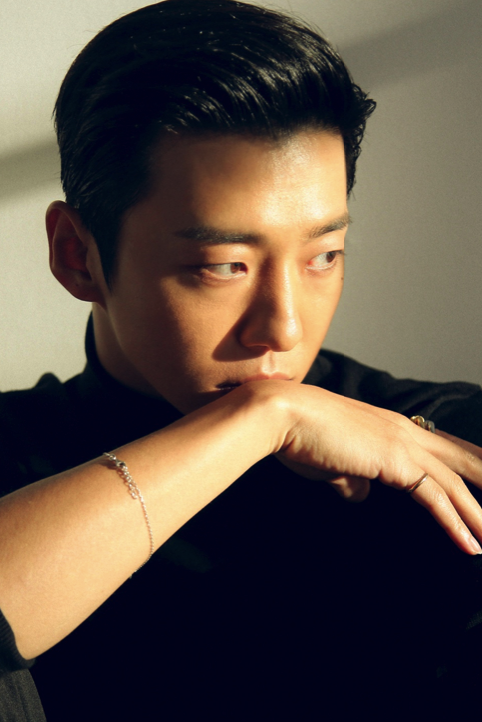 *What did you like the most about touring? How are the Babyz overseas different from the Korean Babyz?
– The tours that we've done have always been a joy for me. Whether it was on or off stage, they were the only times when I felt I could really breathe. And those times are filled with great memories for me. I do not think the fans outside of Korea are particularly different from Korean fans. I'm just so grateful that they love me and support what I do. I can feel they truly care about me.
*Who do you respect and feel the most grateful towards?
– My grandfather is whom I respect the most and the one I am the most thankful for. Although he is in heaven now, I still think he's guiding me. My grandfather is practically a religion to me, and I love him.
*Please tell us about your future plans, goals and hopes for this year and beyond.
– I wish to begin this year by showcasing everything that I have to offer. My studio album is almost complete, so please show support.
I will also be doing new projects with friends who are artists to produce music, pictures, photographs, videos, fashion, designs, writing…
If any of you would like to participate, please contact me.
Now that I'm free, I think I will be able to do anything. Thank you.
Kcrush would like to thank Bang Yong-guk for his time and wish him much success with his single "Hikikomori" plus his upcoming album.
Listen to this interview or article on your Alexa device or app: https://amzn.to/337kVXb
—- J. Chung.
18 responses to "KCrush Interview with Rapper and Songwriter Bang Yong-guk"
Related Articles