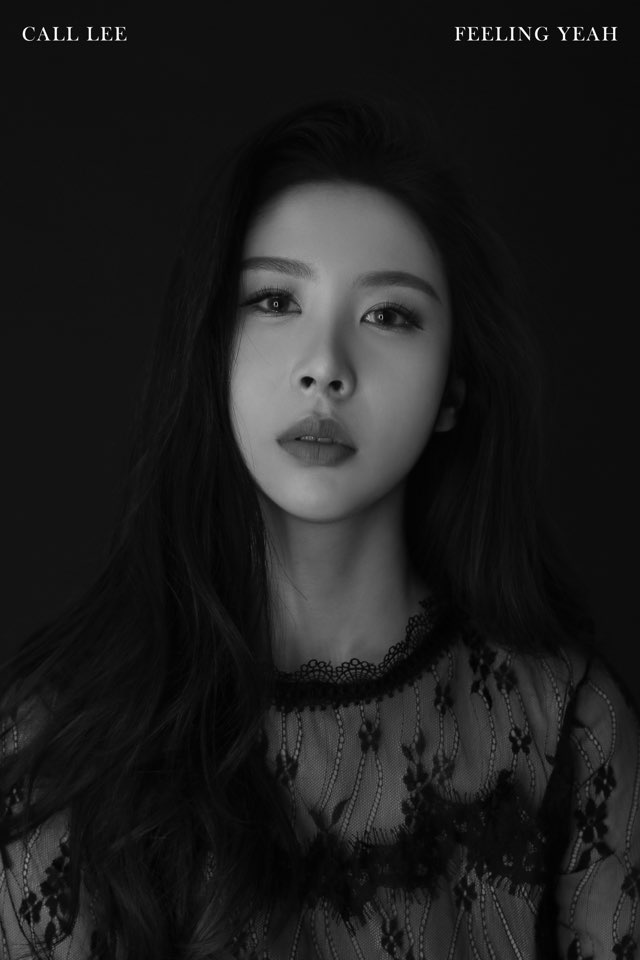 Would you introduce yourself to our readers?
Hello, KCRUSH America! This is Call Lee and I'm in love with R&B.
Tell us about your current interests and hobbies.
I'm very much immersed with ASMR these days. Because I suffer from severe insomnia and stress at times, it has really been effective in helping to soothe my mind.
Plus, I am really into cosmetics; you could call me a fanatic since I love make-up so much!!
How did you initially start your path in music?
I got myself into music as a member of the Elly Gang Crew, which enabled me to become a singer as Call Lee.
I started doing music when I was put into a girl group by a management company and while I was going through a hard time and hesitant on whether to pursue a music career, the leader of Elly Gang Crew recommended that I should join his crew.
He currently goes by the artist name, Slez and he was also the person to help me make up my mind on starting music properly. I met him via an online internet game by chance, and he asked if I wanted to sing for him while he rapped, all out of the blue. Hence, I became extremely absorbed and managed to write a hook and verse for the first time in my life.
I soon quit the management where I was training at and moved out of the dorm to start a new life in the crew.
Which song of yours are you the most attached to?
Right now, I am very fond of my own song called, "Melting Point."
This was actually the song that I released right after taking a long hiatus from releasing any music, so I feel that it is very special.
Who is your favorite musician or artist?
I very much like the American singer, H.e.r because I find the sorrowful emotions from her low appealing falsetto so attractive.
And I think her songs express realistic love stories through the lyrics in the most admirable way possible.
I also like the Korean singer-songwriter, IU because it's simply amazing to see how she can express and interpret herself through her vocals, feelings and emotions in all genres.
If you look more you look into the songs that she has written and composed, you'll find that there are so many incredible reticent expressions in her music.
Can you recommend a song or an album?
I want to recommend you a K-pop song called "Jam Jam" by IU. This was composed by the singer-songwriter and record producer Sunwoo Junga who is dubbed as "the musician of musicians" in Korea, while the lyrics were co-written by IU. Pianist and composer Yoon Seok-chul (whom I'd love to work with) produced the song.
The lyrics in the chorus goes, "Sultang, tang, tang, Sarang, rang, rang, rang" and to me, this seemed to imply that although love can be sweet like sugar but you can also be hurt by it.
And somehow, the lyrics "tang, tang, tang" remind me of the sound of gunshots.
Do you have your own fashion code or a preference to a color?
Because I have a special love for cosmetics, I've tried on a large number of different colors and shades on myself.
My facial complexion turns yellowy when I put orange, so I am not much of a fan of orange-colored tones on my skin.
I think I suit colors like pink and violet quite well, whether it may be the outfits I wear or make-up. Naturally, I prefer cool tones; pink and violet type of colors.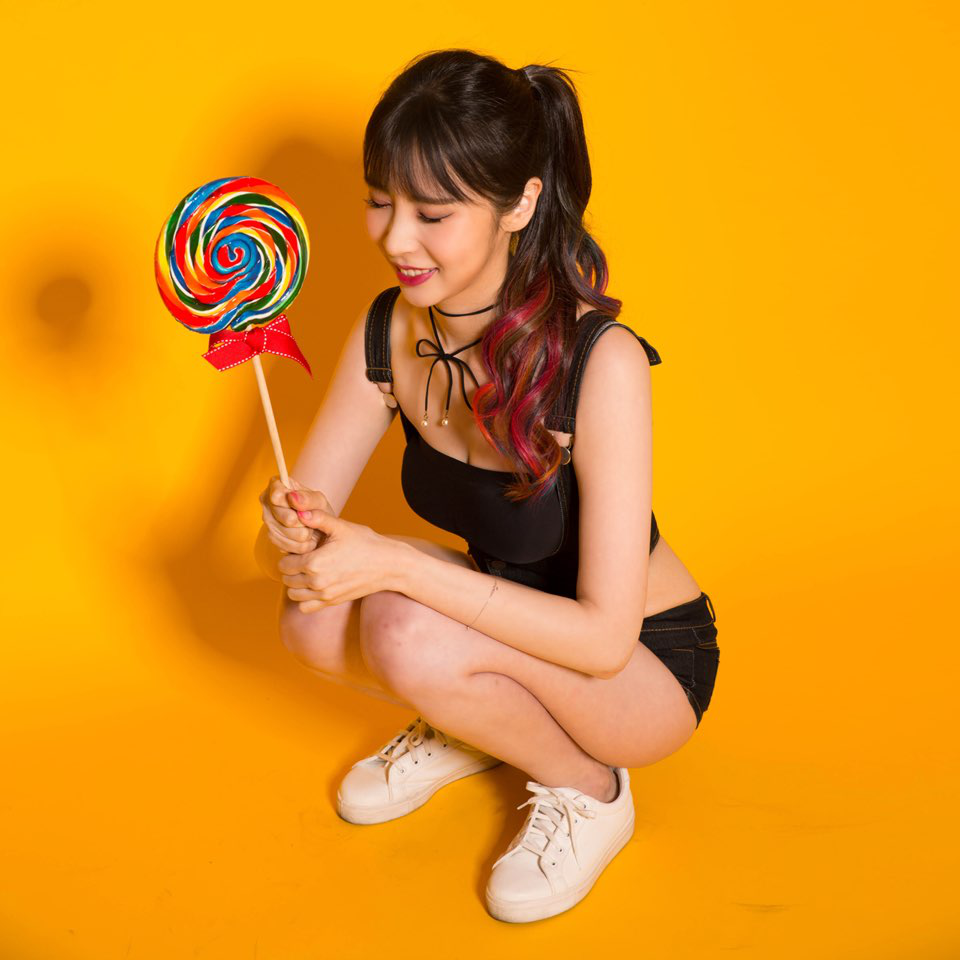 What kind of person is your ideal person to date?
I don't really look for anything in particular when it comes to appearance, but I like eyes that have no double eyelids.
But most importantly, someone whom I can get along with and feel connection to would be my ideal.
What would be your favorite food or beverage?
I love ice American because of its strong acid taste but I wasn't able to drink a lot of it in the past due to my insomnia.
However, at the start of this year, Starbucks starting selling decaffeinated coffee. Since then, I've been drinking at least one a day.
I watch what I eat each day, so I often have chicken breast sandwiches from Subway because the feeling of satiety lasts for the longest time for me and the nutrients are great too.
I don't put on any sauce or seasoned veggies and the buns are always rye bread which is full of dietary fiber.
Please recommend any books, movies or musicals that you've enjoyed recently.
I want to recommend the movie, "Microhabitat" which was released in Korea last year, in 2017.
The main character is played by actress, Esom and she portrays a woman in her 20s who struggles to supports herself while being homeless.
The character searches for happiness from the simplest things in life, and this made me reflect back on my own life as well.
The movie leaves you with a lingering placid feeling for a long time.
I don't want to go on further to describe the movie since I don't wish to divulge its whole storyline, so I'll just stop right here. I highly recommend you to watch!!!
(Check the trailer here: https://www.youtube.com/watch?v=YwIA8r2Kpbk)
Tell us about your plans and hopes for the future.
Right now, I'm getting prepared to release a new single, this coming Fall.
I'm doing my utmost in order to show you that I have enhanced and improved as an artist, so please look out for the new single and show some love and support!!! Thank you.
And I'd like to thank KCRUSH America Magazine so very much! Love you.
—– J. Chung.
2 responses to "KCRUSH Interview with Korean Singer-Songwriter, Call Lee"
Related Articles