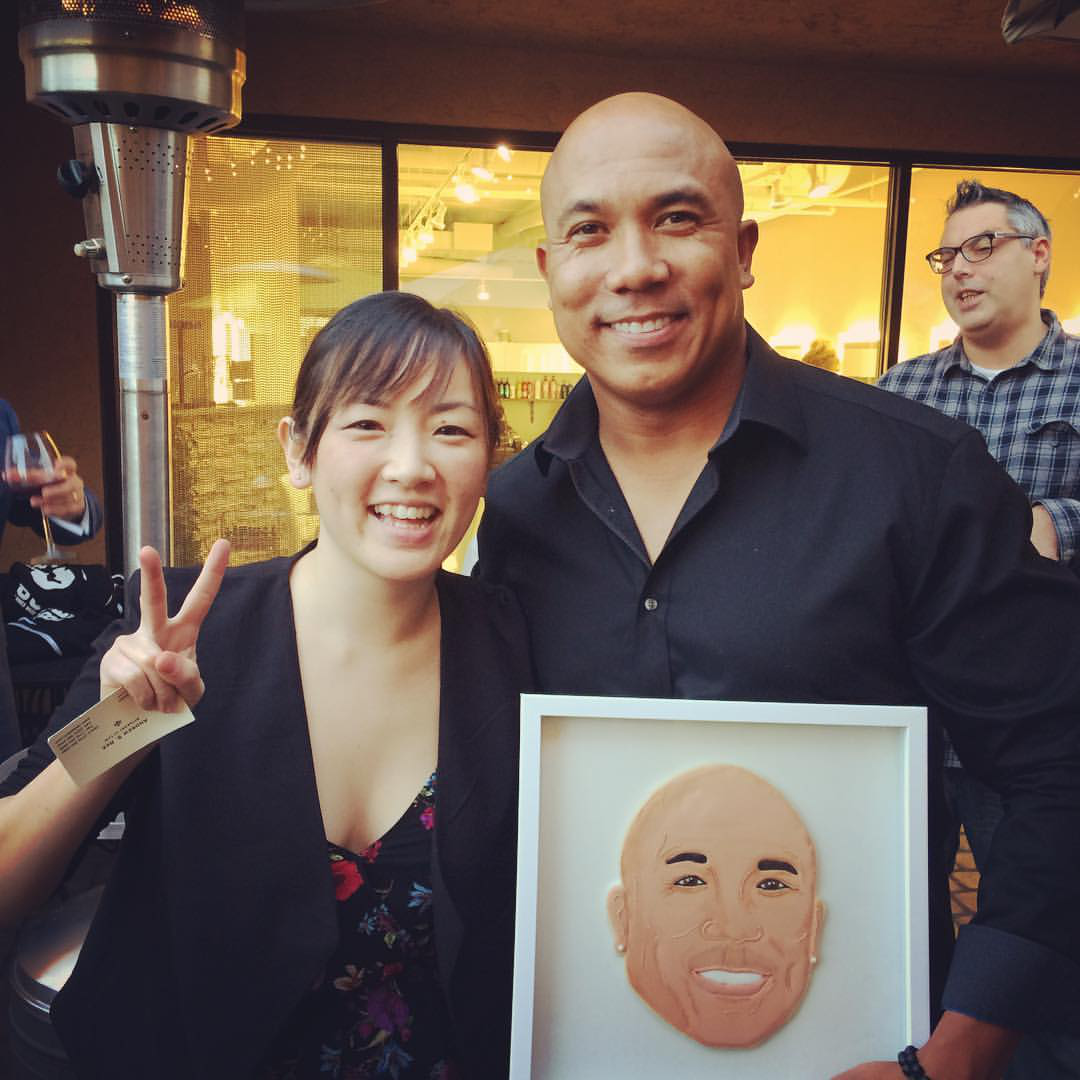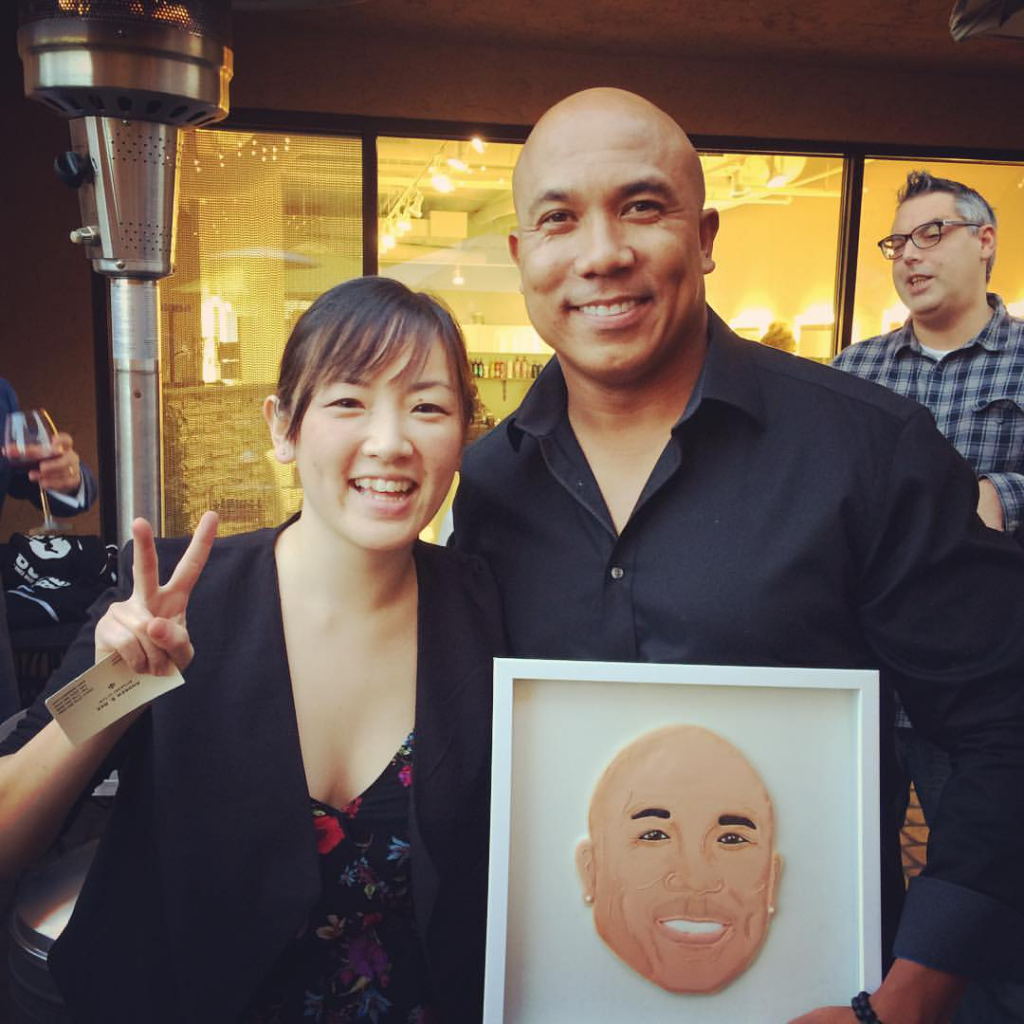 Jasmine with Hines Ward
Jasmine Cho is the Founder of Yummyholic, an online bakery specializing in edible art, and has been baking sweet treats for 20 years, receiving a number of awards including CREATOR of the Year, Small Business Community Champion, and the Women & Business Award along the way.
She is also a 2019 TEDxPittsburgh speaker, and currently pursuing research with hopes to pioneer the nation's first research-based and trauma-informed bake therapy program.
We'd like to send out "a massive thank you" to Jasmine for this great interview and wish her all the best in her future endeavors.
Could you please introduce yourself to our readers please?
My name is Jasmine Cho, and I am the owner of an online bakery called Yummyholic where I specialize in small treats that taste as amazing as they look! More recently though, my work as a "cookie activist" has become more widely recognized throughout media (NPR, CBS This Morning, TED, HuffPost, etc.) – I create realistic portrait cookies that are hand-drawn with icing, food coloring, and edible art paint in order to elevate representation for Asian Americans and Pacific Islanders.
Share with us a little about your childhood.
I am a second-generation Korean-American born and raised in Los Angeles, CA. I grew up with my parents, paternal grandmother, and an older brother. I was very fortunate to grow up in a household where treats and desserts were never associated with guilt but always enjoyed as a means of celebration. Everyone in my family has a sweet tooth, so it really felt like only a matter of time before I would fall into baking!
Tell us how you initially got into baking.
I first learned how to bake during my sophomore year of high school. My best friend at the time was at our house for a sleepover, and she suggested that we try baking one of the recipes in my old cookbooks. Her mother had taught her how to bake, so she basically passed that gift onto me, teaching me how to properly measure flour and basics like preheating the oven. We ended up making pineapple coconut squares that turned out divine, and I was hooked on baking ever since.
What do you like the most about baking and cookies?
Giving it all away! I think the magic of baking exists in the way it encourages love and community. Unlike cooking food for sustenance, baked goods are really an extra measure of love, because it literally is treating someone with something that's supposed to be enjoyed as an indulgence, not a necessity.
The process of baking is also vastly different from cooking; you can easily improvise and throw things together when you're cooking, but baking takes precision and patience. I think the methodical nature of baking can be very therapeutic for certain people, while frustrating for others. If you find comfort in being able to exercise control and maintaining order (like me), then it's likely you prefer baking over cooking.
What is the most difficult task when running a company, in your opinion?
Apart from the usual small business tasks like scaling, branding, marketing, etc., the most challenging aspect of entrepreneurship that I don't think is talked about enough is the level of vulnerability it forces on you. Especially for artists and makers who have a personal hand in the creation of their products, you're putting so much of yourself out into the world to be judged. Even in how you structure your pricing, it ultimately ends up as a reflection of your self-worth. It takes a remarkable amount of daily courage to keep putting yourself out there through your business.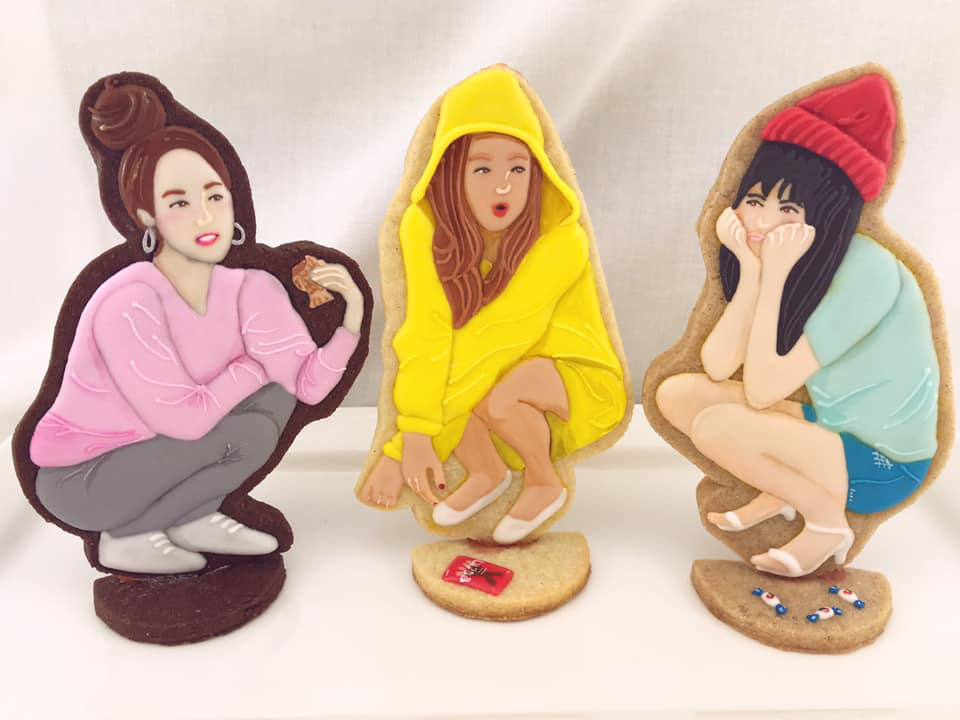 "Asian squat" interpretation with 3D cookies | 2019
What is your favorite food or beverage?
This is so hard, because I am a huge foodie and love eating lol! Whenever I'm forced to choose only one food that I would have to eat for the rest of my life though, I tend to always choose salmon (and white rice)!
Who do you respect the most in the world?
I love and respect every member of my immediate family – my mother, my father, and my brother. We have certainly had our ups and downs, but what I feel most blessed about in regard to my family is how each of us have continued to grow and evolve together over the years. I admire each of them equally for being models of continual growth and humility for me; they remind me every day how important it is to keep moving and never remaining too stagnant or rigid to change.
When do you feel the most rewarded?
I feel incredibly rewarded whenever I receive a message of support and resonance from a random stranger who read about my work. I'm actually surprised and overwhelmed by the outpouring of love and support I have received over the past half year since my TEDx talk and subsequent media exposure happened. I predominantly hear from other people who identify as Asian American who resonate with me in terms of the feeling of invisibility and irrelevance they struggled with while growing up in this country, but I also hear from adoptive parents with children from Asian countries who write to me expressing how they want to make sure they can do what they can to help navigate those kind of ostracizing experiences with their children.
Have you been to your motherland? If so, did you experience any culture shock when you were over there?
The term "motherland" is so interesting to me, because the only country I've lived and grew in is the United States. I have been to South Korea several times throughout my childhood though, and like many other second-generation Koreans, we somehow stick out like a sore thumb and experience this mirrored experience of isolation even when we think we finally physically fit into the environment. I haven't been back much at all as an adult and would love to return for an extended period of time to really experience it in a more meaningful way.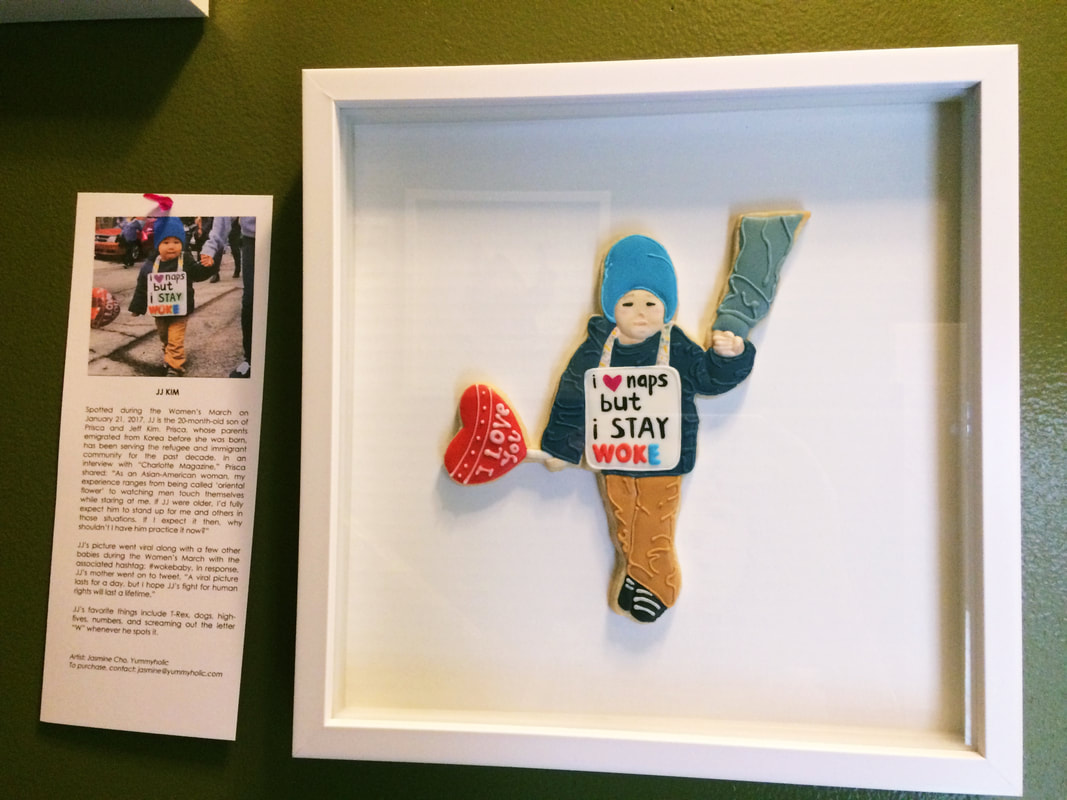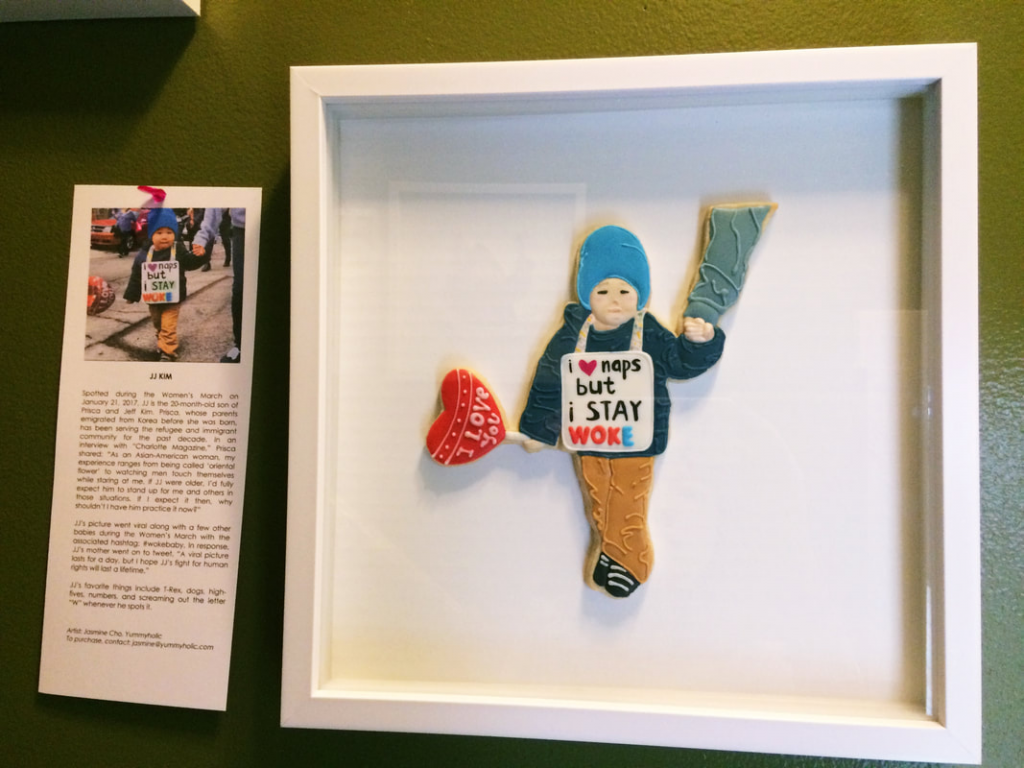 Which Asian culture(s) are you the most interested in?
It would definitely be Korean culture, since that is my heritage. I was lucky enough to have taken full advantage of Korean school while growing up and maintaining fluency in the language. Especially having firsthand experience of the impact of Japanese imperialism in our family, where I gleaned a ton of Japanese words from my grandmother thinking that they were Korean words, it means more to me to do what I can to preserve and learn as much about Korean culture as possible. I don't take it for granted that our language and culture were almost erased.
Where do you like to visit the most in the world?
I regularly get to visit my family in Hawaii and California. As someone who now lives in cold Pittsburgh, I feel extremely blessed to be able to venture to warmer, paradise-like climates every year. I love to travel and would love to visit as many places around the globe as possible, but it doesn't mean as much to me if I'm not able to share the experience with my loved ones. So being able to just see my parents in Honolulu every year and my brother in Laguna Beach, always lifts my spirits.
What are your plans and hopes for the future? What do you think you'll be doing in 15 years-time?
I'm currently working hard to do what I can to pioneer a bake therapy program rooted in art therapy research. I hope that in 15 years-time, I would have lent a significant hand in legitimizing baking as a form of therapy that is accessible to the populations that can benefit most from the activity.
I also hope to continue writing more books and creating cookie art that helps lift everyone through education. Doing what I can to elevate representation for Asian Americans and Pacific Islanders not only lifts up our community, but it shines light on the disparity and biases in our education system as a whole that I hope can continue to improve over the years.
Jasmine's social media: Instagram, Facebook, Twitter
—J. Chung.
Related Articles