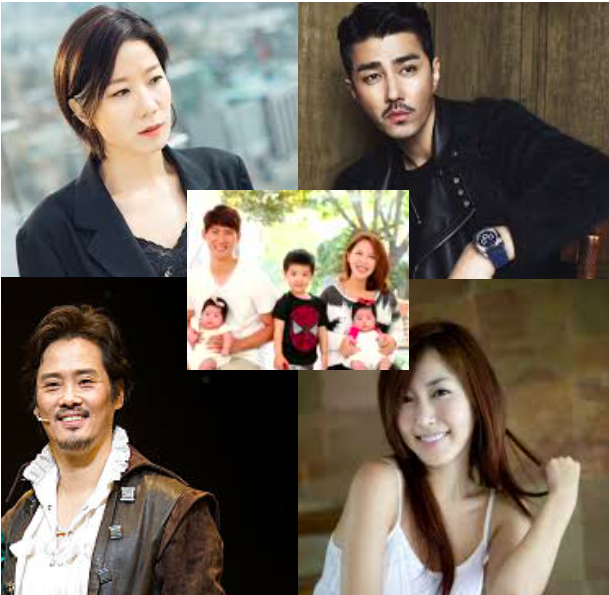 Marriage is more than signing a piece of paper and transcends time and emotions. Its' fabric is woven together by hearts which eventually build a home, and not just houses. It is built of the foundations of love, endurance, patience, perseverance, trust, empathy, consideration and faithfulness among others. It is also preceded by crucial deal-breaking facets including taking the leap of faith and shutting out other voices, such as societal fallacies, that annihilate one's determination to achieving upheld desires. The existing extensive deep-rooted difference between fans and their idols have resulted in an almost impossible bond of marriage between the two. Due to the numerous, if not all, unsuccessful bond cases between the two parties, each of them indeed live up to their titles; idols for being adored only, fans for adoring only. However, fate has brought a diminutive number of idols and fans together under the marriage union proving that nothing is indeed impossible under the sun. Such successful bonds have brought a breath of hope to those living in the fantasy world, giving them a chance to dream again. Here are some of the most inspiring K-Pop idols who are in marriage with their fans.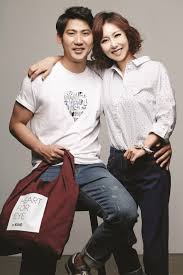 1. Im Hyo Sung and S.E.S's Shoo
This duo's story is a clear definition of dreams come true. Becoming your celebrity crush's spouse is an extremely rare, almost impossible, phenomenon that occurs given that none of the parties are 100% sure of the other's intentions as they take a leap of opening their hearts. However, with Shoo and Im Hyo Sung's relationship we can attest that indeed anything is possible, it only takes that one step. Shoo was then an eminent idol with the S.E.S girl group who Im Hyo adored beyond measure. The professional basketball player was head over heels regarding Shoo as described by his locker room posters of her. Despite Shoo being an acquaintance to the close comrade of his then girlfriend during their first encounter, Im Hyo had just realized with whom his heart beat was fated to rhyme with. Shoo had just upgraded and become Im Hyo's motivation of being a better basketball player with a goal to win her over and make her his. Even after several turn downs from Shoo, the drive, consistency and focus finally bore fruits as the couple eventually walked down the aisle in 2010. The couple is now endowed with three children, including a set of adorable identical twin girls.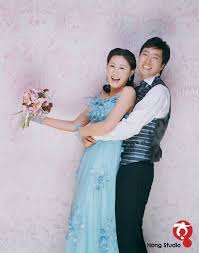 2. Park Hae Il and Seo Yoo Seon
Loyalty, kindness, the consistency and strength to stand by another have over time been the human nature facets that have overcome various challenges. Park Hae Il has had such an experience, first hand with Seo Yoo Seon. When the two met in a play setting where Park Hae was an actor and Seo Yoo an audience, the then script writer had a crush on Park Hae and had come to see him perform. Heaven worked its wonders yet again and the two found their way into each other's paths, which birthed several ensuing dates. Park Hae's deep crush for Seo Yoo would however, transpire during his most emotionally wrecking times. While the actor was undergoing one of those economically crippling seasons, Seo Yoo gave her all to the point of working part-time jobs and buying him drinks. The deeds aroused a deeply buried crush in Park Hae making him to effortlessly surrender to Seo's humane charms. The couple's romance deepened and they shared their undeniable union with fans in a marriage ceremony that has over time illustrated its strong bond.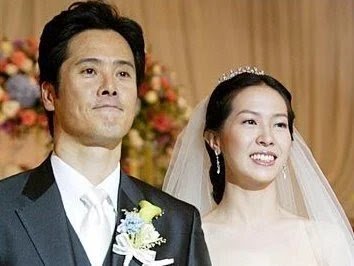 3. Jung Hee Wook and Nam Kyung Joo
Who knew that the simplest yet hardest effort of taking charge of one's life desires and taking a step into the terrifying unknown could be the start of something new. Jung Hee was just a mere fan among a multitude of Nam Kyung's immense fan base. However, that did not deter the focused Jung Hee who even after making her presence known to Nam through a signature request in their first encounter, the lady attended every ensuing Nam's performance ensuring that she made her statement in each of them. Nam Kyung later confessed to have noticed her from their first confrontation but her persistence and loyalty continually triggering an unquenchable curiosity in him. The inquisitiveness intensified resulting in subsequent drink outings as the two casually got to know each other beyond the fan-idol relationship. It only took a few dates before they officially started courting and the spark finally exploded into fireworks as they walked down the aisle to formalize their bond 3 years after setting their eyes on each other. Both parties indeed stepped beyond their comfort zones and succeeded in aching their desires, which would otherwise still have remained as a fantasy until today if they never took a leap of faith.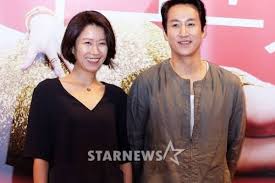 4. Jeon Hye Jin and Lee Sun Kyun
The couple has over the years been an inspiration to many given their hard work towards maintaining their commitment to each other. Their love story is an expression of a fairytale come true with friendship preceding courtship, determination and persistence being the storyline's core principles. Apparently, Jeon Hye was Lee Sun's idol way before he secured his place in the Korean entertainment arena as an actor. Fate had Lee's friend co-act with Jeon Hye in one of her theatre plays where Lee then tagged along and against all odds got the opportunity to meet her. The struggle was real as Lee; the then mere aspiring actor, had to persistently and patiently work towards winning Jeon Hye's heart. A breath of luck blew upon Lee Sun; who with time succeeded in entering the Korean entertainment industry, as the Coffee Prince Korean drama's "ahjussi" realized the dreams and desires of his heart after 6 good years of courting Jeon. The couple tied the knot in May 2009 at a private ceremony but shared their overwhelming joy with fans through amazing photo shots. The couple has so far been blessed with two children and their dedication to each other and their growing family gives a breath of hope that marriage lasts.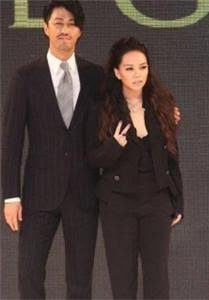 5. Lee Soo Jin and Cha Seung Won
Talk about an absurdly impossible situation based on the existing social fabric footing and logical sense. Cha Seung Won and Lee Soo Jin however, defied existing convictions and focused on following their hearts, which had magically been woven by destiny. The impossibility factor roots from the age and status facet of the couple upon their first encounter, especially since it was during the 20's onset where societal opinions overpowered personal desires and fulfilment; especially in Korea. Seemingly, Cha Seung, who was then a high school student who wondered his way through a club not knowing his other half; a then college student, would be there. Like a fantasy come true, Cha Seung, who had then not become an idol, met Lee Soo in the club and from then fate took a toll on them weaving their destinies together. Although most individuals expected their down fall, given that Cha was just 20 years while his bride was 24 years upon their marriage, the couple has proved societal fallacies wrong as their romance and friendship continues to soar. The pair have also skyrocketed in their careers with the then title-less Cha Seung dominating the Korean entertainment industry through his acting and the fashion modeling arena through his captivating fashion statements. The couple has two children and although their family boat has been rocked by waves; including sexual assault charges, parentage scandals and biological parentage issues, the couple has weathered the storm and remain strong to the end.
—-P. Earlkh
3 responses to "K-Pop Idols Who Married Their Fans"
Related Articles