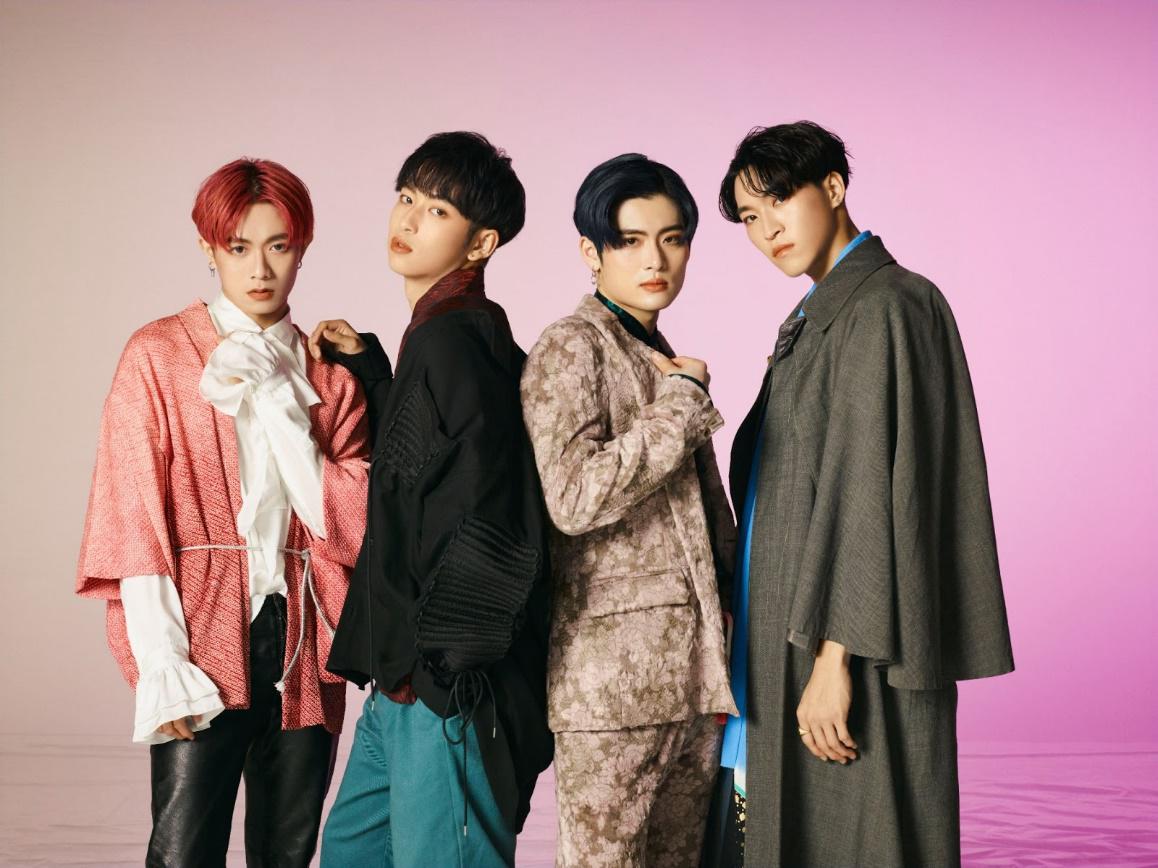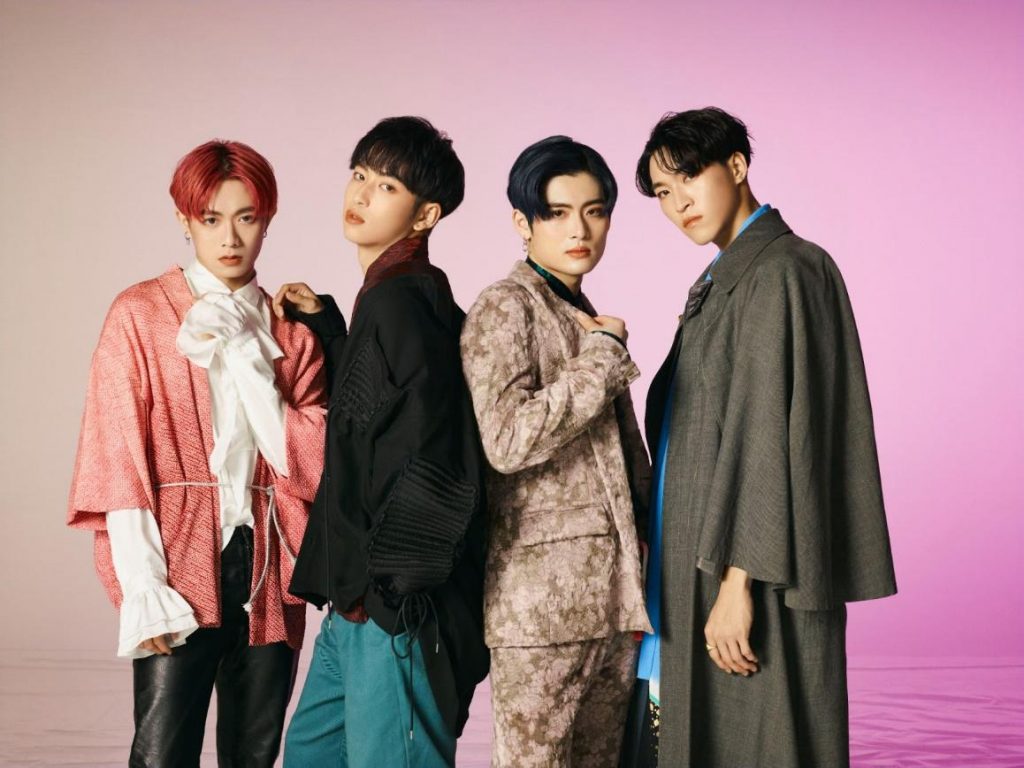 Japanese-Chinese boys' collective WARPs UP released their new single 'Pleasure' on global download and streaming services today (April 23), along with new mini-album 'Prep.20/21SS -Chapter RLSM-'. Up until now, these releases had been limited to China only, so this marks the first opportunity for fans to hear these long-awaited songs on music services around the world.
https://warpsup.lnk.to/Pleasure
The single 'Pleasure' is the opening theme song to the popular TV anime series 'Fruits Basket', whose latest season 'The Final' began broadcasting in April. This is the first ballad from WARPs UP, and carries the inspiring message that no matter our fate or circumstances, we all have the power to shape our own future.
The 'Pleasure -Anime ver.-' music video was released recently, featuring scenes from the opening of the movie, but today another music video that includes the group members has also been released. While the song itself is a ballad, the video includes an unmissable dance routine that showcases WARPs UP's trademark skills.
'Pleasure' music video:
https://www.youtube.com/watch?v=j98v9k9_0I0
'Pleasure' is also one of five songs on the new mini-album 'Prep.20/21SS -Chapter RLSM-'. The release also includes 'SUPERNOVA', which recently topped the weekly J-pop chart on China's major streaming service NetEase Cloud Music. The collection preserves this important formative period in the group's history.
WARPs is an abbreviation of Wave Assemble Radical People-syndicate, based on the concept of creating waves of innovation. It is a project that produces a variety of unique artistic works and transcends national borders. WARPs UP are one of the groups within the WARPs project.
The group includes two members from Japan and two from China. The Japan side features RIKIMARU, a dancer and choreographer for many famous artists, and SANTA, a top-level dancer who has earned the title of World Champion at a world-renowned dance battle. Meanwhile, Chinese members MINGJUN and LANBYI gained performing experience as trained idols in China.
RIKIMARU and SANTA are currently appearing on 'CHUANG2021', the immensely successful Chinese TV audition show, and their incredible performances on the series have sent them soaring to stratospheric heights in China and throughout Asia. Now is the perfect time to catch up with WARPs UP and their history, as they reach all-new horizons for the future.

Release information
Single: 'Pleasure'
Release date: April 23, 2021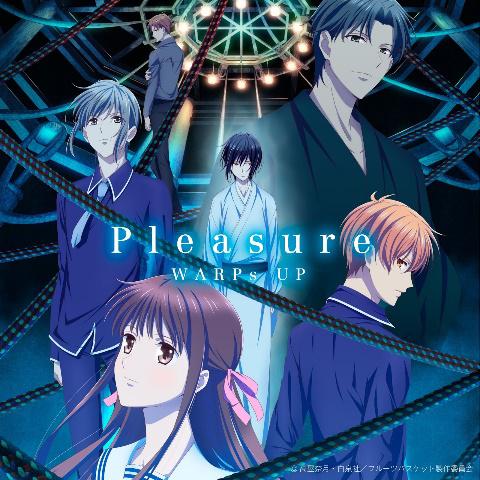 1. Pleasure
2. Pleasure -Anime ver.-
Mini-album: 'Prep.20/21SS -Chapter RLSM-'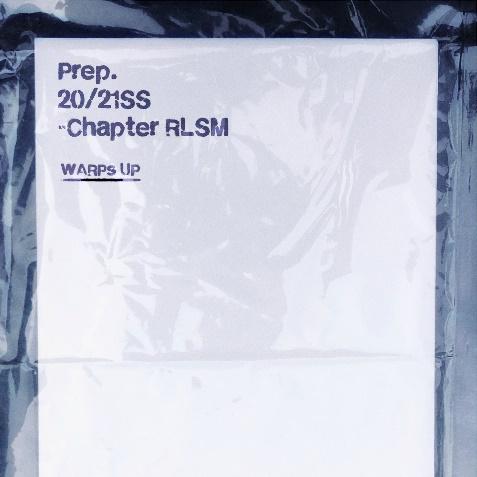 Release date: April 23, 2021
1. Hali Gali
2. Cloud 9
3. One Hundred degrees
4. SUPERNOVA
5. Pleasure
'Fruits Basket' information
You can watch 'Fruits Basket' on the following streaming platforms:
● Funimation (United States, Canada, Mexico, Brazil, United Kingdom, Ireland, Australia, New Zealand)
● Wakanim (France, Germany, Russia, Nordics)
● AnimeLab (Australia, New Zealand)
● ADN (France, Belgium, Switzerland)
● Animax (Southeast Asia)
● Tooniverse (South Korea)
● STARZPLAY (Middle East)
● iQIYI (Taiwan, Hong Kong, Macao, Southeast Asia)
● KKTV (Taiwan)
● CHT MOD (Taiwan)
● friDay (Taiwan)
● Ani-Gamer (Taiwan)
● myVideo (Taiwan)
TV anime 'Fruits Basket' official global website:
https://www.fruitsbasketofficial.com/
Official Twitter account:
Official Instagram account:
https://www.instagram.com/fruba_pr
Images: © NATSUKI TAKAYA.HAKUSENSHA/FRUITS BASKET PROJECT
WARPs UP links
WARPs UP official website: https://avex.jp/warps/
WARPs UP YouTube Channel: https://www.youtube.com/WARPsFACTORYTV/
Instagram: https://www.instagram.com/warpsup_official/
Twitter: https://twitter.com/WARPsUP
Facebook: https://www.facebook.com/warpsofficial
Weibo: https://www.weibo.com/7028502927
Related Articles