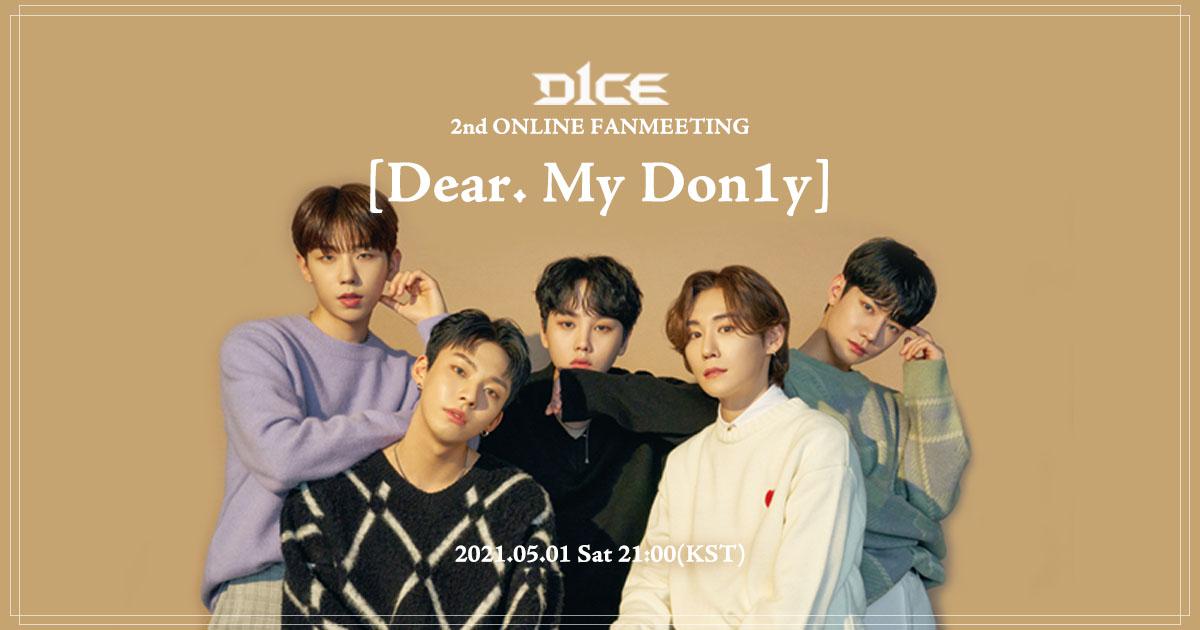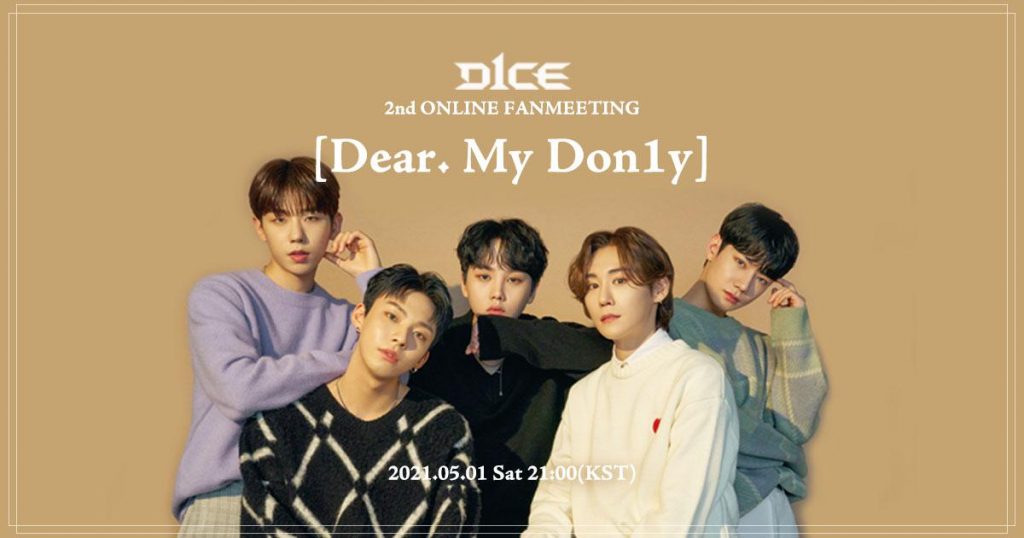 K-Pop's next generation stars, D1CE, are coming through on May 1st to meet their beloved fans in D1CE2nd ONLINE FANMEETING [Dear. MyDon1y]. The online fanmeeting will take place on the MyMusicTaste platform, greeting fans from all over the world.
After honing their skills on several survival reality TV programs, the five members have displayed their outstanding talent as a group and as individuals with covers and original songs. Every release leaves fans in awe of the talent and stage presence from the group.
Each member of D1CE has left an impression on fan seven prior to debut with their pre-debut track releases as units. They continued to impress with their debut song in August of 2019, "Wake Up" that pushed forth with a strong concept.
Songs like "Good Day" and "You're My Destiny" have captured the attention of the public, with beautiful smooth vocals that comfort listeners like a soft hug. Their June 2020 release in particular, "Draw You," garnered over 3.5 million views on YouTube.
With the announcement of member Jo Yong Geun's enlistment into the military on May 6th, fans are even more eager to meet with all the members ofD1CE one more time.
This fanmeeting will bring D1CE and their fans, Don1y, together online. Ticket holders can also purchase a 1:1 Zoom Video Call voucher to chat with the members. These are limited in number, but promises fans the chance to talk to the members.
For this concert, D1CE is collaborating with MyMusicTaste, a technology forward platform that breaks the barriers set by the pandemic and brings fans and artists together to create a new way of connection.
Tickets for D1CE 2nd ONLINE FANMEETING [Dear. My Don1y] are available on MyMusicTaste, for all Korean and global fans. D1CE's five members: Jo Yong Geun, Kim Hyun Soo, JungYoo Jun, Park Woo Dam, Woo JinYoung. Further information regarding ticketing and the show itself can be found throughhttps://mmt.fans/MwIjor through MyMusicTaste's other social media channels.
D1CE [D1CE 2nd ONLINE FANMEETING [Dear. My Don1y]] May 1, 2021, 9:00PM KST – MyMusicTaste
About MyMusicTaste:
MyMusicTaste is a fan initiated live event making service that brings fans, artists and promoters from all over the world together in one place to create a valuable and meaningful concert experience for everyone involved. MyMusicTaste puts the power in the fans' hands, allowing fans to request their favorite artist's concert in their city. With the mission to connect and amplify the voices of fans all over the world, MyMusicTaste successfully promoted concerts of artists such as EXO, GOT7, MONSTA X, The xx, Machine Gun Kelly, and more in over 57 different cities. With the simple idea–empowering fans to bring their favorite artist's concert in the city of their choice based on fan demand–MyMusicTaste is challenging the $27 billion concert market through cutting-edge technology and sophisticated, user-friendly service. Currently, www.mymusictaste.com supports more than 30 countries and offers 15 different languages.
About DREAMCATCHER COMPANY (D1CE Entertainment):
Established in 2008, DREAMCATCHER COMPANY is a South Korean record label and entertainment agency founded by the prominent production duo E-tribe. Since the debut of its first artist Nassun, the company has grown in size over the years, producing artists and idol groups under its own name. V.O.S, Dalshabet, DREAMCATCHER, and D1CE are the major artists that are currently associated with the label. With the debut of D1CE, the sub-label D1CEEntertainment was established in 2019
Related Articles