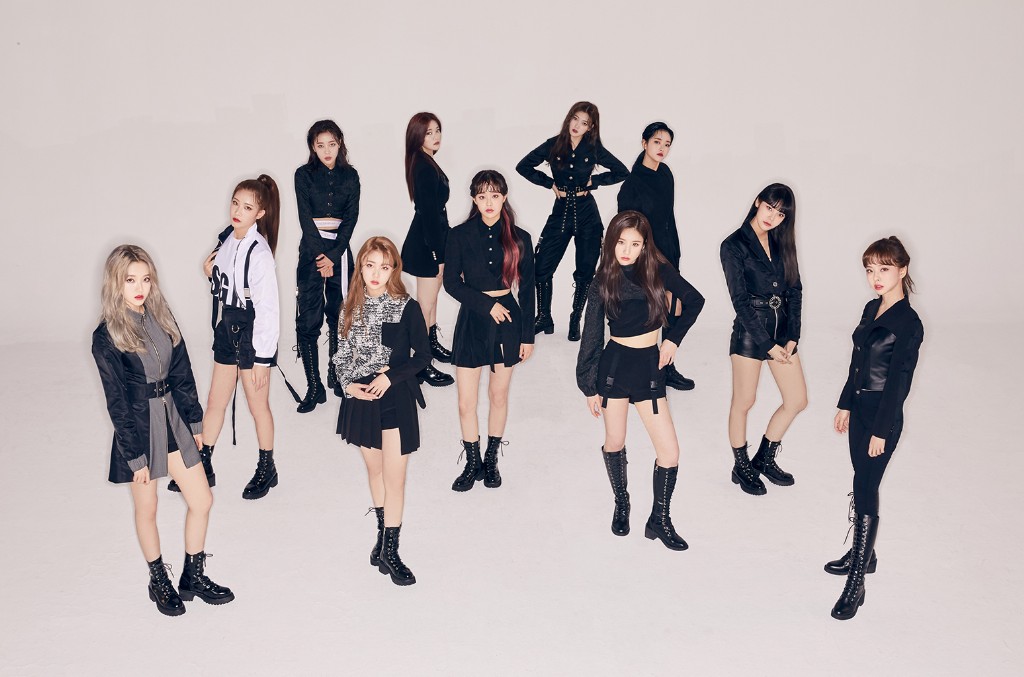 Following Blockberry Creative (BBC) expelling Chuu from LOONA, nine members (Kim Lip, Heejin, Jinsoul, Choerry, Yves, Haesul, Yeojin, Gowon, and Olivia Hye) filed to have their exclusive contracts suspended. Initially, BBC claimed these reports were not true and even started teasing LOONA's comeback as an 11-member group this January before postponing the comeback.
On January 13, 2023, Seoul Northern District Court Civil Division 1 determined members Kim Lip, Heejin, Jinsoul, and Choerry won their lawsuits against BBC. Due to the win, their contracts with BBC have been terminated.
In response to the four members' win, BBC said, "We are currently looking into this. We plan to share a statement later on."
While four members scored a lawsuit win, Yves, Haesul, Yeojin, Gowon, and Olivia Hye lost their cases. According to the court, their contracts had provisions made in the past, therefore, they must continue to carry out their contracts.
LOONA Speaks Out
Following the verdict, Yves, Haseul, Choerry, Yeojin, Kim Lip, Gowon, and Jinsoul posted on Fab to communicate with Orbit, their fandom.
Haseul, who confirmed the lawsuit news, said:
Orbits, it's been a really long while…

It's been a long time but coming with news like this, I don't really know what to say.

The news is true, and I, for the team and for myself, will try until the end, so please cheer for us lots..!

There will be long and hard fights in the future too, but if Orbits are by our side I think we'll be able to overcome it.

And the content about payments, there was a lot of speculation thinking that we've been receiving payments.

I can't tell you in detail now, but O think I can tell you that that part is not true.

Let's be together forever, and be sure to be happy.

I love you.

Sorry I haven't contacted you for all this time.
Later, Haseul wrote:
Thank you for your support and encouragement, Orbits.

It's thanks to you that I'm staying strong.

There were many days where I fell asleep after being exhausted from crying, and the days where worries and uncertainty wouldn't leave me alone kept repeating, every day. I tried not to show myself being like this to Orbits, but the weight of the pain that I had to endure was heavier than I thought, and it feels like it's getting heavier as time goes on…

But because Orbits are here, I'm taking heart and trying.

I'll be of strength for Orbits too, for the day where our days are filled with laughter only, let's stay strong together, I love you.

Really thank you so much and I love you.

I'll return all the love you've given me.
Orbits have you been doing well? It's my first message in so long so I'm really nervous, but first the news is true. Since I was young, up until now, it has been a very difficult time to endure, and the lawsuit was scary and difficult but because we had Orbits I think I was able to come up with the courage. It will be scary and fearful again, but if Orbits will be by our side, I think I'll be able to come up with the courage again… I'm so sorry that I haven't contacted you for all this time. I'm really sorry.

I don't want to hurt Orbits again, but things aren't really working out like how I'd like… Even now, all your warm words are fiving me a lot of strength, thank you very much. I'll come up with the courage so that we don't have any more hard times. Please cheer a lot for our members.

I'll work harder as Orbits' idol forever, so please stay by my side, Orbits I'm so sorry and thank you and I love you.
On January 14, Yeojin added:
I had a lot of thoughts today, because Orbits encouraged and supported me yesterday and today,  my anxious feelings are slowly calming down..! thought about the reason for which I was working so hard up until now, over the past months. At first, because of the Orbits who love me, and because of my family that supports me, I've endured until now. But hope faded away, and the anxiety of nothing remaining by my side made things hard for me all day. I thought countless times about how I could escape this period of time, could I run away. I haven't wished for a lot, I merely wanted fair treatment, but it feels like my dreams have collapsed, even while writing this now, I'm in such dread and I'm scared, but for Orbits who are supporting me, I'll try not to cry anymore and to get through this. To protect all the time that the members have dedicated, please stay by our side Orbits. I'm very sorry, and thank you again, Orbit I love you.
Later on, Yeojin wrote another message that read:
Orbit, are you asleep? I was watching videos of our performances… After going back and forth between crying and laughing while watching these, my head hurts so much you know? What if I can never get back on the stage… This anxious thought keeps circling in my head and I don't know what to do. Tour videos, group and solo fancams from the music shows we've done, the concert we did after coming back to Korea, videos of us that Orbits made for us, there are so many videos. I'm so thankful to Orbits who made me memories again just today, you know…? Watching the fancams makes me tear up because I want to get back on the stage… I want to do concerts again and music shows and fansigns and fan meetings and so many things I want to do from one to ten… I'm so frustrated and upset and angry… I'm so sorry to bring up something like this late at night… I know Orbits are having a hard time too and I'm so sorry to make you read something like this. I've never been this desperate before, from where to where did things go wrong… I don't know… I'm so scared that I'll never get back on the stage… I'm so afraid that I'll never get to see Orbits again… Orbits, I miss you so, so much.

I get so hung up over how I didn't tell you more often that I love you, and I'm just full of guilt that I didn't make you happier, so I think right now is the moment that I would like to erase the most… It's dark right now. I want to go back to the days when it was bright. Let's go back together…
Choerry, who also opened her own Instagram account, shared:
Orbits you were really surprised right… It's really been a very long time, and sorry that I haven't been able to talk with you often… I really missed you, and I'm sorry I haven't been able to come by, and thank you for always being by my side… I was reading all your messages and letters, and all the strength I got from reading, I was the really most reassured person in the world. I really missed Orbits… <3 I love you Orbit, I love you LOONA.

I hope Orbits have the happiest new year… 😊
It's been a while since I last called for you, Orbit.

Thank you sincerely for waiting, I have been looking over the messages and letters of support all this time.

I thought a lot about what to say but I can't think of anything other than thank you and sorry. I will keep singing, I love you Orbit!

And have a food night.
Gowon simply said, "I'm sorry Orbit."
My Orbits I'm always thankful, and you'll keep staying with me, right? In the days to come, for all of our members! I ask that you support everyone. Though I feel so apologetic to be asking you, but I will work hard so I can show you things that are that much better!

 It's late but Happy New Year Orbits!

Sleep easy without dreaming everyone byee.
Finally, Yves wrote:
Orbit, it's Yves.

I'm sorry I couldn't give you any updates during this time.

Mentally, every day has been a painful one…

Nights that I could not fall asleep, with a heaviness that felt like a truck weighing down my chest. I didn't want to show it to Orbits but… I'm sorry.

I ponder about what I can do, when I've now become used to this despair that I fel when I open my eyes and when I go to close them.

How long it will take, how much more pain I'll have to ensure, I have no idea… But I'm going to try everything, as far as I can go…

In this mental state, standing at the edge of a cliffy every day, all I can do, all I can grab onto, is Orbits' coattails, and so I'm sorry once again.

Lastly… Please believe in us.

I love you Orbit.
Meanwhile, ViVi and Hyunjin did not file a lawsuit against BBC. It is unclear what will happen to them in the meantime. It's also unclear if Yves, Haesul, Yeojin, Gowon, and Olivia Hye will file an appeal. Stay tuned for more updates as they become available!
—-Olivia Murray
#LOONALawsuitwin #kcrushnews #BBCLOONALawsuit #KimLip #Heejin #Jinsoul #Choerry #LOONAOrbit #BlockBerryCreative #fourwinlawsuit #kcrushamerica #Haesul #Yves #Yeojin #Gowon #OliviaHye #Vivi #Hyunjin #twodidnotfilelawsuitagainstbbc #kpop #kpopgirlgroup #LOONAkoreankpopgroup
Related Articles