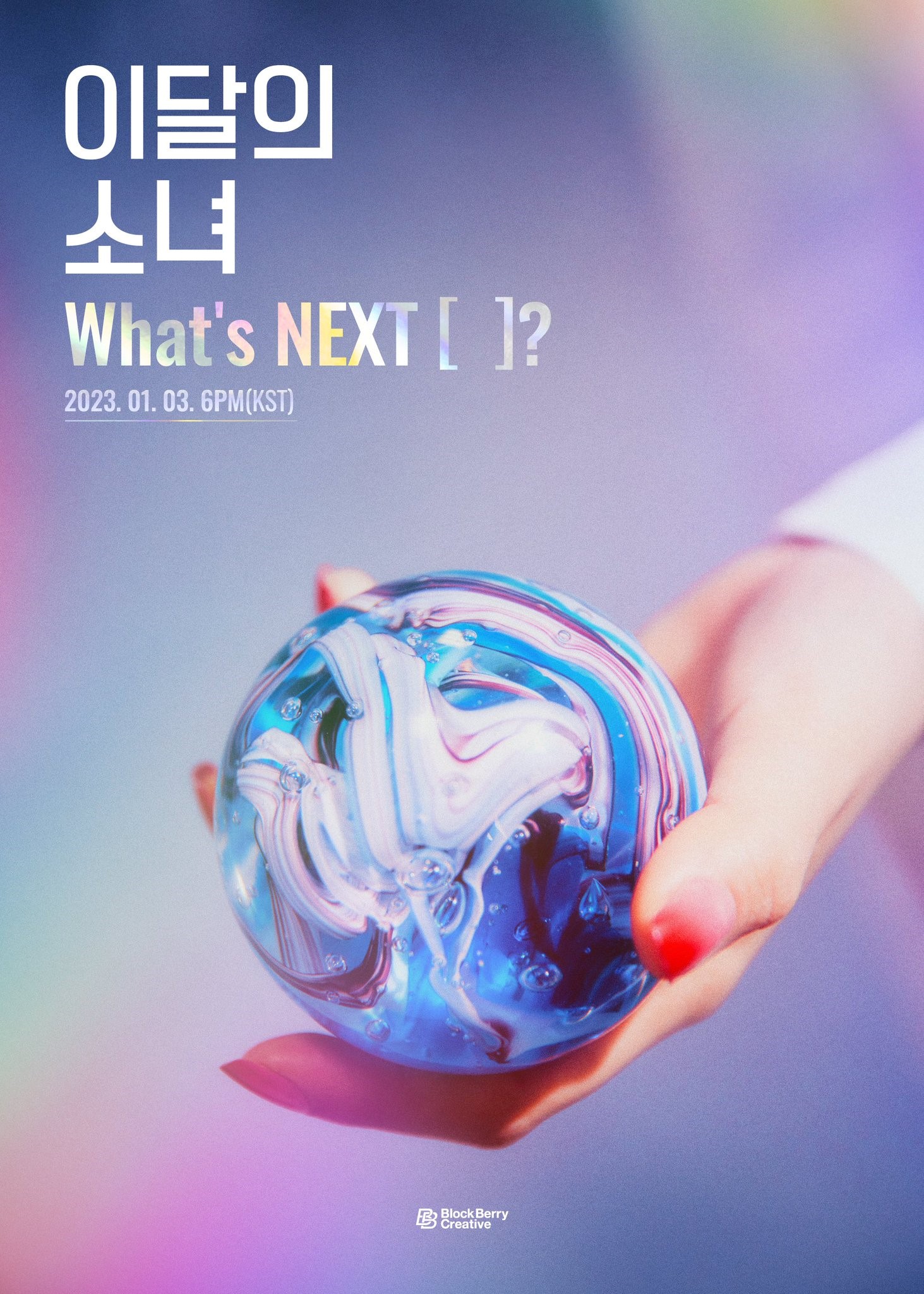 Following Chuu being expelled from the group and the alleged news that nine out of the remaining LOONA members filed an injunction against the agency, Blockberry Creative (BBC) announced LOONA will be making a comeback January 3, 2023. The company unveiled the teaser poster December 10, but OSEN announced the comeback plans December 7.
The teaser image features LOONA's colors, a hand holding a large marble, and the text "What's NEXT" along with brackets indicating there's more to come. BBC states the teaser indicates a "new beginning" while signifying the return of the "girl of the month" concept.
The comeback will be the first since Chuu's removal with what BBC calls a "full group comeback," but as ORBIT (LOONA's fandom) points out, there isn't a full group comeback without Chuu.
On social media, ORBIT and other K-Pop fandoms have called for a boycott of BBC and LOONA's comeback, with many stating supporting BBC means supporting the company's poor treatment of the girls and giving the company money LOONA won't see. The boycott is also to support Chuu.
Several businesses and K-Pop shops have even stepped up in support of the fan boycott and will not stock LOONA's new album including K Stars, KpopDistrict, Mandu K-Pop, KpopAustin, Pink Beat K-Pop Shop, and KYYO among other well known sellers.
The LOONA/BBC saga continues to develop, so stay tuned for more information. Will you support LOONA's comeback? Let us know in the comments!
—-Olivia Murray
#LOONA #LOONAComeback #kpop #kpopstars #LOONAAlbumBoycott #ORBITboycott #CHUU #CHUURemoval #BBC #BlockberryCreative #kcrushnews #retailerboycott #LOONAFans #kpopgirlgroup #kcrushamerica
Related Articles