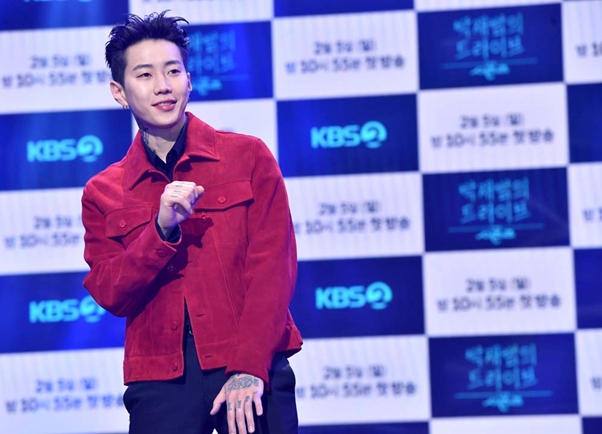 On the 17th, a press conference for the music talk show 'The Seasons – Jay Park's Drive' was held at KBS New Building in Yeouido, Seoul.
On this day, the production presentation was attended by main performers such as Jay Park, band master Dong-hwan Jeong (Melomance), CP Jo Jun-hee, PD Seok-hyung Park and Chang-soo Lee, who will be MCs, and MC Bae's pre-host 'The Seasons – Jay Park's Drive'. It unfolded as a time to share various behind-the-scenes stories and thoughts related to the broadcast.
'The Seasons' is KBS's new music talk show following 'Yoo Hee-yeol's Sketchbook', which finished with 600 episodes in July last year.
This program introduces various musicians' works that transcend genres, continuing the 30-year-old KBS late-night music program that follows Roh Young-sim's small concert, Lee Mun-se Show, Lee So-ra's proposal, Yoon Do-hyun's love letter, and Lee Ha-na's Peppermint.
In particular, unlike the ONE MC system before, it is expected that you will be able to feel a more diverse and rich sense of stage communication by adopting the 'annual project' method, which has been reorganized into a 4MC system, which is hosted by each MC per season.
The first season, 'Jay Park's Drive', features musician Jay Park, who has been in his 15th year since his debut, as the main MC. Along with the pressure of being the first solo MC on terrestrial broadcasting, it seems that a variety of talk will unfold based on his musical understanding, which has a multi-talented charm from dance, rap, singing, and producing.
Jay Park said, "I first saw Yoon Do-hyun's Love Letter in 2005, and I appeared in Yoo Hee-yeol's Sketchbook dozens of times. I finished the first recording impromptu because it tends not to go well if I just follow the script, and it went better than I thought." "I think carefully in that I am the first terrestrial music talk MC to bet on my name after 15 years of debut. I feel honored to carry on a 30-year tradition," he added.
Later, when asked which guests he wanted to invite, Jay Park replied, "I would be grateful if IU or New Jeans appeared."
The first episode of 'Jay Park's Drive', featured a guest lineup such as Lee Young-ji, Yang Hee-eun, Crush, and AKMU Lee Chan-hyuk, as well as Jung Dong-hwan and the session's rich sense of sound and attractive stage performance.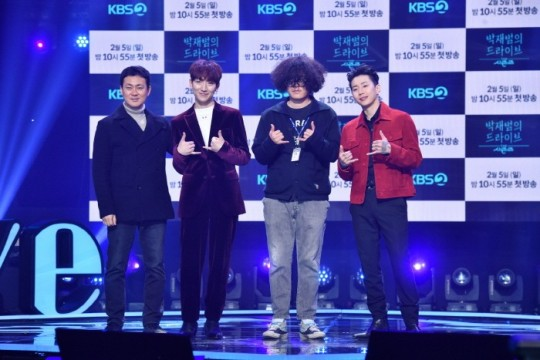 Overall, 'The Seasons – Jay Park's Drive' is expected to emerge as a flexible yet distinctive program that can bring out the inflection points of various music while maintaining the texture of the KBS music show that promotes various K-pop trends and musicians to the public.
Meanwhile, 'The Seasons – Jay Park's Drive' will be broadcast on KBS2 every Sunday at 10:55 pm with the first broadcast on February 5th.
—-Jiyoung Lee
#JayPark #JayParkTheSeasons #JayParksDrive #KBS2 #LeeYoungji #YangHeeeun #Crush #AKMULeeChanhyuk #Conghwan #KBSmusicshow #YooHeeyeolsSketchbook #February52023 #kcrushnews #kcrushamerica #traditionalkoreanmusic #kpop #kpopidol #Seoul #KBS
Related Articles