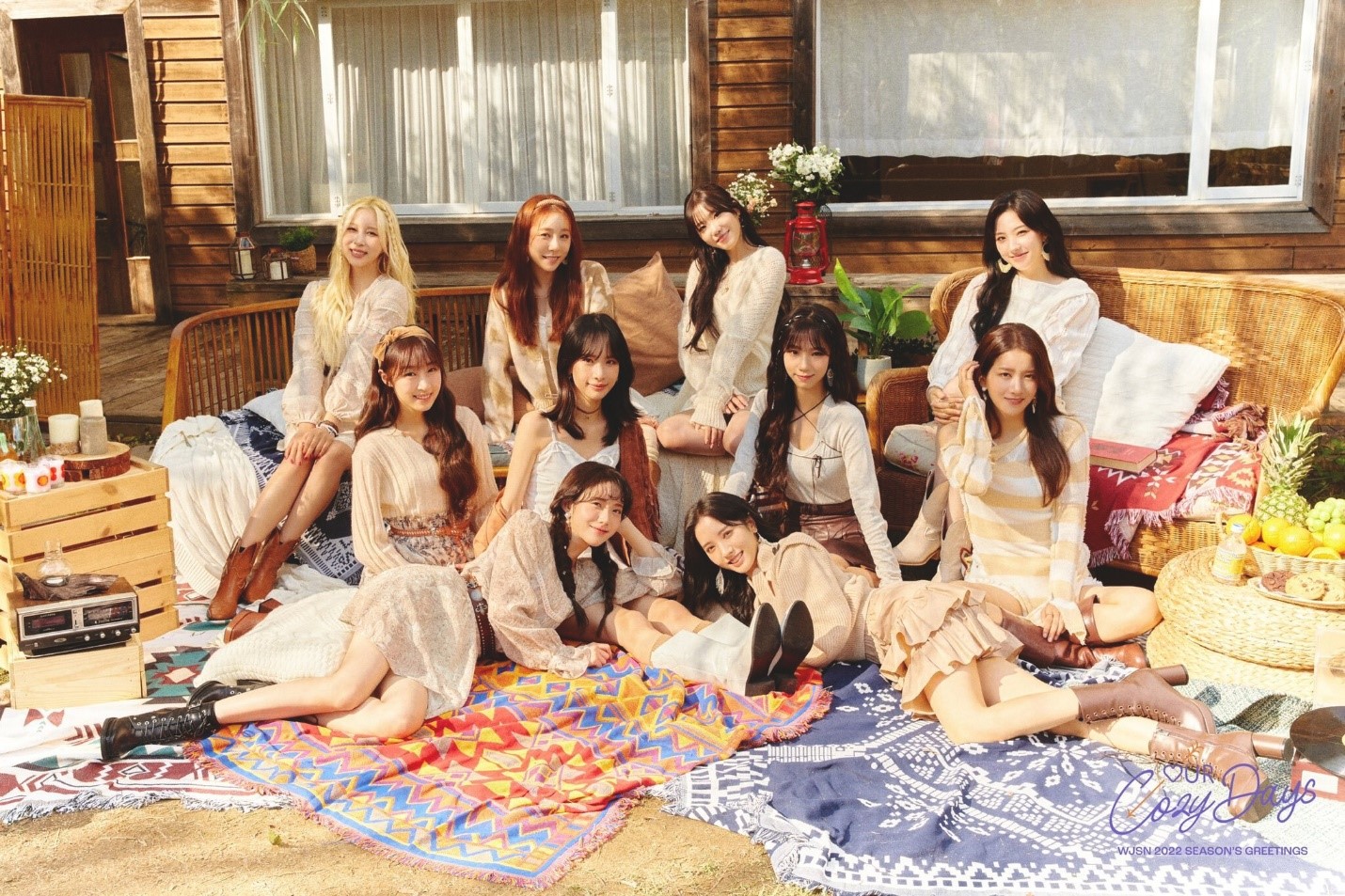 Cosmic Girls (WJSN), a formerly 13-member group that was a joint effort between Starship Entertainment and Yuehua Entertainment, may be continuing after all, causing fans to breathe a sigh of relief.
Eight members, Exy, Seola, Bona, Soobin, Eunseo, Yeoreum, Dayoung, and Yeonjung, renewed their contracts with Starship Entertainment this past week. Unfortunately, Luda and Dawon did not re-resign, but it is unclear if they will sign with new agencies and continue with WJSN or if they are moving on completely.
Chinese members Xuanyi, Cheng Xiao, and Meiqi, who are under Yuehua Entertainment, had their contracts expire. They've been absent from promotions since 2018, having opted to focus on Chinese promotions including Meiqi and Xuanyi debuting in Rocket Girls 101 and Cheng Xiao filming the drama Legend of Awakening.
Starship Entertainment released a statement announcing the new contracts and the departures of five members.
Hello, this is Starship Entertainment.

First, we would like to offer our sincerest gratitude to WUJUNGs both in Korea and overseas who continue to cheer on Cosmic Girls with unchanging hearts.

Starship Entertainment has renewed the exclusive contracts of Cosmic Girls members Exy, Seola, Bona, Soobin, Eunseo, Yeoreum, Dayoung, and Yeonjung.

In the case of members Luda and Dawon, the agency carried out lengthy and sincere discussions with both artists, and unfortunately, our exclusive contracts with the two members have come to an end. We would like to take this opportunity to thank Luda and Dawon for their strength and efforts that they showed throughout their promotions. Starship respects the decisions of Luda and Dawon and offers them support and encouragements in their new paths.

Additionally, we notify that the team contracts of Cosmic Girls members Xuanyi, Cheng Xiao, and Meiqi, Yuehua Entertainment artists who promoted as Cosmic Girls with the other members and with the agency, have also come to an end.

For the eight Cosmic Girls members who decided to renew their contracts based on mutual trust and loyalty, Starship Entertainment intends on concentrating its best efforts so that the members can shine every brighter in both their group and individual activities. We promise to provide each member with our fullest support.

Please send your warm cheers and encouragements to all members of Cosmic Girls, who are each beginning a new chapter in their journeys.

Thank you.
WJSN has held steady popularity since they debuted in 2016 with "MoMoMo." The multi-award winning group also won Queendom 2 in 2022. Hopefully, Starship Entertainment will work to promote the group better during this contract era.
—-Olivia Murray
#WJSN #StarshipEntertainment #CosmicGirls #MoMoMo #Queendom2 #kcrush #kcrushamerica #Exy #YuehuaEntertainment #13membersto8 #ChengXiao #Meigi #Luda #Dawon #Seola #Bona #Soobin #Eunseo #Yeoreum #Dayoung #Yeonjung #noncontractrenewal #kcrushnews #Koreangirlgroup #kpopidols
Related Articles