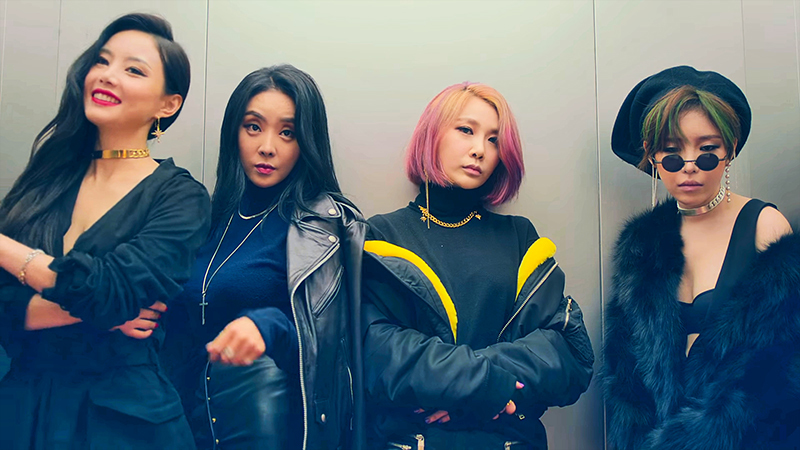 Mystic Entertainment announced that Brown-Eyed Girls (BEG) will be making their first full-group comeback during the first half of 2019.
"It's true that Brown Eyed Girls is preparing an album with the goal of making a comeback in the first half of the year," Mystic Entertainment said to Sports Chosun.
Prior to the comeback confirmation, several media outlets and Netizens speculated that BEG would be disbanding, especially since Narsha left Mystic Entertainment in December 2018 following her contract expiration. However, Mystic was quick to squash any rumors suggesting that Narsha would be leaving the group and the BEG would disband.
"The other Brown Eyed Girls' members except Narsha are still under Mystic Entertainment, and Narsha will also continue to participate in Brown Eyed Girls' albums," a Mystic representation said in December. "They're currently in the process of working on a new album."
The members have been hinting at their comeback since last 2018, further calming the tide of disbandment rumors.
View this post on Instagram
BEG have been on hiatus as a group since 2015. During their hiatus, Narsha married her non-celebrity boyfriend in 2016.
In 2017, Ga-in was briefly embroiled in a marijuana scandal and quickly cleared. She admitted that she was once offered marijuana by a friend of Joo Ji-hoon, her ex. She's also been in treatment for mental health issues.
Miryo and JeA have been active since the group's break. Miryo appeared on Unpretty Rapstar 3 and has released several singles, while JeA has been active in the music scene, variety shows, and OSTs.
BEG became a viral group following 2006's release of "Abracadabra" and its now iconic dance. For their comeback, Mystic says fans should expect something different from the quartet.
Are you excited for a BEG comeback? We know we are!
—-Joelle Halon
Related Articles