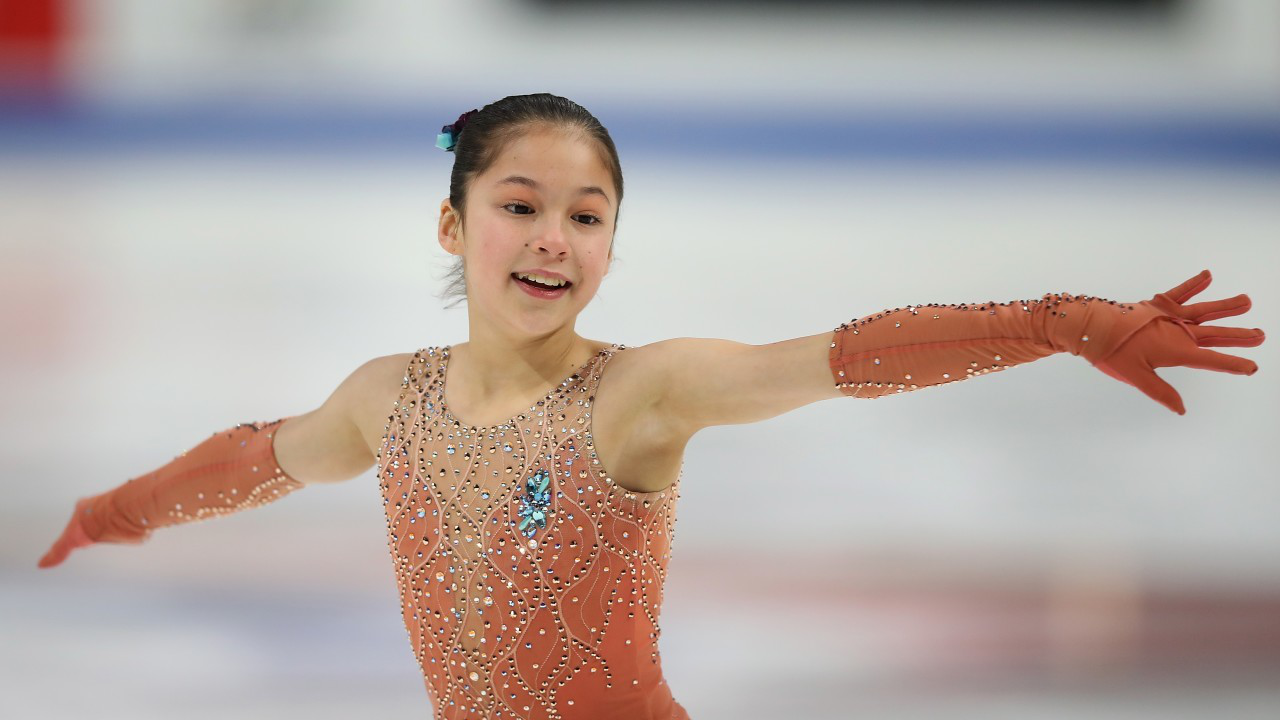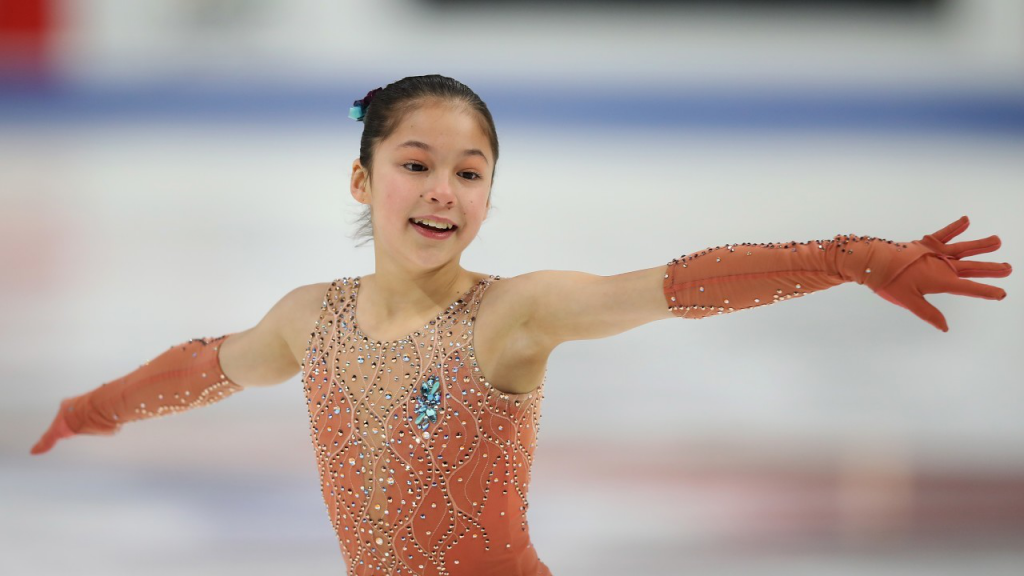 From January 18 to January 27, 2019, the 2019 U.S. Figure Skating Championships were held in Detroit, Michigan. From January 24-27, the senior competition was held with dazzling results and surprises. One of those surprises was 13-year-old Alysa Liu's surprise win to take the Ladies crown from defending champion Bradie Tennell.
Liu, who is Chinese-American, is the youngest U.S. National Champion in figure skating history. The record previously belonged to Tara Lipinski who won the title when she was 14 years-old during in 1997.  Lipinski still holds the title of being the youngest skater to win an Olympic title.
After the short program, Liu, who skated to Barbra Streisand's "Don't Rain on My Parade,"  was in second behind Bradie Tennell. Prior to Tennell's skate, Liu broke Tennell's record short program score by earning 73.89 points despite an under-rotated jump; Tennell, who broke the American ladies' record again with her score of 76.60, originally held the record in 2018 with a score of 73.79.
During the long program, the stars aligned for Liu as she skated a flawless free program to John Williams' "Witches of Eastwick" soundtrack. Liu's free skate earned a score of 143.62 (total score 217.51). Defending champion Bradie Tennell, while artistically brilliant, stumbled on a few of her jumps, causing her to earn a free skate score of 136.99 (total score 213.59). In third was perennial bridesmaid Mariah Bell with a total score of 212.40.
"It's not fully sunk in yet," Liu said after her win. "I am kind of out of it right now. I am not thinking about anything I just did."
In addition to being the United States' youngest champion, Liu is also the only American female skater to land three triple axels in competition. She landed one in her short program and two during her free program. Her two triple axels in her long program also mark the first time an American woman landed more than one in a single program.
At 13, Liu is too young to compete at international senior events. She will still have to skate at the junior-level until 2022 when she'll be 16-years-old… incidentally when she's eligible to compete at the Beijing Olympics if she's selected to be on the team. If her abilities continue to enhance, she may be the United States' chance to medal in woman's figure skating at the Olympics. U.S. women have not medaled in Olympic figure skating since 2002.
"She is the future of US ladies skating," Tara Lipinski said in an Instagram post. "And she will be the one to push the next generation forward."
For now, the 4'7" skating phenom still needs assistance to climb the podium. She is still a kid after all.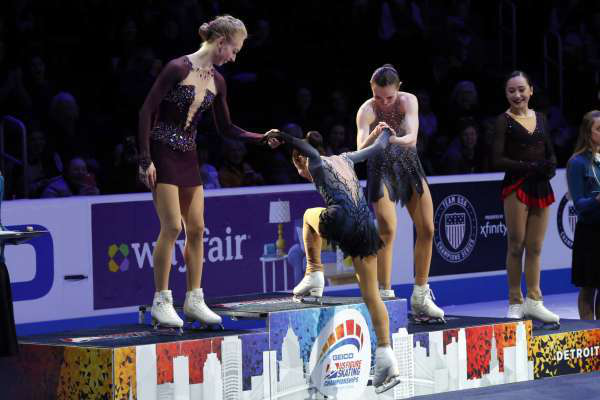 —-Joelle Halon
Related Articles