A photo of 2PM from their official twitter account @follow_2PM. From left: Taecyeon, Nichkun, Wooyoung, Junho, Chansung and Jun K.
Brainchild of JYP
2PM was the brainchild of Park Jin Young, the superstar and founder of JYP Entertainment, one of the biggest entertainment companies in South Korea. Originally an eleven-member band known as One Day, the band was split into two separate groups in their own right – 2PM and 2AM – with 2PM comprising seven members, Jay Park, Jun. K (formerly known as Junsu), Nichkhun, Taecyeon, Wooyoung, Junho and Chansung.
Their first studio album was released in 2009, which included their first number one single 'Again & Again'. In 2010, the group suffered a setback when their leader, Jay Park was embroiled in controversy involving posts from 2005 on his personal Myspace account expressing dislike of Korea which were taken out of context and grossly misinterpreted by the media. The public furor, allegedly led to his eventual departure from the group, resulting in the current lineup of six members.
Despite this initial setback, the group continued to make strides in the industry, working their way up from being opening acts in concerts of bigger groups such as Wonder Girls, to eventually headlining their own sold out concerts, releasing hit albums and debuting in Japan with Japanese albums and concerts.
From boys to men
Over the years, the group has grown from strength to strength, celebrating their 10th anniversary in September 2018. Their decade long presence in the industry has seen the boys grow into formidable artistes both as 2PM and as individuals and Hottests – the name their fans go by – are no doubt looking forward to more growth from the members in their respective endeavors.
2018 also saw the group beginning their hiatus with the members going off to serve their respective mandatory military enlistments one by one. As it stands, all the members with the exception of Taecyeon, have re-signed their contracts with JYP Entertainment and taken on the mantle of directors of the company signaling their importance as artistes and their determination to take charge of their artistic direction as individuals and as a group. Although Taecyeon has signed with another company, he remains committed to 2PM, continuing to promote as a group in addition to his individual activities.
Men of substance
Jay Park is second from right in this photo of the hosts and judges of Asia's Got Talent shared on Jay's Instagram account @jparkitrighthere.
Jay Park, the Korean American former leader of the group, returned to music in 2011 as a solo artiste, once the tide of public opinion turned in his favor after it was revealed how his post were misinterpreted. He is now a celebrated singer, songwriter, rapper, record producer, model, dancer, choreographer, entrepreneur and actor. International fans also know him as one of the judges of AXN's Asia's Got Talent and the first Asian American to sign with the record label Roc Nation by Jay-z.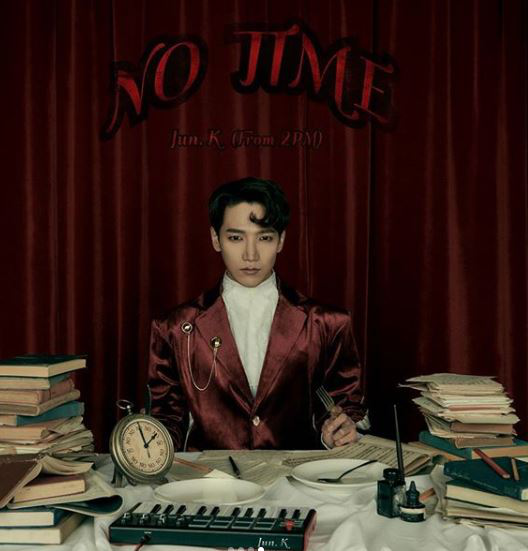 Jun K, seen on the promotional photos from his 4th solo album 'No Time' shared on his Instagram account @jun2dakay.
Jun K, is a successful solo artiste with four solo albums under his belt with his most recent Japanese album, 'No Time', released in April 2018. However, he has been keeping out of the public eye after getting caught driving drunk in February last year. He apologized to fans and the public for his error in judgment and is currently enlisted in the military for his mandatory service.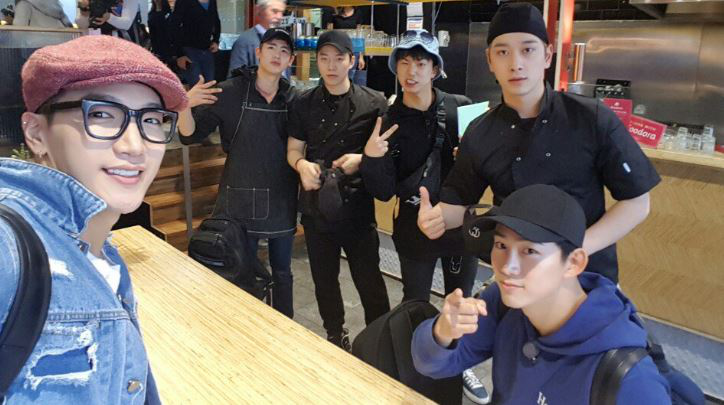 A recent photo of all six members shared on Taecyeon's Twitter account @taeccool. From left to right: Jun K, Nichkhun, Junho, Wooyeong, Chansung and Taecyeon.
Taecyeon, who is also currently serving his mandatory military service after giving up his American residency, has been on the news for his outstanding performance in the military. He is now signed to 51K, an agency founded by actor So Ji-sub and is expected to resume his activities with 2PM as well his solo singing and acting career once he has completed his service. Luckily, fans can watch him in his multiple dramas and movies while waiting for this talented actor to make a comeback.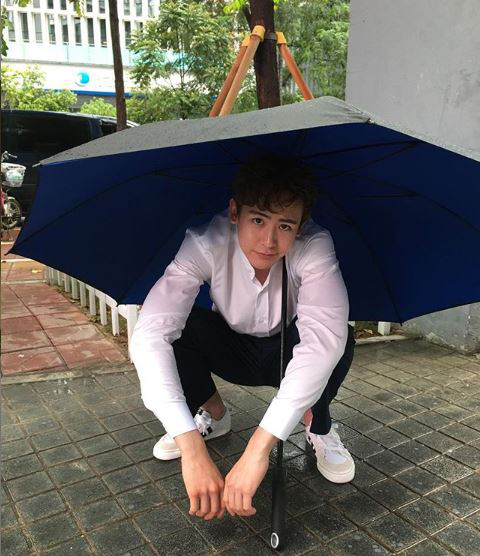 Nichkhun in a photo he shared on his Instagram account @Khunnie0624.
Nichkhun, also known as the Thai prince for his Thai nationality and wealthy background has been focusing on solo activities while the group is on hiatus. He held solo concerts in Osaka late last year and unveiled his first Japanese solo album 'Me' – contributing to the composition and lyrics of every song in the album. On the acting side, his movie 'Brother of the Year' became the second highest-grossing Thai movie in 2018 and ranked no. 1 in Thai box offices. He is also starring in Chinese drama 'Shall We Fall In Love' currently airing on Tencent.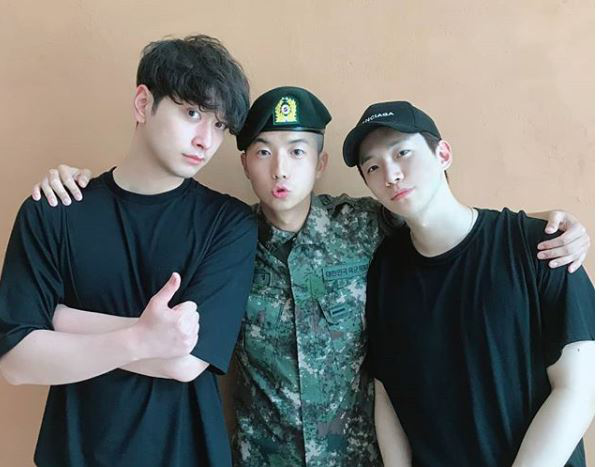 Wooyoung seen here in his military uniform flanked by members Chansung and Junho in a photo shared on 2PM's official Instagram account @real_2pmstagram.
Wooyoung, has been a solo artiste since 2012 with his most recent release – the E.P. 'Bye' reaching no. 4 on Korean charts in January 2018. He is also interested in acting but was last seen years ago in the Kdramas 'Dream High' (2011) and 'The Miracle' (2013). No word yet on his plans after he completes his military service as he just enlisted in July 2018.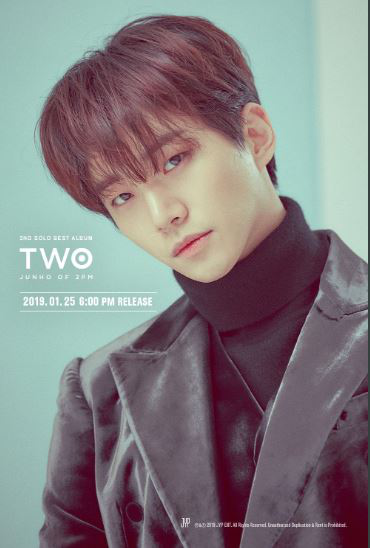 A promotional photo of Junho from his second solo album 'Two' shared on his Twitter account @dlwnsghek.
Junho, is easily recognizable these days due to the popularity of his recent Kdramas 'Good Manager' and 'Wok of Love' and will next be seen in Kdrama 'Confession' as well as two films in 2019. Despite his flourishing acting career, he continues to produce music as well, and will be releasing his second solo album 'Two' this month.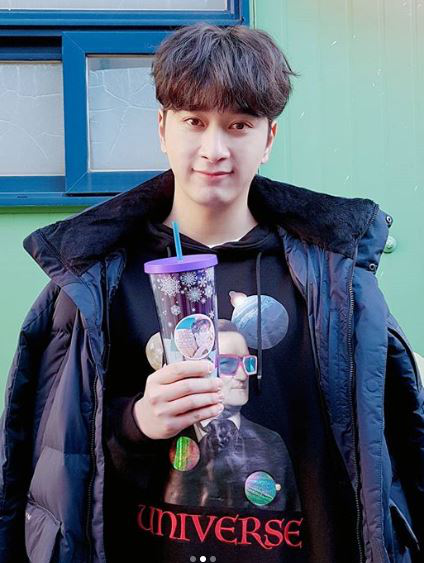 A photo of CHansung on the set of his latest drama 'So I Married an Anti-fan" shared on 2PM's official Instagram account @real_2pmstagram.
Chansung, is another member who has been focusing on acting recently, taking up small but memorable supporting roles in Kdramas such as the popular 'Suspicious Partner' and  'What's Wrong With Secretary Kim'. This comes as no surprise to fans of the actor as he has been acting since 2006, even before 2PM was formed. The talented actor and martial artist also owns a fitness center which he opened in 2012 in partnership with his weight trainer. He will next be seen in the drama 'So I Married an Anti-fan' which is currently filming.
—-Fie Fed
Related Articles