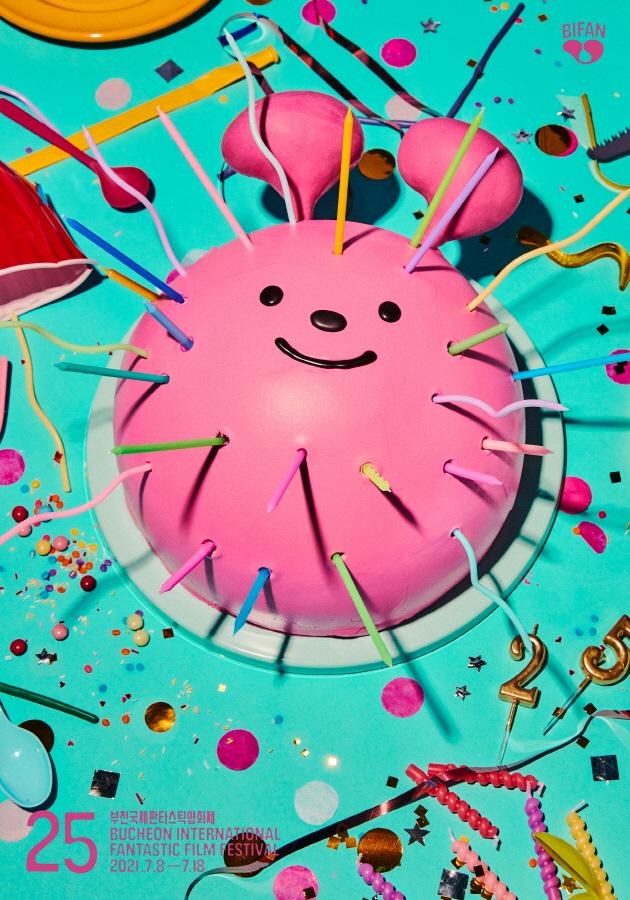 The 25th Bucheon International Fantastic Film Festival unveiled this year's official posters. The six posters make up the "cake series" that celebrates BIFAN's 25th birthday to reflect this year's slogan: Stay Strange.
The "Stay Strange" slogan expresses BIFAN's determination to show support for unconventional genre film talents that have turned away from the mainstream. The slogan also represents the hope for filmmakers, audiences, and anyone who struggled due to the strange changes that the pandemic has brought about over the past couple of years.
An actual cake was prepared and photographed, and the eye-catching six-poster series was created to capture the process of the 25th birthday cake being served then consumed since the film festival has a cause to celebrate.
CHARIDA Studio created the cake, and Lee Seung Hee Studio was responsible for the photography. A behind-the-scenes video that reveals what went behind the making of the posters will be uploaded to BIFAN's YouTube channel (www.youtube.com/officialPiFan).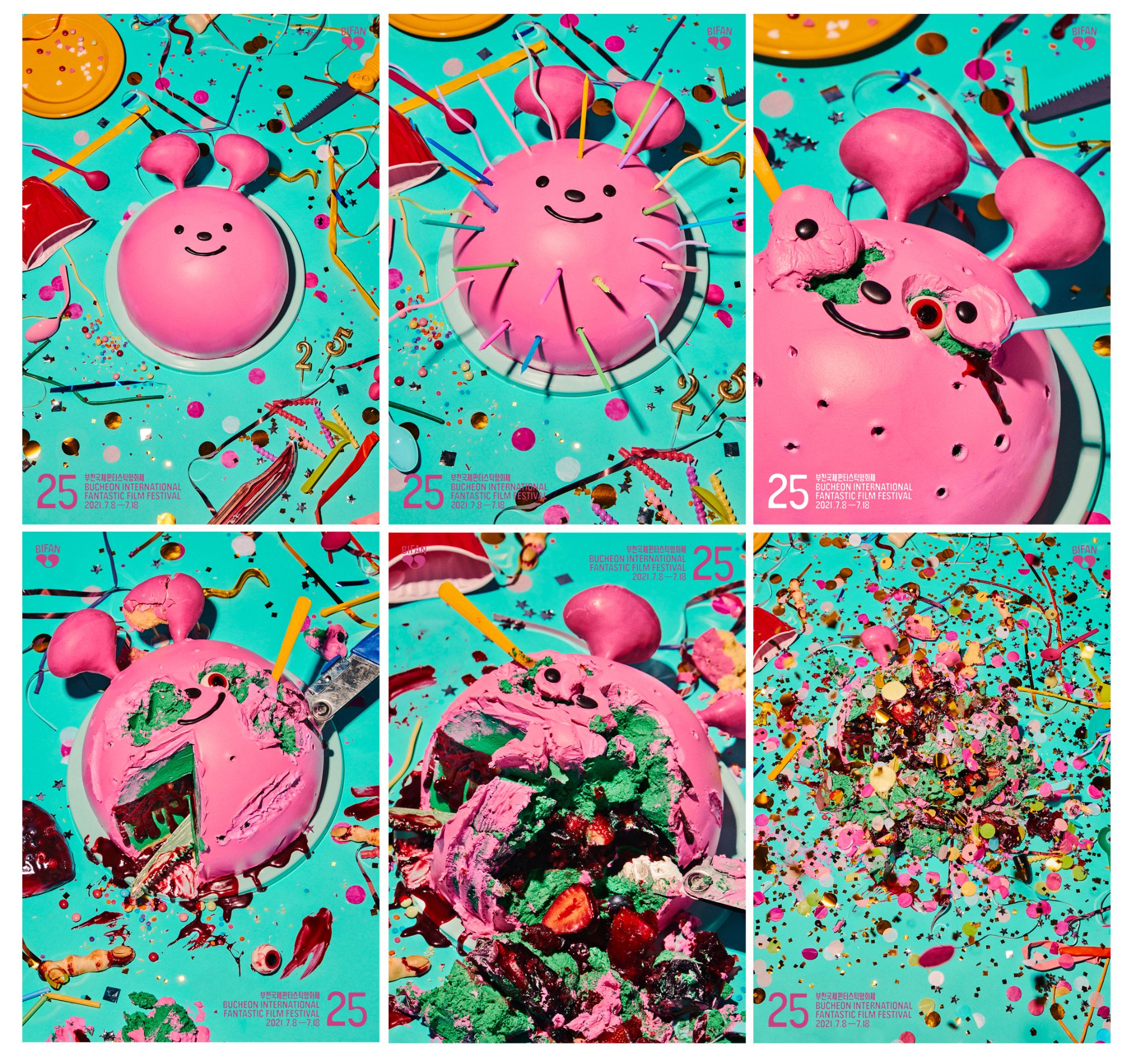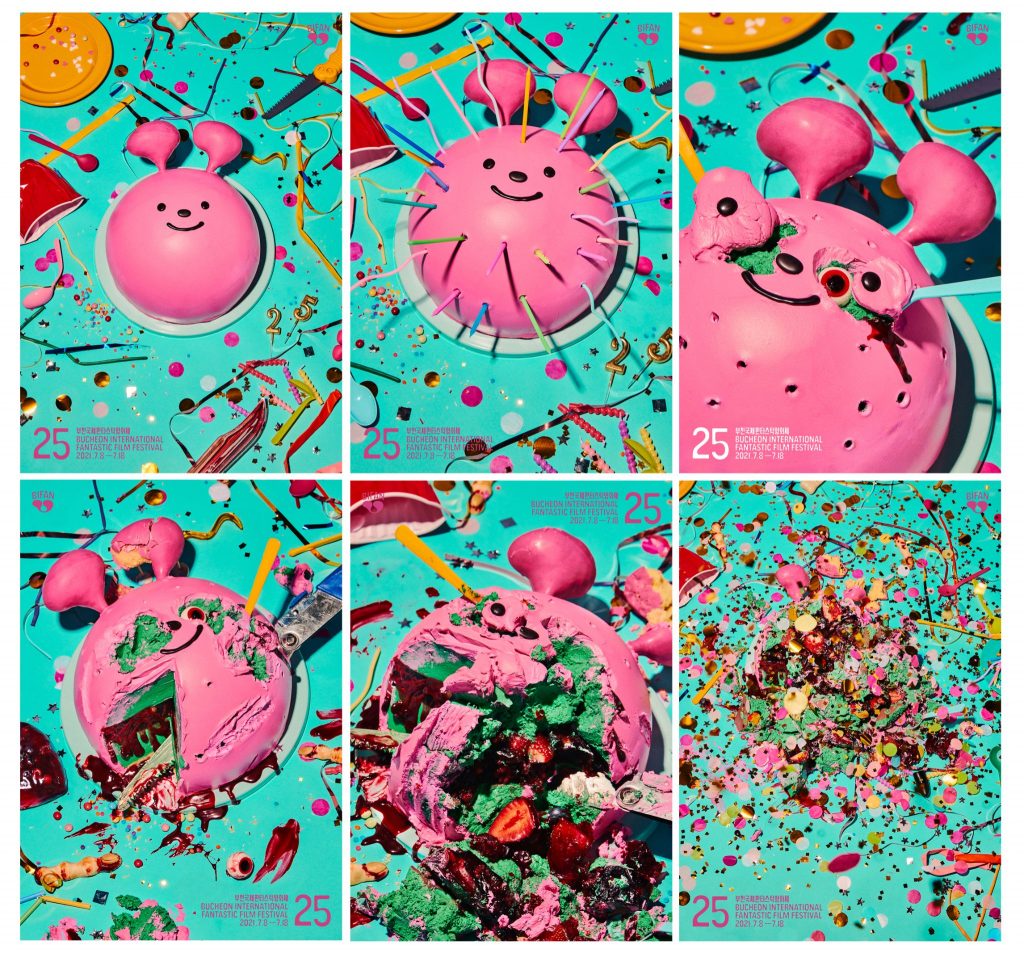 Utilizing its experience from 2020, the 25th BIFAN will actively make use of both online and offline platforms for this year's festival. A three-level operation plan that complies with the public health authorities' social distancing levels has been set also. The scale of the offline and online events will be different, which will allow for the festival to be proactive and flexible in response to challenges.
"Film festivals, which are theater-based, are struggling because of the pandemic and the rapid progress of online services," said festival director Shin Chul. "Although it's difficult to predict how the film terrain will take shape in the post-Corona era, it's safe to say that the way in which films are created, distributed, and viewed will be completely different from before. BIFAN's spirit is to look at things with skewed but precise eyes. We are in difficult times without precedent, and the only way to overcome and break through these difficulties is to discover new, creative talents.
BIFAN will work to nurture these new, creative talents, as we are in the midst of new changes."
The 25th BIFAN will be held for 11 days, from July 8 until 18. The festival will offer both online and offline screenings, as well as various audience events.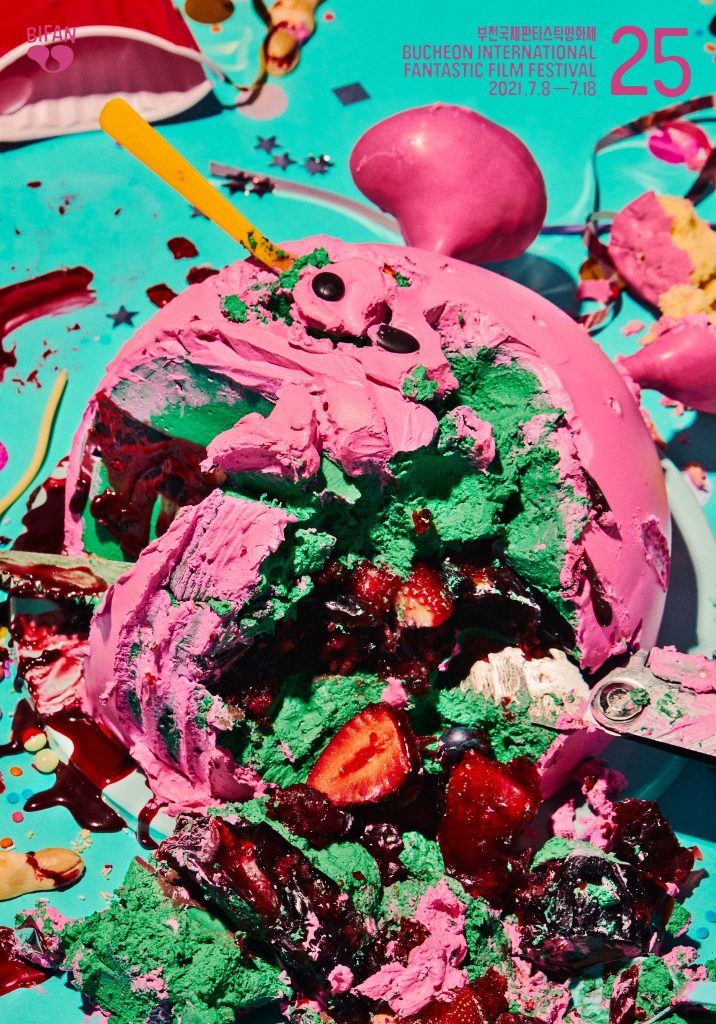 –J.Chung.
#BIFAN #Filmfestival #Film #Kmovie
Related Articles