It has been recently reported that Chinese musicians and companies have been infringing on a list of Korean pop artists' copyrights via YouTube. This is rather ironic since YouTube is banned in China and K-pop culture is also somewhat being restricted by the communist nation's government.
Certain Chinese companies have registered on YouTube that they own the copyrights to numerous music by K-pop artists including, g.o.d, IU, Davichi, TOY, Lee Seung-chul, and Younha's – collecting royalties illegally over the years.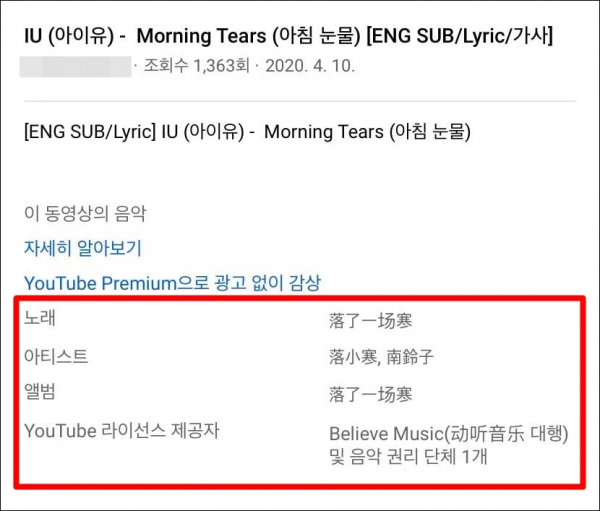 Many of the disputed song descriptions have been now deleted since attracting a lot of negative attention and complaints from the public.
These Chinese labels or companies took advantage of the absence of copyright registration on YouTube roughly during the 2010s – before the platform became widely popular – while the actual copyright owners had no idea that a third-party was registering and collecting royalties in their place.
A music expert and professor claimed that "Majority of Chinese music agencies are not aware of intellectual property or they intentionally choose to ignore it because it is okay to violate it in China. The Chinese TV production that bought the rights to use the format of the Korean TV show, "The Masked Singer," refused to pay them royalties, despite the Korean company winning an international law suit over the issue. Violation of copyrights is very common in the Chinese music industry too. Some say the best we can do is not to work with them."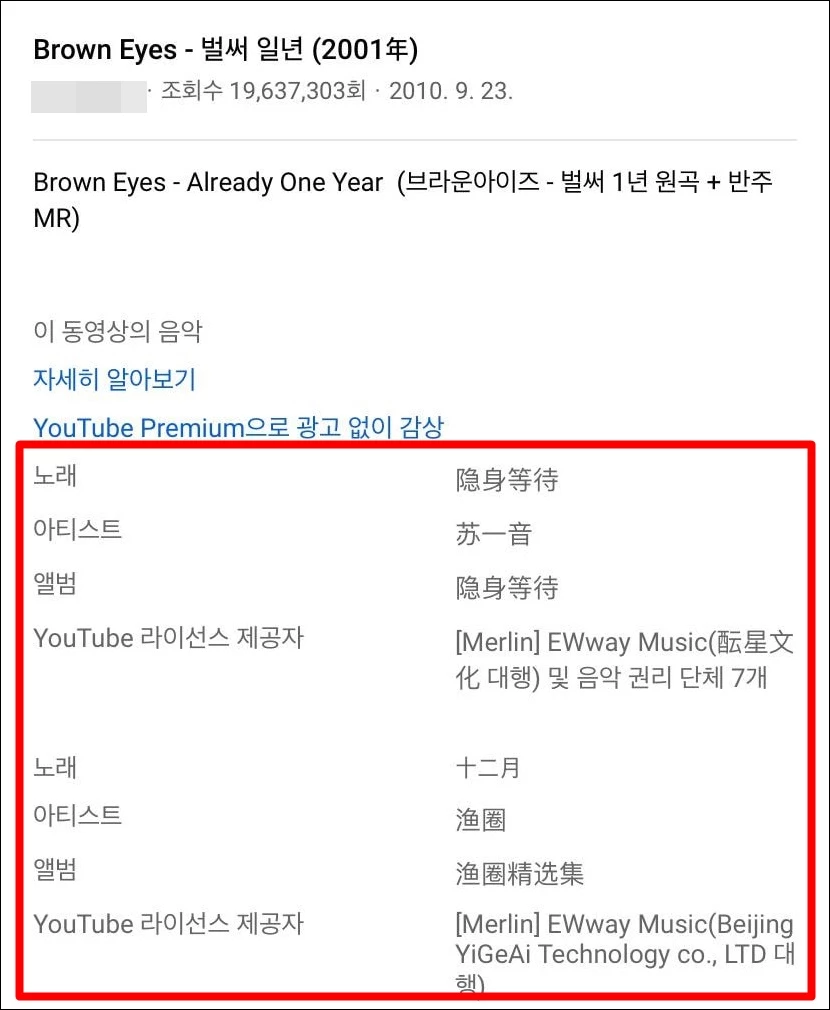 YouTube and the Korea Music Copyright Association have signed a bulk contract on getting copyright permission to songs managed by KOMCA and allowed YouTube to use them. Copyright owners don't necessarily register their property on YouTube, but if there is an issue, they can exercise their rights, as they still own the moral rights separately from the bulk contract. An individual song is not under management and rights owners should settle the issue individually by claiming their rights.
It may not be that easy for Korean musicians to win back their copyrights by filing international lawsuits against the Chinese companies if the Chinese government is not cooperative.
South Korea's culture ministry is currently collecting evidence of copyright violation cases and will require cooperation from the Chinese authorities to rectify the problem, while KOMCA is also looking for ways to settle the issue through YouTube.
Here's hoping that the issues will be solved soon.
–J.Chung.
Related Articles