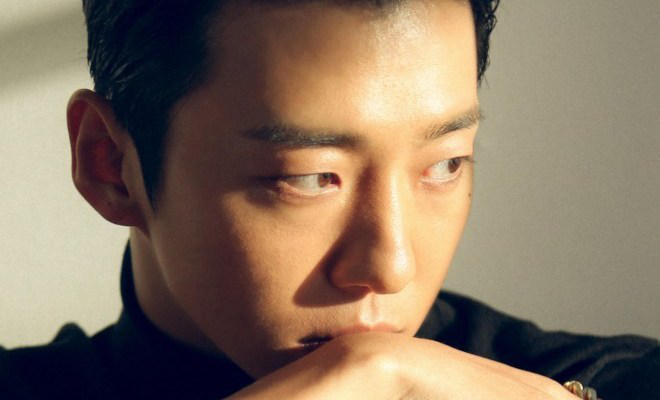 The BABY fandom didn't have to wait long for B.A.P members to re-emerge onto the music scene as four of the six have either released albums or plan to release albums in the next two months.
Bang Yongguk, B.A.P's leader, released his album, BANGYONGGUK, March 15, 2019. The 15-track album is a fusion of Rap, R&B, and Soul and features "Portrait," "Journey," "am4:44," and "Hikikomori," the lead single from the album.
Yongguk's album, released by Interpark, is a mix of darkness and hints of inner darkness. The overall album has a solid flow to it as it transitions between tracks, but there are some tracks that stand out more than others, specifically "Codas Gigas" which just grabs listeners before transitioning to the fan-favorite "am4:44." There is a song for almost any audience on BANGYONGGUK, including the sensual "Ya" to the banging "Xie Xie Remix" featuring LE (EXID), Liquor, and Sway D. It's a strong album that reminds Yongguk fans of the reason they fell in love with him in the first place while showing off his many facets as an artist.
However, an MV for "Ya" was supposed to be released, but it has been postponed indefinitely according to Yongguk's Instagram story. A reason has not been given.
Yongguk is also currently touring in Europe to promote his album.
Following Yongguk is Daehyun, who will be releasing his first solo album in April. The album, which will feature songs written, arranged, and composed by Daehyun, is an independent effort that will be released with the help of Culture Bridge.
In early March, fans were allowed to crowdfund to assist Daehyun in creating the album, a move that was greeted by controversy (even though other K-Pop groups and artists have used crowdfunding in the past, so it isn't like there's really an issue…). Despite K-Netizen complaints about the crowdfunding, Daehyun surpassed his funding goal in less than six hours.
"This album hasn't been easy to make," Daehyun said. "It started a year ago when I was still promoting with B.A.P, and I wasn't able to release it for reasons. Now the timing is right. I want to show my fans and the public that I'm able to start this journey on my own. It'll be different from B.A.P's music, and hopefully, I'll show my skills as a singer.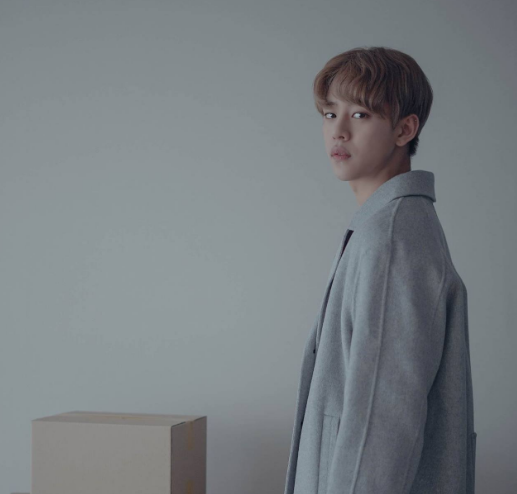 "Now that I'm not an idol, I can speak freely," he continued. "It was really hard. For work, I'd meet people, get into arguments, and my self-confidence would break down. I'm not the kind of person who likes to meet a lot of people, and I don't like to talk about myself. I would sit and obsess by myself and forget who I really was. It was hard to the point I wanted to give up, so I've returned home to Busan. It's been healing to be around the scenery and people from my childhood. Everything is the same here. I've been able to produce music again more naturally and peacefully here."
Daehyun's mini album, Chapter 2: "27" will be released April 5, 2019.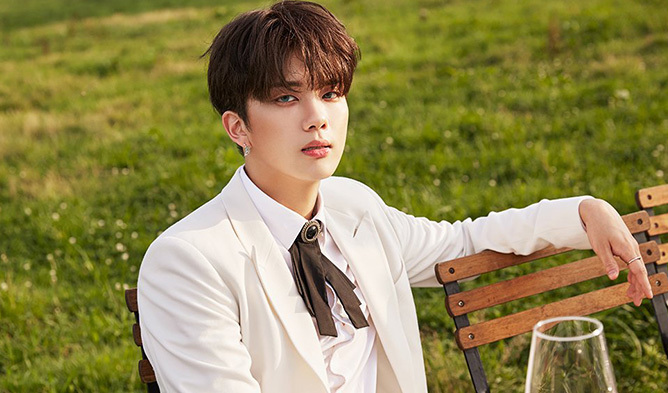 Meanwhile, on March 17, 2019, Youngjae announced on Twitter that his solo album will also be released in April and will be followed by his "Begin Again" fan-meets in May. Since leaving TS Entertainment, Youngjae started his own label for his solo activities which not only includes singing but acting as well.  
"We thought long and hard about how to show Youngjae's vocal color as a solo artist, and this is the decision he made. The upcoming album that will be released in April will showcase Youngjae's journey as he takes on a variety of refreshing musical challenges," a representative told Newsen.
Finally, in May, Zelo will release his own solo album.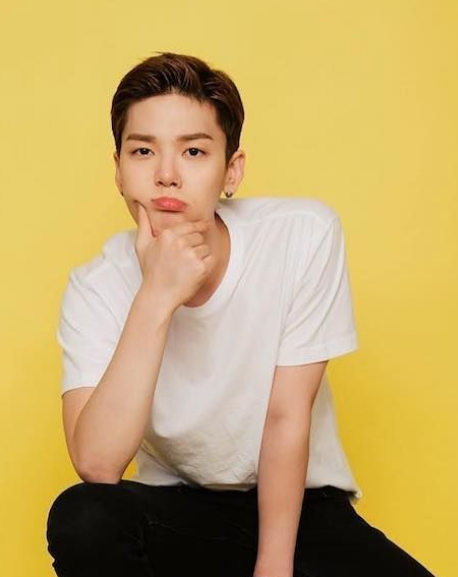 On March 18, 2019, A Entertainment announced their exclusive contract with Zelo and confirmed an album will be coming soon. The company announced that Zelo, upon the release of the album, will appear on music shows and will embark on a tour through Asia to promote his music. The company also plans on holding fan-signing events.
"Zelo signed an exclusive contract with us. We will fully support his solo activities starting with his fan meeting in Japan," the entertainment company said.
On March 17, 2019, Zelo launched his own VLive channel. Earlier in the month, he also unveiled his logo and official colors when he announced the launch of his official website, ByZelo.
Meanwhile, Jongup and Himchan's future plans have yet to be announced. Jongup has spoken up about life after B.A.P while Himchan has been quiet following the accusations of alleged sexual harassment. However, during one of Yongguk's fanmeets, a fan asked Yongguk about Himchan. Yongguk reportedly stated Himchan is well and that the two of them are in contact.
Will you support B.A.P's solo efforts?
On April 1, 2019, check Kcrush's Facebook page for an announcement regarding our latest giveaway! We will be hosting a hashtag contest for Yongguk's BANGYONGGUK album. Stay tuned!
—-Olivia Murray
Related Articles