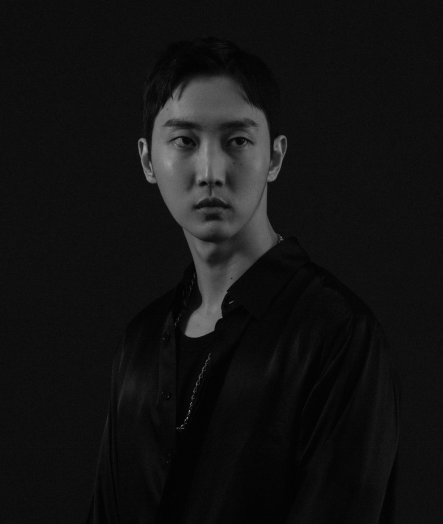 Crucial Star is a South Korean rapper, lyricist, singer-songwriter and producer, who made his debut at age 17, as a member of the hip hop group Libra Twins. In the year of 2008, he won an open-audition at Soul Company, beating out 300 applicants and landing himself a deal with the label. In 2010, he made his official debut with the digital single "Mad Clown VS Crucial Star". Crucial Star has indeed come a long way since then. In December of 2018, he released his second album Maze Garden which consists of 17 tracks, divided into 3 chapters, and is currently signed under his own one-person management, VAKER.
For this KCrush interview, we were able to delve more into Crucial Star's perspective in life, what he likes to do for leisure, his plans for the future and so much more.
We truly hope that this interview provides a fun and informative read for his fans, as well as those who aren't so familiar with his music. We'd like to say "a massive thank you" to Crucial Star for offering his precious time for the great interview, and wish him all the best in all his future endeavors.
Thank you for taking the time out for a KCrush interview. Please introduce yourselves to our readers.
Hello to everyone who is reading this interview. This is Crucial Star.
Did you always want to become a singer-songwriter?
When I was in middle school, I dreamt of becoming a cartoonist. I really loved Naruto and even went to the extent of making a homepage related to the Manga.
After I got into high school, I was very much immersed in Hip Hop and began making beats as a hobby – and now, I'm still making music.
What has changed the most for you, since your debut?
It'd be safe to say that the method of how I record my own life has changed. Before I got into music, I would keep track of the happenings of my life in a journal or on some social networking site. But since I started making music, I've recorded my life and feelings into the songs that I write.
What's the first thing you do when you get up in the morning?
I just keep checking my phone for no real reason – which is also a habit that I want to get rid of.
Tell us what kind of songs, original soundtracks or albums you enjoy listening to, these days…
Bruno Major – Easily, 10cm – You and I, J. Cole – Adolescence, Middle Child, Tom Misch – Lost In Paris, and Nujabes's Albums.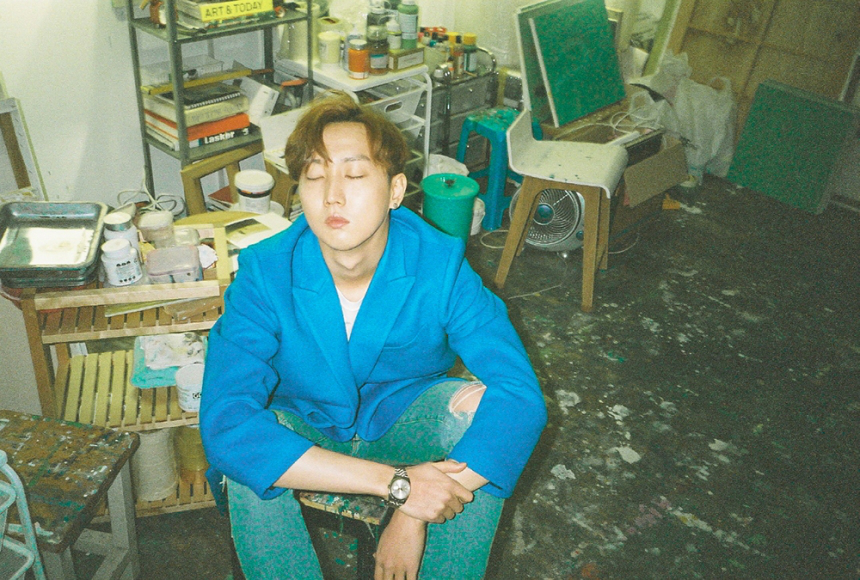 Which one of your songs are you the most attached to?
Singer Songwriter and Grandma are the two songs that I consider to reflect my life right now.
Who is your role model and why?
I did have a role model in the past but I don't anymore. Since I'm just trying to live my life, my own way, rather than looking at someone else's life and attempting to imitate it.
What kind of food or beverages do you like and dislike?
Baeksuk, mushroom or eggplant pizza and seaweed soup are some of my favorite dishes. I really dislike foods that tastes too spicy.
Do you have any secrets that your fans don't know about?
I've already made it public in my songs that I can't stretch out my right index finger, since I had an accident with a knife and received dozens of surgical stitches when I was young. And it might not appear that way, but I have experienced a lot of hardships in my life and have a lot of heartaches that I do not wish to divulge.
Which colors do you like the most and dislike?
I like black and blue the most. I don't really have a particular color which I dislike.
Tell us about your interests and what you do during your free time.
I enjoy both playing and watching soccer. I currently support Manchester City. I also like travelling abroad and do photography in European cities like, Paris, Prague and etc.
What do you like to do for leisure and how do you release stress?
These days, one of my favorite hobbies is collecting Vinyl records. I usually bring back 5 to 10 records, from trips.
I think I can release stress whenever I work on songs or stroke my pet cat, which is named Mandu.
Can you recommend any books, musicals or films you've enjoyed recently.
I haven't really read any books recently, so it's a bit embarrassing to recommend a book right now.
But I'd like to introduce you to Cosmetique de l'Ennemi by Amelie Nothomb, which I read in three hours as soon as I opened it.
I also want to recommend the film Green Book, which really left a great impression on me.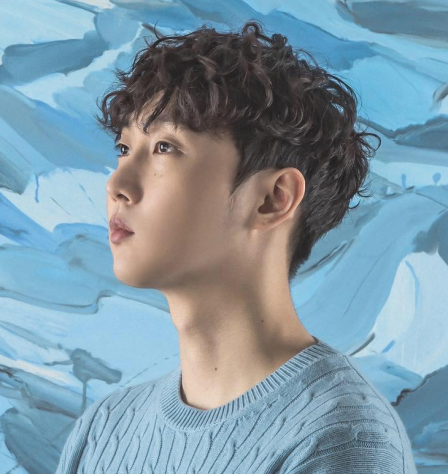 Which American artist do you wish to do a collaboration with?
I've always wanted to work with Kid Cudi, because he has been such a big inspiration as an artist, so it is a dream of mine to work with him.
What do you think you'd be doing, 5 years from now?
In 5 years, I'd probably be married to a woman whom I am in love with. Also, if given the chance, it'd be really cool to perform in the States, Europe, Latin America…
I think I would also be more enhanced as an artist; producing serious and deeper music. Those are my goals.
Please share with us your future plans and hopes. Say something nice to the fans too.
I would love to let my music be known to more people in the world, but things aren't moving so quickly due to my very introverted personality and for not being very active.
But I have set definite goals to diligently keep making better music. And hopefully, I can become an artist who produces deep and much more meaningful songs in the near future.
I also would like to sincerely thank all the people in Korea and abroad who listen to my songs. I consider it such a wondrous and magical thing, to be able to feel and share the feelings you can attain from music, even if we don't speak the same language. That is also something which means a lot to me.
I hope that I can deliver more thoughts, happiness and positivity to all the people who enjoy listening to my music. Have a happy and meaningful day to you all. Thank you.
 — J. Chung.
2 responses to "KCRUSH Interview with Crucial Star"
Related Articles