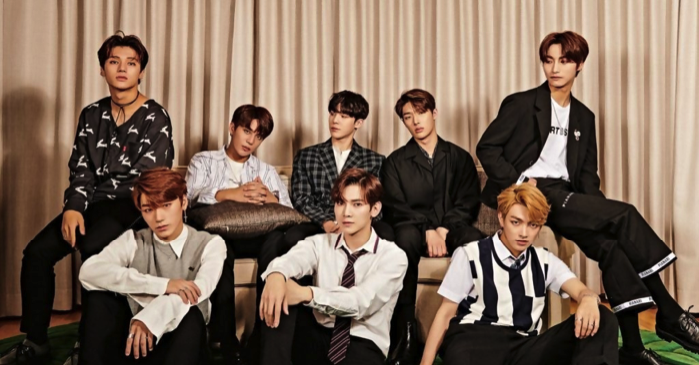 It hasn't even been a full year since their debut, but up-and-coming power rookies, ATEEZ, have signed with the American music agency RCA Records.
On July 24, 2019, the group (full name ATEEnagerZ ) announced their signing with RCA Records. Sony Music Entertainment Korea, KQ Entertainment—the group's managing company—and RCA Records shared their excitement over the news.
"We've been watching the success of ATEEZ build for the last few months and are excited to partner with Sony Korea and KQ Entertainment to help take them to the next level," says John Fleckenstein, co-president, RCA Records. "K-pop is undeniable, and ATEEZ is stepping out as a frontrunner in the space."
"It has been our privilege to be part of ATEEZ's journey with KQ Entertainment from the very beginning," says Joseph Chang, managing director, Sony Music Entertainment Korea. "ATEEZ's management, KQ Entertainment, led by Sean Kim (CEO), includes visual creative, A&R, in-house producers and more, which enabled ATEEZ to be successfully formed. KQ and ATEEZ have pursued an original sound and style, and with the immense support from their ATINY fanbase across the globe. We are thrilled to continue this journey to international stardom with RCA Records in the US."​
"We are so excited about this new journey with RCA Records. We already feel the love from our ATINY fans in the U.S. and can't wait to continue to showcase our music and powerful, energetic performances to them and are looking forward to gaining new fans along the way," ATEEZ told Billboard.
The group, which toured successfully in North America and Europe earlier this year, are more than ready to tap the US market. Each of their concerts this year were sold out, and their music has appeared on several music charts globally. The signing paves the way for ATEEZ to promote more in the US while releasing music to their Western audiences.
RCA Records is home to Justin Timberlake, Alicia Keys, Alan Walker, Backstreet Boys, Britney Spears, Childish Gambino, Christina Aguilera, Dave Matthews Band, Enrique Iglesias, Foo Fighters, H.E.R, P!nk, Jimmy Eat World, Khalid, Usher, Pentatonix, and Shakira among other artists. Here's to hoping ATEEZ find as much success as the aforementioned have!
—-Olivia Murray
2 responses to "ATEEZ Sign with RCA Records"
Related Articles