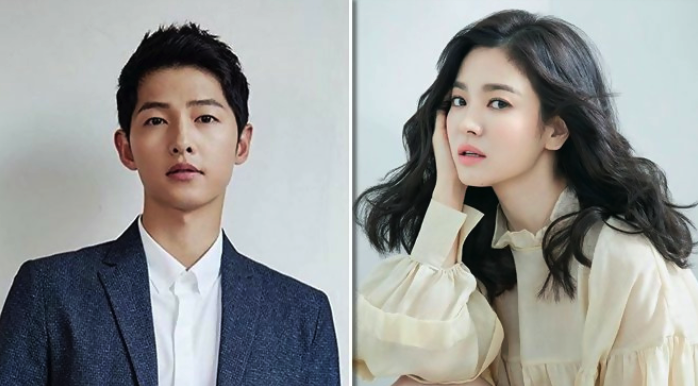 The marriage between Song Hye-Kyo and Song Joong-Ki is officially over.
On July 22, 2019, the now-former Song-Song couple had their divorce finalized at the Seoul Family Courts. Neither of the Songs released a statement regarding the finalization, but Song Hye-Kyo's agency, United Artist Agency (UAA), provided a statement to the press. The statement did release some tidbits regarding what the divorce entailed.
"We inform you that the arbitration procedure was completed with both sides agreeing on a divorce without alimony or division of property," the UAA rep said.
Meanwhile, on July 25, 2019, Song Hye-Kyo and her lawyers filed a formal complaint against those spreading malicious rumors about her online.
"On July 25, we filed formal complaints with the Bundang Police Station against numerous suspects for spread of false information, defamation of character and insult," UAA said in a statement.
Song Hye-Kyo's legal counsel reiterated that a complaint had been filed.
"We have filed a formal complaint with the Bundang Police Station against numerous suspects after collecting evidence on malicious acts, distribution of false information and malicious slander in relation to Song Hye-Kyo," her lawyers said. "Our company is planning to file criminal complaints against the remaining communities, comments and YouTubers as soon as evidence is collected."
The lawyers continued, "False information and posts, malicious slander and fabrication and distribution of unimaginable stories related to Song Hye-Kyo have been continuing. This has not only surpassed the level of social tolerance but is also causing unbearable distress to Song Hye-Kyo."
During an interview, Song Hye-Kyo said she would be taking time off for the rest of the year.
"This year, I will take some personal time off. I need to have some time for myself… I will take it easy. And next year, I will start a new project—maybe—but nothing has been fully decided yet. Let's see if the stars align," she told the Hong Kong Tatler.
The famed couple met on the set of Descendants of the Sun in 2016. The pair married October 31, 2017. They announced their divorce June 27, 2019.
—-Olivia Murray
Related Articles