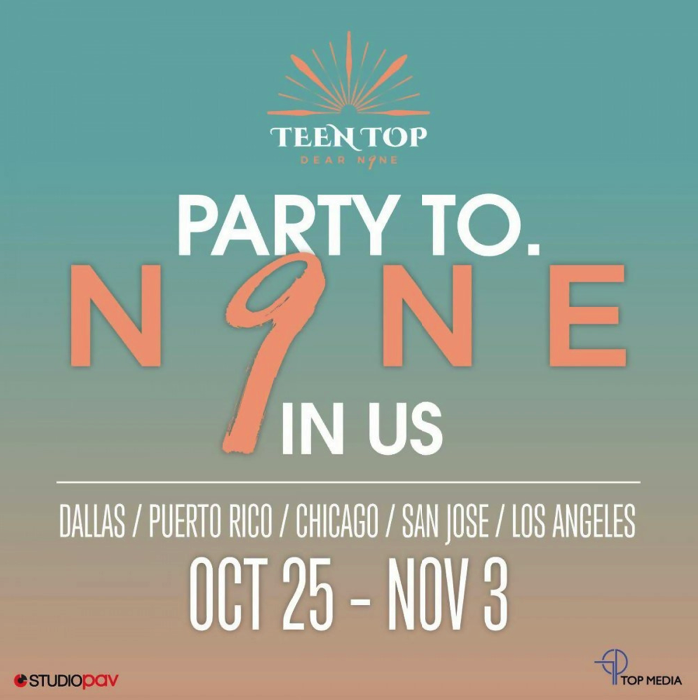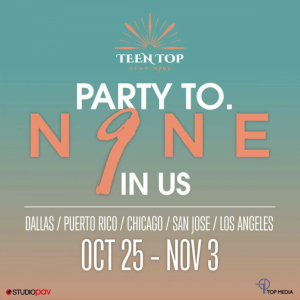 From October 25 to November 3, 2019, you can have your chance to see TEENTOP in one of five US locations!
TEENTOP will return to the US for another tour, this time with their PARTY to. N9ne tour. The five-member group last toured the US in December 2018 with their 2018 TEENTOP Night in the USA tour.
For the 2019 tour, StudioPav and Top Media will bring the group to Dallas, Puerto Rico, Chicago, San Jose, and Los Angeles.
Tickets will go on-sale in August. Will you be happy to see TEENTOP again?
—-Olivia Murray
Related Articles