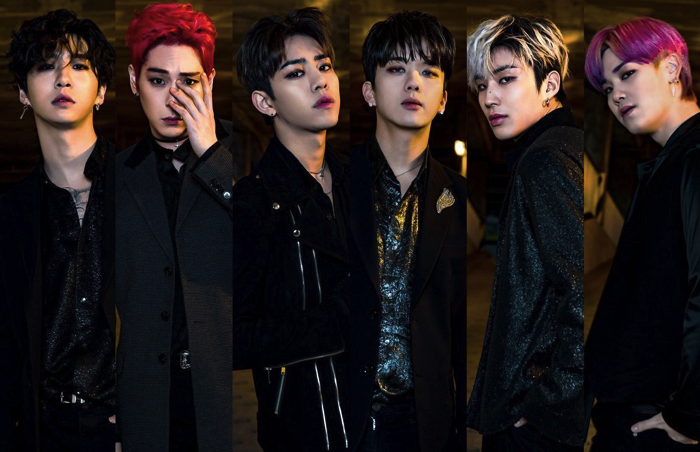 As anticipated and expected, all six members of B.A.P departed TS Entertainment following the ends of their respective contracts. Jongup, Himchan, Daehyun, and Youngjae left the company this month (February 2019); Yongguk and Zelo's contracts ended in August and December 2018, respectively.
Upon the news of remaining departures, TS Entertainment posted a message on B.A.P's fan café that read:
Hello. This is TS Entertainment.

We would like to notify you that TS Entertainment's exclusive contracts with B.A.P members Himchan, Daehyun, Youngjae, and Jongup have ended.

With the exclusive contracts that B.A.P members Himchan, Daehyun, Youngjae, and Jongup had with TS Entertainment ending, we have come to the agreement that they will not renew their contracts and will instead find their own paths.

We wish to sincerely thank all of the Korean and international fans who have sent their love to B.A.P members Himchan, Daehyun, Youngjae, and Jongup, and we hope you will continue to support them in the future.

Thank you.
Currently, it is unknown if B.A.P will come together as a group in the future even though the members themselves have promised fans they will be together again. Currently, some the members have solo plans; Yongguk (who recently released his solo track, "Hikikomori") and Himchan are scheduled to join the military this year. Youngjae is rumored to have signed with a new agency.
"Although we won't be able to right away because we have our own situations and our future plans are different, I still always think that we will be able to work together again some day," Jongup told News1 during a phone interview. "As for right now, we're trying to focus a bit more on the things that we've been wanting to do."
Jongup clarified that the group will still be together. "[We] never said 'disbandment,'" he said during the interview. "There are some who want to try things on their own, and we've ended up in a situation where we can't do things together, so we decided to support each other. To be honest, it's very sad that we're unable to promote as B.A.P. Still, we're accepting the current situation and we decided to support each other on our paths."
Daehyun also shared his thoughts on his official Instagram.
2012~2019 I ran like crazy, fell down, and got back up again, and now all I'm thinking about is: They're memories of precious and happy times that I can't experience again. I'm so grateful until the end to our TS Entertainment family members who went through so many hard times together with us. Also, I want to finally apologize to CEO Kim Tae Song, who must be watching us from above. It's really true that it wouldn't have been possible if not for you. I respect you as ever, and I miss you. 2019~ I can't tell you exactly when or how in the future I'll be able to see you again, but I'm going to keep doing music until I die. Please support me. Thank you, BABY.
B.A.P recently celebrated their seventh anniversary January 27. Throughout their seven-year history, B.A.P experienced many hardships, mainly their 2014 lawsuit against TS Entertainment. With the news that B.A.P left the company, while BABYZ are sad B.A.P are not promoting as a group for now, there is jubilation that the group is no longer under TS' control and poor management.
B.A.P debuted in 2012 with "Warrior." Their last track together was "Hands Up" in 2018.
We wish the B.A.P members the best in their futures. 
Related: Kcrush Interview with Rapper and Songwriter Bang Yong-guk
—-Joelle Halon
Related Articles