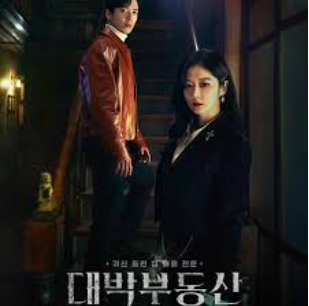 Also translated as Daebak real estate, the series has made waves as a dark-themed thrilling drama that manages to keep the audience in suspense all through. With Hong Ji-Ah (Jang Na-Ra) and Oh In-Beom (Jung Yong-Hwa) as the main characters, a simple real estate brokerage swiftly turns into an endless nightmare with twist and turns that lead to an extreme tearful ending. The occult series involves real estate brokers exorcising and cleaning out houses associated with ghosts and frequent deaths of their dwellers. Daebak real estate's director Hong Ji-Ah inherited the exorcism genes from her mother. She conceals her feisty and hot-tempered character under her intelligence and grandeur beauty. Oh In-Beom on the other hand, is a con man exorcism who later into the drama unearths his unanticipated aptitude of conversing with the dead.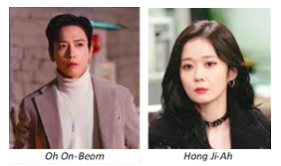 Each of the drama's episodes highlights Hong Ji-Ah and Oh In-Beom restlessly handling spirits lingering around the specific place of their unfortunate death. The ghosts appear at different zones; including saunas, art galleries and homes, and each comes with its own background tasking the two main characters the role of figuring out their reason for lurking around. The dreadful, extremely risky and mysterious adventure throughout the episodes creates an emotional tension and unfathomable curiosity at the end of each episode keeping the viewers craving to know more.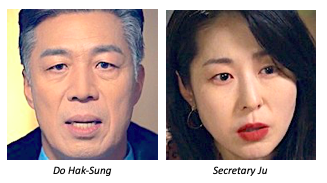 At some point into the final episodes, the drama focuses on Hong Ji-Ah's dark exorcism-related past, which bizarrely involves secretary Ju (Kang Mal-Geum) and Oh In-Beom. The fatefully unfolding reality of the three primary casts seemingly worsens as they clash with the beauteous villain, Do Hak-Sung (Ahn Gil-Kang), who heads Dohak Construction. The relentless struggle creates a platform for the cast to confront the repulsive demons which shakes their being to the core, especially the reproachful guilt owing to their past; including those unfairly due to those before them. The strenuous endeavor to free the lingering spirit of Hong Ji-Ah's mother is a major case that culminates in an intensively tearful scene.
Conclusively, this exorcism-themed exhilarating and emotional drama thrillingly unveils and connects the concealed dark pasts with the present. The revelation progression elucidates the resilient will of the main casts to overcome personal strains while helping both the living and the dead. It is an evidence that although fate is almost inevitable, zeal and steadfast reactions creates a world of possibilities.
Rating: 4/5 stars
—-P. Earlkh
#SellYourHauntedHouse #kdrama #kpop #kdramareview # JungYongHwa # Daebak #JangNaRa
Related Articles