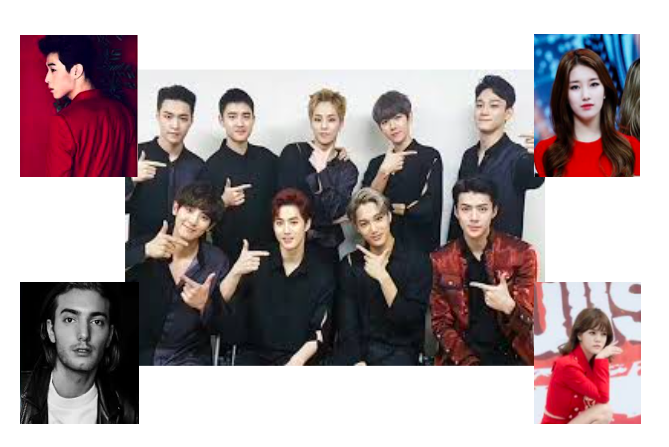 The illustrious boy band; debuted back in 2012, has continued to woo fans globally with their captivating harmoniously blended rich vocals and mesmerizing hit tracks. Over time, EXO has become a collaboration guru, with results being a burst of masterpiece lyrical art. The collaborations offer fans an articulate sense of each band member's respective unique vocal quality compare to when they perform as a group. Below are some of the distinguished collaborations done by EXO.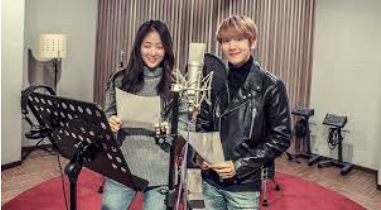 1. Rain (Former Sistar member Soyou ft. EXO's Baekhyun)
The valentine duet; released on February 13th midnight, warmed the heart of many under the hypnotizing vocals of Soyou and Baekhyun. The hit song charted at top three on various charts upon release including Mnet, Melon, Genie and Olle Music. The beautifully blended vocals and soothing rhythm greatly impacted the single's eminence.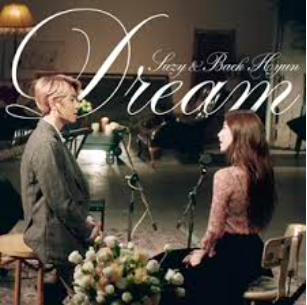 2. Dream (Suzy ft. EXO's Baekhyun)
The talented Suzy and Baekhyun came together and delivered an off the charts single which created a frenzy in the entertainment industry, including undergoing a cover version by TWICE's Nayeon and EXO's Chanyeol. The love themed track is well performed by the duo whose presentation perfectly synchronizes with the lyrical content's intended emotions.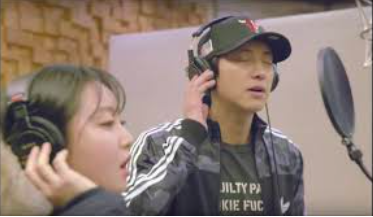 3. Stay With Me (Punch ft. EXO's Chen)
EXO's Chen displays his utmost vocal abilities in a legendary hit song for the "Goblin" K-drama that received immense reception including over 200 million YouTube views. Punch's sweet subtle vocals at the single's start bombards the listener with a reminiscent sensational feeling that is heightened by the ensuing Chen's solid note with the combination bursting into a noteworthy captivating hit.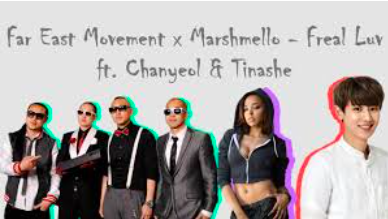 4. Freal luv (Far East Movement, Tinashe and DJ Marshmello ft. EXO's Chanyeol)
The Shanghai and Seoul shot track is coupled with a sci-fi feeling throughout the track is a rhythmic melody that triggers one's dancing desires. The solid rapping instances by EXO's Chanyeol and Far East Movement through the track blend with Tinashe's rich vocals which dominate the hit. DJ Marshmello's impressive spinning skills are intricately displayed in the tracks beats' fabric.
5. Call You Bae (AOA's Jimin ft. EXO's Xiumin)
After making a solo debut a year earlier with GOD, Jimin amplified her comeback through a collaboration with EXO's Xiumin solidifying her prominence in the k-pop music industry. The lyrical content, rapping and vocals were of high quality crediting the track with an immense following and overwhelming YouTube views.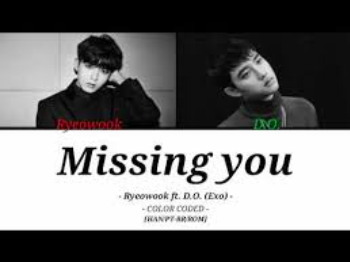 6. Missing You (Super Junior's Ryeowook ft. EXO's D.O)
The melancholic themed track expresses a lover's aches of losing a significant other and the throbbing truth of the relationship's non-restoration status. The duo's vocals beautifully synchronize with notes depicting the tracks intended aching emotions that in overall amplify its hypnotizing effects.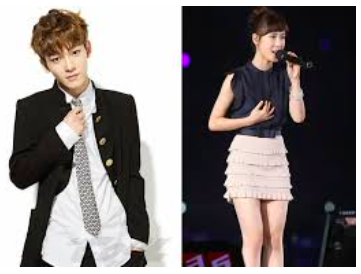 7. Breath (Zhang Liyin ft. EXO's Chen)
Chen and Zhang teamed up to offer fans a delighting Chinese version of the S.M. The Ballad's track "Breath". The Korean version is apparently done BY Girls' Generation's Taeyeon and SHINee's Jonghyun while the Japanese version is done by Krystal and Max Changmin. The catchy single oozes out refreshing vocals craftily intertwined in the rhythmic beats attesting to Chen's worthiness as a talented idol.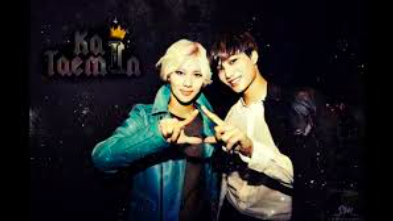 8. Pretty Boy (SHINee's Taemin ft. EXO's Kai)
This track was indeed well characterized as the duo, Kai and Taemin, are pretty boys with incredibly beyond charming looks. The single's vocal counterpoints are craftily blended to deliver a spiced up concoction and quality masterpiece.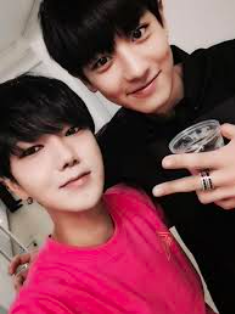 9. Confession ( Super Junior's Yesung ft. EXO's Chanyeol)
Composed by Chanyeol, the "Confession" single from Yesung's debut extended play was released to the fans in 2016. Performed by the duo, the piece encompasses Chanyeol's solid and well-crafted rap lines complimented by Yesung's pitch-balanced notes that fashion its addiction.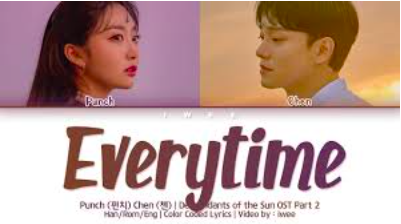 10. Every time (Punch ft. EXO's Chen)
This "Descendants of the Sun" K-drama OST topped charts and playlist globally with its fluttering lyrics and captivating melody. This dynamic duo, Chen and Punch, set a skyscraping collaboration standard through the "Everytime" OST track, which was later followed by another of their hit OST collaboration singles, "Stay With Me" for the "Goblin" K-drama a few months later in the same year, 2016. The vocals give goose bumps as the lyrical content wreaks havoc in one's emotional core.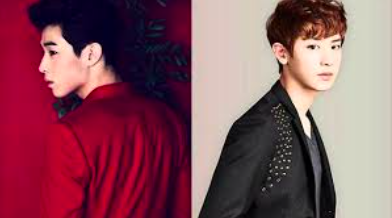 11. Bad Girl (Former Super Junior's Henry ft. EXO's Chanyeol)
The current Monster Entertainment Group member, Henry, collaborated with Chanyeol to offer the "Bad Girl" single under his second extended play, Fantastic. The over three minutes track encompasses roust rap lines and rhythmic beats that triggers one to put on their dancing shoes and take in the juiciness the track has to offer.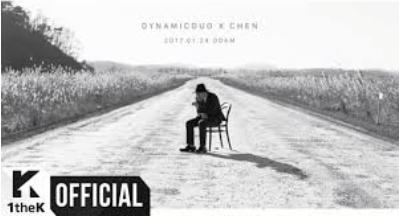 12. Nosedive (Dynamic Duo ft. EXO's Chen)
Korea's top hip-hop crew, Dynamic Duo, collaborated with Chen for the group's first single since their 2015 Grand Carnival album. The team up is Dynamic Duo's first from their Amoeba Culture's awaited Mixxxture project aimed to feature numerous artists from diverse agencies. The poignant idea of the track is articulately depicted in the counterpointing yet perfectly blending Chen's subtle vocals and Dynamic Duo's concrete rap lines. The motivational and uplifting lyrical content brews deeply ingrained emotions in listeners confirming the hit's finesse.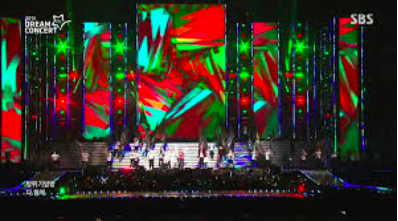 13. Bang Diggity Bang Bang (MFBTY ft. EXO's Chanyeol)
MFBTY, a Korean hip-hop band under the Feel Ghood Music recording label, collaborated with various artists during the 2016 Seoul Music Awards. The most noteworthy of all was with EXO's Chanyeol under the "Bang Diggity Bang Bang" track that had the crowd in a frenzy.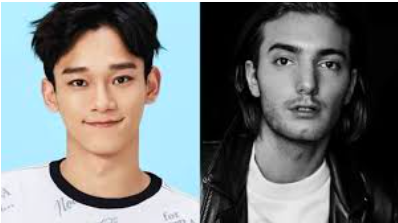 14. Years (DJ Alesso ft. EXO's Chen)
Eminent for his creativity of flipping songs around and adding fresh vocals to mixes, the talented DJ Alesso teamed up with Chen to offer fans a remixed version of the single "Years". Chen's exclusive vocals naturally interweave with the produced concoction of lyrical pieces and notes resulting in an explosion of a high quality captivating masterpiece.
—-P. Earlkh
#EXO #collaborations #kpop #kpopfan #koreanost #Chen #Chanyeol #Kai #kcrush #kcrushamerica
Related Articles