Welcome to our December edition of "What's in Our Beauty Bag?" December is the official start of winter in the Northern Hemisphere, so it's time to take extra care of our skin. In our November edition, we recommended skincare products for extra moisture, so this month, we're all about protecting hair. Let's keep static and dryness away with some our favorite products!*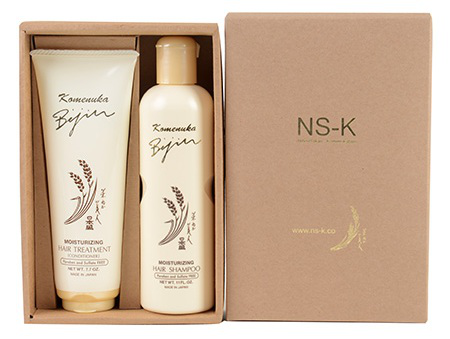 Komenuka Bijin Natural Rice Bran Moisturizing Hair Shampoo and Conditioner
Bijin's natural rice bran shampoo and conditioner is Ph-balanced, paraben-free, and safe for color-treated hair. The scent is clean with a hint of oatmeal, so it's not overpowering or odorous. The oatmeal and rice also help with keeping dandruff at bay, so it is a powerful duo that can help almost anyone get through the winter months.
While it claims to work for all hair types (oily, dry, normal, and fine hair), for oily hair, the shampoo may not be the best as it may make hair too soft, thus negatively enhancing the look of oily strands. However, the conditioner does work well. The combo leaves hair feeling soft, smooth, and silky with a nice, clean shine. Since many ingredients are natural, hair's natural oils are safe, and over time, fly-aways and split ends look less noticeable. While it is one of the pricier choices on this list ranging from $28-$32 depending on retailer, it's worth the price for the multi-layer benefits it provides.
The shampoo and conditioner are $28 a piece on the Komenuka Bijin website.
La'Dor Tea Tree Scalp Clinic Hair Pack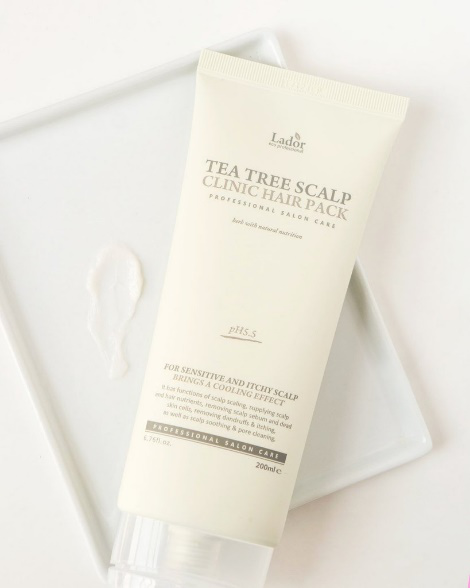 If dandruff is an issue all winter, the La'Dor tea tree scalp pack may be the product you need. After shampooing, massage the hair pack onto your scalp and hair for one minute. Then, let the product sit on your hair for one-to-two minutes. Then, thoroughly rinse the product out of your hair.
The tea tree will make your scalp tingle, but it feels good. Tea tree is a natural astringent that does help with dry, flaky skin because it assists in neutralizing bacteria and fungus. It may also help neutralize oil, but it can be drying if used too much, so this hair pack is a great once-a-week treatment.
While this hair pack assists in treating the scalp, it does improve the overall hair. The tea tree smooths hair and helps create a healthy shine.
The hair pack is available on Soko Glam for $19.
Kracie Ichikami Soft Moisture Shampoo and Conditioner (Orange)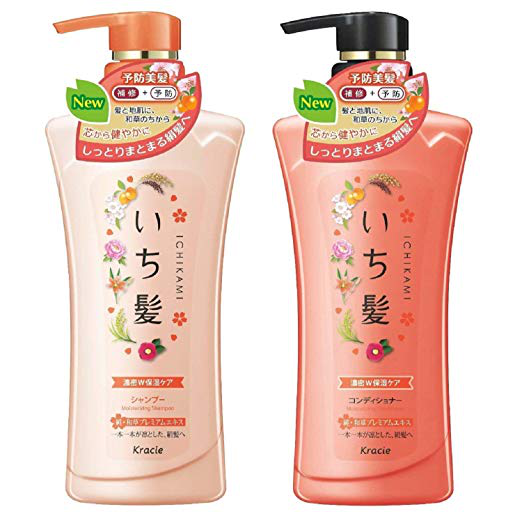 If your hair isn't color-treated but is dry or damaged, Kracie Ichikami's soft moisture line is a good bet. The shampoo and conditioner leaves hair soft, manageable, and easier to detangle thanks to its ingredients: Brown rice extract, cherry blossom extract, Camellia oil, blackberry extracts, and olive oil. Even though there are a lot of pros, if your hair is dyed (especially if it's temporary or semi-permanent hair color), the shampoo does make color fade quickly.
The apricot scent s also a plus for this set. While the scent is strong, it isn't perfumey or cloying. It's a nice burst of summer in the middle of winter. The shampoo is silicon and sulfate-free, while the conditioner is only sulfate-free (the silicone in the conditioner helps lock in moisture). With continued use, your hair will look visibly softer while improving the condition of your scalp.
Kracie Ichikami soft moisture shampoo and conditioner is available on Amazon for under $25.
British M Organics Hydrate Hair Butter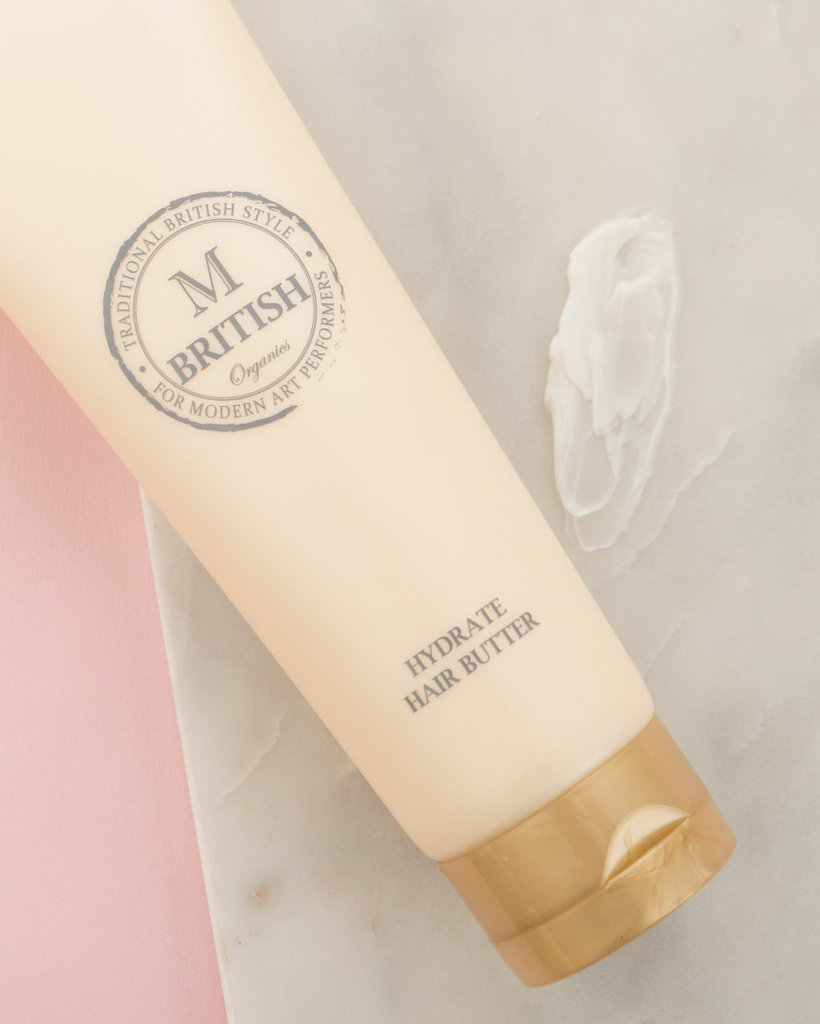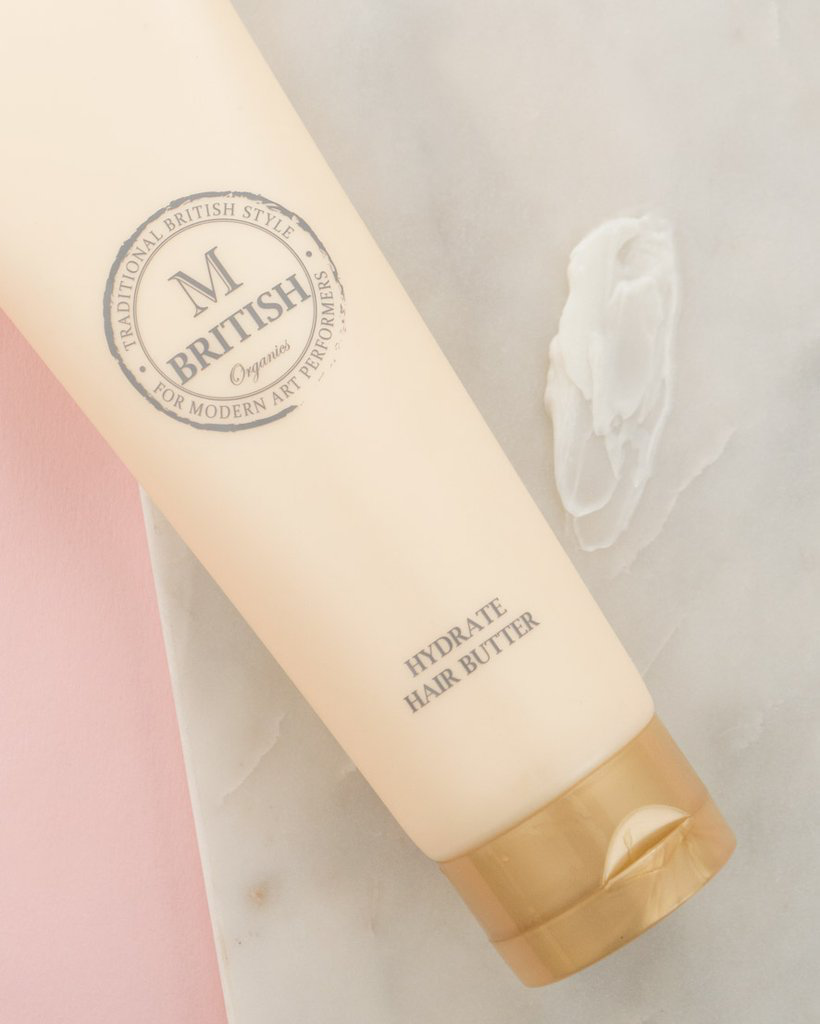 If you need a deep conditioning mask, this hair butter will moisturize while providing a luxurious spa experience for your locks. Shea butter and argan oil are the main ingredients in this deep conditioning cream, so hair follicles are wrapped in moisture following treatment.
To use, wash your hair. When hair's damp, smooth the product onto hair and let it sit for 15 minutes. Then, rinse thoroughly. You can also use this butter as a leave-in conditioner by using a small amount on the ends of hair.
The one drawback of this product is that it has a musk scent. The product would be a "win" all the way around if the natural scents of the shea butter and argan oil were at the forefront. However, the scent does wear quickly, so it will be noticeably absent soon after your shower.
This product is safe on all hair types.
British M Organics hair butter is available on Soko Glam for $34.
Skinfood Argan Oil Repair+ Treatment Mask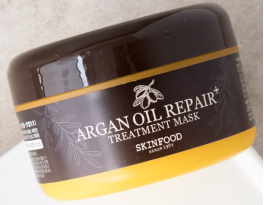 If your hair is brittle, dry, and damaged from dyes and pollutants, the argan oil mask, which is infused with silk extracts, will help improve hair's quality if used the recommended twice a week. This product deeply penetrates the hair during the 10-minute setting process, and once rinsed out, it leaves behind shiny, smooth hair.
To use, wash your hair like usual. Then, with hair still wet, apply the mask from the mid-length of your hair until you reach the ends. Secure your hair in a shower cap and let the product absorb for 10-15 minutes. Then, rinse it out of your hair. One recommendation is, while hair is secured in the shower cap, use the blow dryer on low heat to help hair absorb the product more. Doing this always yielded great results.
Skinfood products are always a favorite, and this is no exception.
This mask is available on Soko Glam for $15.
Do you have any favorite products you want us to review and try? Let us know! We love to try new products and share what we love! Tell us in the comments or on Facebook!
* Products that are reviewed and/or recommended are purchased by us. We do not receive kick-backs or samples from companies in exchange for reviews. All reviews are 100 percent based on our experiences and perceptions.
—-Joelle Halon
Related Articles