The weather's getting colder, so it's time to start thinking about keeping our skin moisturized and protected. Of course, moisturizing is important all year, but when we enter the winter months, it becomes more vital. Here are some of our picks** to help keep you protected and hydrated while keeping your skin supple.
Hera Aquabolic Hydro-Whip Cream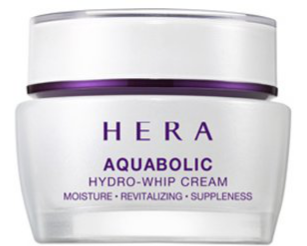 The Hera Aquabolic hydro-whip cream is probably one of the best creams out there. With its thick texture, smoothness, and fabulous melting ability, it's a jack-of-all trades cream that will not only moisturize skin, but it will bring back a dewy, youthful glow. One of the main ingredients in the cream is Betaine, a chemical that occurs naturally in the body as well as spinach, beets, wine, and certain seafood. There's also lotus essence. Both ingredients are present to help stimulate the skin's natural moisture barrier and to help eliminate dry, rough skin.
The Hera website suggests the following usage: Water, emulsion, serum, then the cream, and a sleep pack. Of course, if the whole arsenal isn't available, the cream is wonderful at night after exfoliating, washing, toning, and a water-based mist (I recommend Evian mineral water facial spray) and it's a great base under primer and makeup to help provide a smooth skin surface to work with daily. The cream's benefits seem to be enhanced when used with a jade roller, so this is a wonderful option.
For those with sensitive skin, this cream will work for you as it doesn't burn or irritate skin. Of course, always spot-check prior to using.
Hera Aquabolic hydro-whip is available for under $60 at YesStyle.
Hera Aquabolic Essential Water and Emulsion

Two other products from Hera also deserve a mention due to their moisturizing qualities. Hera's essential water and emulsion both refresh skin beautifully to make makeup-free days possible. The essential water smells delightful and absorbs into skin well. When followed by the emulsion, skin appears dewy, fresh, and plump. Of course, when paired with the hydro-whip, you have a moisturizing triple-threat that can't be beat.
To use, wash face and tone like normal. Then, pat the essential water into skin. Next, pat the emulsion into skin. It's that simple! The effects work for several hours during the day, but they work best at night as part of nightly skin routine. For extra-refreshing benefits, place both products in the fridge prior to use to help "wake up" skin, especially around the eyes.
Hera Aquabolic essential water and emulsion are available for $40-$50 a piece on Amazon. Travel sizes are available on eBay for between $7.50-$15.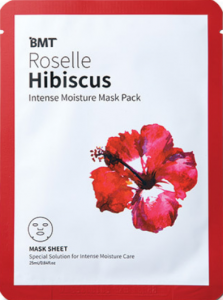 BMT Roselle Hibiscus Intense Moisture Sheet Masks
"Intense moisture" is not a lie when it comes to these sheet masks! The lightly-scented, highly moisturizing sheet masks are an easy, low-maintenance, budget-friendly addition to any skincare routine. After washing and toning your face, wear the mask for 15-30 minutes, then remove the mask and pat the remaining product into your skin and follow up with the rest of your moisturizing routine.
The masks contain hibiscus and bamboo which help brighten and tone skin. The benefits of both are enhanced when used with a jade face roller so skin really absorbs the product. When used once or twice a week, the moisturizing benefits can be felt greatly.
The sheets are available for under a $1 on Eleven Street.*
AHC Ultimate Real Eye Cream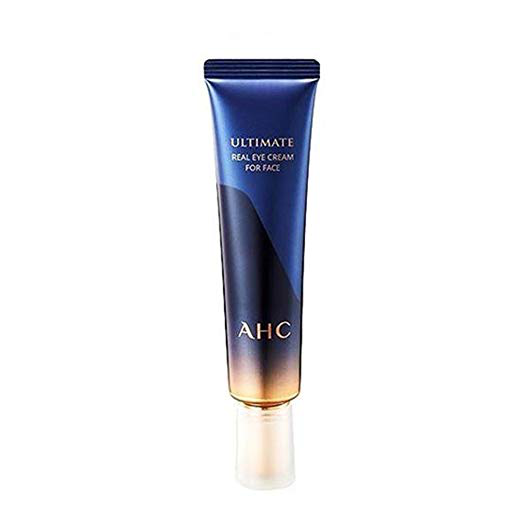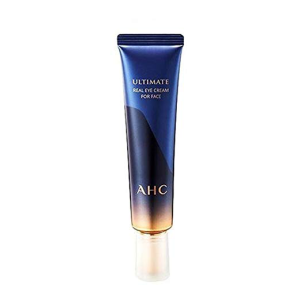 If fine lines and dark circles are a problem area, then the AHC Ultimate real eye cream may be beneficial.
Infused with ginseng root and peptides, the cream brightens dark circles and discoloration while blurring fine lines. The cream does provide a nice base that helps "fill" lines to where it makes makeup look better and smoother when worn underneath. The cream is a great cream to use at night because it works overnight to help brighten skin and make you look more awake in the morning. The cream is also helpful with preventing dry skin around the eyes.
While formulated for eyes, it can be used be used on the glabella (space between the eyebrows) to help smooth out the dreaded "eleven lines."
AHC Ultimate real eye cream is available on Amazon for $10 or Walmart for $13.
Easydew DW-EGF Cream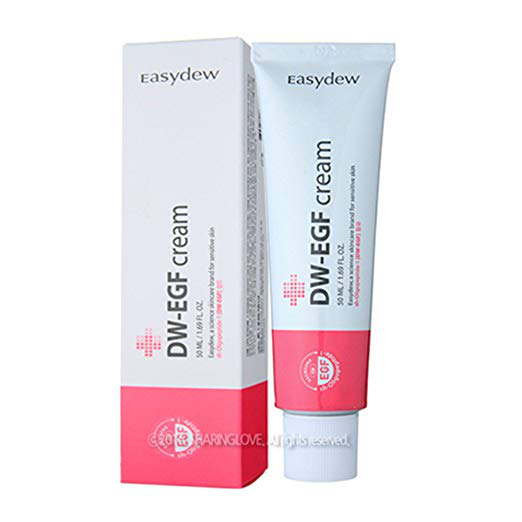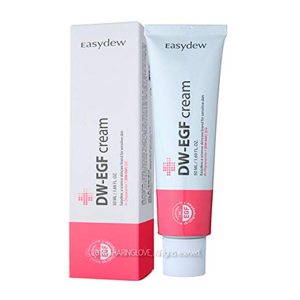 EGF stands for epidermal growth factor, which is a glycosylated protein that occurs naturally in skin. As we age, EGF weakens, so skin has a harder time repairing itself, making scars and skin discoloration more prominent. Easydew DW-EGF (the DW stands for "Daewoong Pharmaceutical") suggests that is can help slow the deterioration to improve skin tone and elasticity. Formulated with collagen, amino acids, hyaluronic acid, ceramide, Vitamin C, and elastin, the Easydew cream may be able to help with a variety of skin issues. Not only does it claim to help smooth wrinkles, it has brighteners that can help fade scars and discoloration. For the latter, the cream does seem to help for acne scars. However, it is a strong moisturizer in addition to the other benefits it claims to have.
While the cream does feel sticky, it does feel better as it absorbs into the skin. The stickiness does make the cream feel heavy at first, but with continued use, you will get used to it. The heavy-feel is a benefit on colder days, though, as it tends to act like a barrier between skin and the elements, so it is a blessing in disguise! Come winter, you'll be grateful.
Easydew DW-EGF cream is available on Amazon for under $45.
Kim Jeong Moon Aloe Co. Cure Plus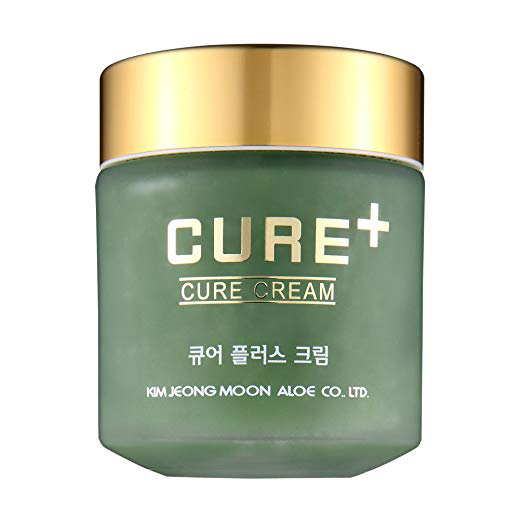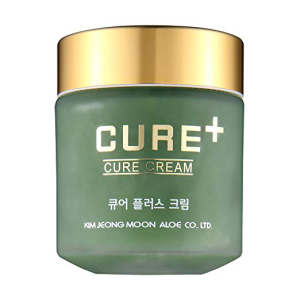 Finally, the ultimate barrier between colder weather lies in the Kim Jeong Moon Cure Plus cream. The cream, which is derived from pure aloe, provides protection from wind, water, and cold. In the summer, it's a nice protectant to aid in cooling a sunburn and dry skin. It's a little product that does a lot, so it's worth keeping around.
When applied, it provides a cooling effect to skin, but it feels good and almost relaxing. It's a balm, but it melts well into the skin to leave behind a smooth surface. If you're not keen on using it on your whole face, it works great as a cuticle cream or to relieve eczema and cracked skin. On windy days, it does well to protect cheeks from wind-burn. Or, if you're a drooler when you sleep, rubbing the cream around the corners of your mouth before bed does help to prevent dry skin caused by the dreaded drool. Of course, it works great as a lip balm.
The formula is nice because it's smooth and not greasy. It's also scent-free. Because of it's many uses, this product may be the best bang-for-your-buck.
Kim Jeong Moon Aloe Co. Cure+ Cream is available is under $30 on Amazon.
Do you have any products you love that you want us to try? Send us a message below or on our Facebook page!
*At the time of this writing, the sheet masks were still available. It now appears they have been discontinued by the manufacturer. The Mamonde flower essence mask in hibiscus is a comparable product and available for $3 on Mishibox.   
**Products that are reviewed and/or recommended are purchased by us. We do not receive kick-backs or samples from companies in exchange for reviews. All reviews are 100 percent based on our experiences and perceptions.
—-Joelle Halon
Related Articles