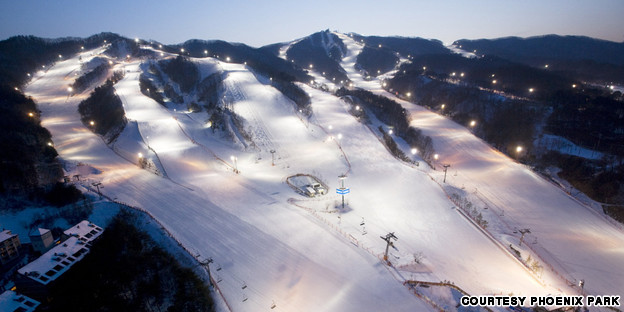 Are you trying to decide where to go skiing or snowboarding in South Korea this Winter? Hopefully, this article may aid you to make up your mind.
The ski resorts in Korea, open from November and close around early April, so we are currently in a good season to ski or snowboard. (During the seasons of Spring until early Autumn; most of the resorts will offer outdoor swimming pools, spas, golf courses and numerous other great facilities.)
There are 17 ski resorts that are currently operating in South Korea (plus, two are under development) but for this article, we will only focus and introduce 9 of the resorts that we've selected.
The following list is not in any order of ranking since we are aware that each resort has its own pros and cons – we've also added the website link under the brief description, if you should want to discover more about the resorts in detail.
YongPyong Ski Resort | Pyeongchang, Gangwon-do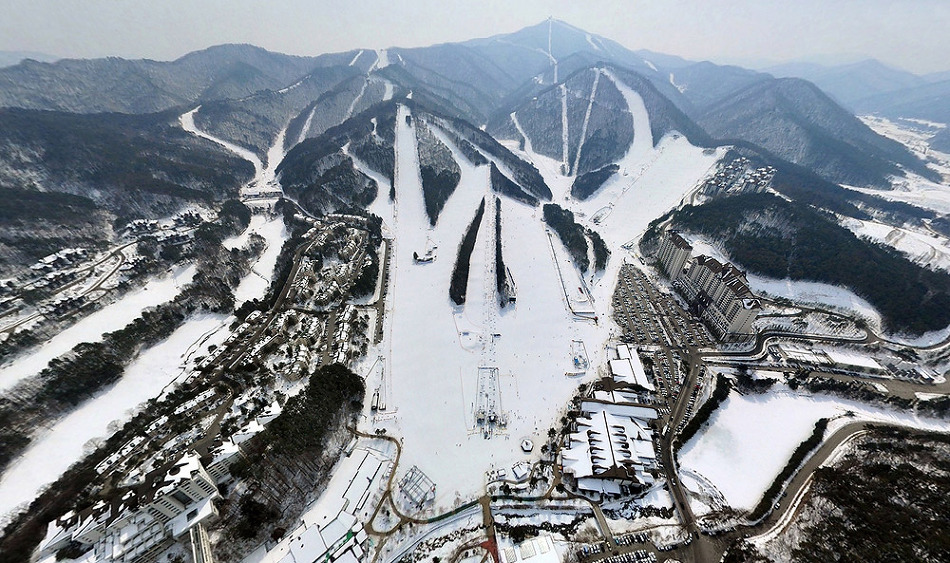 YongPyong Ski Resort located in Pyeongchang, is the oldest and the largest ski and snowboard resort in Korea which also offers golf during the summer season.
It is also famous for hosting the technical alpine skiing events at the 2018 Winter Olympics and Paralympics.  
Konjiam Ski Resort | Gwangju-si, Gyeonggi-do
Konjiam Ski Resort is conveniently situated less than an-hour-drive from Seoul and features a rather small-sized ski area but boasts of a massive hotel, condo buildings, top-notch facilities and a golf course for the summer season.
High1 Ski Resort | Gohan-eup, Gangwon-do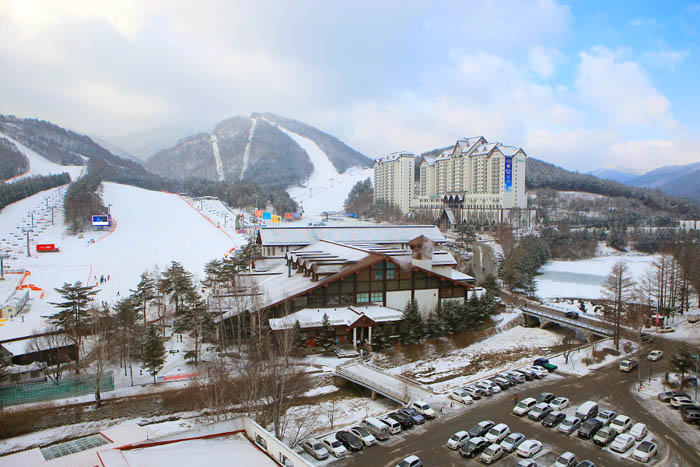 High1 Ski Resort is one of the largest ski parks in Korea that covers three mountain peaks. It takes approximately 3 hours to get to from Seoul, not just by car but the train as well. The ski resort has the highest elevation in the country. A casino is also available with plenty of other accommodations for the whole family to enjoy.
Deogyusan Ski Resort | Muju-gun, Jeollabuk-do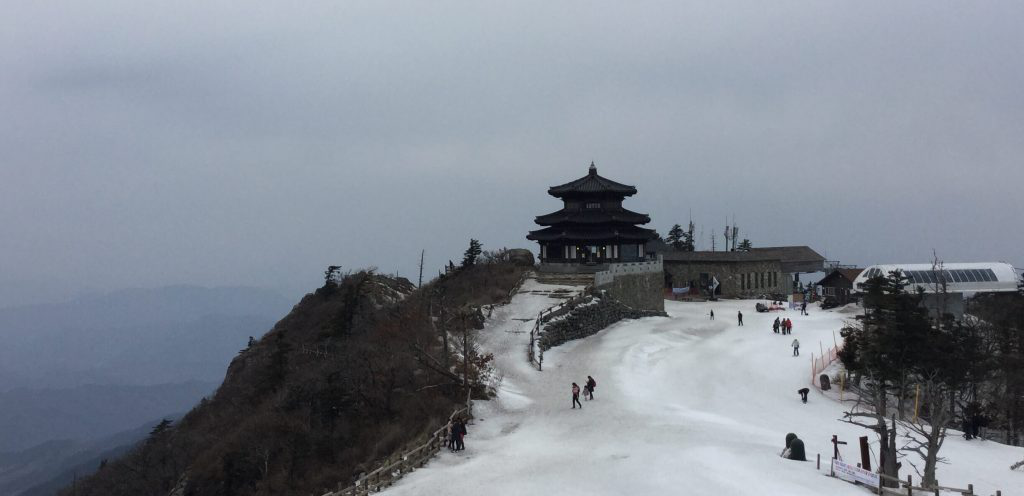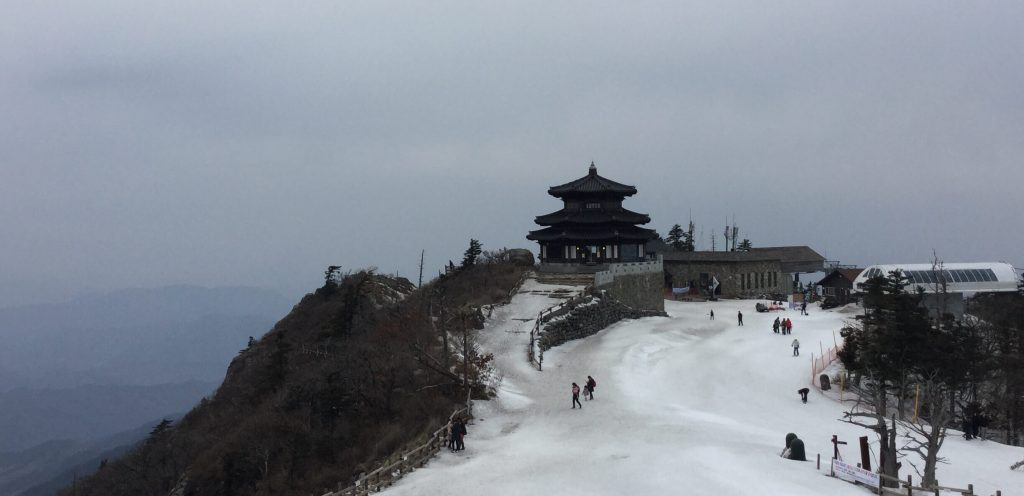 Deogyusan Ski Resort offers the loveliest scenic view at the highest summit of any ski resort in Korea. Muju also has the only Nordic ski terrain – a 48 km jaunt from Muju to Chonju. It is rail-accessible and the only major ski resort located in south of Seoul.
Oak Valley Ski Resort | Won-ju, Gangwon-do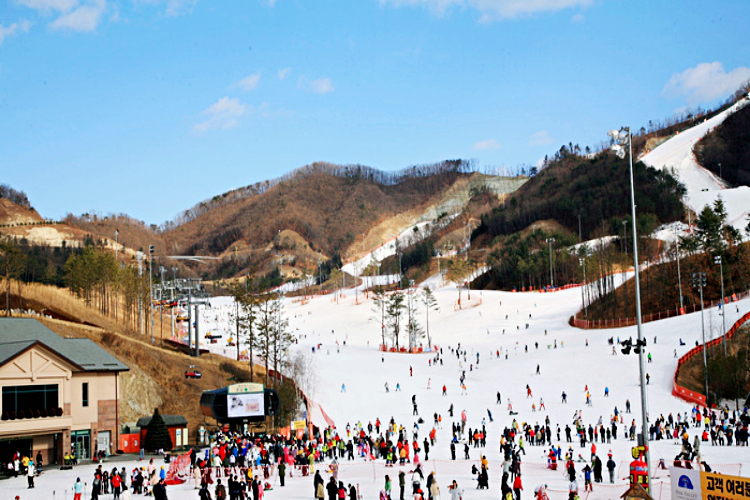 Oak Valley Ski Resort is believed to be the most family-friendly resort in Korea, due to many reasons. Since some of the slopes are wide and inclined; beginners or infants can also enjoy practicing and there's also a sled slope available for younger children. This ski resort is usually less crowded than you'd expect.  
Alpensia Ski Resort | Pyeongchang, Gangwon-do
Alpensia Ski Resort was featured and also hosted the 2018 Winter Olympics. It offers six slopes for snowboarding with an advanced area, as well as a 1.4km slope for beginners. This resort owns a multi-functional facility that can be enjoyed all throughout the year. Alpensia is a 5-minute car ride to the Yongpyong Ski Resort.
Elysiun Gangcheon Ski Resort | Chuncheon-si, Gangwon-do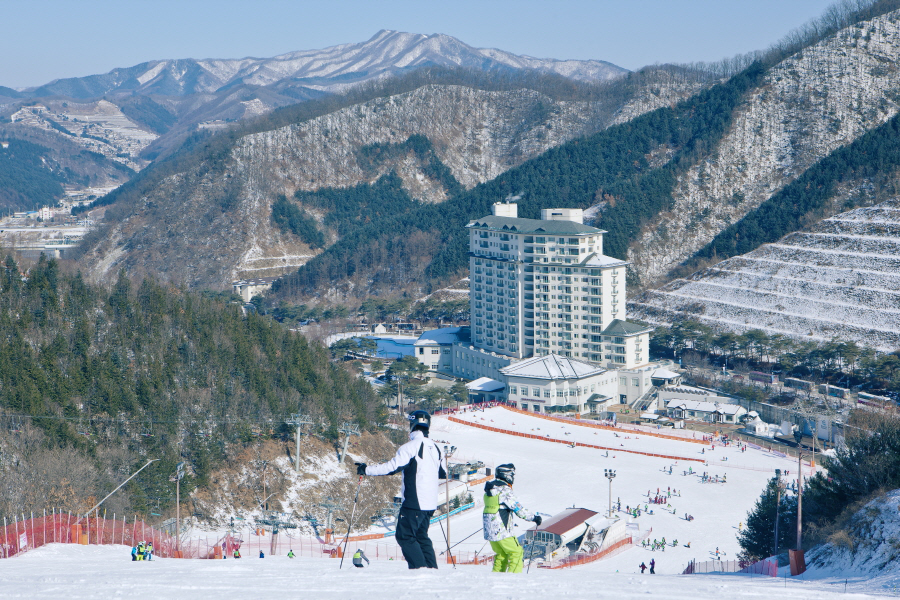 Elysian Gangchon Ski Resort is one of the nearest ski resorts located from Seoul. The resort has a few steep runs, a unique location that offer great accommodation and is rail-accessible. Because the resort is located in a stunning valley, you can enjoy the view while gliding down the slopes.
Daemyung Vivaldi Ski Resort | Gangwon-do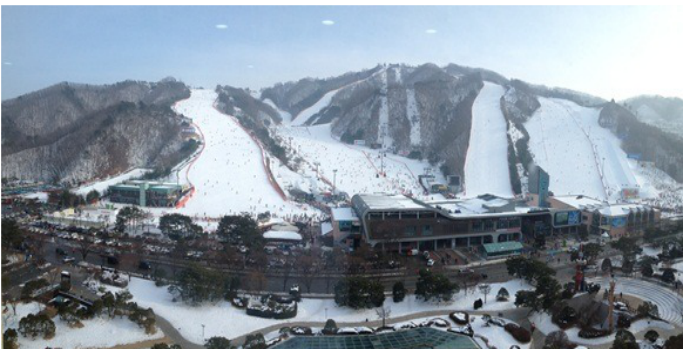 Vivaldi Ski Resort which was named after the Baroque musical composer, Antonio Vivaldi, has been the most visited ski resort for nearly a decade and the largest ski resort in the Seoul metropolitan area. It features 12 slopes for all levels with new facilities being installed each year. This ski resort has 10 lifts and due to its operation hours from 8:30 am until 5 am, it is great for night ski lovers.
Phoenix Snow Park | Pyeongchang-gun, Gangwon-do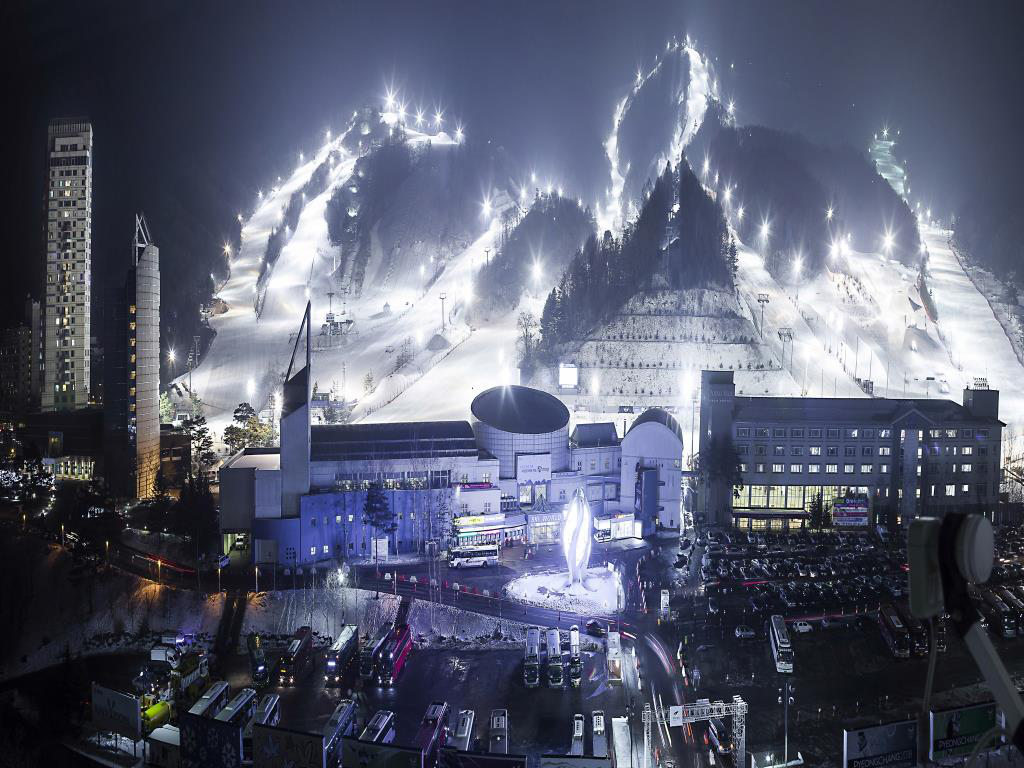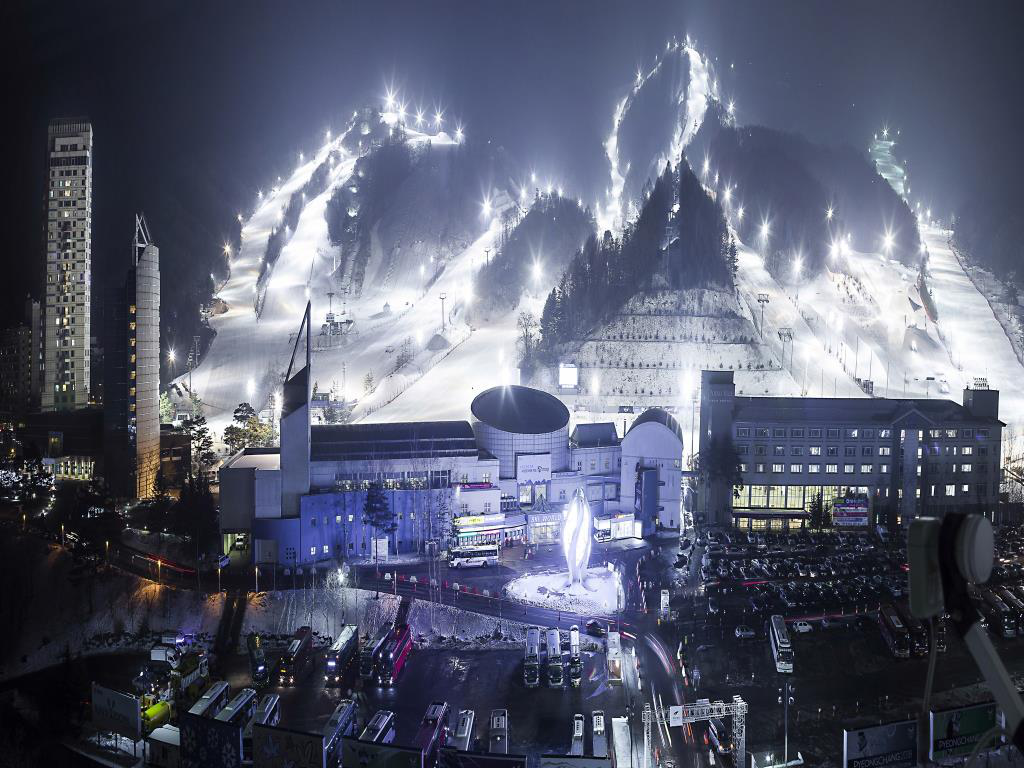 Phoenix Snow Park is probably the most snowboard-friendly resort in Korea. It is also environmentally-friendly, created with the minimum disruption to nature. With a 5-star hotel, a condo, ski slopes and a golf course; this resort provides various recreational and amusement facilities for everyone.
— J. Chung.
Related Articles