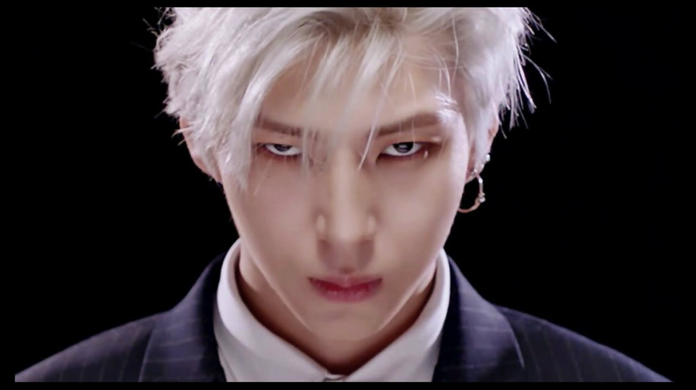 On December 2, 2019, Starlight will bid adieu to a second VIXX member as Leo is set to enlist as a public service worker.
Jellyfish Entertainment announced the news in a statement.
Hello, this is Jellyfish Entertainment.

We would like to inform you about VIXX Leo's military enlistment.

VIXX Leo will begin serving in public service on December 2. Leo has been suffering from panic disorder and depression since 2013, and has tried to overcome it through medication, but inevitably, he was declared to serve as a public service worker.

Other details about this are private, and we will not confirm them, please understand.

We are sorry that we were unable to show a healthy side of Leo. Please continue to send him your support.

Thank you.
Leo, who just celebrated his birthday November 10, confirmed his enlistment date on the official fan café. While making the announcement, Leo thanked fans and opened up about his panic disorder and depression. He wrote:
Hello, Starlight. I am going to write today about something that you've all been curious about.

As you know, I was born in 1990. I will be enlisting in the military on December 2, which is a little late. I am not enlisting as an active duty soldier but as a public service worker.

I'm also going to talk about something that fans may already know about me. Ever since November 2013, when I went on the fan meeting world tour with VIXX, I have suffered from severe panic disorder and depression. I've been taking medicine regularly and am receiving treatment to ensure it doesn't get worse.

For a long time, I have always thought that I should show a healthy side of myself when enlisting in the army. My heart is heavy because I was not able to do that, even though my enlistment was delayed. First of all, I want to say sorry to the people who will be worried about me because of my health, and also to those who are disappointed in me.

I am well aware fans have worried about me and been anxious about me without being able to tell me directly. The reason that I have been able to walk a straight path for the past seven to eight years as VIXX, despite going through hard times that made me want to give up, was because of Starlight, our muses. Because you were here, I am here also.

I want to say this again to those who have supported me and loved VIXX for eight years. Because of you, I and VIXX are who we are today. I will never forget this gratitude I feel toward you, and I will do my best to become a Jung Taekwoon that can comfort you with music and become your muse.

I have received so much from everyone that I feel sorry instead of grateful, but I will work hard to complete my military service, become healthy, and repay [what I have received].

I bow my head in gratitude to those who love me more than I love myself, who support me and are the source of my strength. To the Starlights who have always been the center of our gravity… I'm sorry for worrying you. I love you. I, Taekwoon, am entrusting my younger VIXX members to you now.

From Taekwoon. I will do better so that I can keep going for a long time.
While the news is sad for fans, it is not unexpected as Leo needed to enlist this year. However, his admission regarding his mental health may come as a surprise, but it's welcome news in a time when fans hope celebrities receive the mental health treatment they may need during a time when mental health awareness and visibility are earning more recognition.
Since renewing his contract with Jellyfish, VIXX's leader has been active in musical theatre. Most recently, he's been one of the stars of Marie Antoinette. On November 10, he also released the single "All of Me."
On December 1, 2019, Leo will also hold his first "All of Me" fanmeet at Muv Hall. The fanmeet will also be his last time meeting with fans prior to enlisting. The event will be at 3pm and 7pm KST. If you're in Korea and wish to attend, more information is available on the fan café and Melon.
We wish Leo a safe service and that he returns healthy. 
—-Olivia Murray
Related Articles