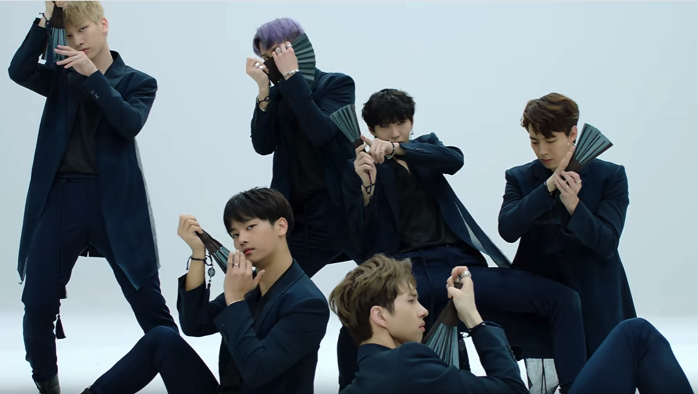 Leo, Hyuk, Ken, and Hongbin have renewed their contracts with Jellyfish Entertainment!
On May 24, 2019, Jellyfish Entertainment confirmed that the four VIXX members have renewed their contracts and will stay with the company. N, who is currently serving in the military, has not been involved with contract talks due to his service. Meanwhile, Ravi did not renew as he has established his own independent label. However, he will have a partnership with Jellyfish so he can continue VIXX activities.
In a statement, Jellyfish addressed the resignings and Ravi's plans.
Hello. This is Jellyfish Entertainment.

Four members of VIXX—Leo, Ken, Hongbin, and Hyuk—have renewed their contracts with Jellyfish based on the foundation of the unchanging trust and loyalty that they have maintained with our agency for a long time. We will be unsparing in our support of their group activities as well as their individual activities, and we plan to do our utmost to become a dependable pillar of support for them.

Additionally, after long conversations and careful discussion with the members with whom he has lived together since his debut as well as our agency, Ravi has decided to establish his own one-man label tailored to his musical preferences. As for VIXX's music activities, he plans to continue his musical partnership with Jellyfish and remain with the VIXX members with whom he has spent the past seven years, and he will continue to be a part of the group's music activities in the future as well.

This came to pass because Leo, Ken, Hongbin, and Hyuk shared the same love and affection as the fans who have always given their unsparing and unchanging support. We plan to discuss the possibility of contract renewal with N, who is currently serving in the military, following his discharge.

Jellyfish will continue to take care of not only Leo, Ken, Hongbin, and Hyuk, but also Ravi, who will be participating in VIXX's group activities in addition to maintaining VIXX's identity as a group in the future. We plan to schedule opportunities for VIXX to meet their fans, both within Korea and abroad, within this year.

We will also broaden the fields of Leo, Ken, Hongbin, and Hyuk's promotions, and we will be unsparing in our investment and support for not only VIXX's group activities but also the individual members, using a more organized system and working more closely [with the members] to [highlight] their musical abilities and strengths. We will do everything in our power to support them so that they can grow even more as global stars.

Thank you.
VIXX debuted May 24, 2012 with "Super Hero." In 2018, they released "Scentist" as their last full-group Korean comeback. On February 1, 2019, the group released "Walking" as a gift for fans. The group just released a video celebrating their seventh anniversary as well.
Meanwhile, watch out for Hongbin as he has a collaboration with Monsta X's Hyungwon coming out soon, while Leo will be releasing a new single, "MUSE," in June.
'#V_LIVE' 못다한 이야기
곧 만날 여름 프로젝트! 기대해주세요 ?#VIXX #MONSTAX pic.twitter.com/SPh0x5gucI

— STARSHIP Ent. (@STARSHIPent) May 20, 2019
L E O
M U S E

2019. 06
COMING SOON#LEO #레오 #MUSE
#2019_06 #COMING_SOON pic.twitter.com/4eYoKCGw1b

— RealVIXX (@RealVIXX) May 13, 2019
—-Olivia Murray
Related Articles