Vũ Thu Minh (born September 22, 1977) often known simply as Thu Minh, is a Vietnamese pop–singer. She is famous for pop ballads and dance-pop music and is referred to as the "Queen of Dance-pop in Vietnam".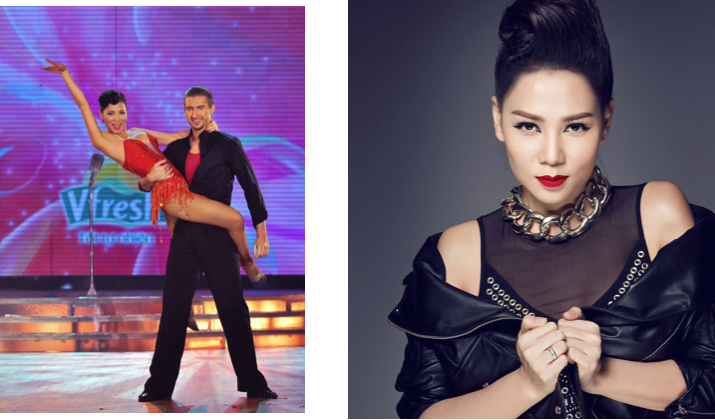 Thu Minh is also called "Vietnam's Celine Dion" and "The wind chime of Vietnamese music" due to her famous and rare soprano C or Spinto soprano singing voice that has a range from D3 (low) to C7 (high) with the highest belt note B5, headvoice C#6, and some whistle. She originally trained to be a ballet dancer, and, before the age of 30, she had never taken officially any professional music school.
Owning a high and powerful soprano C voice, in the intermittent low notes Thu Minh presented without recognizable specialty. After her efforts to learn from many international singers and especially inspired by Whitney Houston, she gradually overcame this drawback. She always believed: "fame is not what makes me happiest, but artistic differences and uniqueness", thus, she always tries to cultivate and train herself for her own 'Thu Minh style', vocal technique and performance style. Thu Minh also genuinely said that the "frugal", "straight-forwarded, critical and perfectionism" in her music career, inherited from her mother, is such a good element for her job because it helps bring the audience her best music performances, regardless of how long it costs in execution time. For example, the album Body Language took two years to complete. Thus, in 2007, Thu Minh had shifted to Boston, Massachusetts, in the US to pursue an international education on music and graduated from Berklee College of Music.
From 2012, she has become one of four judges for the current hot show in Vietnam The Voice of Vietnam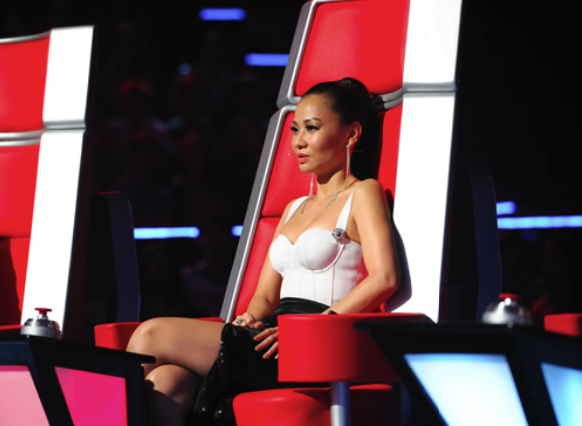 Thu Minh truly found her explosive fame and success through her talented mentoring, a sane judgment and a sensible art instinct. Through each round, she proved strongly to be more brilliant with her mentoring position since Thu Minh's team is still anticipated to be at the top at the end of each year. She is claimed to be the most favorite judge by contestants and audiences due to her strong voice and notable experiences throughout the show.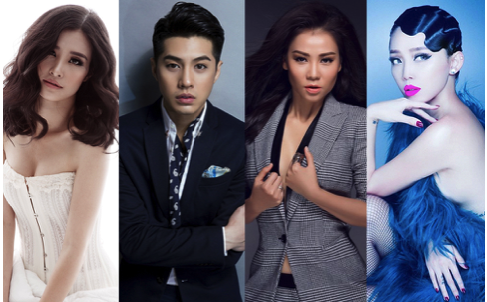 On 13 January 2013, Huong Tram was officially crowned as the champion of The Voice in Vietnam for the first season with outstanding performances with a great contribution of Thu Minh in clever song choices, creative and bold move of modifying the performance.  (The top 4 of contestants on The Voice of Vietnam from Thu Minh's team)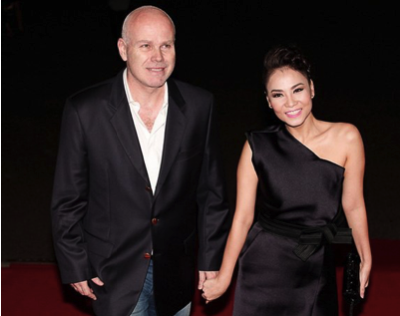 On 21 Dec 2012, after numerous rumors on whether she had tied the knot in an interview with the press, she declared that now it can be said that she is married and has worn a wedding ring for two months. Some paparazzi pointed out that this can be easily recognized when she started wearing a more plain ring which matches the ring on Otto's (her husband) left hand though she may have intended to wear it on her right hand (yet, wearing a ring on the right hand is actually a tradition in some Europe countries including the Netherlands). It is also expected that Thu Minh would never hold a big wedding celebration involving the public and the press in Vietnam since she is well known for being quite secretive in her love life. This could be a reason that she may have chosen to celebrate her 2012 wedding only with some close friends and family − to avoid the public attention. Besides, because Thu Minh only has contact regularly with very few co-workers at a personal level, the news, hence, was not widespread and was under cover for a while. Till now, the public only acknowledges her husband's face and he is a Dutch businessman (Her husband's name has recently been revealed as Otto). Her husband appeared on the event she held on 21 December 2012 as an event to introduce her husband and celebrate the ended year 2012. In this event, he also spoke sincerely in Vietnamese though not much, to thank the press, but expressed his willingness to keep their relationship secretive. He also called Thu Minh his wife and teased her for being talkative.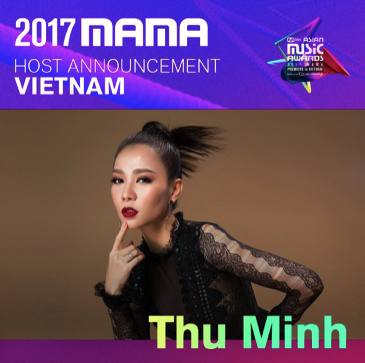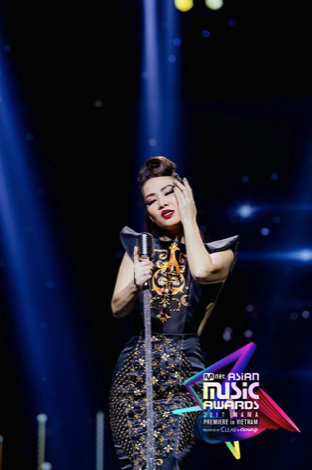 Thu Minh was glad to be the host announcement of MAMA 2017 awards show in Vietnam on Nov 25. The main host position is chosen based on the criteria of the top stars, music icons, influencers in their country's entertainment industry. The stars who took over the m ain host site of MAMA are Asia's biggest names such as Bi Rain, Lee Byung Hyun, Lee Seung Ri and this year's Song Joong Ki in Hong Kong and Thu Minh in Vietnam. Yes, no-one else but Thu Minh. She sure did a great job and she deserves to be where she is today.
—-Lucy Le
Related Articles