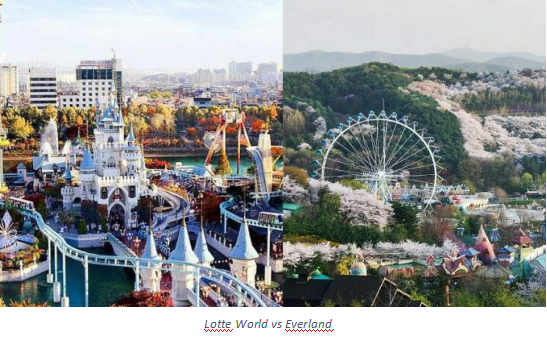 Are you planning to spend your remaining Winter vacation enjoying what Korea has to offer? Korean theme parks would still be a choice even during this chilly weather. If you are torn between spending your time either in Lotte World or Everland theme park, here are some tips to help you decide which suits you best.
Similarities
1. Religious matters
Both Everland and Lotte World have prayer rooms ensuring that individuals do not have to exit the site for religious purposes, especially in the cold winter weather. The prayer room in Everland is located in the Mystery Mansion while that of Lotte World is situated in the Adventure indoor section, third floor, Jungle Adventure Boat's exit door.
2. Photography matters
Both theme parks offer outstanding photography sceneries, even during Winter. The extensively outdoor scenery in Everland offers unique viewpoints of nature under the snowy and rainy conditions. Lotte World also offers great indoor photo-taking opportunities enhanced by the numerous photo zones accentuated with funny text signboards and cute characters. Lotte World's outdoor section is also good for photos as it brings out the breathtaking seasonal nature.
Differences
1. Weather aspect 
Given that it is cold during winter, most people prefer indoor outings. As such, compared to Everland; whose most activities are enjoyed out in the open, Lotte World has a greater number of indoor fun spots making it a better choice due to the cold. If you are not up for the cold dry Winter air, Lotto world would offer you more opportunities to enjoy your vacation, although the park's thrilling outdoor activities would be fun to try. However, if you do not mind the harsh weather, you can opt for Everland and interact with the nature's seasonal decoration themes. Nonetheless, although you are assured of sledding and skating, some of Everland's attractions would be closed owing to the bad weather.

2. Crowding aspect
Compared to Everland, Lotte World is more crowded due to several reasons. First, with Everland substantially offering outdoor enjoyment opportunities, most individuals prefer Lotte World as it comprises mostly of indoor activities thus facilitating an escape from the harsh Winter weather.  Secondly, compared to Everland which occupies 100 ha, Lotte World sits on a 13 ha piece of land thus making it more susceptible to crowding regarding its capacity. Hence, if crowded places are not a bother and you would prefer indoor activities then Lotte World would be the perfect match for you. However, if you disregard waiting in line for decades to enjoy your preferential park activities or constantly brushing against other people as you find your way through the park, Everland would be a better option. Although its activities are entirely outside, Everland offers an outstanding natural decoration of nature will owe you. Nonetheless, you might as well avoid either of the parks during weekends and public holidays as they are filled to capacity.

3. Accessibility aspect
Lotte World is located inside Seoul making it a better option compared to Everland, which is far from Seoul. To access Everland from Seoul, it takes about an hour to an hour and a half. Given that the weather is not as welcoming during winter, one might be burdened to travel over an hour to Everland not mentioning that most of the park's activities are outdoor. Lotte World would then be a better option adding to the fact that it is surrounded by other visiting sites including Lotte Duty Free and Lotte Tower; one of the tallest buildings in Korea.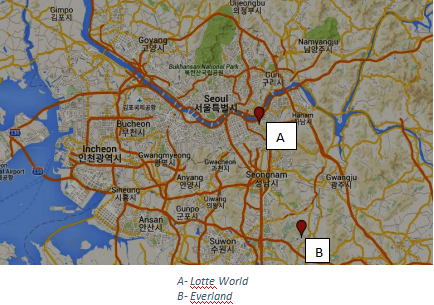 4. Child friendliness aspect
Both Lotte World and Everland uphold high standards of the expected child friendly matters. For instance, Everland offers animal-related attractions, adventures and rides meant for children. Lotte World also offers children various enjoyment joints including ball shooting areas, carousel, and bumper cars among others. Although the friendliness aspect is based on the preferences and age of the children, Lotte World offers better services in terms of costs. For instance, at Everland, one pays KRW 5000 (plus KRW 1000 deposit) for a single stroller and KRW 15000 (plus KRW 5000 deposit) for a double stroller (stroller rental). On the contrary, at Lotte World, one pays only KRW 3000 (plus KRW 10000 deposit) thus making it more cost effective (stroller rental).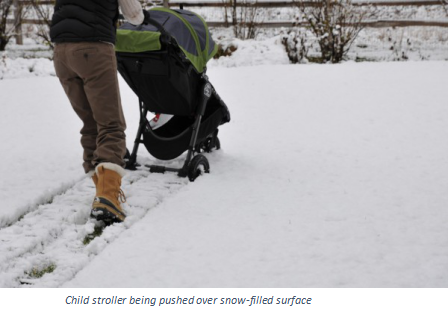 Conclusively, Lotte World would be a better option compared to Everland during the Winter season. Although it is rather more crowded, Lotte World offers more indoor activities, is child friendly regarding cost effectiveness, and is more accessible from Seoul. Moreover, compared to Everland which is popular during nice weather days – from March to June and September to November-, Lotte World's popularity increases during harsh weather days – December to February and July to August. Nonetheless, if you are an outdoor person who enjoys taking the Winter cold challenge; probably to ski or sled over snow, Everland would be a better alternative. Thus, with such information in mind, it should be easier for you to decide on which site; between Everland and Lotte, is worth spending your remaining winter vacation time.
—-Pe Arlkh
Related Articles