If you are visiting Korea without plans to visit the spas, saunas or jjimjilbang that the country has to offer, then you would be missing out a very fun cultural experience.
Over the recent years, spas, saunas and jjimjilbangs have quickly turned into social hubs for couples, friends and families of all age ranges. These favorite places to hang-out offer detox options that range from purification to anti-aging to enhance your skin and benefit your well-being.
Most of the spas' services are open for 24 hours, offering facial and body massages, scrubs, manicures and meals. Compared to hotels or guest houses, the fees are extremely low and to stay for a night or two or longer would be very a convenient and enjoyable experience for tourists and travellers.
Each place will provide unique services that market certain clients; most spas and saunas would have clear instructions in English, Japanese and Chinese, which would assist foreigners enjoy the experience in convenience.
First, you collect your locker key at the front desk, after purchasing the basic entry fee that usually covers up to 12 hours of unlimited use of all the baths and saunas.
The next step is to shower thoroughly before you step inside a hot or cold tub; you are free to pick and choose which tubs to get and in which rooms to relax in. Most spas allow customers to sleep over for the night for extra cost.
One of the reasons why spas, saunas and jjimjilbangs are visited frequently by locals and tourists is because the heat is known to soothe tired muscles, loosen sore bones and cleanse pores. However, excessive heat and high temperature can be overwhelming to individuals with high blood pressure or other physical weaknesses and those who have never been inside a bulgama/heated pool should play safe and be cautious. Just because someone else next to you is lying for hours inside the temperature of over 40 degrees, it does not in any way indicate everyone else has to do the same.
Regular spas offer unique and diverse types of hot baths (e.g: green tea, rose, salt, ginseng) and basic necessities like soaps, shampoo, toothpaste and toothbrushes are available with hair dryers, lotions and perfumes. There are assistants who scrub your back and give you a foot massage.
Korean spas are usually created separately for men and women in the bath area but the main facilities including some spas, sauna and jjimjilbangs are for both genders to share.
Below, I listed five popular and unique Korean spas/saunas.
Spa Land Centum City
Located inside the world's biggest department store, the "Shinsaegae Centumcity Department" in Haeundae, Busan – Spa Land has all the benefits of a traditional spa, Korean-style.
Spa Land consists of 22 spas of all-natural spring water from 1000m underground, 13 diverse 'Jjimjilbangs' and saunas themes and an open-air foot spa.
The first floor consists of the Korean traditional 'Jjimjilbang' and traditional saunas from all over the world. Finnish Sauna, Roman Sauna, Wave-Dream Room, Body Sauna Room, SEV Room, Roman Room, Milky Bath, Steam Sauna, Open-air Spa, Pyramid Room, Yellow Earth Room, Hard Wood Charcoal Room, Salt Room, Dry Sauna, Ice Room, Attraction Pool and many more. The Entertainment Zone on the second floor provides a range of beautification programs, a PC room, a restaurant, and a conference room.
Spa Lei http://www.spalei.co.kr/
Spa Lei is a female-only spa which provides an immaculate and stylish service and environment, from various cosmetic treatment, nail art, tanning room, sports massages and etc services females demand. The décor is made of a range of materials including stained wood, marble and rock in tones of warm colors.
The spa has Joseon-generation styled furniture, candelabras hanging over mirrors in an antique fashion. The saunas include pinewood, saltwater pool to ginseng, mineral and rose baths. A restaurant and coffee places are also available.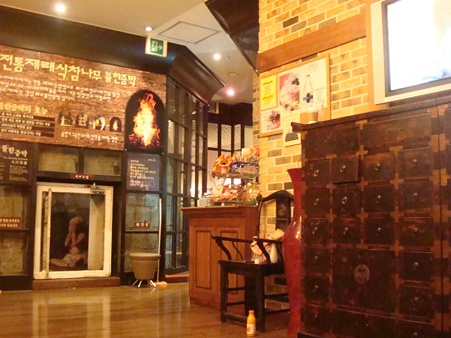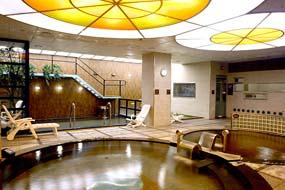 Dragon Hill Spa http://www.dragonhillspa.co.kr/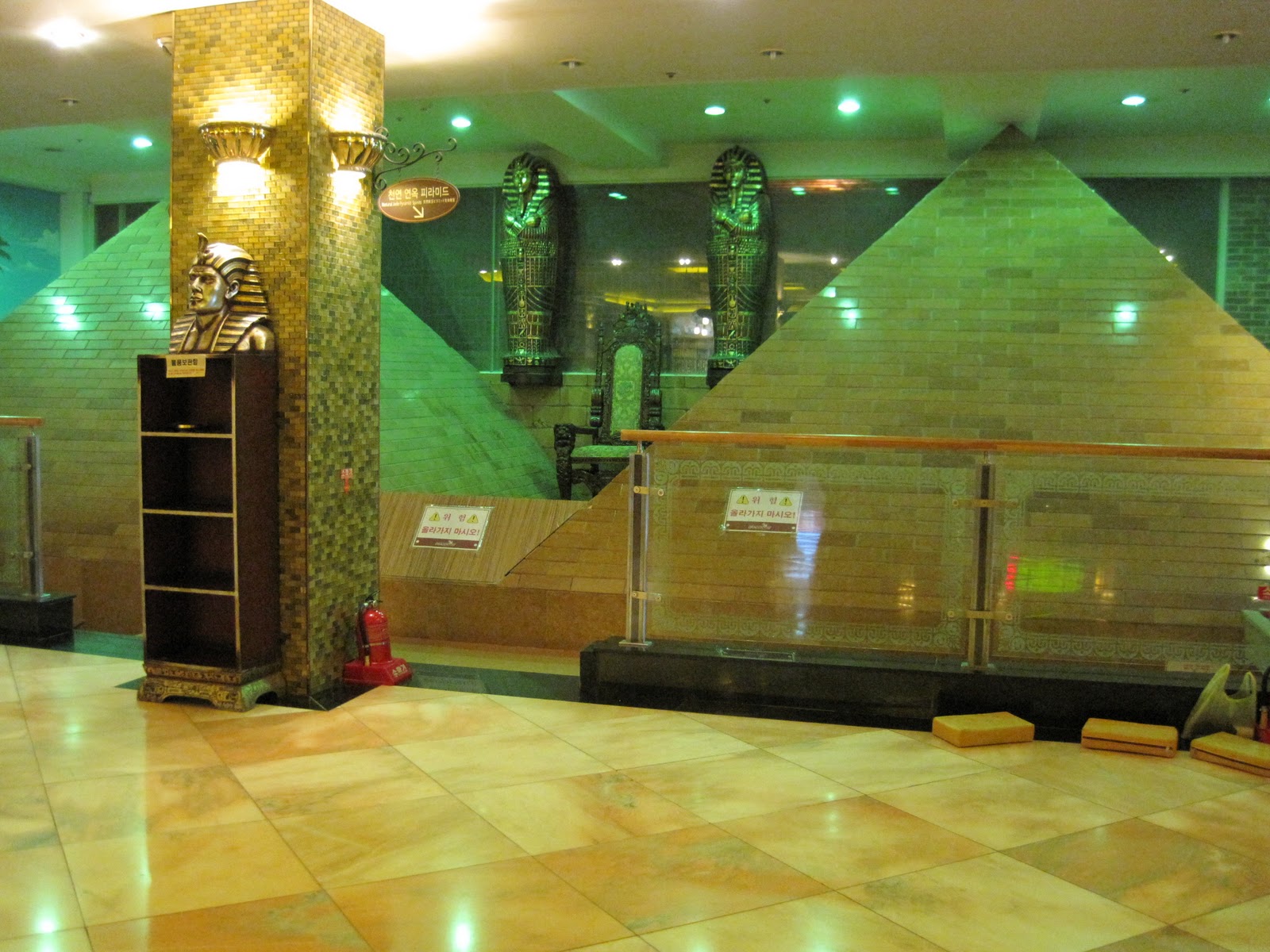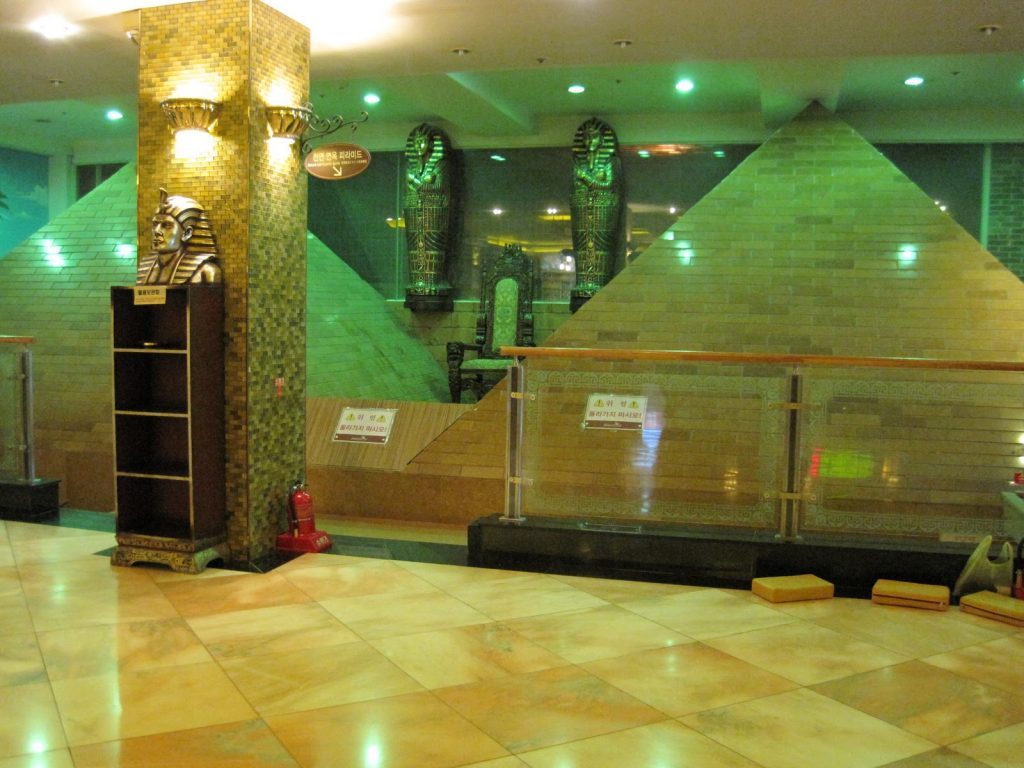 Dragon Hill Spa is one of the most visited and highest rated saunas in Seoul. The spa boasts of its eight floors fully equipped with various de-stressing zones and entertainment facilities, from fitness areas, spas, saunas, and rooftop gardens.
This spa features outdoor baths, charcoal saunas, crystal salt rooms and ginseng and cedar baths. This spa also has a great movie theater. There is a golf driving range, cinema and rooftop garden that offers an Indian barbecue. The outdoor heated pool for both genders; making this a perfect gathering place for family and friends for parties and meetings.
This spa will get over-crowded on weekends, but it is definitely one of the first spa places to check out when it comes to Seoul-style jjimjilbang.
The Spa in Garden 5 http://eng.spagarden5.co.kr/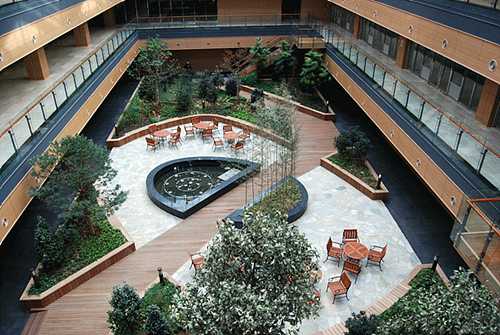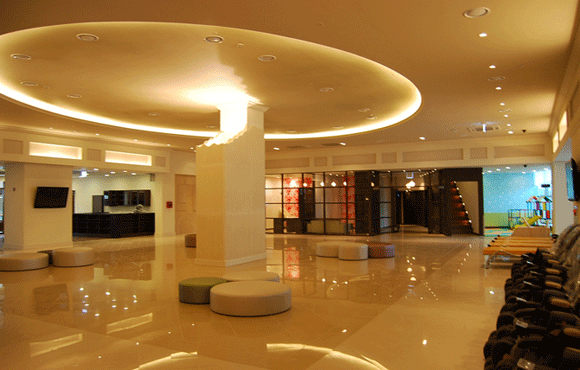 The Spa in Garden 5 is one of the newest spas in Seoul with a large scale. It boasts of great views of the outdoor scenery. Located on the 10th floor of Garden 5 shopping center, this modern spa offers the well-known features, as well as with extra-ordinary themes like a library, arcade, internet cafe and yoga classes.
This spa has specialized atopy treatment room, DVD room, restaurants, various sauna rooms separate for women and men, ice room and etc.
Hanhwa Resort Baegam Spa http://www.hanwharesort.co.kr/irsweb/resort2/eng
Baegam Hot Spring is one of the oldest spring spas in Korea, since it existed since the Shilla Dynasty (57 B.C.E.- 935 C.E.). This natural spring is situated on Korea's east coast, Baegam Hot Spring is one of the most popular tourist attractions within the Hanhwa resort. The resort is located close to several beaches and it has the view of Baegam Mountain.
The spring spa is sulfuric, thus the thermal waters have fragrance and color are quite unique. The sulfur is known to have effect in healing chronic dermatitis, endometritis and arteriosclerosis, so that healing factor alone has drawn numerous visitors each year. Baegam Hot Spring also offers a theme park.
You will be mildly surprised to find that each spa, sauna and jjimjilbang in Korea has its unique asset and specialty for its clients the experience the best of service during their stay.
And last but not least, Hurshimchung spa in Busan is one of my personal favorite spas in Korea. The link of th spa/sauna and its facilities and the hotel it is located in is provided in English.
http://www.hotelnongshim.com/eng/html/03_spa/spa_01.php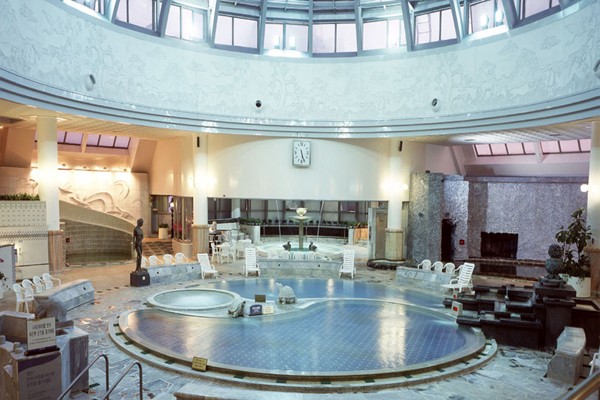 Before deciding on the place to visit, please take the time to do a thorough research on the spa/sauna that you are interested in, since most web sites are available in English and other languages translation, it should not be too intricate. It would also be helpful to be informed of the additional services that you can utilize, the cost and its opening hours of it services.
It is mostly recommended to visit a spa/sauna during the season of winter, however spas and saunas agreeable to utilize at any time or season of the year. There are countless numbers of spas/saunas to select in Korea and if you spend the time with family members and friends, then the enjoyment will be greater still.
— J.Chung
Related Articles