Blood Type A
People with the blood type A are generally known to be kind and compassionate individuals who regard others peoples' interests and needs first.
These people may seem calm from their outer appearance but they often suffer from turmoil and anxiety. People with blood type A personality are great listeners who tend to make good friends with strangers.
They like to be accepted by other people, but since many of them have introverted personality, they sometimes find it hard to trust and make new acquaintances.
Jong-kook Kim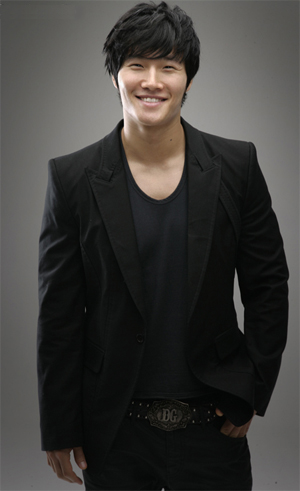 Jong-kook Kim is a Korean singer and TV personality. In 1995, Kim joined a duo called Turbo with Jung-nam Kim, which was hugely popular with their up-beat songs for several years until the Jung-nam left after a conflict with their management company. He was replaced by Mikey and the group later disbanded in 2001. Since then, Kim has been a solo act focusing mostly on ballads for his music.
Over the years, Kim has actively participated as a guest or an entertainer in many variety shows including, 'X-man' and 'Family Outing' and most notably the 'Running Man'. He is also known to host a documentary program called 'Escape Crisis No.1' as well as co-hosting the show, 'Everybody'.
Sumi Jo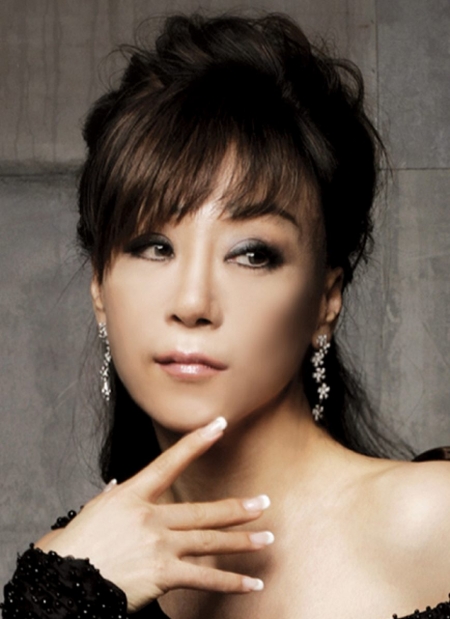 Su-gyeong Jo is a Grammy Award winning Korean soprano singer. Jo was born in Seoul, Korea. Her mother was an amateur singer and pianist who was unable to pursue music professionally, Jo's mother made her daughter take piano lessons at age 4 and voice lessons at 6. Jo would spend up to eight hours a day, practicing music. When she was a music student at Seoul National University, Jo made her professional recital debut, appeared in several concerts with the Korean Broadcasting System, made her professional operatic debut as Susanna in 'The Marriage of Figaro' with the Seoul Opera. In 1983, Jo left her school, to study at the Accademia di Santa Cecilia in Rome, where she performed in concerts in Italy and on national radio and TV frequently. Jo decided to use "Sumi" as her stage name around this era. In 1986, she was unanimously awarded the first prize in the Carlo Alberto Cappelli International Competition; open exclusively to first-prize winners from major competitions.
Jo has over 50 recordings to her credit, including ten solo albums for Erato Records of Warner Classics. These include complete operas, oratorio, operetta, orchestral works and etc. Sumi Jo is one of Korea's top soprano singers, actively performing in important events in Korea and abroad.
Utada Hikaru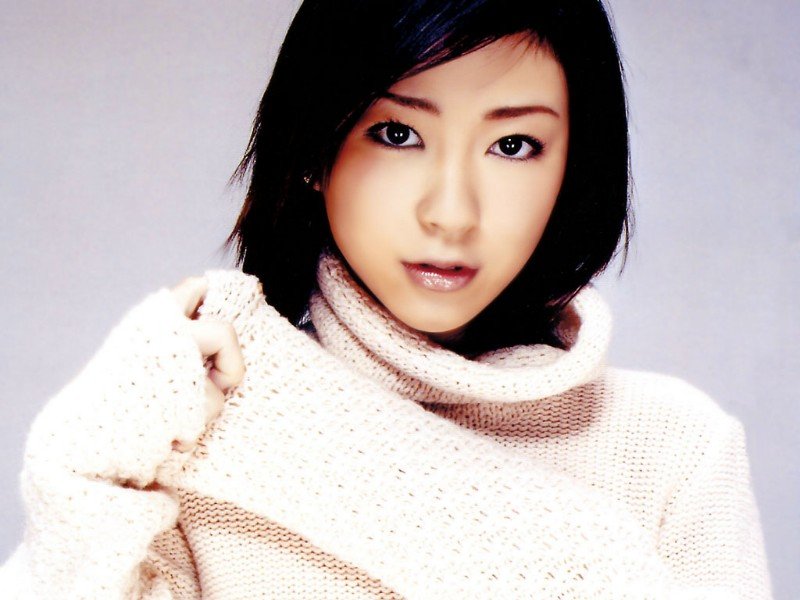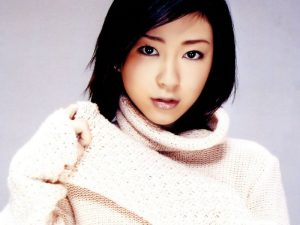 Utada is a Japanese-American singer and songwriter. Since the release of her Japanese debut album, 'First Love' became the best-selling album in Oricon history in 1997. Three of her Japanese studio albums listed Top 10 best-selling albums ever in Japan and six of her albums.
In total, Hikaru has a record of holding twelve number-one singles in the Oricon Singles chart. She has five million-sellers and four Top 100 All-Time Best-selling Singles. It is estimated that Utada has sold more than 52 million records worldwide.
Si-kyung Sung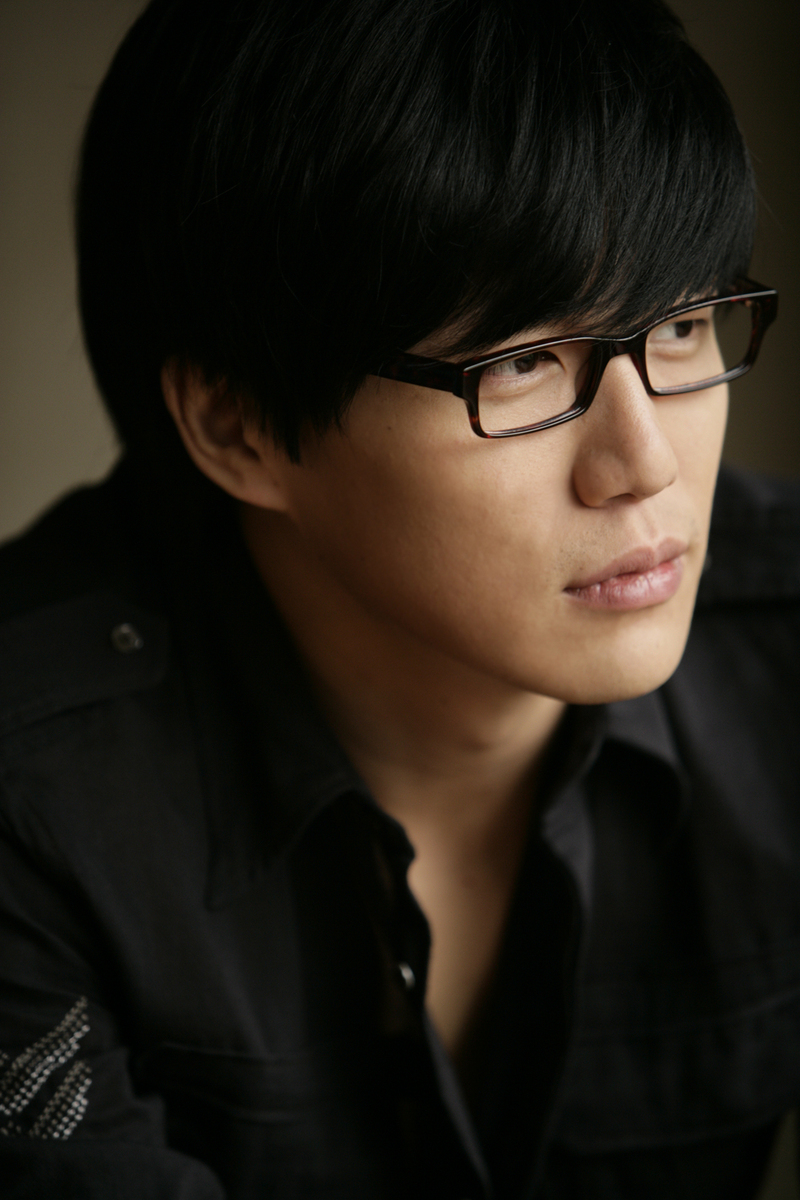 Sung Si-kyung is a Korean ballad singer and actor. Sung's debut was in 2001 when he released his first album, mainly consisting of ballads. Sung achieved three top hits that year making him the best newcomer singer of the year.
His second album released in 2002 was also a massive success, selling more than 650,000 copies. In September 2011, after coming back from the military service Sung returned to the music scene with his seventh album. Sung is often regarded has the emperor of ballads in Korea, the singer Seung-hoon Shin who was known previously as a ballad king for years is said to state Sung as his successor.
Ji-won Eun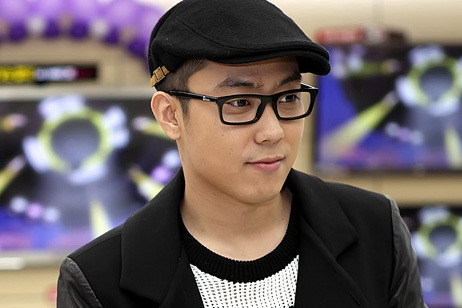 Ji-won Eun is a Korean rapper, host, composer and former member of the 90's group, Sechs Kies. After the group disbanded in 2000, Eun pursued a solo career a year later with the first solo single ("A-Ha").
In 2007, Eun released a hip-hop single called "Adios". The following year, he released an album entitled 'G Code' and a single called 'Dangerous.'
Eun has appeared on numerous TV shows including, Happy Sunday: 1 Night 2 Days and currently co-hosts the health program Vitamin and the network's song-contest program Saturday Freedom: Immortal Songs 2 on KBS World TV 2.
Yunho (DBSK)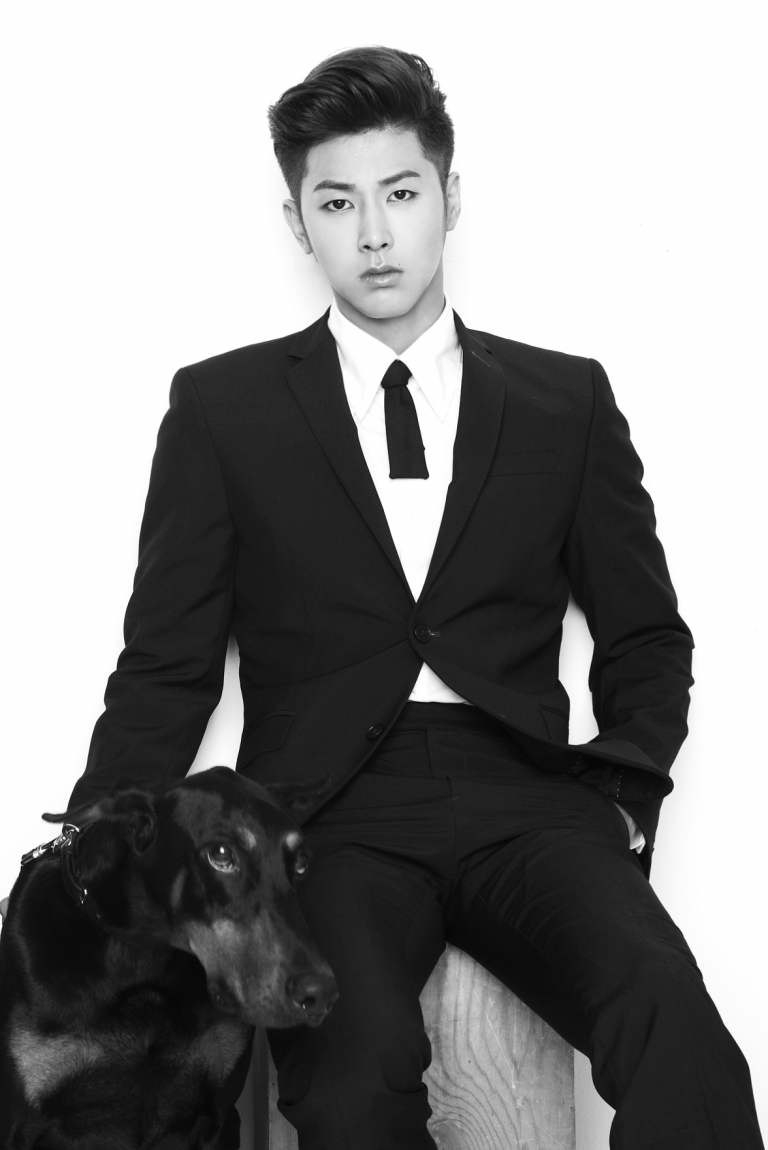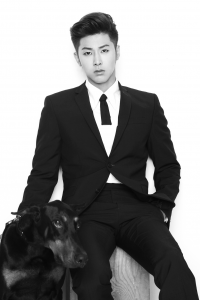 Jung Yun-ho is a Korean singer, actor and a member of the pop duo DBSK, a.k.a TVXQ. After winning a prize at the 1st Annual SM Best Competition in 1999, Yunho signed with S.M. Entertainment, officially started his training in 2000.
Yun-ho spent most of his high school vacations in Seoul as a trainee, returning to his hometown, Kwangju for school. In 2002, Yunho was chosen to be part of the project boy band Four Seasons; this project was later dropped when Yunho and Jaejoong joined TVXQ in 2003. Yunho was put as its leader.
Regarding his dancing ability, Yunho has been given the title as "K-pop's dancing king" by critics. He was the only Asian artist to be invited to Michael Jackson's tribute concert held in 2010.
Taebin Im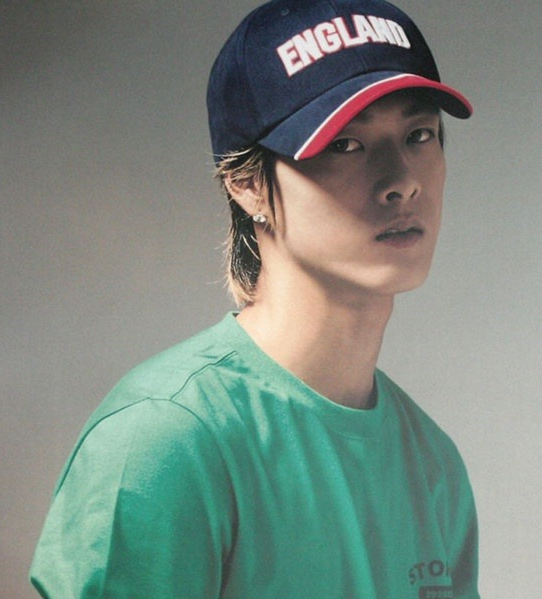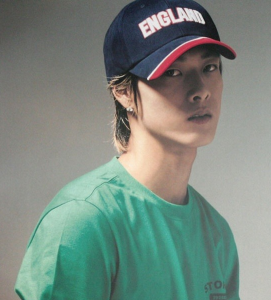 Danny Im who is also known by his Korean name Taebin, is a Korean-American singer. Since 1998, he was an active member as the lead vocal for the hip hop group, 1TYM; the group was managed under YG Entertainment. 1TYM produced many hits and six albums.
During 2006, 1TYM was on a hiatus due to member, Jin Hwan's military service. 1TYM has not officially broken up; however they have been inactive as a group since 2005. In 2004, Im released his first solo album. In September 2012, he began his own TV show, "Danny from LA", which premiered on Mnet America. In the show, he covers topics of the latest trends in Korean pop, music and culture.
Hyun-Suk Yang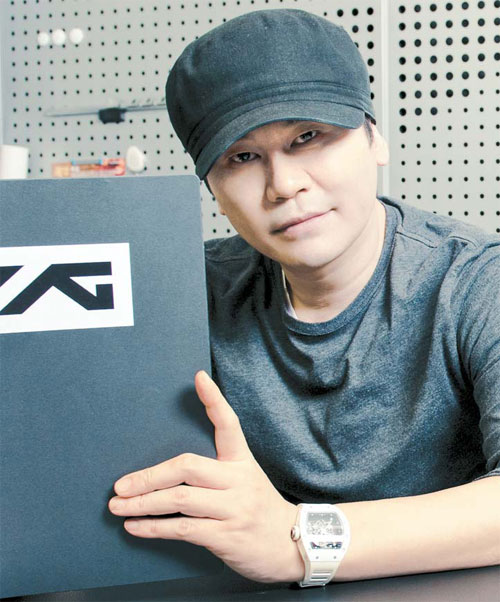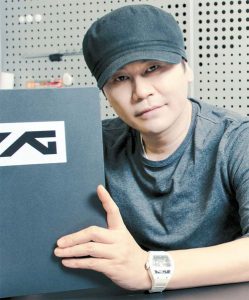 Yang Hyun-Suk is a Korean music mogul, musician and record producer. He rose to fame as a member of 'Seo Taiji and Boys' during the 90's. Yang was well-known for his dancing skills even before he joined the group, along with his band-mate, Juno. The band disbanded in 1996.
In 1998, Yang established YG Entertainment and became its CEO, the company is currently one of the most successful recording companies in Korea. Around that time, Yang released his first solo album which featured a song composed by Seo Taiji. Yang Hyun-Suk has since produced numerous successful artists under his entertainment label, focusing mainly on Hip Hop genre and the various.
Blood Type B
People with the Blood type B are outwardly outgoing and friendly. They are naturally friendly and hospitable to most people. They are great leaders who can deal with working under pressure with anyone.
The males have a stereotype of being unpredictably temperamental at times and like to rely on themselves and their own judgment. Especially in Asia, men of this blood type are regarded by women to have a difficult or complicated personality; they are often known to be excessively stubborn, unpredictable and unsuitably flirtatious.
Wan-sun Kim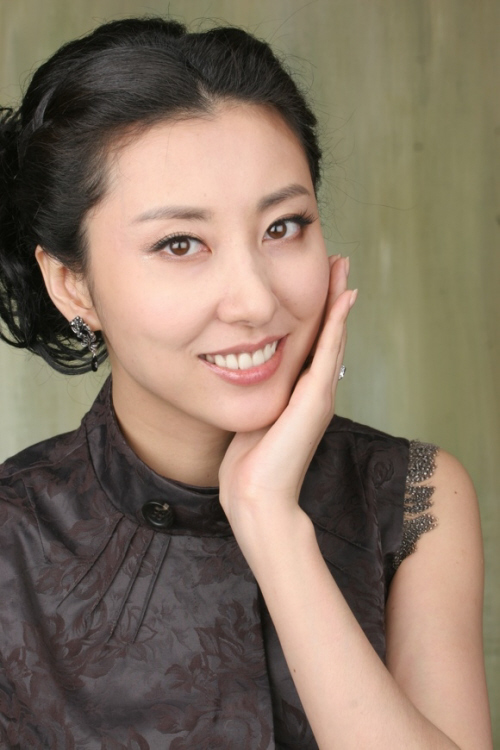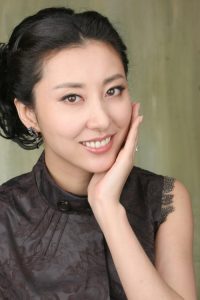 Kim I-seon is a Korean female singer. Her sensational debut was at the age of 17 in 1986. She is known for her dancing skills and charismatic presence.
In 1990, her fifth studio album, she achieved three consecutive No.1 singles and sold more than 1 million copies. In the mid-1990s, she retired from the Korean music scene to start a new career in Hong Kong due to complications with her family's debt and etc. She managed to achieve success in Taiwan, released three albums in Mandarin under the name Jin Yuan-Xuan.
From 2006, she lived in Hawaii for three years, studying digital arts at the University of Hawaii. She returned to Korean music scene in April 2011, releasing the Super Love EP. Kim currently owns her entertainment company.
Jang-hoon Kim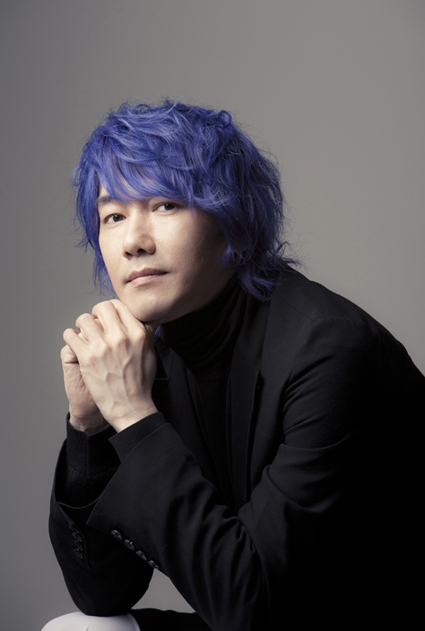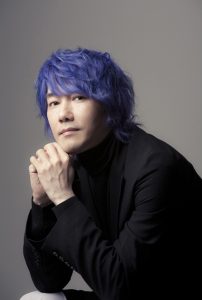 Kim dropped out of school at an early age and worked as a D.J. at cafes.
In 1991, he released his debut album which included, "On A Sunny Day", written by Heeyul Yoo, "Always Between You And I", and "To The Tomorrow" written by Cho Dongik. His second album, including "Now", was released in 1993. Kim debuted in 1991, but it was not until Kim's 4th album, 'Fool' that got him recognized for his musical ability and gained him popularity.
Kim is well-known for his charity work for over ten years; he is particularly known for his activities in the Liancourt Rocks territorial dispute between Japan and Korea.
Ha-neul Kim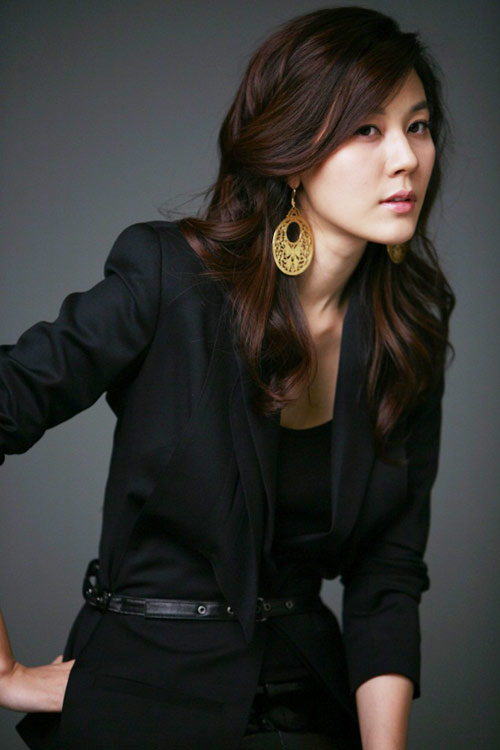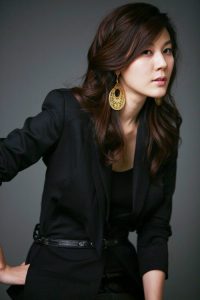 Ha-neul Kim is a Korean actress and model. Kim started her career by modeling for a clothing brand 'Storm' in 1996, appearing in magazines.
She made her acting debut in the 1998 film, 'Bye June' – over the years, she has been best noted for her lead roles in the romantic comedies 'My Tutor Friend' (2003), 'Too Beautiful to Lie' (2004), 'My Girlfriend Is an Agent' (2009) and Blind (2011).
Eric (Shinhwa)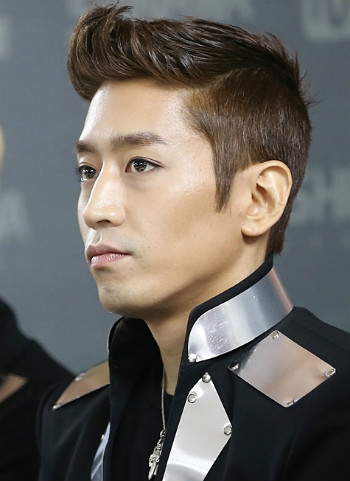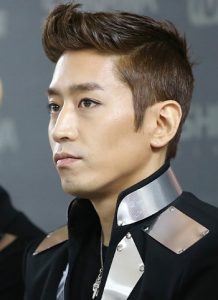 Eric Mun is a Korean-American singer, actor and a member of the Korean boy band Shinhwa that was formed by S.M Entertainment in 1998.
In 2014, Eric teamed up with is long time manager of ten years to set up a new management agency E&J Entertainment for his individual activities. Eric is currently the CEO of Shinhwa Company with Lee Min-woo since 2011, with the remaining Shinwha members; Kim Dong-wan, Shin Hye-sung, Jun Jin and Andy Lee as its shareholders.
Jae-suk Yoo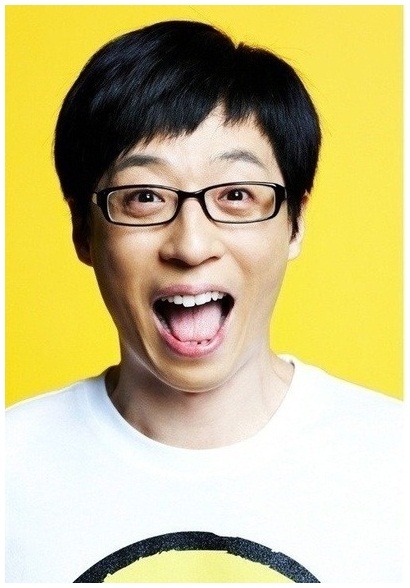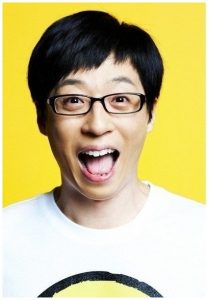 Jae-suk Yoo is a Korean actor, comedian and television comedy show host.
His debut was on the KBS Comedian Festival, which was held for college students in 1991.
In 2002, after spending about nine years as a low profile comedian, he got a chance to host a program called Live and Enjoy Together, which was recommended to him by the actress, Jinsil Choi. The program became instant hit, since then Yoo hosted many programs.
Yoo is often dubbed as the "MC of the nation"- a survey by the Korean netizens proved he was the country's most popular comedian for five consecutive years, from 2004 to 2008. Yoo has hosted several variety TV shows, including the popular programs Infinite Challenge and Running Man.
Seung Hwan Lee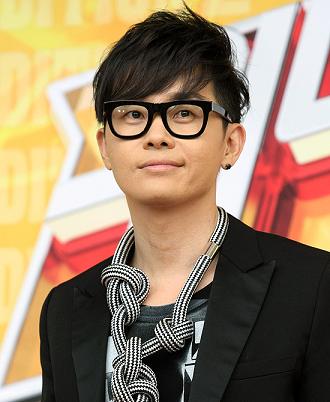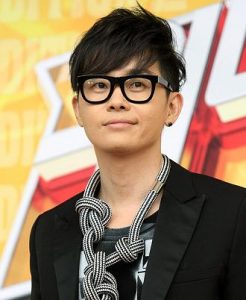 Seung-Hwan Lee is a Korean singer songwriter who is often quoted as 'the emperor of live performances' – produces all his records himself since his debut album was released in 1989. He won the New Artist's Gold Disc in the year of 1991.
Lee has released more than ten singles, albums and EPs that all reached the top of the charts. Lee is a first musician who is also the president of his company. His entertainment company, Dream Factory estimated that Lee has sold over 10 million records. Lee has so far held more than 1000 solo concerts.
"Chakage Salja (Let's Live a Good Life in Korean)" is a fund-raising concert Lee hosts every year, partial of the donation goes to the Korean Childhood Leukemia Foundation.
Tae-hee Kim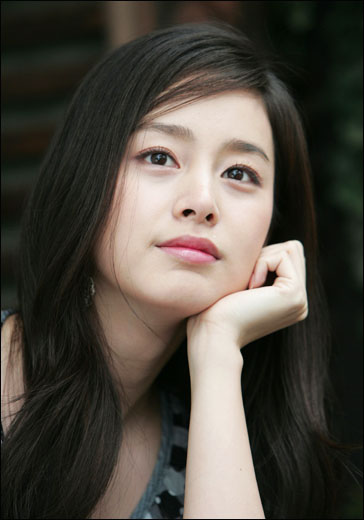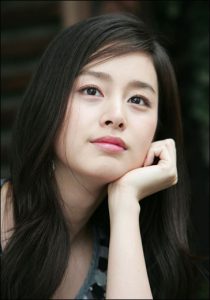 Tae-hee Kim is a Korean actress who is known to be one of the most popular actresses of her generation. Kim was born in Busan and was brought up in Ulsan. She later moved to Seoul to attend the Seoul National University, majoring Fashion design.
Kim started her career in TV commercials, later appearing in supporting roles in dramas as Stairway to Heaven in 2003. In the start of her career, her lack of acting ability was very much criticized was later acclaimed when she starred in one of the leading roles, 'Iris' (2009); which was one of the most expensive Korean TV dramas to be ever produced. Kim famous for being the face of   various commercials, from make-up brands to IT-related devices and etc. Kim's younger brother, Hwan Lee is also an actor.
Blood Type O
This type is described as responsible individuals who are extremely organized. They are outgoing and sociable, love to gain attention and popularity from others.
They make excellent leaders and conversationalists, they are usually liked and promoted by people in general.
At times, they like to be alone and need to spend time by themselves.
Blood type O people are very creative and confident, but since they are not very persistent; they do not always meet their goals and plans.
Sang-woo Kwon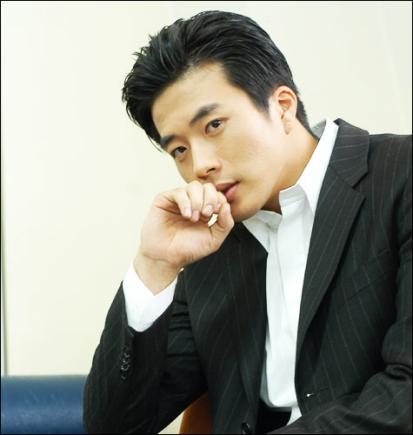 Sang-woo Kwon is a South Korean actor. He rose to stardom in 2003 with the romantic comedy film, 'My Tutor Friend' and 'Once Upon A Time In High School' released in 2004.
Kwon started his career as a model in the late 90s. He had his first acting experience in the TV drama, 'Delicious Proposal'. For few years of his entertainment career he received only minor roles, before making his big-screen debut in the martial arts film 'Volcano High' (2001). The following year he played his first lead role in the comedy 'Make It Big' (2002).
Gun-mo Kim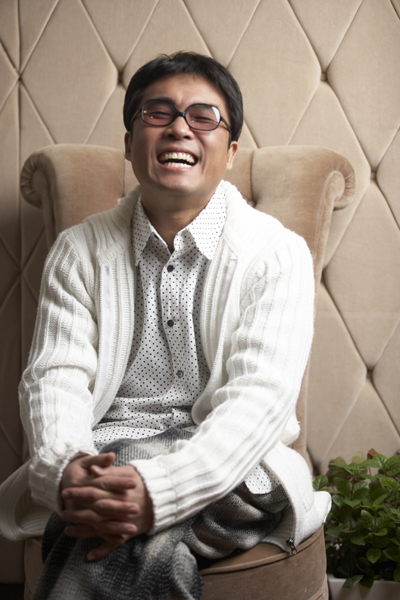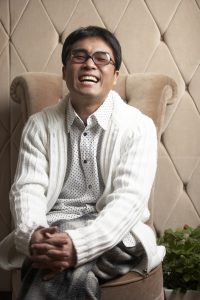 Gun-mo Kim is a Korean singer and musician who has released twelve albums.
Kim debuted with an album, 'Kim Gun Mo 1' in 1992, which was followed by his second album 'Excuse' in 1993. His third album 'Mis-Encounter' came out in 1995. Kim holds the record for having the biggest selling album in Korea; his third studio album sold over 3.3 million copies. Kim's 8th album, 'He-story,' was the best-selling album in the year of 2003. His most recent work was released in 2008, entitled, 'Soul Groove.'
Siwon Ryu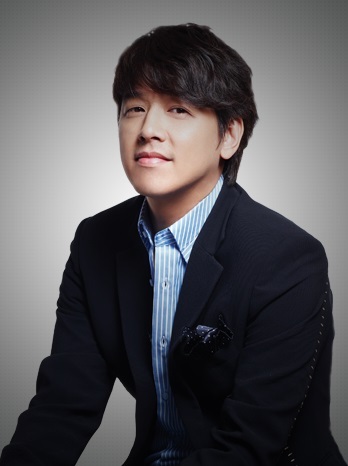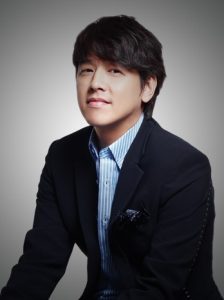 Si-won Ryu is a Korean actor, singer and professional car racer. After his debut in the KBS drama, 'Feeling' in 1994, Ryu has been in countless TV dramas and commercials. Ryu also pursued a singing career and was active both as an actor and a singer in Japan.
He was the first Korean artist to hold two live concerts at the Tokyo Dome, in December 2008. Then in November 2011, he held his 100th solo concert in Japan.
Ri-na Chae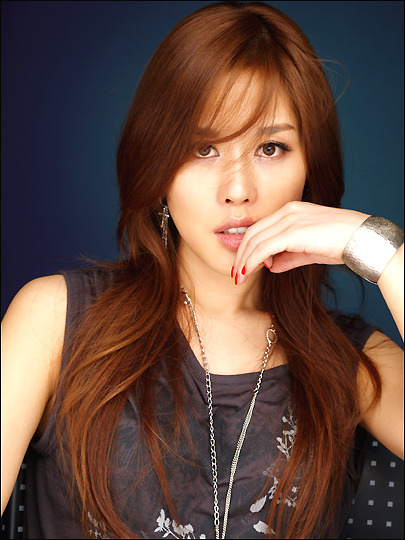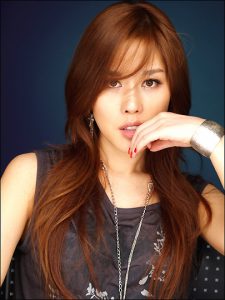 Hyun-ju Park is a Korean singer and rapper. Her stage name is Ri-na Chae.
Ri-na is a former member of Roo'ra, Diva and later a project team called Bros. She officially joined Roo'ra as its youngest member in 1995, while still in her teens when the group released their second album. As soon as the group disbanded she formed a trio group called, 'Diva' and the released three albums until they disbanded. Roo'ra members were reunited but the reunification was short lived due to complications and personal issues between the members. The group released nine albums in total. Ri-na herself has released one solo album, 'The First Step' in 2002. As of 2006, she and Yuri from the K-pop group, 'Cool' formed a duo called Girl Friends, after releasing two albums before they disbanded.
Woo-sung Jung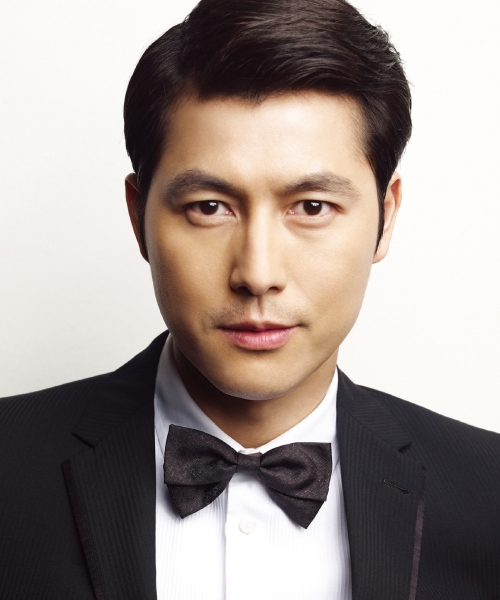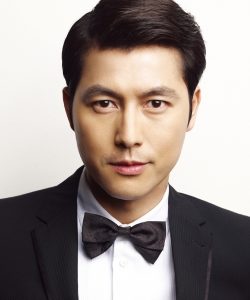 Woo-sung Jung is a Korean actor and model. He grew up in a very under-privileged region in Seoul, so he had to undertake many jobs since he was young to earn his living. He later dropped out of high school in order to pursue his career in acting. Jung made his film debut in the 1994 movie, 'The Fox with Nine Tails'. In 1997, Jung found widespread fame in Director Sung-su Kim's film, 'Beat', playing a role of a high school student who becomes caught up in gang life.
Since his acting debut in 1994, Jung has featured and did numerous work on films, TV commercials, dramas, directing short films and music videos; winning and being nominated for many major awards as one of Korea's top actors.
Joo-hyun Ock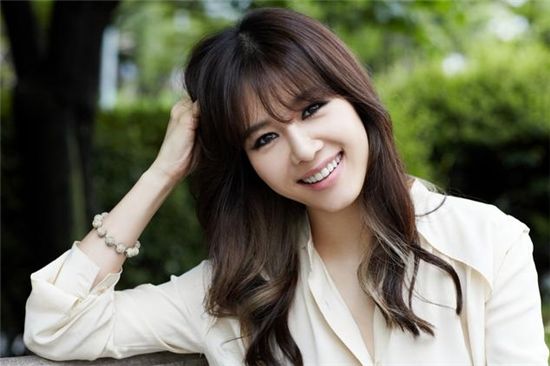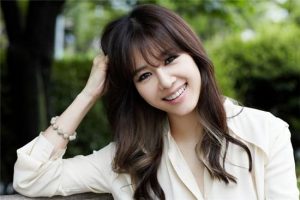 Joo-hyun is a singer and theatre actress, best known for being the main singer for the 90's girl group Fin.K.L. After the group disbanded in 2002, Ock released three solo albums and has participated in musicals, Chicago, Cats, 42nd Street to name a few. In 2003, Ock came out with a solo single called "Nan…", meaning "I…" in Korean, which entered the top 10 of Korean music charts.
In addition to launching three albums, she has worked as a radio DJ for several years, as well as an emcee for SBS, MBC, and KBS. She has also received an award for "Best Radio DJ" during the MBC awards of 2005. Ock has appeared on various television works and since 2005, she has appeared in various musicals like Cats, Chicago, Rebecca, Guys and Dolls and etc.
Takuya Kimura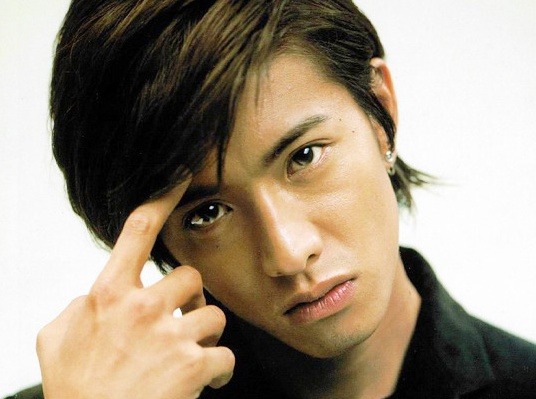 Takuya Kimura is a Japanese singer and actor. He is a member of the well-known Japanese group, SMAP. The numerous TV dramas he starred in produced high ratings in Japan. Born in Tokyo, Kimura attended elementary school and junior high school in Chiba. In 1987, his aunt sent an application to the Johnny & Associates talent agency, where he became a member of Johnny's Juniors which was a group for trainees.
In 1988, SMAP was created, and Kimura joined as its member. The members began to host a weekly Japanese TV variety show SMAP×SMAP. Kimura is currently regarded as one of the most successful entertainers in Japan and Asia.
Blood Type AB
AB types are strong-willed and rational people. They don't care too much about tedious things and accept life's challenges without their emotions getting in the way. AB types are popular people who enjoy freedom and hate being ordered around by others. They are also known to have split personalities. AB types are regarded as either prodigies or clowns; they are extremely complicated in terms of their personality and character.
Around five percent of the world's population is known to be of this blood type, which makes AB the rarest out of all four blood types.
Soo-yeon Kang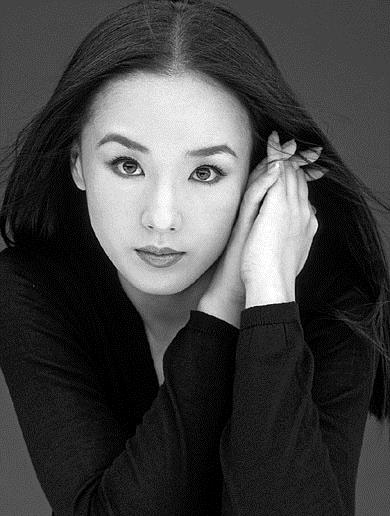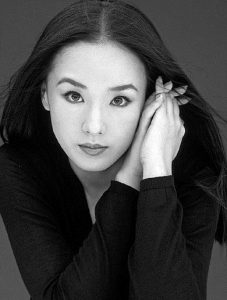 Soo-yeon Kang is a Korean actress born in Seoul. She was one of the best known and internationally acclaimed stars during the 80s and the 90's era.
Kang made her acting debut as a child actor in the 1977, acting in a number of low profile movies before making a breakthrough performance in Director, Im Kwon-taek's movie, 'The Surrogate Woman' – she received the Volpi Cup Best Actress award at the 1987 Venice International Film Festival and Best Actress Award at the Nantes International Film Festival. She won the Best Actress award at the 16th Moscow International Film Festival for her role in the 1989's movie, 'Come, Come, Come Upward.'
In 2001, Kang starred in the TV Drama aired on SBS TV titled 'Ladies Of The Palace' and this performance enabled her to win the Performance Award awarded by SBS TV.
Hyun-jung Kim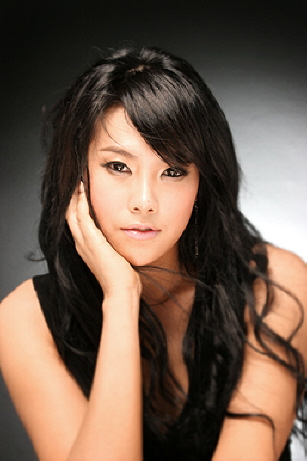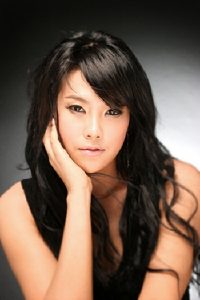 Kim is a Korean singer and musical actress; best known for her powerful voice and up-beat songs that has influence of foxtrot music.
Since her official debut in 1998, she is known to compose and produce most of her songs. Most of her singles hit the top of the music charts.
Kim also holds the title of being the third female solo artist to sell the most records in Korea, selling more than 500,000 copies for each of her released album and won as many as 30 music awards.
After having being involved in a car accident more than once, Kim has managed to get back on track to run a successful business for her own jeans brand, a company for pet supplies, as well as working on her new music.
Sora Lee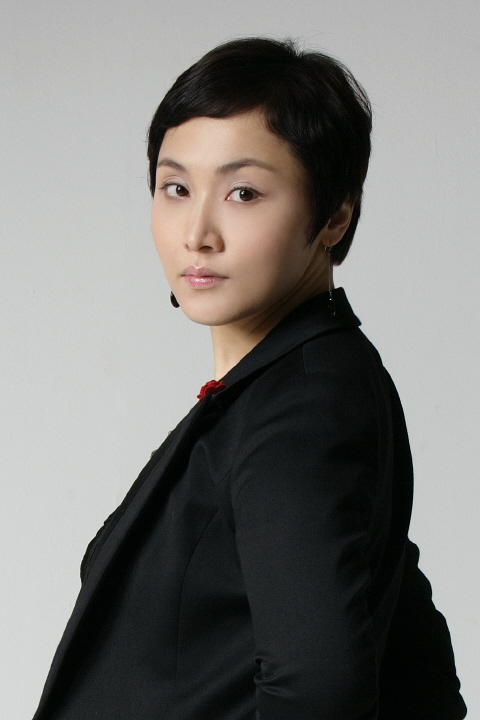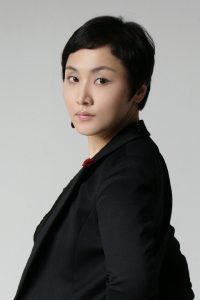 Lee So-ra is a Korean ballad and pop singer. Lee released her first album in 1995. Her sixth album, Nunsseopdal, won her the Korean Music Awards for Best Female Vocalist in 2005. Lee has in total eight studio albums.
Lee hosted her talk show on TV called, 'Lee Sora's Propose Show' which show-cased live performances of artists active in those day. The first show aired in 1995 until 2002.
Ji-hoon Lee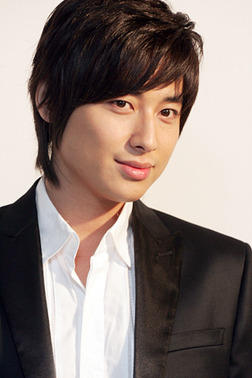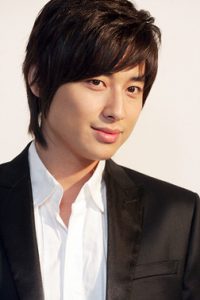 Ji-hoon Lee is a Korean singer and actor. He made his debut on 15 October 1996, with the single "Why the Heaven" while he was still in High school.
In 2001, Lee and former H.O.T member and solo-artist, Kangta formed a project group called the "S" with close friend and group, Shinhwa's lead-singer, Shin Hye-sung. In May 2004, Lee released a new album as a solo vocalist. The title song of the new album was "Trinity". Lee Ji-hoon has been featured in numerous TV series and films for years as an actor.
Mirae Yoon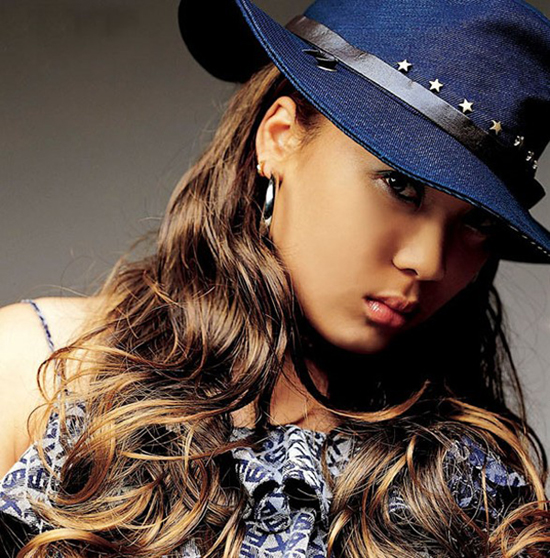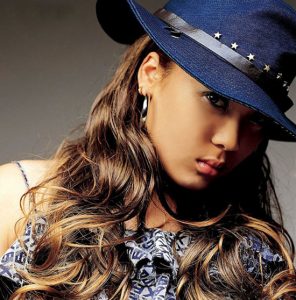 Natasha Shanta Reid is an American-born Korean rapper and singer. Mirae Yoon is her Korean name, she is also known as Tasha or T. Mirae was born in Texas to a Korean mother and a African-Scottish father.
In 1995, Mirae accompanied her friend to a World Records audition, a staff member heard her singing outside of the audition room; she got casted for an 'Uptown' member. Uptown debuted in 1997, when Mirae was about 15 years old.
In 1999, she formed a duo, Tashannie with a former member of Uptown, Annie Lee. Uptown disbanded later in 2000. A year later, Tasha debuted as a solo artist with the name T, releasing her 1.5 album, 'Gemini.' Her album was the first Korean hip-hop album to debut in Japanese. Mirae joined Jungle Entertainment, founded by Tiger JK whom she married in 2007. She is currently a member of 'MFBTY' with her husband, JK Tiger and Bizzy.
Mirae is an advocate against child abuse, she and her husband were commended by the Korea's Ministry of Health and Welfare for promoting child abuse prevention.
Ji-tae Yoo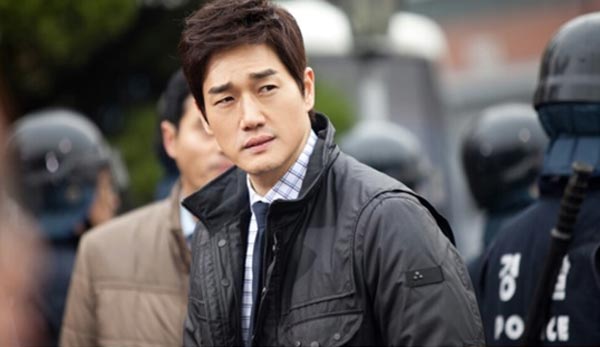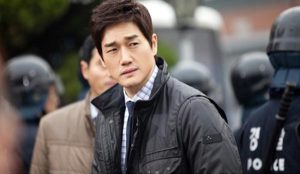 Ji-tae Yoo is a Korean actor and director. Yoo started as a fashion model since Yoo's noticeable trademark was his tall height.
In 1998, he began acting in films like, 'Attack the Gas Station' (1999) and 'Ditto' (2000). Yoo garnered recognition and fame by working with top Directors like Hur Jin-ho 'One Fine Spring Day' (2001) and Park Chan-wook's 'Oldboy' (2003). Yoo began directing his short films in 2003, which were well received by film critiques. His feature directorial debut, 'Mai Ratima' was released in 2013.
Jung-hwan Ahn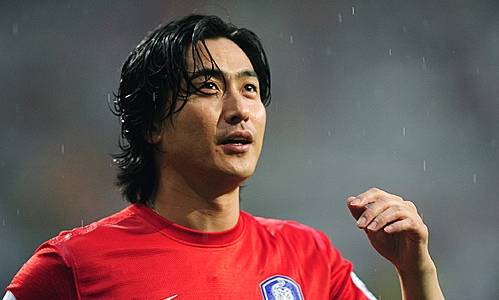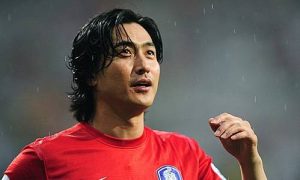 Ahn Jung-hwan is a Korean former football/soccer player. Ahn played for teams in Japan, France, Germany and China. Ahn was selected for three World Cups, in 2002, 2006 and 2010. Starting his career with K League's Busan Daewoo Royals, Ahn joined Serie A's AC Perugia in 2000–01, on a loan.
During the 2002 FIFA World Cup, Ahn scored against Italy that sent Korea through to the quarter-finals. The next day, the Perugia owner cancelled Ahn's contract, quoting, "I have no intention of paying a salary to someone who has ruined Italian football." The South Korean national coach, 'Guus Hiddink' critized the decision; Perugia took back the claims and offered to buy Ahn's contract, but the Ahn rejected that he would no longer discuss a transfer to Perugia since they attacked his character instead of congratulating his win on the game. Ahn was chosen for South Korea's 2006 FIFA World Cup team in Germany, he is also the Asian football player to have scored the most goals in the World Cup games.
Young-Ae Lee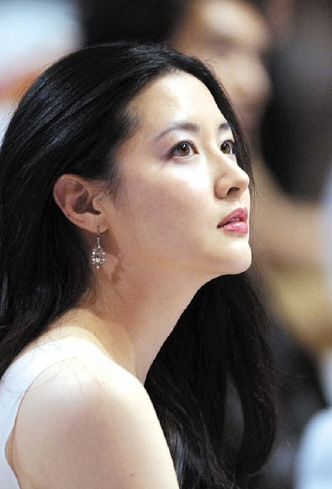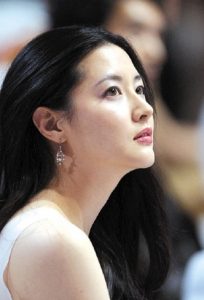 Lee Young-ae is a Korean actress. Lee made her debut in a TV commercial in 1991. This later paved way for her to feature in TV dramas and movies.
She is internationally known for her leading role in the Korean historical drama 'Dae Jang Geum' (2003). In 2004, she was appointed as the Goodwill Ambassador by UNICEF and has held several charity fundraisers for schools and hospitals in Harbin and an elementary school in China; renamed as Lee Young-Ae Elementary School.
Lee's most notable role in film is, Director Park Chan-wook's crime thriller, 'Sympathy for Lady Vengeance' which released in 2005 – Lee was awarded Best Actress in the 2005 Blue Dragon Film Awards and 2006 Baeksang Art Awards for her performance. In 2007, she received the Merit of Medal of Culture for her contribution to Korean Wave from the Korean government.
— J. Chung
3 responses to "Blood type Celebrities"
Related Articles